Rigor Mortis Haunted House – Full Review
Rigor Mortis Haunted House is a Haunted Attraction located in McMinnville, TN.
1030 Smithville Highway, McMinnville, TN 37110View All Details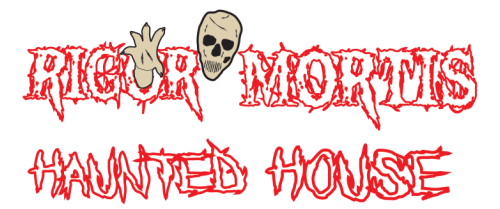 Features:

Free Parking, Restrooms/Porta Potties On-Site, Gift Shop/Souvenirs, Special Events, "Hi-Tech" Attraction, Original Characters, Covered Outdoor Waiting Line, All-Indoor Attraction, Family Friendly

Most Recent Video from The Scare Factor:
(Scroll for Scores and Written Review)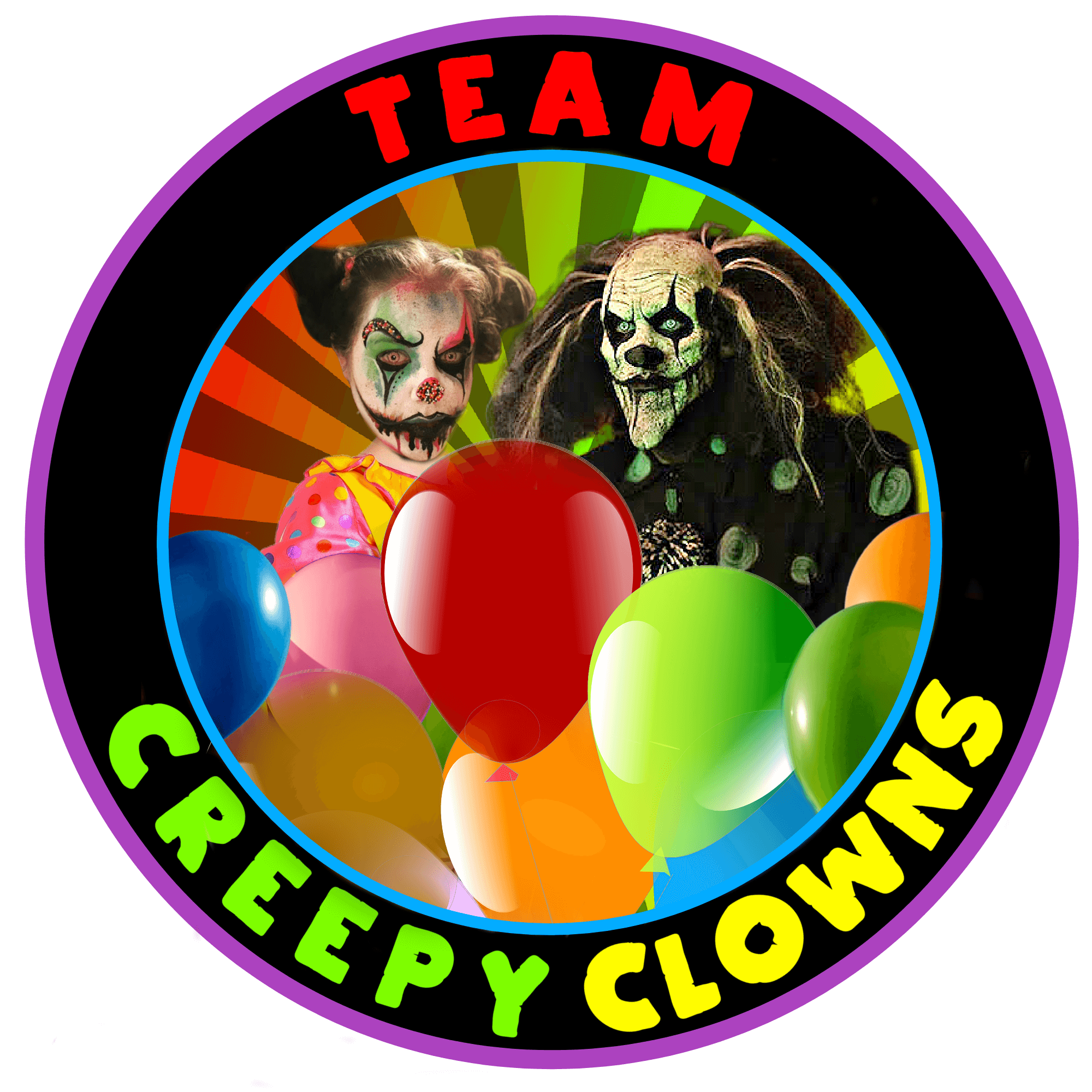 This attraction was reviewed on October 20, 2023 by Team Creepy Clowns.
---
About Our Reviews and Rating System
---
Final Score: 9.03
Final Scores – By Category

Final Scores – By Attraction

Summary:
Cheers to five years of fear at Rigor Mortis in McMinnville, TN! This haunted attraction that grew from a home haunt to a two-story fright fest promises a double dose of terror, giving you two haunts for the price of one. Your first stop thrusts you into the eerie remnants of an old, burned-down, abandoned magic theater that suffered a horrible accident. The unsettling journey doesn't end there—your second stop delves below ground, immersing you in the tragic search for Jane Doe. Will you summon the courage to utter the missing person's name?
As you navigate through this two-story haunt in Tennessee, the looming question remains: will you make it out alive? Brace yourself for a chilling adventure as Rigor Mortis unfolds its dark tales in celebration of half a decade filled with spine-tingling frights.
---
Cast Score: 8.88
Cast Scores – By Question

Cast Scores – By Attraction

Cast Review:
Rigor Mortis has truly raised the bar this season with a cast of roughly 35 actors ready to send shivers down your spine. The spook squad has outdone themselves, and their enthusiasm for delivering scares was palpable throughout our journey. The variety of scares offered by this talented crew was nothing short of impressive—be it classic jump scares, strategically placed scare pads (press the button, brace for impact, and let the sound speaker handle the noise), creepy noises, or directional scares that did materialize from overhead.
The actors moved with impressive speed, seamlessly transitioning from the scare to disappearing out of sight, and some popping up again later. Despite being in a smaller group of two, both of us experienced different scares at different times, keeping us on our toes throughout the entire tour.
The transition from floor one to floor two was not just a change in elevation but a theatrical encounter with a maid in full uniform, armed with a feather duster. As we approached the outdoor steps, they wasted no time and began to diligently dust the steps before our feet could even make contact. The actor remained fully committed to the character, seamlessly playing the part without skipping a beat. Their attention to detail extended beyond the performance, as they made sure to remind us not to make any messes along our route.
Encountering Jane Doe in the end was a spine-chilling finale, and the character truly brought that scene to life—pardon the pun. Without giving too much away, their performance was nothing short of spectacular. Silent yet impactful, they hit the marks with precision and managed to creep the living daylights out of us without uttering a single word.
It's a testament to the skill and dedication of the actors at Rigor Mortis, leaving an indelible mark on our haunted journey. Rigor Mortis didn't just deliver scares; they orchestrated an immersive and unpredictable dance of fear that left us thoroughly spooked.
---
Costuming Score: 8.63
Costuming Scores – By Question

Costuming Scores – By Attraction

Costuming Review:
Absolutely, the costumes, makeup, and masks played a pivotal role in creating the jarring and immersive experience at Rigor Mortis. Let's begin with the front of the house—the kind usher who led us into the theater. This character was dressed in a manner befitting an old-time theater worker, donning a black suit and hat. But what made their presence truly haunting was the ghostly hollow makeup worn, adding an eerie touch to his character.
Another standout character that left a lasting impression was a figure with a Nosferatu-style mask. Emerging from the shadows in a dark-colored robe, this creature was deliberately hard to see again, adding an element of mystery to the encounter. However, our favorite standout mask belonged to the overhead flying actor. From our perspective below, it appeared to be a gauze-style mask, void of facial features—think Slenderman, but soaring overhead! The ingenuity in these costume choices truly heightened the otherworldly atmosphere of Rigor Mortis.
---
Customer Service Score: 10
Customer Service Scores – By Question

Customer Service Scores – By Attraction

Customer Service Review:
It's always a plus when all the crucial information is readily available, and Rigor Mortis nailed it with their website and social media. Hours, dates, and prices were easily accessible, streamlining the planning process. As for the haunt's location, getting to Rigor Mortis was a breeze—it's situated on a main route through town, nestled in a strip-style mall with ample well-lit parking spaces.
Upon arrival, the presence of onsite security provided a reassuring welcome. With a wave of their wand—or perhaps it was more metaphorical—they directed us to the ticket counter. There, we were greeted by none other than the haunt owner's mother and furry four-legged companion. Her warm demeanor made the experience even more pleasant, and she went the extra mile by offering popcorn and allowing us to say hello to her vigilant pup standing guard. It's the little touches like these that set the stage for a welcoming and enjoyable haunt experience
---
Immersion Score: 8.66
Immersion Scores – By Question

Immersion Scores – By Attraction

Immersion Review:
The atmosphere at Rigor Mortis was set the moment the car parked, with outdoor lighting, eerie sounds, and enveloping fog signaling our arrival at a haunted attraction. Entering the first of the two haunts, we found ourselves in the burned-down theater of a sinister magician. As we traversed through, we explored the backstage dressing rooms and a backroom where electrical mysteries seemed to unfold. While the theme may have felt a bit lost at times, the overall haunt vibes persisted.
Throughout the experience, there were moments that convincingly transported us outdoors, thanks to clever ground effects and the illusion of water drips. The lighting, scenes, and sounds kept us in suspense, continually questioning our surroundings. The only hiccup we noticed was the pre-finale in the final haunt—a large dinosaur and a swamp. While well-executed, it left us pondering the connection to the overarching story, especially if Jane Doe wasn't found in the swamp. Maybe it was, though?
Exiting the final haunt led us to the gift shop and concession area. Post-haunt, there wasn't additional entertainment or activities, but given the location, we understood the spatial constraints. The focus remained on delivering a haunting experience that left us in wonder and anticipation throughout the journey.
---
Special FX Score: 9.4
Special FX Scores – By Question

Special FX Scores – By Attraction

Special FX Review:
The construction of an environment that transcends the confines of a strip mall was nothing short of impressive. From the squishy floors in the cemetery that convincingly felt like grass to the pulsating sounds at the entry to Jane Doe—sounds that penetrated the soul with their intensity—Rigor Mortis skillfully crafted an immersive experience. The attention to sound in various areas, calibrated just right to induce creepy vibes, further added to the overall ambiance.
Special effects weren't limited to visuals and sounds alone; they extended to the olfactory realm as well. In the clown area, the scent of cotton candy wafted through the air, enhancing the sensory experience. The laser swamp feature was executed with precision, complemented by low fog to create an ethereal atmosphere. A standout sensory effect occurred in the blackout hall area, where a single flash of an intense light left us disoriented and essentially blinded in the ensuing darkness—a brilliantly executed disorienting trick.
The set designs were diverse and meticulously detailed, ranging from the eerie theater to a somber funeral and a haunting cemetery. Every nook and cranny received attention, and the overall execution from top to bottom was palpable. A particular favorite was the entry room in the first house, and without giving away spoilers, brace yourself to hold onto your popcorn!
The levitation scene, paying homage to the owner's prowess as an award-winning magician when he's not spooking, added an extra layer of magic to the haunt experience. It's these thoughtful details and well-executed effects that set Rigor Mortis apart, making the journey truly memorable.
---
Scare Factor Score: 9.26
Scare Factor Scores – By Question

Scare Factor Scores – By Attraction

Scare Factor Review:
With an impressive overall score of 9.03, the answer to the question "Is it scary?" is a resounding YES. The cast, special effects, and sets seamlessly worked together, ensuring that every person who entered experienced more than a few good scares. The scenes alone were enough to send chills down the spine. Notably, the strategic placement of animatronics, with some being slightly predictable but others catching us off guard, added to the element of surprise. At one point, two animatronics approached from both sides, only for an actor to pop in and join the terrifying fray!
In Rigor Mortis, staying on your toes is a necessity. Scares come from every direction—left, right, behind, and even overhead. The haunt expertly played with our senses, from the blinding light in the dark to the manipulation of smells that typically bring joy but now induced terror. The shifting sensation of the floor from solid ground to lumpy, bumpy grass added another layer of disorientation.
For us, the finale is a crucial part of the haunt experience, and Rigor Mortis delivered on this front. Whether it was a sudden actor in our face, an awe-inspiring moment that diverted our attention, or the final finale executed with lights and sounds, each left us with that adrenaline-fueled rush to the car, not daring to look back. We won't spoil it, but in both floors of the haunt, that feeling was palpable. The final finale, with its well-executed lights and sounds, added a perfect touch. And just when you think you've escaped the actor into the darkness, a familiar sound from haunted attractions past creeps in behind you—RUN!
---
Entertainment & Value Score: 8.41
E&V Scores – By Question

E&V Scores – By Attraction

E&V Review:
At the price of $27.99, entering Rigor Mortis is in line with other haunts in Middle Tennessee. With a total time spent inside the haunts at around 17 minutes, the Minutes per Dollar (MPD) calculation comes in at .61, which is slightly on the lower side. However, this could vary based on individual navigation through the dark, small maze area with the bright, blinding light. Considering the footprint of the haunt, it's understandable that there may not be much room to add larger concessions, movies, or other midway-type attractions. The limited space may pose challenges for expanding the post-haunt offerings. However, Rigor Mortis seems to focus on delivering a concentrated and immersive haunt experience within the available space, ensuring that the scares take center stage.
It's noteworthy that Rigor Mortis offers some extra experiences during the off-season. There's a two-weekend event for Valentine's Day, providing a unique twist on the haunt experience. Additionally, the behind-the-scenes tour, held on select Saturday evenings before the haunt opens, offers an insider's look at the workings of Rigor Mortis. For those looking for entertainment beyond the scares, there are magic shows by the award-winning Jordan Winton, the owner and a scare actor at Rigor Mortis. You can find dates and tickets for these additional experiences on the Rigor Mortis website.
---
View Full Score Sheet
---
Pics We Took From Our Visit:
---
---
Have you visited this attraction?
Join ourspookyadventures!
We visit Halloween haunted attractions year-round! Follow us for haunted house walkthrough videos, behind the scenes footage, and more!