Rotten Manor – Full Review
Rotten Manor is a Haunted Attraction located in Holly, MI.
13245 Dixie Hwy, Holly, MI 48442View All Details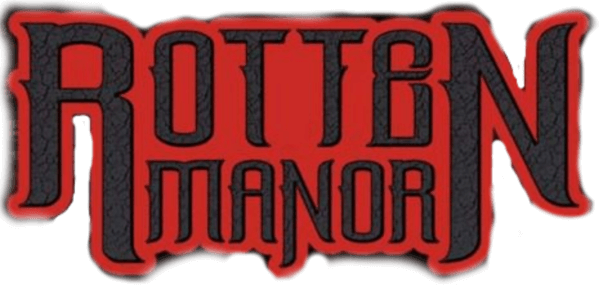 Features:

Free Parking, Restrooms/Porta Potties On-Site, Food/Concessions, Gift Shop/Souvenirs, Optional Games/Midway, "Hi-Tech" Attraction, You will NOT be touched, Original Characters, Uncovered Outdoor Waiting Line, Covered Outdoor Waiting Line, Indoor/Outdoor Attraction, Family Friendly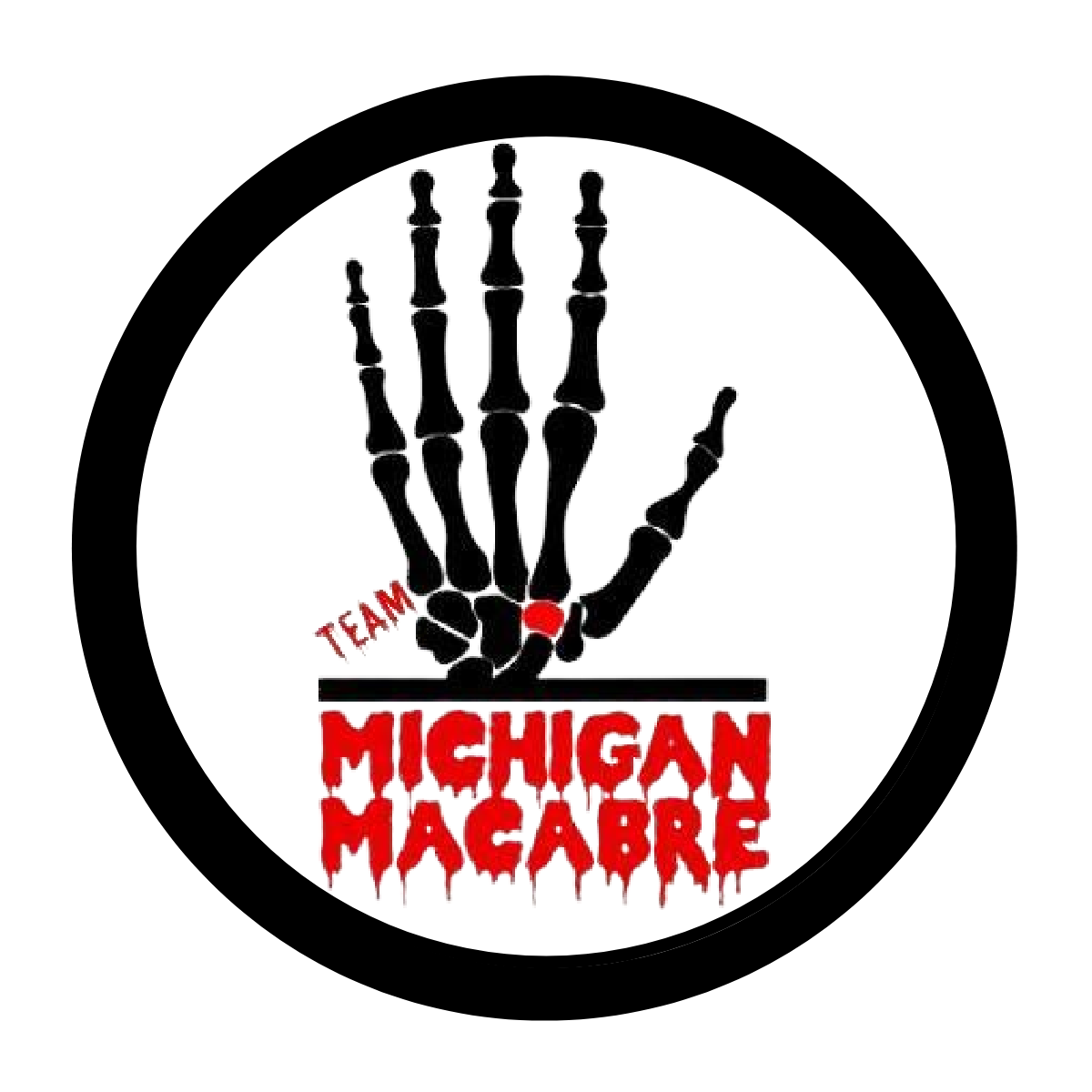 This attraction was reviewed on October 5, 2019 by Team Michigan Macabre.
How Do We Get These Scores?

Final Score:

8.63
How Did We Get This Score?

Summary:
Rotten Manor is a dual attraction of an inside/outside walkthrough of a Forest and Asylum as well as an all-indoor Manor. The carnival midway atmosphere is unique and can hold you in its grasp for an entire evening. The two attractions are approximately 30 minutes each, not to mention all the other extra activities available to enjoy. When you visit Rotten Manor, don't plan anything else for the evening as you will be eager to try all the fairway fun they have in store for you. Of course, that is assuming you make it out of the haunts alive'
---
Cast: 7.54
How Did We Get This Score?

During our visit, we ran into as many as 50 actors over the two attractions, and this is a lower number than we were told is usually ready to pounce every night. Even with that large amount of actors, there were some lulls within both of the haunts where more actors could have been utilized to fill some empty space. Many parts of Rotten Manor are set up for complete darkness and quiet to allow your fears to boil over in anticipation. Those areas were appreciated; however, we do feel more actors would have made it an even scarier experience to cover the distance these haunts cover.
The cast themselves had a couple who stood out, but we missed the more involved interaction and performances we have learned to expect in previous years. Additionally, and we hate to have to incorporate this into the review, but it is too egregious to ignore…more than a few actors broke character. It was near the end of the evening, and I am sure some actors were exhausted, but if you break character, it is nearly impossible to feel immersed in the atmosphere and suspend belief to enjoy the show. A few talked about sports with us; one even stated, 'I wish I was at home in bed.' Another actor heard this remark and attempted to correct it, props to him, correcting 'You are home! What are you talking about!?' Then moving the dialogue back into an appropriate topic.
A majority of the actors left us wanting more; most of them stood silent or exclaimed something in a generic way. Again, this could have been an off night for Rotten as they were understaffed, but the theatrical performances they are known for were lacking this night. A majority sat still or said the standard, 'Go that way!', 'Don't leave!' 'Aaahh!' or even a 'Boo!'
Let's move on to some of the more notable characters! The greeter, when you first step into the Rotten Manor, had intriguing dialogue and a genuine performance that got us into the mood and of course, introduced us to the Rottens in all their glory. Another, was a man, dressed as a girl, walking along the trail around the 'Free Hugs' booth. He was funny, and creepy at the same time with his odd dialogue and voice. Additionally, within the Manor, a gentleman encouraged us to smell something he was very proud of; this resulted in him leaving an imprint on our senses. This was another funny banter, but also creepy giving us the abrupt desire to get away from him! The 'Deliverance-Esque' family never lets us down with their banter and is always a hit!
Individual Scores:
Manor: 7.66
Forest/Asylum: 7.43
---
Costuming: 8.59
How Did We Get This Score?

The costuming at this attraction varied. There were some simple darkly painted faces with dark clothes, but then there were some high-quality makeups and costumes.
The lady who prepared the elevator had full makeup and a costume to boot. She never said a word, but we appreciated her fully completed costume. Once you exit the elevator, there was also another actor who frightened us due to his mask and domineering demeanor. I quickly squeezed past him before he made me a victim. The clowns within the funhouse area also were costumed well with grand effort. Another lady donning a mask within the Asylum had a fun costume and personality to go with it.
Individual Scores:
Manor: 8.55
Forest/Asylum: 8.64
---
Customer Service: 9.18
How Did We Get This Score?

Rotten Manor is easy to find with signs and lights by the road, and people to direct you in. Parking is free on-site with the help of traffic controllers guiding you. The grounds in the parking lot are lit and monitored. The ticket booth is easy to find with an ATM available.
There are emergency exits throughout the Manor, and plenty of security personnel were seen identified by their clothing. The haunt is not wheelchair accessible due to the climbing, small corridors, and uneven surfaces you must venture across. The staff was friendly and helpful. The website has some missing information; for instance, the FAQ section is blank.
Customer Service scores were the same for each attraction.
---
Atmosphere: 9.8
How Did We Get This Score?

Rotten Manor has one of, if not the, best atmospheres before entering the haunts that we have seen. Due to their location, they can expand and provide an entire carnival midway for you to enjoy. The night we visited, there was a fire juggler who put on a great show! There are side attractions, each costing $3.00 to enjoy; a maze, a 3D Vortex, and a Coffin Simulator. Also, don't forget all of the classic carnival games you can buy tickets to win prizes! There are multiple firepits to stay warm; a full concession stand with drinks and food, and various vendors throughout the season.
Queue line actors, both adults and children, were found throughout the midway, providing scares. The appearance of the Manor is astounding and has a large impact on the anticipation of the frights to come. The huge structures built for the Manor are impressive, and even all of the structures for the midway games are unique and fun. The Manor has animatronics in all the windows and truly gives you a real house vibe. There were many lights, thunder sounds, rock music, explosions, chainsaws, and screams to be heard. The atmosphere definitely gets you prepared for what you will experience, and on a busy night with all the people roaming about, it is quite an electric atmosphere!
Atmosphere scores were the same for each attraction.
---
Special Effects:

8.69
How Did We Get This Score?

The special effects at these two attractions are numerous and creative. There are too many animatronics to list, but there were some new ones we had not seen before in the mix! On more than one occasion, we were stunned with an unexpected spray of water. Inflated walls, vibrating floors, shaking shacks, and being forced to climb using ropes, or fumble our way through foam blocks are all just par for the course.
The attractions both use unique sounds incorporated within each concept. The Manor had many different themed rooms with sounds attached, for instance; the schoolroom had children laughing, a piano could be heard during multiple rooms, and dripping water within the bathroom. There were some quiet spots, which were ideal in complete darkness going through switchbacks. One of our favorite spots was how they simply used a heartbeat to create anxiety while maneuvering through a maze.
Unfortunately, we were consistently on top of groups ahead of us as well as behind us, and we could almost always hear them or what was to come, which was a bit disappointing. We missed some engagement from actors and possibly effects because we walked up as they were finishing with the group ahead and we had to wait outside of the gingerbread house as groups started creating a line, just to be pushed through once inside with zero conversation from the actor inside other than thanking us for waiting. The flow of both attractions was very off the night we attended; we would have gladly waited longer in the lines to ensure a quality experience of our own inside.
The sets within Rotten Manor and the Trail are very detailed. The Toy Shop is so overwhelming with items to look at you forget there is an actor ahead waiting to catch you off-guard. While walking on the trail, you will approach a gingerbread type house that stopped us in our tracks. It looked like it was straight out of Christmasland from NOS4A2. All it needed was some snow!
Individual Scores:
Manor: 8.73
Forest/Asylum: 8.66
---
Theme:

N/A
How Did We Get This Score?

We did not feel that there was an overarching theme at Rotten Manor. The greeter inside the Manor stated that the Manor belonged to Mr. and Mrs. Rotten, but that was the most information we received. There are many different scenes that cover all sorts of scary goodness during both attractions. This category will not be scored as a result.
---
Scare Factor:

7.89
How Did We Get This Score?

The scares at Rotten Manor consisted of a mixture of animatronic/prop scares, actor-driven, and jump scares. A majority of the scares were timed appropriately, but as noted earlier, being in constant contact with other groups caused us to see scares ahead of schedule as well as miss them completely. This issue truly affected the scariness for us. However, we can appreciate what they were without getting the full effect. Rotten Manor does a good job using your internal fears, tight spaces, darkness, and environmental aspects like navigating the inside of a drain culvert or keeping your balance on a shifting platform. The sound assaults always make us jump, and they were used well. We felt that the actors themselves missed out on some of the potential scaring luster simply because we did not get very much engagement from them.
Individual Scores:
Manor: 8.07
Forest/Asylum: 7.72
---
Entertainment & Value:

9.26
How Did We Get This Score?

Both attractions seemed very long and worth the money. The Manor took us 26 minutes, and the Forest took us another 30 minutes to make our way through. The free entertainment along with the ticket price, including the fire juggler and firepits, enhanced the evening. Additionally, the $3.00 fee for the maze, coffin simulator, and 3D vortex were available if you so desire. The midway is such a fun experience, and the decor involved is an extremely well-thought-out use of their space.
We attended on a busy Saturday night, and if you find yourself there on a busy night, the VIP upgrade is definitely worth the charge!
$26 per attraction
$40 Combo ticket
$10 upgrade per attraction for VIP line
Total time of 56 minutes / $40 ticket = 1.4 minute per dollar score (above the average of 1)
Individual Scores:
Manor: 9.3
Forest/Asylum: 9.23
---
How Did We Get These Scores

Promo Images:
Click to Enlarge
---
Guest ReviewsGuest Average: 10 out of 10
Leanette – 10/10 – October 3, 2019This was my first visit though my 2nd year as a Haunter. I was hugely impressed with the overall …show more atmosphere. So perfectly ghoulish and creepy as expected. Darkened tunnels and secret doors galore.
Carrie Baugher – 10/10 – September 21, 2019This is not my first visit to Rotten Manor, been here several times before but never disappointed. …show more This attraction brings excitement and uniqueness of being set in the woods off a dark main road in the country. Front the moment you walk up every detail has been thought of; from old caskets, an old hearse, the main haunted house that almost resembles an old wooden saloon in the west, this attractions does not disappoint. The actors and scary decor and mechanical zmobies clowns and other scary monsters get you around every corner. The staff and owners take the scaring of patrons seriously, they love their job. The haunted forest with insane asylum is very unique and scary. It also has several small houses that are themed in the woods that you go through that are very fun as well. They have carnival games (even a casket ride), glass house maze, and a regular maze with characters chasing you through every corner. Very exciting. I have been to many haunted attractions in my life and by far this is the best I have encountered and enjoyed thoroughly. I definitely recommend everyone checking out Rotten Manor, you will not be disappointed.
---
Past Awards
---
2019 Awards
Best Facade - The Gingerbread House (Given by: Team Michigan Macabre)
---