Rutledge Corn Maze – Full Review
Rutledge Corn Maze is a Haunted Attraction located in Olympia, WA.
302 93rd Ave SE, Olympia, WA 98501View All Details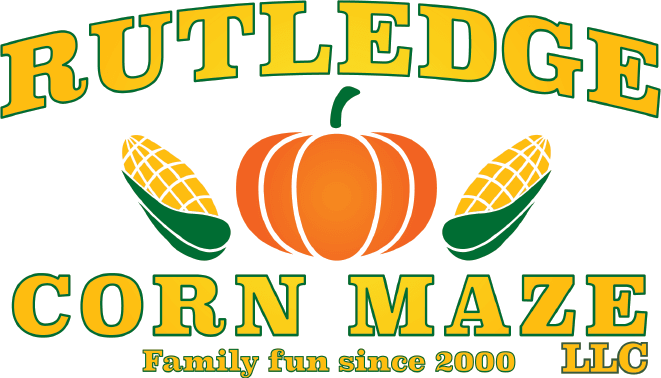 Features:

Free Parking, Restrooms/Porta Potties On-Site, Food/Concessions, Gift Shop/Souvenirs, "Old-School" (Low Tech), You will NOT be touched, Uncovered Outdoor Waiting Line, All-Outdoor Attraction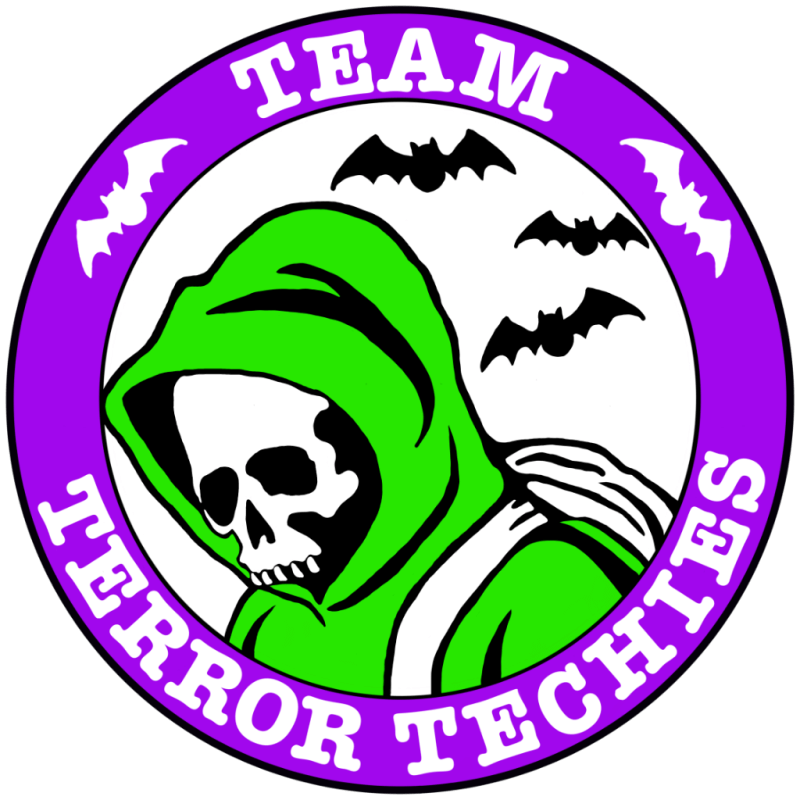 This attraction was reviewed on October 8, 2022 by Team Terror Techies.
---
About Our Reviews and Rating System
---
Final Score: 7.22
Final Scores – By Category

Final Scores – By Attraction

Summary:
We decided to revisit Rutledge Corn Maze, a haunt that we had also reviewed in 2020. Rutledge Corn Maze is an agritainment farm in Olympia, WA. There are plenty of family-friendly activities during the day. But at 6:00p on Fridays and Saturdays, Rutledge opens a more sinister attraction, the Haunted Maze. Your ticket is valid for both the Haunted Maze as well as their massive, no-scare corn maze. (This year's maze theme was a Tyrannosaurus Rex with active volcanoes in the background.)
During our last visit to the Haunted Maze, we enjoyed the energy and engagement of the cast. But, the sets were somewhat underwhelming. Since 2020, there have been many improvements made to the nighttime attractions on the farm. The cast is still the energetic and interactive group that we enjoyed during our first visit. The scenes were upgraded throughout the entire attraction. There is also the addition of a Western-themed shooting gallery on the opposite side of the midway. Keep on reading for more details about our visit to Rutledge Corn Maze.
---
Cast Score: 7.55
Cast Scores – By Question

Cast Scores – By Attraction

Cast Review:
The cast is THE heart of the Haunted Maze. It is so much fun to interact with a cast that can continue a short verbal exchange after they jumped out at us. Several actors had a witty comeback to our quips. One of these interactions was between an actor dressed as a clown and one of our teammates. Many corny puns were flying around. It was like dad jokes that did not stop coming until we exited the clowns' area.
Aside from verbal interactions, the cast would also react to (acknowledge?) us moving through their scenes. The butcher first greeted us at the meat counter where she was trying to serve up some long pig that was past its prime. We pressed on behind the counter to the back of the shop. Before we were able to exit, the butcher jumped out with a meat cleaver looking to carve off some fresh cuts. Thankfully, we escaped into the corn before any teammates ended up on the chopping block.
The corn was crawling with characters that were constantly popping out at our group. (If you have read our other reviews, you would know that is our team leader's nightmare – well timed pop scares.) We never felt like we were alone in the cornfield.
---
Costuming Score: 6.45
Costuming Scores – By Question

Costuming Scores – By Attraction

Costuming Review:
We ran into more masked characters than makeup characters. It is hard to write about their makeup application at length but what we saw was good. The masks fit the actors, enhancing the characters. One of our teammates especially enjoyed a mask that a lurker wore that had red led lights for eyes. The actor emerged from the pitch blackness between the rows of corn. The only thing that we could identify at first were those two red dots coming toward us.
All the costumes were complete – without any obvious non-character clothing. This is also an improvement from what costumes we saw in 2020. Each character and their costumes fit into the scenes where we encountered them. Several characters weren't tied to scenes, splattered through the attraction. One of the untethered characters was this stilt creature that loomed out of the corn. The costume was simple, in a way, but unique and made for an effective scare.
---
Customer Service Score: 9.5
Customer Service Scores – By Question

Customer Service Scores – By Attraction

Customer Service Review:
We were able to find all the information that we needed to plan our trip by visiting their website. Rutledge Corn Maze allows you to buy your tickets online or at the ticket booth once you get there. It is easy to navigate to Rutledge, right off I-5. However, the signage off the street into the parking lot could have benefited from better lighting.
Once we got there, we quickly found parking and headed up to the ticket booth. We were given wristbands as well as a map for the no-scare corn maze. The midway is small – not a negative but we could easily get around the farm. If we did need help, there were plenty of staff and security circulating.
Another thing we would like to mention is the cornfield itself. The paths were clean and well kept. It was easy to navigate through the entire haunt with the extra wide and dry paths. There also wasn't a single corn stalk in the paths which is hard with cornfield attractions since it is common for patrons to tear them down.
---
Immersion Score: 6.75
Immersion Scores – By Question

Immersion Scores – By Attraction

Immersion Review:
The pre-haunt and the post-haunt atmosphere was relatively the same since we started and ended at that same spot of the midway. The midway is more fall-themed as opposed to Halloween or spooky-themed. Music was playing that could be heard from anywhere on the farm. The atmosphere was less like a party and more like a bonfire hangout with some friends. There was a large white tent as we entered the midway with some seating. Heading to the entrance of the haunted maze, we passed up a food truck across from a children's challenge maze.
The front (and end) of the haunt has this simple castle-like facade with modern classic horror characters painted on the side. We were more excited once we got inside the attraction and started to go through the scenes. We are not sure how they did it, but we never met up with another group of customers. It constantly felt like a group was near but they never showed up. It made the entire experience feel fuller than it was – in a good way. It never felt dead nor were we traveling in a conga line.
---
Special FX Score: 6.2
Special FX Scores – By Question

Special FX Scores – By Attraction

Special FX Review:
As we mentioned earlier, this is the category where we saw the most improvement. There were a lot of great scenes so we will just highlight a couple of our favorites.
Our favorite scene was, by far, the graveyard scene. There was a suggested graveyard in 2020, but this year was more elaborate. We approached some toe pinchers and crumpling tombstones. Continuing, there was an old Victorian hearse that was being drawn by a skeletal horse. On the right, tombstones were clustered together with more coffins piled up haphazardly. On the opposite side of the graveyard, we ran into a gravesite that looked as if coffins were just freshly exhumed. We mistook the gravedigger for an animatronic instead of an actor.
The other scene we would like to give props to is the UV-reactive clown pit. We were impressed at how well they utilized the space. The stalks of corn were painted and glowed radioactive colors in the black light. The space was cluttered with these oversized – and brightly painted – children's building blocks that created a playground for the actors. The scene was simple, yet effective at getting a few screams out of our group.
There were some special effects that we haven't seen in an outdoor haunt before. In one section, there was a fog machine that created a pool of fog that we navigated through. The fog effect alone wasn't unique but being able to concentrate the fog out in the open field was. One lighting effect that stood out to us was when there was a red and blue spotlight that would alternate the colors that lit the path ahead of us. The path would be blue then red and sometimes both colors at once. It made us feel as if the cornstalks were moving and created an excellent distraction. Near the end, there was a huge wraith that jetted out from the corn at us driving us into the chainsaws.
---
Scare Factor Score: 6.55
Scare Factor Scores – By Question

Scare Factor Scores – By Attraction

Scare Factor Review:
Rutledge is an actor-driven haunt and lives by the "if you can't be scary, be entertaining" concept. Our entire group fell victim to several of the scares. When we weren't reacting to a well-timed scare, we were being entertained by the characters we encountered.
The scares kept coming from all directions due to the nature of being in a cornfield with no restrictive walls. The actors and animatronics were well hidden in the corn and scenes. There also was the benefit of noise bleed from the entire haunt that made it difficult to know where the next scare was going to come from.
The exit to the Haunted Maze was a flurry of activity that we will keep vague to not spoil any surprises. One of the scares at the beginning of the end didn't land due to the timing. It is most likely our experience – not the experience that all patrons have. This was redeemed in the very next scene. Expect to be chased from the haunt out into the Midway.
---
Entertainment & Value Score: 8
E&V Scores – By Question

E&V Scores – By Attraction

E&V Review:
It took our team 14 minutes from start to finish to go through the Haunted Maze and general admission tickets were $25 per person. It comes out to .56 minutes spent in the haunt per dollar, which is well below the national average of 1 minute per dollar. It is important to note that our ticket also included admission to their no-scare corn maze, which took us a couple of hours to get through. The combination of the two attractions does justify the $25 ticket.
We enjoyed our visit to Rutledge Corn Maze and the chance to check out the improvements they made during the last two Halloween seasons. We can't wait to see what they have in store for us in the future!
---
View Full Score Sheet
---
Pics We Took From Our Visit:
---
---
Have you visited this attraction?
Join ourspookyadventures!
We visit Halloween haunted attractions year-round! Follow us for haunted house walkthrough videos, behind the scenes footage, and more!