Sacramento Scream Park – Full Review
Sacramento Scream Park is a Haunted Attraction located in Sacramento, CA.
4909 Auburn Blvd, Sacramento, CA 95841View All Details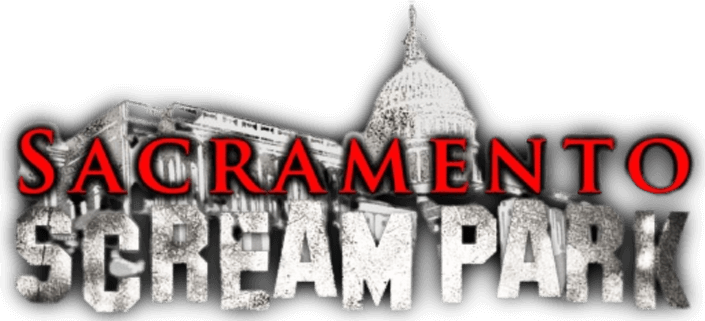 Features:

Free Parking, Restrooms/Porta Potties On-Site, Handicap Accessible, Gift Shop/Souvenirs, "Old-School" (Low Tech), You will NOT be touched, Original Characters, Uncovered Outdoor Waiting Line, All-Indoor Attraction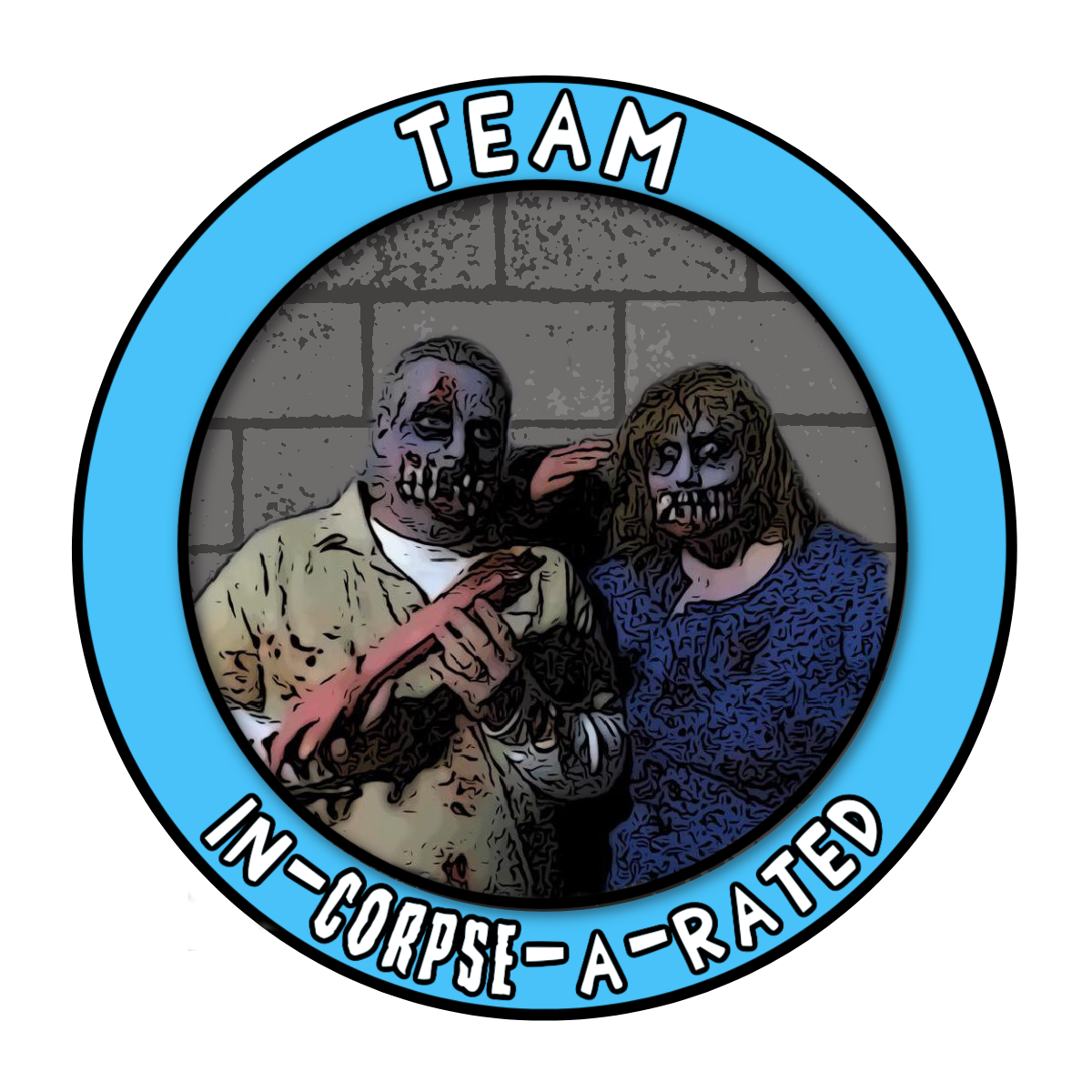 This attraction was reviewed on October 1, 2022 by Team In-Corpse-A-Rated.
---
About Our Reviews and Rating System
---
Final Score: 8.7
Final Scores – By Category

Final Scores – By Attraction

Summary:
After a two-year hiatus due to the pandemic, Sacramento Scream Park returns triumphantly for the 2022 Halloween Season. If you don't recognize their name, then you most likely remember when they were known as Ultimate Terror Scream Park.
Along with their new name, Sacramento Scream Park features three new attractions: Louisiana Catacombs, Blind Asylum, and Skull Ripper Haunted Mansion. We were invited by owner Nathan Polanco and greeted by General Manager Denny DeCamp, with his assistant Will.
Upon visiting, we could tell that the downtime since their last opening was not wasted. There were several new scenery pieces, and the haunts seemed longer. Several actors had well-timed scares that caught us off-guard. One disappointing note that Nathan Polanco warned us of was that the front decorative façade was not ready at the time we visited. Although we missed that, we got to see the beautiful new permanently-installed lighted sign with the haunt name and logo, and a picture of the California State Capitol Building. Whereas most haunts hang a banner with their name, Sacramento Scream Park takes it to the next level.
The ticket booth sat directly underneath the sign and also sold swag. There is no midway, so upon entering the building, we automatically arrived at the first attraction, Louisiana Catacombs. There's a brief waiting area after leaving the first attraction before entering the second, Blind Asylum. Another waiting area lays before the last attraction, Skull Ripper. We did miss this haunt over the last few years and enjoyed our visit.
---
Cast Score: 8.8
Cast Scores – By Question

Cast Scores – By Attraction

Cast Review:
Sacramento Scream Park had enough actors to keep the scares and entertainment flowing consistently, and we did not feel there were any dead spaces. Overall, the actors were creative, convincing, and believable. Everybody stayed in character. Even when Debbie and I were about to walk into a restricted area, the actress remained in character while pointing out the proper direction.
Most of our interactions with the actors were verbal vs. physical. When we were in a waiting area between Louisiana Catacombs and Blind Asylum, a man in drag proposed a swap to Debbie, his severed head for myself. She did say the severed head didn't talk as much… you got to love her. The man in drag's response as he took back the severed head was, "No thanks, I'd rather have my head back" LOL. Only one actress used a cliché phrase of "Get Out," but most of the speaking cast had unique things to say. There was a good variety of characters, from silent to speaking, but a few screamed. Each character had purpose and meaning in their respective attractions.
---
Costuming Score: 8.83
Costuming Scores – By Question

Costuming Scores – By Attraction

Costuming Review:
The costumes of Sacramento Scream Park were complete, unique, and detailed. There weren't any notable flaws in any of the actors' apparel, be it clothing or makeup. Many actors wore white makeup with black highlights, which resembled something between a ghost and a clown. There were several masks, including a distressed bunny, a plague doctor, and a Jason Voorhees Friday The 13th hockey mask. The costumes were appropriate in their respective scenes and themes.
The Louisiana Catacombs featured rural farmer clothing, Blind Asylum had medical patient and doctor attire, and Skull Ripper highlighted Victorian apparel. The queue actors wore great costumes with unique masks. Most of the working staff wore either Sacramento Scream Park black crew shirts or yellow security shirts, making them noticeable.
---
Customer Service Score: 9.28
Customer Service Scores – By Question

Customer Service Scores – By Attraction

Customer Service Review:
On the way to Sacramento Scream Park, no obvious advertisements or banners were leading us to the location. But when we arrived, the permanent lighted sign absolutely caught our attention. It was far more impressive than a large banner. The haunt is in a commercial neighborhood, so there was a large parking lot with plenty of parking spaces. The ticket booth sat directly below the lighted sign, which made it very easy to find.
We found all three attractions to be very safe and nothing to be truly dangerous. The staff members were helpful, professional, and friendly. Denny DeCamp and his assistant, Will, were very polite with our questions and graciously shared information about the haunt. Non-acting staff were easy to identify as noted above. It is very easy to find information on Sacramento Scream Park, because they have a very detailed website, with numerous photos, videos, links to purchasing tickets, detailed descriptions of each attraction's theme, a calendar schedule, and legal disclaimers, all laid out in a very badass format. They also have a large social media presence, including Facebook, Instagram, TikTok, and YouTube. Everything you need to know is available online.
---
Immersion Score: 8.19
Immersion Scores – By Question

Immersion Scores – By Attraction

Immersion Review:
As mentioned, we were prewarned by Nathan Polanco that the Sacramento Scream Park outdoor façade was not ready for the night of our arrival. It was disappointing to not see it, but we were still surprised to see the permanent lighted sign, and it did make a good impression. Without the façade, the majority of the outside building is just a store front. Yet, there was a lively atmosphere of customers, staff, and queue actors.
The haunt had three attractions, each invoking a different theme. Louisiana Catacombs takes us to the streets and alleyways of New Orleans, leading to a cave. Blind Asylum is a mental asylum where the inmates have taken over. Skull Ripper is a Victorian home occupied by cannibals. Louisiana Catacombs was the most distinctive of the three in its set design. Blind Asylum and Skull Ripper's themes came through more from the actor's costumes. Even though the two attractions have some unique scenes, they both felt similar with the repeats of kitchens, boiler rooms, cargo rooms, and industrial settings. All three kept us completely and consistently immersed inside. Each scene did flow seamlessly into one another.
Between each attraction was a small space for customers to line up for the next attraction. After completing the third attraction, customers are funneled out into the parking lot. There wasn't any real atmosphere in the waiting areas, other than the actor in drag who interacted with us after the first attraction. Sadly, we didn't see the names of any of the attractions posted while we waited. We even asked a security guard who regulated when customers can enter the next attraction, what is the name of this attraction, but she didn't know. We had to go back to the website to get that information.
---
Special FX Score: 9.1
Special FX Scores – By Question

Special FX Scores – By Attraction

Special FX Review:
Sacramento Scream Park used its sound effects very well. Each attraction had an overall ambient soundtrack, but there are several scenes with sounds relevant to that respective area. The set designs are absolutely spectacular.
Louisiana Catacombs is the real standout with its New Orleans-style buildings and alleyways, along with the mountainous cave and scattered moss. Blind Asylum and Skull Ripper felt similar in terms of appearing abandoned and unkept, filthy and grimy. All three attractions are designed with a realist aesthetic, which makes them very believable. They aim for authenticity and they nail it. We can only imagine the amount of time spent building these sets, because they are very elaborate.
There are no animatronics in any of the attractions, so this haunt is very actor-driven. Each scene is kept plentiful with props, and they are all relevant to where they are at, and nothing appeared out of place. Severed body parts were seen at all three attractions, but the decapitated fat man on the dinner table was very memorable. We also enjoyed their lighting design, which was very thought out in terms of dramatic effect. There were pools of light and shadow, which contributed well in creating a haunted mood. Strobe lights were sporadically placed throughout the haunt, which enabled actors to startle customers.
---
Scare Factor Score: 8.47
Scare Factor Scores – By Question

Scare Factor Scores – By Attraction

Scare Factor Review:
The best scares of Sacramento Scream Park came from Louisiana Catacombs. Several female scare actors would scream at unpredictable moments, which did startle us. There was a killer doctor in Blind Asylum who followed us closely with a bloody butcher knife which was unnerving. Most of the scares came from the sides, below and behind, but none from above. The majority of the scares were jump scares and intimidation, but for those with a phobia of being dirty, automysophobia, the grimy scenery would make a strong impression.
None of the endings of any of the attractions were any scarier than the rest of the respective attractions; hence, there were no stand-out "grand finales."
---
Entertainment & Value Score: 8.31
E&V Scores – By Question

E&V Scores – By Attraction

E&V Review:
We were satisfied with the entertainment provided inside the main attractions. It took about 24 minutes to walk through Louisiana Catacombs, Blind Asylum, and Skull Ripper, which was plenty of time to enjoy the entire haunt. Excluding the main attractions, we do wish there was more entertainment to engage us. The banter with the man in drag was a nice distraction while waiting for Blind Asylum, but there was nothing else between attractions. The queue actors outside of the building did keep our attention while we waited to enter.
The ticket prices change daily, according to their calendar schedule, and the day we went was worth $27.99 for general admission. The most expensive days are $32.99, and we feel the haunt is still worth it. But if you can make it on October 17th, that's the bargain day of $19.99! But you'll have a good time whenever you can make it out. We sure did!
---
View Full Score Sheet
---
Pics We Took From Our Visit:
---
Promo Images:
Click to Enlarge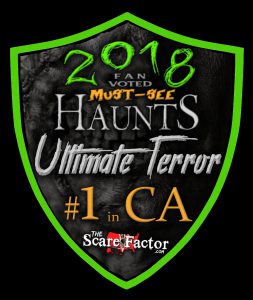 ---
Guest ReviewsGuest Average: 5.7 out of 10
Amber Rasberry – 9.4/10 – October 14, 2022I had an amazing time with friends. The sets were awesome and the actors kept startling the crap …show more out of me. I highly recommend going.
Carolina Keller – 2/10 – October 29, 2022I visited Sacramento Scream park in 2021 and it was awesome. I went with my granddaughter and her …show more boyfriend. There were terrifying moments and moments that made us laugh. I was excited to return and bring my whole family a group of about 10 in 2022. We went but we're all completely disappointed. Nothing scary, very few actors and lighting so you could see everything at all times, no surprises. Completely boring. I had them pumped up for a scary fun experience so I was completely disappointed.