Sacramento Scream Park – Full Review
Sacramento Scream Park is a Haunted Attraction located in Sacramento, CA.
4909 Auburn Blvd, Sacramento, CA 95841View All Details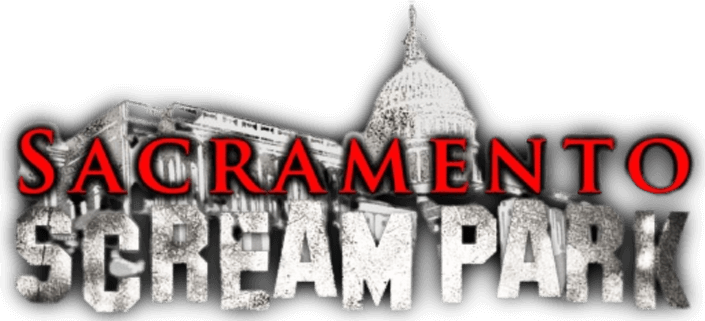 Features:

Free Parking, Restrooms/Porta Potties On-Site, Handicap Accessible, Gift Shop/Souvenirs, "Old-School" (Low Tech), You will NOT be touched, Original Characters, Uncovered Outdoor Waiting Line, All-Indoor Attraction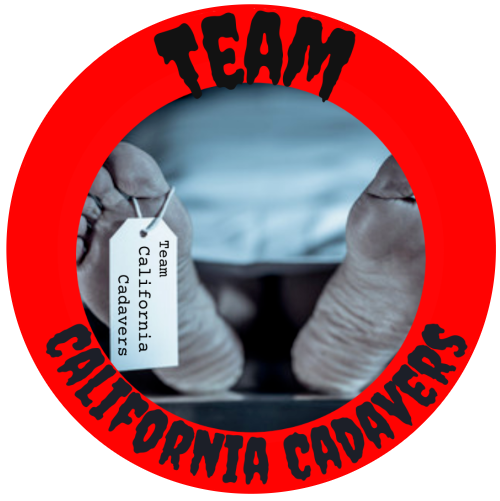 This attraction was reviewed on September 29, 2023 by Team California Cadavers.
---
About Our Reviews and Rating System
---
Final Score: 8.27
Final Scores – By Category

Final Scores – By Attraction

Summary:
Sacramento Scream Park stands as a pinnacle in Northern California's haunted attraction scene, solidifying its status as one of the region's most iconic haunts. What sets this park apart is its commitment to constant innovation, particularly evident in the latest updates to its sets. Adding a plethora of animatronics this year has significantly elevated the scare factor in each house, providing a spine-chilling experience that keeps attendees on the edge of their seats. The meticulous set design is truly commendable, spanning from the floor to the ceiling of an old department store, rivaling even the most elaborate haunted attractions found in theme parks.
One of the standout features of Sacramento Scream Park is the remarkable dedication of its cast. The actors skillfully bring the unique worlds of each haunt to life, immersing visitors in a chilling and captivating atmosphere. It's apparent that each character holds special significance for the cast member portraying it, adding an authentic touch to the overall experience. The passion and commitment of the cast shine through, making every interaction memorable and ensuring that guests are thoroughly engrossed in the horrifying narratives of each haunt.
As a long-time fan of Sacramento Scream Park, witnessing its growth over the years has been nothing short of exhilarating. The scares never let up, and the park's ability to consistently raise the bar with each season is a testament to its dedication to delivering top-notch thrills. For those who appreciate the artistry and adrenaline rush of haunted attractions, Sacramento Scream Park remains a must-visit destination, providing a genuinely terrifying and immersive experience that surpasses expectations year after year.
---
Cast Score: 8.3
Cast Scores – By Question

Cast Scores – By Attraction

Cast Review:
Sacramento Scream Park boasted a cast skilled in the art of the scare and demonstrated an unwavering commitment to their roles, ensuring a truly immersive and spine-chilling experience for visitors. As previously noted, the cast's dedication was palpable, with each character portrayed by a cast member who invests heart and soul into bringing them to life.
Their strategic use of space sets this cast apart; some actors go beyond the confines of their designated areas, following behind unsuspecting guests. This ingenious tactic created a heightened unease, setting the stage for exceptional double or even triple scares. The cast's ability to adapt their performances to the specific dynamics of their locations enhanced the overall impact, leaving patrons with an unforgettable and adrenaline-fueled encounter that lingers long after the haunted night concluded.
---
Costuming Score: 8.15
Costuming Scores – By Question

Costuming Scores – By Attraction

Costuming Review:
While the costumes at Sacramento Scream Park may not uniformly boast the highest quality, the haunt's cast and crew exhibited a keen understanding of how to strategically showcase their assets. Notably, the outstanding costumes took center stage, strategically placed in the forefront, while more generic ones were artfully positioned in the background, partially hidden. This thoughtful arrangement cleverly maximized the impact of the haunt, ensuring that patrons encountered the most visually striking characters during their terrifying journey.
Most of the characters I interacted with were adorned in exceptionally fantastic costumes, exemplifying the haunt's knack for leveraging its wardrobe to enhance the overall immersive experience. The creativity and attention to detail in these standout outfits contributed significantly to the haunting atmosphere, proving that Sacramento Scream Park excels in delivering a visually memorable and thrilling spectacle.
---
Customer Service Score: 9
Customer Service Scores – By Question

Customer Service Scores – By Attraction

Customer Service Review:
While direct interactions with most employees were limited during my visit to Sacramento Scream Park, the positive atmosphere was palpable, thanks in part to the friendly and approachable line managers. The general vibe of the crowd on the night I attended was notably positive, reflecting the overall commitment to customer service at the haunt. Even without direct engagement, the seamless flow of the experience and the evident enthusiasm of staff and fellow patrons contributed to an enjoyable and immersive visit. Sacramento Scream Park's success in fostering a positive and welcoming environment among attendees underscores its dedication to ensuring a memorable and customer-centric haunted attraction experience.
---
Immersion Score: 8.85
Immersion Scores – By Question

Immersion Scores – By Attraction

Immersion Review:
As previously highlighted, Sacramento Scream Park's immersion factor was on another level. Moving seamlessly from one haunted realm to another was a marvel in itself, as the haunt effortlessly constructed environments ranged from a haunting Bayou to an ominous Old School House or an entire Asylum. The level of detail in each setting was nothing short of breathtaking, showcasing the haunt's commitment to creating diverse and spine-chilling worlds.
Unfortunately, capturing these intricacies through photos inside the houses wasn't permitted, reinforcing the exclusivity of the experience. Nevertheless, this policy only added to the mystique, underscoring that the only way to appreciate these new and sinister worlds truly was by stepping into them firsthand at Sacramento Scream Park.
---
Special FX Score: 8.45
Special FX Scores – By Question

Special FX Scores – By Attraction

Special FX Review:
A noteworthy and thrilling addition to Sacramento Scream Park this year was the strategic integration of animatronics and robot gags throughout the haunted houses. This innovative approach created an illusion of larger casts within the confined spaces and significantly amplified the scare factor for patrons. Rather than simplistic home decor, the use of theme park-style machines distinguished this haunt's animatronics, elevating the experience to a professional and sophisticated level.
The attention to detail was striking, resulting in an immersive encounter that will surely induce spine-chilling moments. Witnessing an animatronic scaling a wall and contorting backward as I passed was a jaw-dropping and heart-pounding moment, testifying to the park's commitment to pushing boundaries and delivering an unparalleled and genuinely frightening experience for its patrons.
---
Scare Factor Score: 8.25
Scare Factor Scores – By Question

Scare Factor Scores – By Attraction

Scare Factor Review:
Despite the numerous commendable aspects highlighted about Sacramento Scream Park, it's essential to underscore the haunt's exceptionally high scare factor. The collective synergy of meticulously designed sets, a dedicated cast, cutting-edge special effects, and strategic scare tactics coalesced to deliver an undeniably horrific and adrenaline-pumping experience.
Each element seamlessly contributed to the creation of an immersive nightmare, where patrons were consistently thrust into heart-pounding moments that linger long after the haunting visit concludes. Sacramento Scream Park excelled not only as a masterclass in haunted attraction design but as a testament to its unwavering commitment to providing a genuinely terrifying and unforgettable experience for those brave enough to venture into its realms of horror.
---
Entertainment & Value Score: 7.25
E&V Scores – By Question

E&V Scores – By Attraction

E&V Review:
Considering the adrenaline-pumping terror and immersive thrills experienced at Sacramento Scream Park, the value for the ticket price—below $20 on the night I attended—was exceptional. The haunt not only delivered on its promise of a heart-stopping journey through various chilling landscapes but did so at a price point that made it an accessible and budget-friendly entertainment option. For savvy patrons, it's worth noting that Sacramento Scream Park periodically shares coupon codes throughout the season, offering an opportunity to enhance the value even further. Keeping an eye out for these promotions adds extra affordability to an already worthwhile and spine-tingling experience.
---
View Full Score Sheet
---
Promo Images:
Click to Enlarge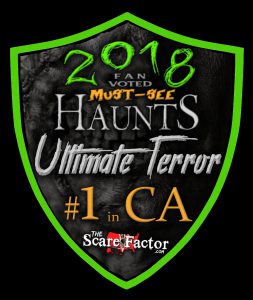 ---
Guest ReviewsGuest Average: 5.7 out of 10
Amber Rasberry – 9.4/10 – October 14, 2022I had an amazing time with friends. The sets were awesome and the actors kept startling the crap …show more out of me. I highly recommend going.
Carolina Keller – 2/10 – October 29, 2022I visited Sacramento Scream park in 2021 and it was awesome. I went with my granddaughter and her …show more boyfriend. There were terrifying moments and moments that made us laugh. I was excited to return and bring my whole family a group of about 10 in 2022. We went but we're all completely disappointed. Nothing scary, very few actors and lighting so you could see everything at all times, no surprises. Completely boring. I had them pumped up for a scary fun experience so I was completely disappointed.