Salvation Z – Full Review
Salvation Z is a Haunted Attraction located in Gloucester, England.
Barrack Square, Gloucester, England GL1 2JNView All Details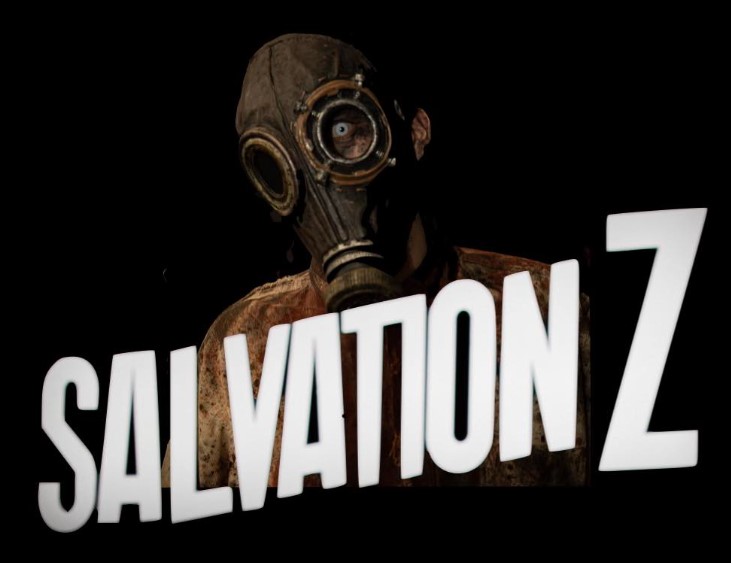 Features:

Free Parking, Restrooms/Porta Potties On-Site, Food/Concessions, "Extreme" Attraction, You may be touched, Original Characters, All-Indoor Attraction, Indoor/Outdoor Attraction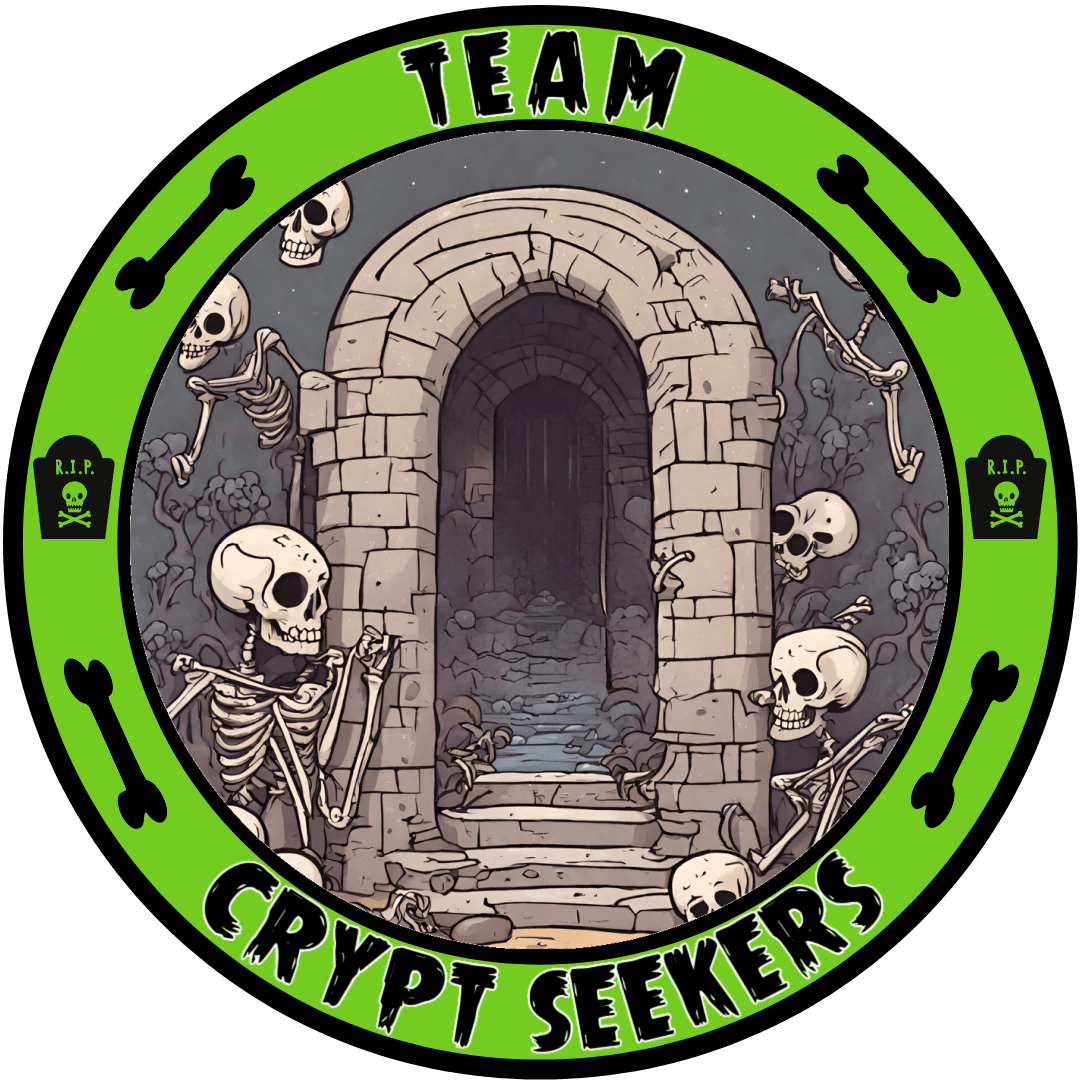 This attraction was reviewed on November 4, 2023 by Team Crypt Seekers.
---
About Our Reviews and Rating System
---
Final Score: 7.99
Final Scores – By Category

Final Scores – By Attraction

Summary:
Salvation-Z is a sprawling, zombie-themed scare maze nestled within the historic confines of the former Her Majesty's Prison Gloucester. Meandering through a labyrinthine course that weaves through several authentic prison buildings, dimly lit cells, and abandoned exercise yards, this attraction melds the spine-tingling dread of a zombie apocalypse with an extra, distinct scare maze encounter. Following the heart-pounding chaos of the undead, visitors are led into a separate, terrifying scare maze, where a myriad of primal fears culminate in an experience known as 'The Smile Sanctum.'
---
Cast Score: 8.35
Cast Scores – By Question

Cast Scores – By Attraction

Cast Review:
Salvation-Z offers a thrilling experience, comprising two distinct attractions characterised by different acting styles and themes. The first attraction, Salvation-Z itself, immerses visitors in a zombie-infested world, where the actors display an exceptional commitment to delivering spine-tingling scares. These dedicated performers embrace a physical approach, emulating the zombie gait by crawling across the ground, and getting up close and personal with patrons. They seize and whisk away unsuspecting visitors, intensifying the immersive terror.
The physicality of the experience is exemplified by a particularly memorable moment when one of the creatures traversed a chain link ceiling in a frenzied pursuit, leaping over obstacles with astonishing agility. Additionally, attendees may find themselves ordered to the ground by authoritative soldier-type characters, leaving them separated from their groups under the menacing watch of the cast.
The second attraction, while infused with its own share of frights, adopts a more humorous tone. Still the actors in this section maintain their remarkable interactivity and hands-on engagement. Standout characters in this segment include a sack-headed asylum member and his smaller twin, a dentist with a penchant for tactile exploration who places a group member on a dental chair and conducts an unsettling examination of the teeth with her gloved hand, and another doctor who subjects attendees to a disconcerting "fluid" encounter, resulting in discomfort. The cast also features the eerie yet somewhat comical Grim Reaper and a pig-woman whose pursuit adds a macabre touch. Special mention must be made of the foreboding oni demon, whose presence looms large.
In contrast, The Smile Sanctum presents a different atmosphere, where the acting exudes an ominous aura. Yet, it is worth noting that the narrative connection and context might not be clear, evoking the sensation of a horror or slasher film, adding to the intrigue of this unique experience, but not to the interactivity amongst the rest of the group.
---
Costuming Score: 8.7
Costuming Scores – By Question

Costuming Scores – By Attraction

Costuming Review:
Costumes for both the prison experience and the separate maze were extremely well detailed – it was obvious that the team went all out for most of their characters, especially all of the zombies in the prison experience. Each and every one of the zombies was complete from head to toe, with different details in costume and makeup to make them distinct from one another, whether it be from the oozing female zombie clad in military fatigues to the gang of three hairy zombies who were more like creatures out of your worst nightmares than humans who had come back to life. You couldn't really tell where masks ended and makeup started, or vice-versa, as all of the creatures were fully put together and menacing to boot. There was also a nice contrast in characters with a military group who were fighting the zombies dressed in all black with perverted face masks – while not as detailed in SFX they provided a stark contrast to the petrifying monsters they were keeping at bay and helped create the fully fledged world of the prison we were journeying through.
The costumes in the additional maze were also fully realized, especially the first two insane asylum characters and the pig lady who made us play her evil games. The dentist's use of a partial face mask as part of her character complete with horrid teeth was exceptional – it seemed fully integrated into her character. All in all, all of the makeup and costumes were suitable for the characters that played them, with exceptional attention to detail given to all of the zombie characters including their distressed and tattered clothes and their oozing faces.
---
Customer Service Score: 9
Customer Service Scores – By Question

Customer Service Scores – By Attraction

Customer Service Review:
The location for Salvation-Z is easy to find, with large signs plastered over the front of the building and plenty of parking spaces outside the premises. There were also two ticket staff members who helped us find the entrance and a parking space since it was so busy the night we attended. There was plenty of signage, and the staff were really helpful right from the start in showing us where to go.
The attraction was also incredibly safe – there are a lot of stairs during the prison experience but the staff make sure to highlight that the monsters will not attack you as you go up and down the stairs, and ask you to take your time. All of the stairs are well lit, and all of the actors made sure to keep to the safety of the stairs as you go up and down throughout the building. The whole attraction from start to finish felt safe, and if there was anything that might be an issue staff made sure to mention it beforehand – such as their advice to take our glasses off before going through the claustrophobic part of the additional maze.
We have already touched on it, but we can't highlight enough how professional, helpful and friendly all of the staff members were at this attraction. There was quite a rowdy group behind us in the queue, so the staff member at batching had them separate from us and a few others so that they wouldn't effect our experience. Unfortunately, this rowdy group caused significant issues within the prison experience that did stall our walkthrough, but the staff again here were apologetic and helpful the whole way through, and even assisted us in getting to the second maze without having to wait in turn for our patience in the prior experience. We know how difficult some patrons can be and we really applaud the professionalism of all the staff here, how well they seem to treat their actors with rests and breaks, and just how much they pay attention to the audience experience and everything going smoothly.
The only place we docked points for customer service was the website, which we found a bit confusing to navigate to find out just exactly what we were signing up for. Even after looking at it after our trip we still couldn't find any details or indication that there was a separate maze from the prison experience. We loved that there was even more as part of the ticket price, but it would benefit for there to be information about this maze on their website, especially since this part of the experience is a bit more hands on and extreme than what we usually go in for!
---
Immersion Score: 7.38
Immersion Scores – By Question

Immersion Scores – By Attraction

Immersion Review:
As you approach the entrance of Salvation-Z, the atmosphere immediately hints at the unique experience awaiting you. The unmistakable remnants of its former life as a genuine prison loom, setting a foreboding tone that keeps you on edge as you prepare to step inside.
In the primary attraction, a captivating video introduction spells out the narrative: a world overrun by zombies, and your mission is to navigate a perilous path to safety. The execution of this storyline is outstanding, immersing you in a scenario that feels authentic. The second maze, while its storyline may be less evident, starts in an asylum and explores various fears through different vignettes, hinting at a journey of confronting one's inner demons. One issue here was randomly being pulled out of the maze half way through for a photo, which we thought broke the immersion slightly.
Let's emphasise the extraordinary aspect of this venue – it's an actual prison, and this authenticity elevates the immersion to an unparalleled level. You're not in an attraction; it feels like a genuine experience.
After surviving the intense zombie maze, you find yourself in a designated area to unwind and quell your racing adrenaline with a refreshing drink. The next maze connects to this space, maintaining the prison (or in this case, asylum) theme as you venture into uncharted territory. Following this, you await your turn in a stairwell to enter The Smile Sanctum. Despite some minor congestion in that area due to batching issues that evening, the prison's ambiance transports you from your comfort zone into a different realm.
---
Special FX Score: 7.43
Special FX Scores – By Question

Special FX Scores – By Attraction

Special FX Review:
Salvation-Z's setting is so unforgettable and extraordinary that it relies on minimal use of special effects. Yet, this approach is far from a drawback, as it allows you to immerse yourself in the spine-chilling environment. Sound effects were sparse, with the eerie silence of the main maze interrupted only by the shuffling footsteps of approaching zombies. The abrupt, thunderous bursts of gunfire added an element of surprise.
The scenic design, as aforementioned, embraces a minimalist approach, giving the prison's ominous ambiance centre stage, other than an eerie red glow throughout. Noteworthy details included the entrance and exit through a police van, as well as sets in the second maze, such as a hair-raising dentist's surgery. It's worth mentioning that it's one of the most claustrophobic experiences we've ever encountered in the "birth canal".
Among the special effects used, there was a copious amount of simulated fluids. Visitors were forewarned that wearing white shirts would make them a prime target for these fluids, and indeed, we saw many participants adorned in crimson evidence of their ordeal. As if that weren't enough, some of us were also treated to the unpleasant experience of having foul-smelling liquid smeared on our faces – a rather unsettling surprise!
---
Scare Factor Score: 7.7
Scare Factor Scores – By Question

Scare Factor Scores – By Attraction

Scare Factor Review:
The two separate experiences offer completely different types of scares, with the zombie experience being the far scarier event while the separate maze was more extreme emotionally and physically. In the prison experience we navigated an entire prison, whether that be the prison grounds or the rows and rows of cells, with the potential for zombies to come at us from any and all angles. As there was very minimal lighting it was difficult to predict where the zombies would come from and how many would attack. And attack they did – cornering us in different parts of the room, crawling at us and catching our legs – anything and everything to keep us there In this way we were absolutely running away in fear in some of the corridors, and in other rooms where we were only met with silence we were still absolutely petrified as we never knew whether we were getting away in tact or not. This experience provided scares to everyone in the group as well, especially as we had gone in as a smaller batch. There was a moment in a room with quite a few zombies that each person in our group had their own physical confrontation with a zombie and held at bay from escaping. While most scares were from zombies, the additional storyline of militants attacking the zombies and questioning our motives for being there was also a bit of a scare, especially as we were forced to lie down on the floor with our hands at our backs while they held and shot weapons around us. This feeling of actual danger from something of the living world rather than the dead was quite horrifying, and provided a good balance to the undead attacks we were receiving.
The second maze was more disconcerting and full of shock horror rather than scares themselves. The actors had us on edge the whole way through wondering what they were going to do to us. It was only when one of the members in our group was put on a dentist chair, mounted and his teeth spread apart and mouth investigated by an evil dentist when we realised none of us were safe from what the actors might do to us. This caused more of a sense of dread than anything else, and each member of our group was subject to some kind of treatment like this at some point in the maze. So while less scary, we were still ill at ease and sometimes completely disgusted (in the best of ways) in what was happening around us.
We do think the endings of both mazes could be a bit stronger, although we actually think we missed a few zombies at the end of the Prison experience which made our journey less terrifying at the end. Due to the rowdy group in front of us we think we could have missed a few things happening. The second maze, meanwhile, finished with The Smile Sanctum, which we know must have been absolutely terrifying for the two participants who were dragged into the evil clutches of the madmen and put in electric chairs and cabinets. As viewers of these terrors, however, we found this less scary, and a slightly odd way of finishing the maze. We still left both attractions with a sense of terror and dread, so overall Salvation-Z really pulled off the scares in completely different ways in both experiences.
---
Entertainment & Value Score: 7.69
E&V Scores – By Question

E&V Scores – By Attraction

E&V Review:
Without factoring in queuing time before the prison experience or in between this and the other maze and Smile Sanctum, the entire full run was approximately fifty minutes, which we think is an exceptional amount of time to be spending in a maze, and with such different experiences on offer as well. There is something here for everyone, whether you like the jump scares of the prison experience or the more extreme and disgusting scares of the second maze. Salvation-Z offers even more extreme versions of all of these mazes – all you have to do is wear a white t-shirt and the actors will be much more hands on with you, which could potentially up the scare factor so is something we will have to return to and score another year. Nonetheless, for the ticket price at this venue you get a remarkable amount of scare time and different experiences, not to mention the ability to walk around an immense abandoned prison complex!
While there is a decorated food and drinks area set in between all of the different attractions, along with some music playing, this about sums up the additional entertainment provided with the ticket price, so is something this attraction could grow into if they wanted. There was, however, an amazingly decked out Japanese Oni Demon (or similar creature) complete with a full costume of hair, fur, and instruments, who we met in between the two mazes and then again after we had finished the full run through of the experience – this was an amazing character to meet outside of the scare attraction itself!
Overall, we were more than satisfied with the ticket price and the entertainment received during our visit to Salvation-Z – we actually got a whole additional maze we were not expecting and which took us out of our comfort zone, which is always something we've been meaning to do. It was an amazing experience to roam around the prison grounds and the effort that the team and cast for both mazes really put everything into these mazes and made them a night to remember.
---
View Full Score Sheet
---
Pics We Took From Our Visit:
---
---
Have you visited this attraction?
Join ourspookyadventures!
We visit Halloween haunted attractions year-round! Follow us for haunted house walkthrough videos, behind the scenes footage, and more!