Scare at the Fair – Full Review
Scare at the Fair is a Haunted Attraction located in West Alexander, PA.
116 US-40, West Alexander, PA 15376View All Details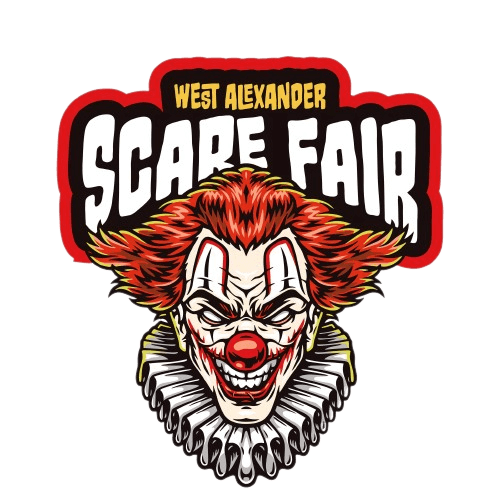 Features:

Covered Outdoor Waiting Line

Most Recent Video from The Scare Factor:
(Scroll for Scores and Written Review)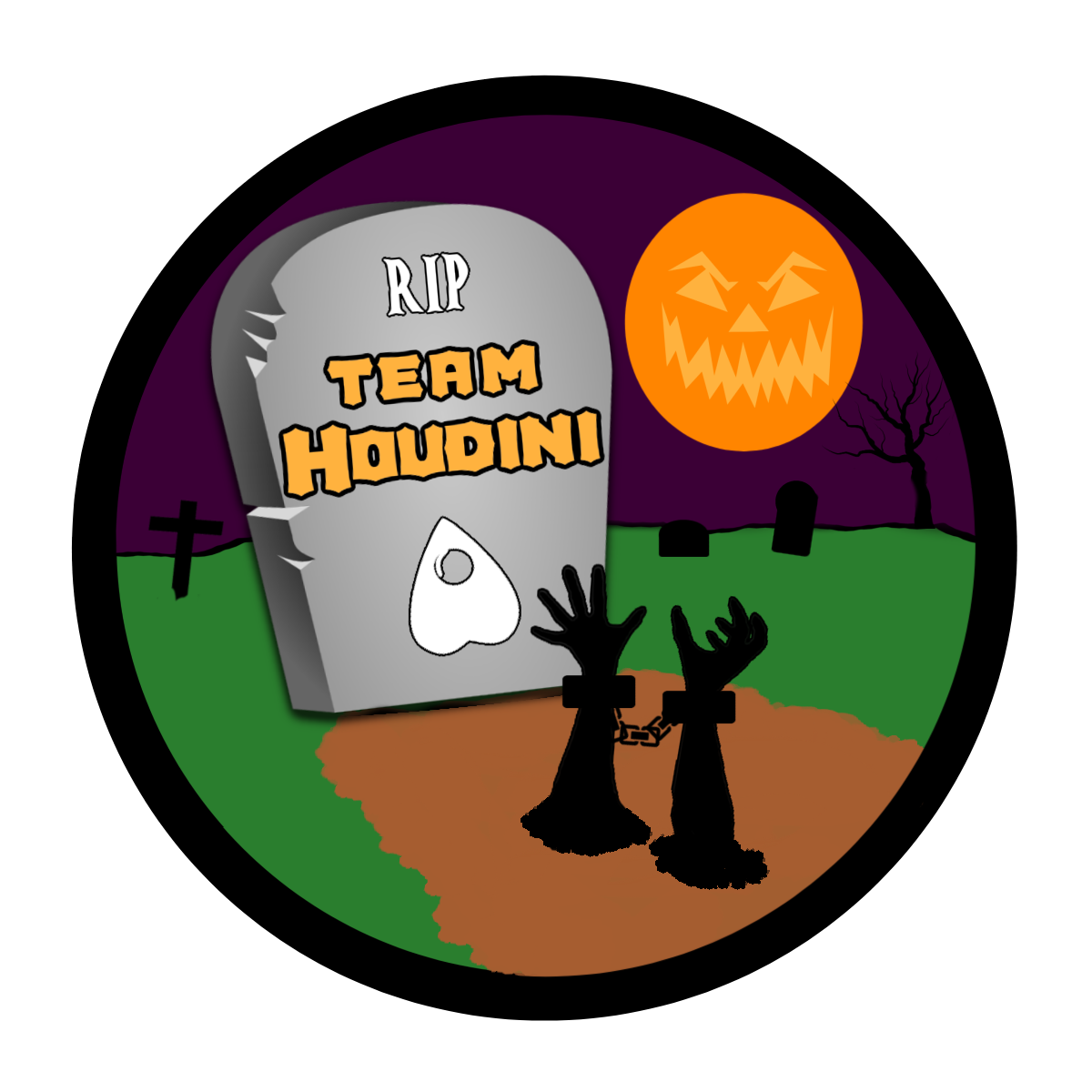 This attraction was reviewed on October 21, 2023 by Team Houdini.
---
About Our Reviews and Rating System
---
Final Score: 8.33
Final Scores – By Category

Final Scores – By Attraction

Summary:
It has become a cherished annual tradition for Team Houdini to conclude the season with a visit to the West Alexander Scare Fair. Whether it's through divine intervention or merely coincidental scheduling, this haunt has consistently offered a fitting conclusion to our season. However, this season brought a unique twist. For the first time in over five years and after reviewing more than 110 haunts, we found ourselves arriving late— a rather regrettable mishap, to say the least. We ended up 35 minutes behind my original estimate and about 5 minutes after their closing time. The haunt owners, thinking we wouldn't make it, had already begun the process of closing up. We were disheartened, realizing that we might not be able to conclude our season as planned.
But as any professional would, Dr. Joe Bob and his associates weren't about to let us off the hook that easily. In a matter of minutes, they donned their costumes, dimmed the lights, cranked up the eerie music, and decided that we would pay the price for our tardiness. It was a lesson in humility and a reminder that the world doesn't revolve around us reviewers.
---
Cast Score: 8.15
Cast Scores – By Question

Cast Scores – By Attraction

Cast Review:
Regrettably, our late arrival meant we missed out on a few actors, but we still found the crew to be as substantial as in previous seasons, with nearly 30 pissed persons portraying peculiar personas. Our initial encounter was quite intense, with two patients, one urgently seeking our assistance, genuinely conveying fear and panic, and not resorting to overacting. The other character is hostile, threatening her with a raspy voice and a chilling warning to stay quiet or else. The young lady, in a fittingly scared tone, apologized. Later on, they revisited their roles, providing a resolution to their intense altercation. We shared a playful exchange with them, joking that he had finally caught her. He quickly retorted, "I'll get you too," showcasing his sharp wit, which we appreciated.
We had several intriguing interactions with the characters on the premises. One individual sprawled on the ground, and we didn't notice her until she shouted, "Don't step on me; I like my ankles!" It was random and off-kilter but perfectly suited for this haunt's eccentric atmosphere.
Some of the characters didn't engage in coherent dialogue; instead, they communicated through screams, laughter, growls, or grunts. A peculiar character emitted a questionable "Moo!?" at us, and a withering walker relentlessly followed me, emanating chomping, screeching, and guttural noises near my ear, reminiscent of scenes from "The Walking Dead." Michael Myers silently stalked us, and Freddy suddenly struck a pose, initially fooling us into thinking he was a prop until we realized he was lurking behind us.
Dr. Joe Bob greeted us with his characteristic humor, remarking, "Happy you finally decided to join us." He referred to us as his "favorite sausage party" and expressed his gratitude for visiting his inner sanctum, particularly after closing time. He delved into a bizarre topic, discussing Alien DNA and allowing us to smell an Alien Fetus. He then posed an unusual question, asking if we knew what smelled worse, and attempted to persuade us to sniff his armpits. His actions and demeanor, both in character and out of character, as we were able to meet up now that they could finally close down. He is hysterical, delivering jokes with great timing and frenetic improv reminiscent of Robin Williams back in the day.
Clowns in the distance lamented that they were cold, tired, and very displeased that we had kept them late. They threatened to take out their frustration on us, and their laughter echoed menacingly. It was "past the clowns' curfew," and one of them inquired about the "driver," screaming and questioning if we had gotten lost. From afar, we heard someone say, "No one wants to hear your excuses." The clowns surrounded and berated us, yelling not to shine the light in their eyes.
Throughout our journey, we also encountered creepy voices, maniacal screams, characters slamming off walls, and others abruptly popping out of the walls, adding to the overall intensity and immersion. Even though the cast was tired and ready to go, they still put on a great show, proving the show must go on.
---
Costuming Score: 7.97
Costuming Scores – By Question

Costuming Scores – By Attraction

Costuming Review:
The costuming on display was impressively executed, encompassing a variety of masks and makeup that seamlessly blended with the respective scenes. Among the characters, the patients donned blood-smeared hospital gowns, while a skeleton creature was adorned with a skull mask and dark hooded attire. Another character, ingeniously camouflaged amidst greenery, sported a ghillie suit. On our journey, we also encountered some rather unusual livestock, one character wearing a pig head and another opting for a cow's head. We hope they were masks.
A few standout costumes included the impeccable Freddy Krueger ensemble, featuring a complete mask, hat, sweater, and glove, as well as the zombie character clad in tattered clothes and sporting realistic makeup. Dr. Joe Bob maintained his signature look, resembling a character straight out of a classic sci-fi movie, with his long white lab coat splattered in red and green "blood" and his eccentric goggles.
Now, onto the clowns. As I've mentioned in previous years, I'm not particularly fond of clowns, as I don't typically find them scary, and they're often placed inappropriately at haunts. However, WASF defies this norm with their outstanding clown characters. These clowns exhibit a wide range of appearances and dispositions. Their costumes vary from masks to makeup, and this year, most of the clowns were adorned with glow-in-the-dark paint and matching outfits, which tied into the new theme that we'll delve into later.
---
Customer Service Score: 10
Customer Service Scores – By Question

Customer Service Scores – By Attraction

Customer Service Review:
West Alexander is conveniently accessible via Google Maps. As you arrive, an old-school illuminated sign welcomes you to the haunt. Clear signage further directs you to the parking area, where courteous attendants are on hand to assist you with parking and traffic management.
During our visit, we identified no safety concerns beyond the ordinary ones typically associated with haunted attractions. There are some outdoor areas that can get slick in the rain, such as during our visit. Watching your step and outdoor shoes would be a good idea. The staff we encountered, from the friendly ticket booth attendants to those overseeing the flow between haunts, were welcoming and helpful.
Their website is user-friendly, with all essential information neatly organized in the menu. You can easily access schedules, processes, directions, photos, special offers, details about ghost hunts, and contact information. They are also on social media, and you'll find an extended version of Dr. Joe Bob's tale on Facebook.
What can we say? As usual, the customer service was great. There was a comment that they should receive a 10.5 for customer service since they had to reopen the haunt for us, which we do not disagree however, that is beyond our ability.
---
Immersion Score: 8
Immersion Scores – By Question

Immersion Scores – By Attraction

Immersion Review:
The exterior of the haunt remained consistent with past years, featuring colorful lighting, a large ghostly projection facing the parking lot, whimsically eerie carnival music filling the air, and a heavy blanket of fog. As an added bonus for this season, which coincidentally witnessed some rather dreadful weather, with almost non-stop rain every weekend, the haunt introduced an indoor waiting area. This expansion was built upon last year's museum, playfully titled "Dr. Joe Bob's Oddities and Curiosities." This treasure trove of oddities, complete with tongue-in-cheek humor, proved to be an enjoyable addition last season. Now, patrons have more time to peruse and appreciate the peculiar items that Dr. Joe Bob has amassed over the years. Among the curiosities are: a haunted dollhouse, mutated animal skeletons, dragon bones, a vampire-hunting kit, a mermaid skeleton, mummies, Egyptian artifacts, and a plethora of other intriguing oddities. The museum sets the stage for the extraordinary experience that's about to unfold. Additionally, we noticed improvements in the audio within the main entrance and between scenes, along with some added decor. Considering the haunt is completely torn down and rebuilt each season in a matter of weeks, it's understandable that they can't provide all the intricate details we often crave.
WASF is renowned for its elaborate story, with each season bringing a new narrative. While the full story is available on their Facebook page, I'll attempt to provide a condensed version. Dr. Joe Bob is back to his usual antics, tinkering with human DNA to create a motley crew of killer clowns, flesh-eating cannibals, colossal spiders, mutant monsters, and causing disruptions in time and space, resulting in randomness throughout the fairgrounds. Expect a chaotic mix of cannibals, hillbillies, serial killers, chainsaws, graveyards, aliens, clowns, Bon Jovi music, and a whole lot more. It may seem random, cheesy, and over-the-top, but it's an absolute blast, keeping us constantly engaged and immersed while leaving us to wonder, "What's going to happen next?"
---
Special FX Score: 7.87
Special FX Scores – By Question

Special FX Scores – By Attraction

Special FX Review:
We couldn't help but notice the intense music setting the mood even before we entered the haunt, and once inside, the auditory experience continued to evolve in each distinct location. The morgue and maze, for instance, were accompanied by a high-intensity soundtrack, amplifying the tension. Inside the sheep barn, eerie echoes of laughter and the haunting tune of "Ring Around the Rosie" created a chilling atmosphere. Bon Jovi's music blared in another section, perhaps to distract us into singing along or simply to signify that we were "halfway there." In the lab, a creepy score played, complemented by laboratory sounds, while the clown area decided to go with a hard rock song for an extra dose of adrenaline.
Dr. Joe Bob certainly has a penchant for props and animatronics, and they were scattered throughout the haunt. Given that the entire haunt is torn down and rebuilt each season, you may encounter familiar props in different locations across the years, along with new additions. This contributes to the whimsical randomness that characterizes the haunt. In the lab, body parts were haphazardly strewn about, and a padded room led us to a maze filled with dead ends and prison cells, creating a psychological thrill. The barn was guarded by a gigantic spider, with its interior wrapped in webs, skeletons, red lighting, and an abundance of fog. We were even caught off guard by a creature with tentacles that sprayed us. The sets were meticulously crafted, exuding that classic, old-school ambiance that we've come to adore from WASF. Expect to traverse through cemeteries, swamps, caged areas, scenes reminiscent of Frankenstein's laboratory, and a demented funhouse.
One notable aspect was the clever use of lightning effects in the cemetery area. Instead of a basic strobe, they employed a more realistic approach, with thunder roaring around us. Well-placed fans created the illusion of wind, enhancing the scene's atmosphere and adding movement to the props. The lab featured a plethora of brightly colored lights, bubbling green canisters, and aliens galore – everything one might expect to find in a mad scientist's lair.
An intriguing twist awaited us in the famous clown area – a semi-blackout/blacklight effect. There were no traditional lights; instead, we were handed UV flashlights to navigate the darkness. Personally, I'm a fan of blackout haunts, and this unique take on the clown area added a thrilling dimension. The paintings, decor, clown costumes, and makeup all had a UV-reactive quality, elevating the overall effect and creating a visually captivating experience.
---
Scare Factor Score: 8.16
Scare Factor Scores – By Question

Scare Factor Scores – By Attraction

Scare Factor Review:
WASF has maintained a consistent approach to scares over the years, yet improving each season, incorporating a mix of classic startle techniques that always get the adrenaline pumping. These include sudden screams that pierce the silence, jump-out scares where unexpected characters make a startling appearance (maybe with a chainsaw), and the use of loud noises from air cannons and blaring horns to catch visitors off guard.
In addition to these classic tactics, they employ a range of other scare techniques, such as having lurkers that follow you, as we experienced with the zombie mentioned earlier. There are mannequin scares, where it's challenging to discern if a prop is real or not, keeping the element of surprise alive. Gross-out scares make an appearance, with Dr. Joe Bob's memorable "stinky pits" and "alien fetus" adding a humorous yet disturbing touch. Intimidation scares are executed effectively with scary stairs, while distraction scares have us focused on a prop or set piece, only to be taken by surprise by something else. Creepy dialogue and the exploitation of common phobias, including claustrophobia, arachnophobia, and most definitely coulrophobia (fear of clowns) mixed with nyctophobia(fear of the dark), enhance the overall fear factor.
Speaking of clowns, WASF consistently shines when it comes to creating the best and scariest clowns year after year. Their clown actors display a great variety in both appearance and actions, getting up close and personal, making unsettling comments, and exhibiting wild behavior that leaves no room for complacency. It's a valuable lesson not to provoke these clowns. Moreover, the clown area serves as the grand finale for the haunt, complete with a climactic scene where a barrage of clowns literally pours out of the walls to intensify the terror.
All in all, the scares at WASF are not only solid but also incredibly entertaining, leaving our hearts pounding as we laugh about each other's reactions, making for a memorable and thrilling experience and now giving us chronomentrophobia (the fear of being late.)
---
Entertainment & Value Score: 8.63
E&V Scores – By Question

E&V Scores – By Attraction

E&V Review:
WASF bumped up its price this season to $18 for adults, with those under 18 being $12, still modest compared to the average price this year of $25. We received about 20 minutes of embarrassment, humiliation, and terror this season. This places the minutes per dollar at 1.11, slightly below the 1.2 average; however, we did not feel slighted by any means. Scare Fair is the only haunt I have seen around that offers repeat trips for $5.00 in the same night. So you could go through twice for less than the cost of the average haunt, maximizing your money and minutes per dollar.
As stated, WASF leans heavily on old-school thrills and haunt cliches of the 80's and 90's and fun. The mix of humor, horror, and nostalgia gets us every year. Again, we apologize for our tardiness and appreciate everyone jumping back into character so quickly.
Unlike West Alexander Scare Fair, after five reviews, I have run out of ideas. In the past, I have compared WASF to a classic car, classic movies, and classic video games. Wait, maybe I do have something relevant…West Alexander is an old-school haunted attraction with a retro charm, like a vintage vinyl record in a world of digital music. It may lack the technological advancements of modern music formats, but it carries a unique, nostalgic quality that resonates with those who appreciate its classic appeal. Perhaps that is why vinyl is making a comeback, and perhaps that is what keeps people coming back year after year like we do. Just don't keep them waiting.
---
View Full Score Sheet
---
---
Guest ReviewsGuest Average: 9.13 out of 10
Carrie Sanney – 10/10 – October 10, 2019This is the place to go it's awesome great time and love it I go every year and I enjoy myself every …show more time
Amber Scott – 9.5/10 – October 26, 2019short wait times, cheap prices, awesome scenes, everything was great. I've been too MANY haunted …show more attractions/houses that cost way more and there's no comparison! love that they separate groups so you don't know whats coming next because of the group in front of you!
Dave smith – 9/10 – October 19, 2019This was awesome. It's been awhile since I've been to a scare house. For volunteers doing all this …show more for the price, it was great and if it's too scary someone will be very kind and escort you out safely. I would definitely go again but I would suggest the clostrophobia room be at the end so if you can't go through it then you only missed one part. Definitely would recommend for others to attend.
---
Past Awards
---
2022 Awards
Best Clowns (Given by: Team Houdini)
Best Finale (Given by: Team Houdini)
The Blender Family - Salem (Brin Hunter) / Skylar (Sydney Pochiba) / Sam (Corbin Riggle) (Given by: Team Houdini)
Dr. Joe Bob - Tommy Balistreri (Given by: Team Houdini)
---
---
Past Awards
---
2022 Awards
Best Clowns (Given by: Team Houdini)
Best Finale (Given by: Team Houdini)
The Blender Family - Salem (Brin Hunter) / Skylar (Sydney Pochiba) / Sam (Corbin Riggle) (Given by: Team Houdini)
Dr. Joe Bob - Tommy Balistreri (Given by: Team Houdini)
---
Join ourspookyadventures!
We visit Halloween haunted attractions year-round! Follow us for haunted house walkthrough videos, behind the scenes footage, and more!