Review of ScareHouse Haunted Attraction
Review of ScareHouse Haunted Attraction
Review of ScareHouse Haunted Attraction
ScareHouse – Full Review
ScareHouse is a Haunted Attraction located in Tarentum, PA.
2012 Butler Logan Road, Tarentum, PA 15084View All Details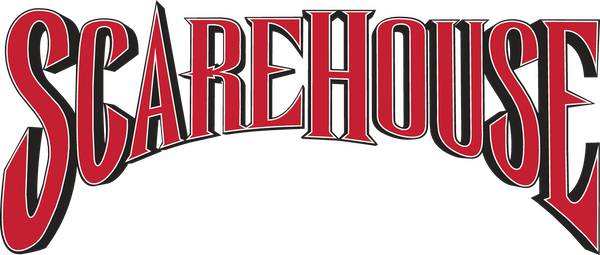 Features:
Free Parking, Restrooms/Porta Potties On-Site, Food/Concessions, Gift Shop/Souvenirs, Optional Games/Midway, "Hi-Tech" Attraction, You will NOT be touched, Original Characters, Indoor Waiting Line, All-Indoor Attraction
Most Recent Video from The Scare Factor:
(Scroll for Scores and Written Review)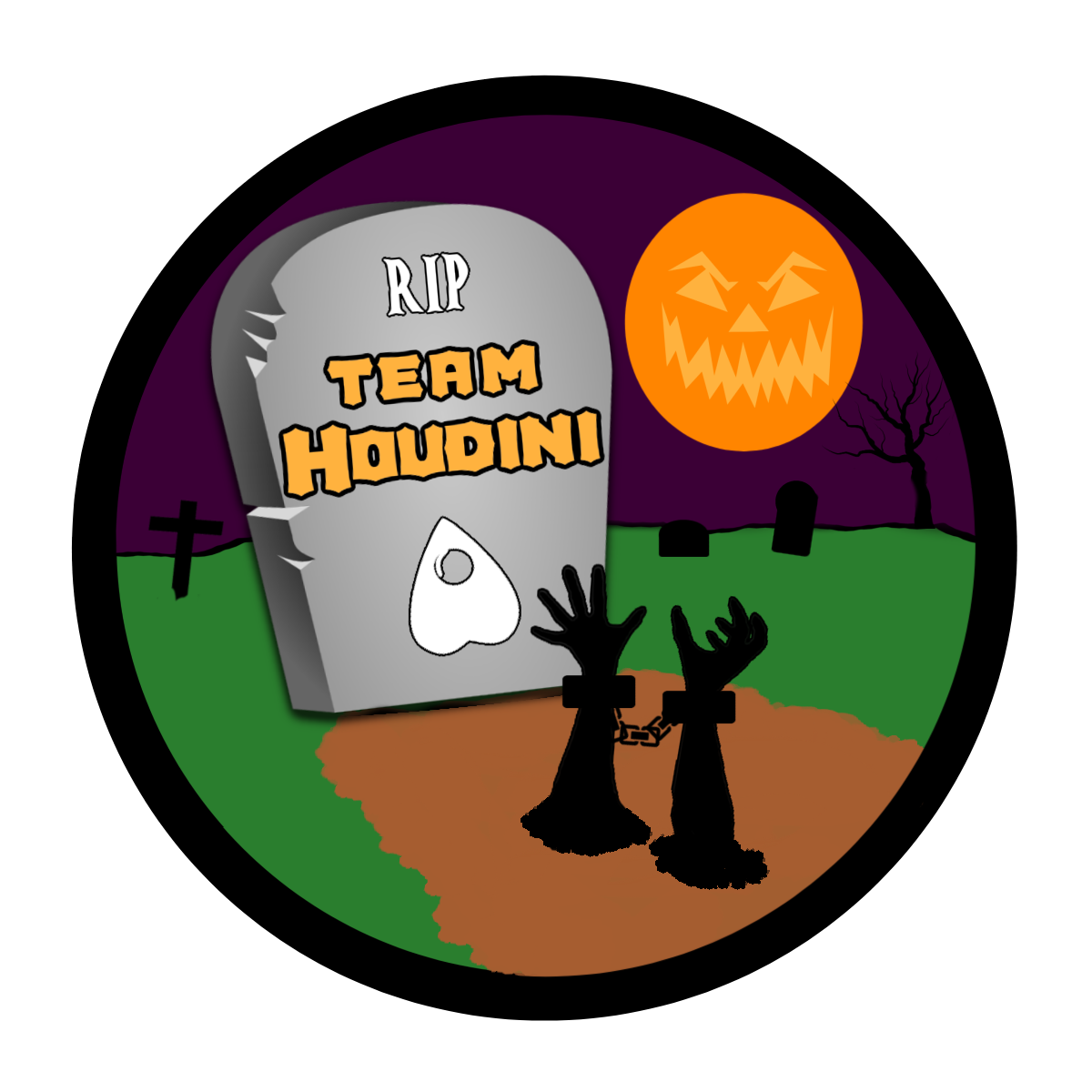 This attraction was reviewed on October 15, 2022 by Team Houdini.
TL;DR – From the Author
---
Something dark is rising at The Pittsburgh Mills Mall; ScareHouse has returned.
---
About Our Reviews and Rating System
---
Final Score: 7.86
Final Scores – By Category

Final Scores – By Attraction

Summary:
Over the past few years, as autumn approaches, the Pittsburgh Mills Mall has transformed – a shadow of its former self. It is not only haunted by past stores but has now become inhabited by the ghouls that reside in the nearby Scarehouse.
The Scarehouse has a strong reputation in Pittsburgh and is well associated with the city as the Steelers of Heinze are. Scarehouse continues to make improvements as it becomes more comfortable at the mall location, providing on-site parking, an indoor waiting area with music, snacks, dedicated line actors, an arcade featuring retro video games and pinball machines, an escape room, plenty of photo-ops, and a gift shop with more photo-ops.
With all that being said, does the ScareHouse live up to its name?
---
Cast Score: 7.66
Cast Scores – By Question

Cast Scores – By Attraction

Cast Review:
This year the Scarehouse featured approximately 37 actors and actresses who had consistent interactions with guests and a solid amount of actors. Still, they seemed unevenly dispersed, especially in the final act. In addition, we noticed several areas with no actors; however, that is where they utilize their animatronics.
This year there were a wide variety of evil demons, agitated zombies, creepy clowns, a mute mime, frightening nuns, distressed ghosts, mad scientists with their experimental subjects, and victims in distress who warned of the dangers ahead. It was interesting to see different dynamics depending on who you encountered, with actors and actresses committed to their roles. However, I noticed at least one actor that broke character when the group in front of us was stopped, so they started chatting with the actor, which could have been a great time to show off some interaction with guests. But, alas, that did not happen.
Jump scares were common; the environment was dimly lit in most areas, so it was easy for actors to hide and then pop out and scream or yell from behind faux walls. The dialogue was limited to a few actors. There were quite a few freaks who pretended they were part of the scenery, disguising themselves almost as animatronics, causing us to guess if they were real or fake, using this to their advantage and surprising guests, which we thought was a good way to get the unsuspecting person.
The most interaction we had was with the line actresses with their good ad-libbing, acting, and just commitment to the gig. We wish this style of acting would have carried over inside the haunt. The maid informed us it was the bride's big day, but the groom was late, so she was upset, and everything had to be perfect. She dusted us off and yelled at us for not being presentable. She questioned one of our member's pants regarding stains on them, which we found comical.
The effort put forth by most actors in startle scares was well done. However, we would like to see more in-depth characters and interactions in the future.
---
Costuming Score: 8.12
Costuming Scores – By Question

Costuming Scores – By Attraction

Costuming Review:
The Scarehouse does an excellent job advertising some of its signature costumes. For example, the creepy Bunny, with its dirty, bloody fur and hatchet, and the zombie bride, with a tattered wedding gown and deathly makeup, are staples of their queue line entertainment. In addition, this year, they had a new maid with a ragged maid's dress and deathly makeup with a more bluish shade. Inside the haunt, we did spot the two classic clown characters from their advertisement outside as well; It was nice to see some truth in their advertising.
The Scarehouse has always been consistent with the costuming since I have been visiting them. They do not allow street clothes unless there is a character who is intended to be a person in distress in a scene. There was a wide variety of masks, from scary distorted faces to bulbous heads. Costumes differed depending on what scene you were walking through at the time; it made sense that the actors would be dressed as if they were house residents or in straight jackets in the insane area.
The costumes looked genuine and authentic and were complete with contacts, giving the characters extra pop.
---
Customer Service Score: 9.63
Customer Service Scores – By Question

Customer Service Scores – By Attraction

Customer Service Review:
The Scarehouse is easy to find as it is located in the Pittsburgh Mills Mall. GPS led us to the area with no issues. Once at the mall, you will want to head to the food court / Cinemark area, as this is where you need to enter the haunt, as listed on your tickets. Parking is on-site and plentiful, especially since there is not much going on at this mall anymore. Unfortunately, there are still no signs outside the mall; we did notice a little sign stuck in the ground with an arrow, but it would be hard to see in the dark. A big sign outside near the main entrance to the mall would be nice, but we acknowledge there may be limitations to what they're allowed to do with the exterior of the mall's building.
Once inside, the haunt is to the right of the vacant food court across from Bath and Body Works – spooky! We witnessed a woman asking for assistance, and she got her question answered by Scarehouse staff, who were either clearly in costume or identified by a uniform with their logo on the shirts.
We did not notice anything hazardous in the haunt. Outside of the haunt, security makes everyone empty their pockets and wands all guests before entering the haunt, which we appreciated after recent events in the area.
Scarehouse's website provides plenty of information. There is a link for tickets, location contact, and the return of themes. Missing from the last few seasons, guests had to put together each of them for themselves; this year, they are listed on their website along with info on their new escape room, Stop the Invasion, and Pinhead's arcade.
---
Immersion Score: 7.52
Immersion Scores – By Question

Immersion Scores – By Attraction

Immersion Review:
The pre-haunt waiting area is in the now ghost-like food court of the mall. Although there are few decorations or additional haunt atmosphere in this area, popular music is playing, providing a party vibe. This is where the line actors interact with customers. The Bride and Maid did the YMCA with us.
Once you get past security, you enter the inside waiting area of the haunt, which is decorated like the outside of a haunted attraction. A rickety old cabin facade, trees, and flickering lights provide a creepy vibe before entering. This year, they added a wall so you can not see the mall while inside, which added to the immersion.
Scarehouse did not have a solid storyline; there was a bride storyline that the line actors acted out, but that did not carry over to the haunt. Once inside, there were three different themes that did not connect narratively.
We noticed more finished areas than in the past, which did help with immersion, but sometimes, if you look closely, you can still see some remnants that remind you that you are still in the mall. Also, as mentioned, the actor who broke character and started talking to the group in front of us pulled us out of the immersion for a bit.
The haunt is a continuous walk-through with virtually no interruptions between themes. Once the haunt is completed, guests disperse into the gift shop with a photo op and cool merch.
---
Special FX Score: 8.23
Special FX Scores – By Question

Special FX Scores – By Attraction

Special FX Review:
The Scarehouse is known for having elaborate sets and state-of-the-art special FX.
We noticed a decent amount of sound effects that set the mood for the environment or generally work well with the atmosphere; distinct music changes depending on where you are. For example, techno music sets the tone for UV light-sensitive paint areas, creepy music can be heard in and around the home areas, and the circus and the zombie themes have their soundtracks with loud bangs from the actors adding to the intensity. Loud car horns are plentiful also, giving a good jump when you least expect it. However, the loud and intense noise in some areas did not seem as distracting and obnoxious as last season, or perhaps it is just because I am getting older and can't hear well.
The first part of the haunt was a traditional, dimly-lit haunted house, which gave us an uneasy feeling, and the flow of the scenes felt like we were walking through a house. A cool effect had us enter a bedroom and exit through the closet with actual clothes hanging in our way. The attic space was realistic as piles of boxes, and uncomfortable forgotten trinkets made the detail more dynamic than the average display. The lighting effect in the house felt realistic as well.
Lighting has a significant effect depending on where you are; there is an array of colors that either make you feel nauseous because of the sickly greens and blues or, in other areas, the bright flashing lights put you on your toes. Fog, laser swamps, angled rooms, and claustrophobic tunnels also appear at ScareHouse.
Multiple confusing areas made it interesting and unique, as we were faced with an option to either crawl in a tight space or walk down a fenced area at another point in the walkthrough. Some mirrors made you think you were going the right way, but then you would have to rethink your decision.
My favorite was an area where you could go multiple ways with no clear answer to which direction you should go. A well-placed mime could not say which way to go but purposely pointed guests into the wrong area, which had us circling back to experience a different area each time.
The animatronics always fascinate me, and the Scarehouse invests pretty heavily in these areas and utilizes them to fill in gaps where actors are not present; the same goes for the realistic and detailed props.
---
Scare Score: 7.27
Scare Factor Scores – By Question

Scare Factor Scores – By Attraction

Scare Factor Review:
We felt the scares were a bit light at ScareHouse this season. While we did get scared a few times, we felt that overall it was not their best performance.
It may have been our experience, as mentioned before, but a few minutes into the haunt, we caught up to a group that was going extremely slow and completely stopping to talk with the cast. Then in a few minutes, the group behind us caught up, leading to the horror of the "conga line." A bit better crowd control and training casts on scaring guests forward may have helped the situation, but the group in front of us was ridiculously slow. This caused some issues with scares being dispersed to the whole group and the predictability of scares. This did work itself out heading into the second haunt area, which we were thankful for as it also led to better focus from the actors and more effective and unpredictable scares.
The use of two-way mirrors, monsters under the bed, and plexiglass walls provided unique scares. Most frights were focused on jump scares, distraction scares, and mannequin scares, but one patient followed me creepily down the hall and told me I smelled nice.
There was sort of two finales which is hard to explain without giving it away, neither was groundbreaking, but we were pleased with the attempt as more haunts are foregoing a solid finale.
We would have liked to have been a little more scared at ScareHouse. Unfortunately, since Covid, the intensity and in-your-face scares have died down from what we remember from the past. We did get some solid scares, but a wider variety would go a long way.
Nevertheless, the props and sets are top-notch, and the environment makes it exciting and creepy to go through. There is a rumor that the basement will return in 2023. Fingers are crossed we can get that intense interaction we are missing!
---
Entertainment & Value Score: 7.41
E&V Scores – By Question

E&V Scores – By Attraction

E&V Review:
General admission starts at $19.99 and varies depending on the day and time you visit. For those wanting to skip the line, RIP tickets start at $41.99. We visited on a Saturday around 7 p.m., and prices were $28.99. It took us approximately 20 minutes (adjusting for the time that the group in front of us was stopped for roughly three and a half minutes) to experience the Scarehouse, which places it at 0.69 minutes per dollar – significantly below the average of 1.12 this season. We do feel they offer excellent sets and special effects, but the price point could be a bit lower to meet the standard of $25.
Unfortunately, there is no additional entertainment with the ticket price outside of the entertainment of the above-listed music and line actors, who, as mentioned, did a great job of interacting and entertaining. However, besides the haunt, they offer a new escape room, a gift shop, and an arcade for additional fees.
ScareHouse has a unique energy, incredible cinema-quality sets, and realistic props. It still seems to be finding itself since its move from the Etna location (which admittedly gave a better ambiance) and Covid. It's a great time and worth checking out, especially with the addition of the arcade and escape room. Plus, it's an all-indoor attraction, making this a fun time on a dark and stormy night.
---
View Full Score Sheet
---
Pics We Took From Our Visit:
---
Promo Images:
Click to Enlarge
---
Guest ReviewsGuest Average: 1 out of 10
Jess – 1/10 – October 23, 2021First off the customer service is horrible. On Facebook they delete you or block you if they don't …show more like your true comment. They delete my review from google as well because I say how truly bad it is. They are a very bad haunted house. It's nothing but a trail of people inside. Big train. No actors can scare anyone because everyone is back to back to back. It is a horrible attraction and has been for quite a while. Please listen to all the bad reviews! Save your money on this one.
---
Past Awards
---
2022 Awards
Best Queue Actors - The Bride (Kat Kersting) & The Maid (Katie Lane) (Given by: Team Houdini)
---
2020 Awards
Most Cinematic Sets (Given by: Team Houdini)
---
2018 Awards
"Lions, tigers, and bears; OH MY!" - Best Costumes (Non-Humanish) (Given by: Team Scary Potter and the Hauntwarts Express)
"Shoot 'em in the head!" - Best Zombies (Given by: Team Scary Potter and the Hauntwarts Express)
"Do you hear what I hear?" - Most Effective Sounds - Infernal (Given by: Team Scary Potter and the Hauntwarts Express)
"I want to dress you up in my love" - Most Original/Entertaining Costume - TIE Dark View (Fluffy) and Scarehouse (Bunny [Clown Version]) (Given by: Team Scary Potter and the Hauntwarts Express)
"I want my mommy!'' - Scariest Overall (Given by: Team Scary Potter and the Hauntwarts Express)
---
---
Past Awards
---
2022 Awards
Best Queue Actors - The Bride (Kat Kersting) & The Maid (Katie Lane) (Given by: Team Houdini)
---
2020 Awards
Most Cinematic Sets (Given by: Team Houdini)
---
2018 Awards
"Lions, tigers, and bears; OH MY!" - Best Costumes (Non-Humanish) (Given by: Team Scary Potter and the Hauntwarts Express)
"Shoot 'em in the head!" - Best Zombies (Given by: Team Scary Potter and the Hauntwarts Express)
"Do you hear what I hear?" - Most Effective Sounds - Infernal (Given by: Team Scary Potter and the Hauntwarts Express)
"I want to dress you up in my love" - Most Original/Entertaining Costume - TIE Dark View (Fluffy) and Scarehouse (Bunny [Clown Version]) (Given by: Team Scary Potter and the Hauntwarts Express)
"I want my mommy!'' - Scariest Overall (Given by: Team Scary Potter and the Hauntwarts Express)
---