Scarizona Scaregrounds – Full Review
Scarizona Scaregrounds is a Haunted Attraction located in Mesa, AZ.
1901 North Alma School Road, Mesa, AZ 85201View All Details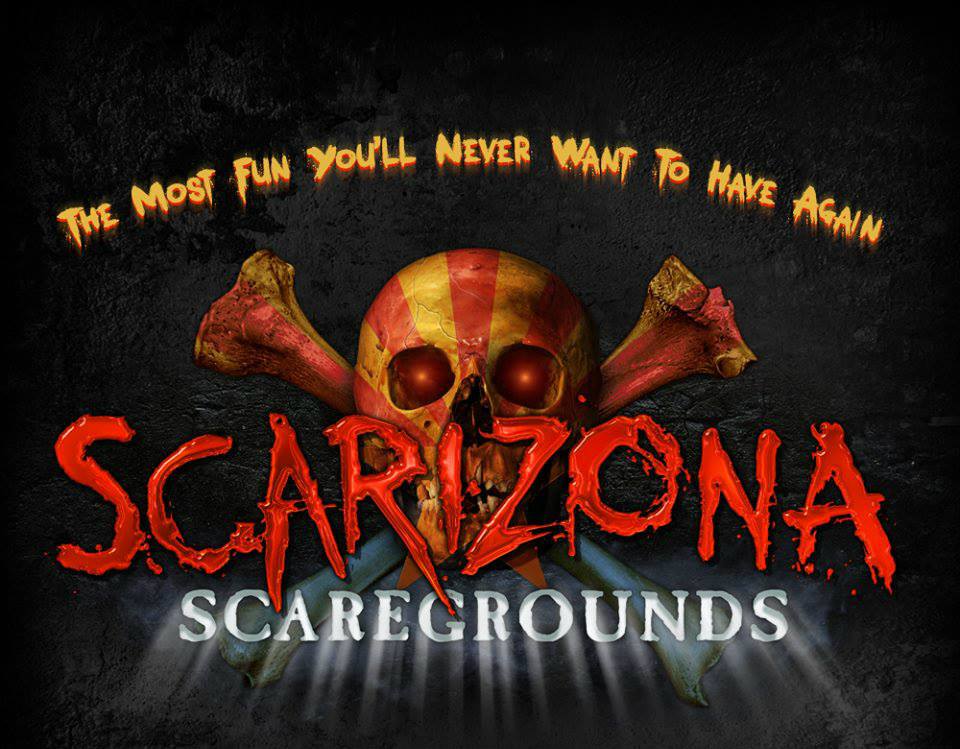 Features:

Free Parking, Food/Concessions, You will NOT be touched, Uncovered Outdoor Waiting Line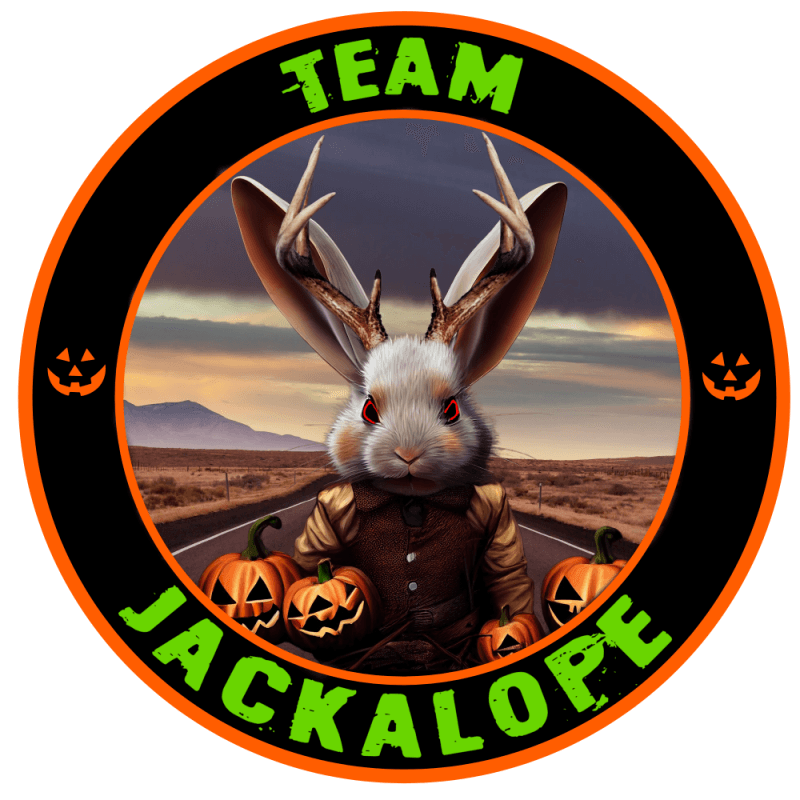 This attraction was reviewed on October 19, 2023 by Team Jackalope.
---
About Our Reviews and Rating System
---
Final Score: 6.86
Final Scores – By Category

Final Scores – By Attraction

Summary:
Team Jackalope set off three reviewers strong to the Scarizona Scaregrounds, with our team captain, Josh bringing along two new Jackalopes for a night of fear and fun. The three of us had a fun time, but it has to be said that the Scarizona Scaregrounds are extremely uneven. They are made up of two attractions: Mayhem in the Madness, which was good bordering on great, and Startled Darkness, a largely pitch-black maze which left a lot to be desired. It felt like they only had enough resources for one great haunt, and they decided to stretch to do two haunts instead. Scarizona Scaregrounds is a worthwhile use of your time and money; just know not to judge one of their attractions by the other.
---
Cast Score: 5.93
Cast Scores – By Question

Cast Scores – By Attraction

Cast Review:
The cast we encountered throughout the haunt were largely committed to their roles and game for anything we did. This got started before we even entered, with an undead janitor holding our car door shut and then startling the passenger inside. Throughout Mayhem, they ambushed us from multiple sides, sometimes using hidden doors to catch us on one side of the hallway, then hit us from a different angle a minute later after we thought we'd gotten away. They cracked jokes, challenged us, and generally made the walkthrough a delight. There could have been a few more of them; there were a couple of areas that felt a little bare, but overall, their energy and obvious zeal for scaring filled the haunt nicely.
The same can't be said for Darkness. The entire attraction held a total of two cast members, both of whom were located at the end. One of them did little more than glower at us as we stepped outside of the maze and into the fresh air, not nearly enough energy after an entire attraction of nothing. Luckily, the second had a bit more oomph than the first, popping out of a dead end at the exit to give chase with a chainsaw. Darkness didn't need as many cast members as Mayhem; it was deeply atmospheric and had a few high moments. But having a few people hiding throughout would have greatly enhanced the sense of danger. Once we realized that there was nothing inside but animatronics, the tension faded, and we were largely worried about not running too hard into a wall we couldn't see rather than what creeps might be lurking.
---
Costuming Score: 7.28
Costuming Scores – By Question

Costuming Scores – By Attraction

Costuming Review:
The costuming was well done overall. The three of us ran into a large variety of monsters and threats, all of whom were dressed appropriately to their area in nicely detailed costumes with high-quality prosthetics and makeup. The theming seemed a little muddled in a few areas, but overall it worked well. I especially loved an eyeless monster that seemed to be running around and harassing people from behind between attractions, in the large open area that separated him.
Small details were largely watched out for, from eye holes being blackened to arms being dirtied. Clothing was distressed, and even the small mistakes we spotted weren't enough to take us out of the moment. There weren't any that stuck in the mind for too long after, one or two really distinctive ghouls would help this haunt stand out more, but they seemed to do a very solid job.
---
Customer Service Score: 8.05
Customer Service Scores – By Question

Customer Service Scores – By Attraction

Customer Service Review:
Our team had no major complaints about customer service. The haunt was easy enough to find, with GPS taking us right there. The road in was very spooky, at first, you can't see the haunt; it looks like you're taking an access road next to the highway into the middle of nowhere. They had more parking attendants than really needed, though, so we were effortlessly directed to our parking spot. There weren't any obvious safety hazards, though it's easy to run into walls or bang your head in the darkness. The only real complaint here is that their website feels somewhat dated. I was able to find the information I needed, but it wasn't quite as intuitive to navigate as other sites I've seen.
---
Immersion Score: 6.72
Immersion Scores – By Question

Immersion Scores – By Attraction

Immersion Review:
The main staging area feels thematic in the dark, with music playing, some cool decorations, and an air of anticipation that all three Jackalopes could feel. Once you enter into Mayhem, you are fully sucked in, with a level of detail and effort throughout that keeps you fixated on what's going on and eagerly anticipating what's happening next. At no point in time did we run into other guests or have anyone come up behind us, the spacing between groups was very well done, increasing a sense of isolation. When you're done, you're brought back out into the main staging area and back into the swing of things.
The Darkness wasn't nearly as immersive. Pitch-black lighting only goes so far in creating a sense of dread, and the longer we went without anything happening, the more bored and out of the moment we became. There wasn't any kind of story other than "it's dark in here", and the few set pieces they had felt disconnected and unrelated. A bit more cohesion and more to do within it would really help.
---
Special FX Score: 7.73
Special FX Scores – By Question

Special FX Scores – By Attraction

Special FX Review:
Mayhem had a level of care put into their sets that felt magical. Every surface was painted with something cool, there were small details hidden everywhere. They used stacks of old cars and trucks to provide a sense of decay and loss, surrounding and trapping us with devices that couldn't be used to escape. Animatronics were well deployed and utilized throughout, and while sound effects were sparse, they were effective when used.
In the Darkness, what sets they did have were really well done. The décor was excellent, with props and animatronics used to solid effect. The problem was that those sets were few and far between, with very large portions of the attraction being made up of bare plywood painted black and nothing else. It was hard not to feel disappointed, especially given the high quality of Mayhem and of the sets that were made in Darkness. Bringing that care and attention to detail into the darkness could make things excellent, perhaps by adding textures to the darkened walls or breaking things up more.
---
Scare Factor Score: 6.87
Scare Factor Scores – By Question

Scare Factor Scores – By Attraction

Scare Factor Review:
Mayhem does a great job with the scare factor. We were scared and delighted throughout, with the scares being evenly disbursed through our group and different tactics being used throughout. One ghoul might banter with us, another sneak up behind us, and one scream through the bars of a cage. We never quite knew what to expect, and couldn't wait to see what was around every corner.
The Darkness, despite the intrinsic fear humans have when they can't see, didn't deliver. After a bit of walking, it became apparent that nothing was going to happen. The tension drained away, and it became an exercise in not hitting your head and avoiding splinters. More needs to be done here, we were not scared throughout this attraction.
---
Entertainment & Value Score: 6.21
E&V Scores – By Question

E&V Scores – By Attraction

E&V Review:
Team Jackalope spent 23.5 minutes walking through both attractions, at $30.95 for a general admission ticket which gives us a respectable MPD score of 0.76. Be warned though, they tack on a lot in fees if you purchase tickets online. The price on the label was $30.95, I paid $40.22 for my ticket with all the fees added in. Even with online tickets, we still had to go through the ticket line, you might as well save yourself some money and just buy tickets there. Other than the two attractions there isn't much there. They do have a bar that serves alcohol, but it's just a fridge with a few outdoor chairs. There wasn't much in the way of food, and I didn't see any merchandise at all (not scored but we like to mention). You're not going to regret the money you spend here, but it's not the best value we've seen in Arizona.
---
View Full Score Sheet
---
Pics We Took From Our Visit:
---
---
Have you visited this attraction?
Join ourspookyadventures!
We visit Halloween haunted attractions year-round! Follow us for haunted house walkthrough videos, behind the scenes footage, and more!