Screamin Acres Haunted Houses – Full Review
Screamin Acres Haunted Houses is a Haunted Attraction located in Stoughton, WI.
3865 State Hwy 138, Stoughton, WI 53589View All Details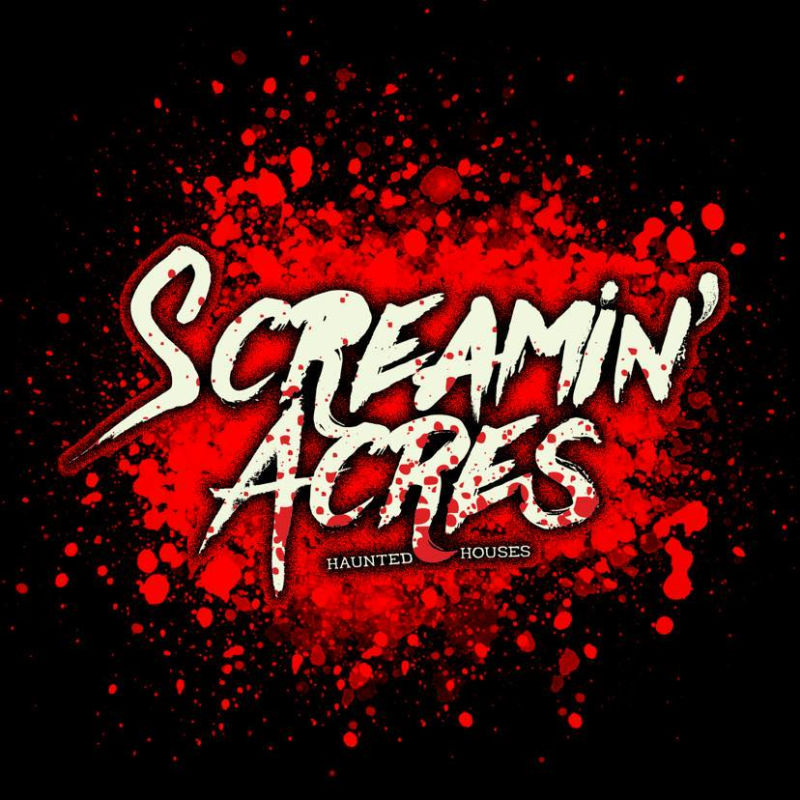 Features:

Free Parking, Restrooms/Porta Potties On-Site, Food/Concessions, Gift Shop/Souvenirs, "Old-School" (Low Tech), "Hi-Tech" Attraction, You will NOT be touched, Original Characters, Indoor/Outdoor Waiting Line, Indoor/Outdoor Attraction, Family Friendly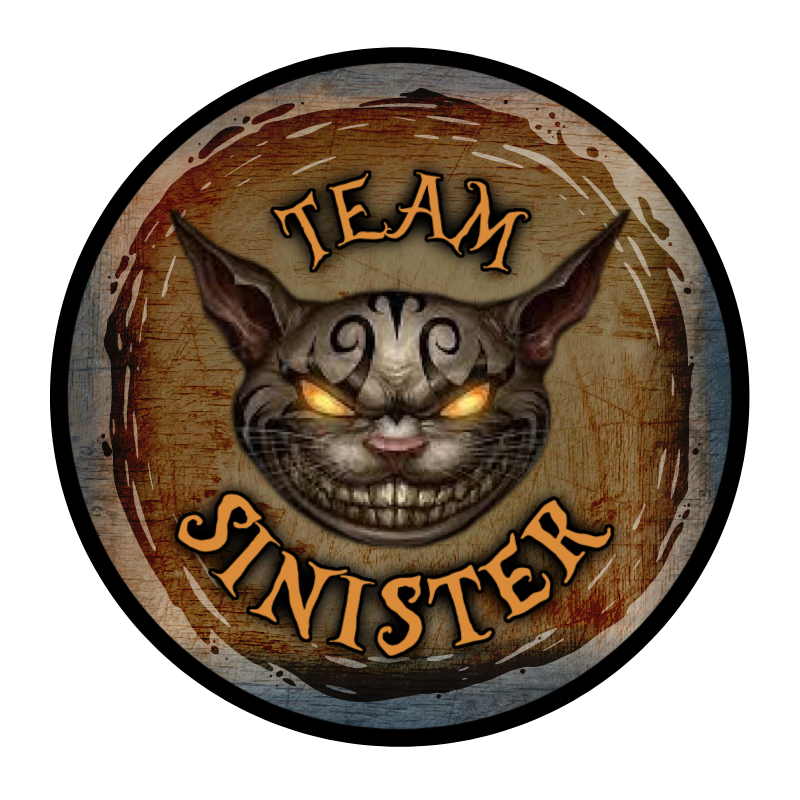 This attraction was reviewed on October 21, 2022 by Team Sinister.
---
About Our Reviews and Rating System
---
Final Score: 9.31
Final Scores – By Category

Final Scores – By Attraction

Summary:
If there ever is a place that personifies day and night, it is Eugster's Farms' Screamin Acres. By day, it is an all-American Farm with fall festivals, corn mazes, and pumpkin/cornstalk-lined driveways. When darkness falls, follow that same drive a bit further and discover a whole new world of rolling fog, roaming beasts, and terror-filled screams!
With four horror-filled attractions, Splatterhaus, Lockup, The Last Resort, and Side Effects included in your one admission and an additional Death Trap that plays with your mind and senses, you may be numb to the world if you make it through this one sane.
---
Cast Score: 9.26
Cast Scores – By Question

Cast Scores – By Attraction

Cast Review:
Splatterhaus- Spawned from a common meat market expanding their business, the mutants found here were changed forever due to the odorless substance found while breaking ground and now are in search of a new source of protein… humans. Some of the more fiendish characters in this ill-omened place were the fire lady trying to entice victims in to burn them alive, the two butchers with their huge knives and blood-soaked chopping blocks, and the maniacal scarecrow from the nearby cornfield.
Lockup, Under No Management- This well-run prison; or so everyone thought, fell into disrepair with the warden gone missing and prisoners escaping left and right. Eventually a group delving into its depths found the warden's secret lab used to perform inhuman experiments on the prisoners and were chased out by the wicked abominations that inhabited its walls. Those same fiends still to this day are found leaving the locals in trepidation and terror. The crazies in here range from scarred and dirtied prisoners (some still trapped in their cells), demented prison doctors, and nurses with the latter reminding you to not drop your soup in the shower and an unfortunate still locked up prisoner who tries to convince you to let him out and take his place.
The Last Resort- Dr. Rictmyer was a gruesome Nazi chemist who escaped justice via the American government who used him to proliferate their studies on chemical warfare. After years of developing deadly war juice he retired to his own home in the woods to eventually go crazy due to his ghastly created miscreants who were buried and stored in the nearby countryside. He eventually went fully insane and died from the hallucinations of past experiments returning to avenge their grisly deaths. You are now part of his insanity… be afraid, be very afraid! Relatives found in the doctor's lair included a grave digger eager to show you all the favorite burial plots, a ghoulish girl playing mind games in a creepy Christmas-themed room with a fireplace, and a medical area with a dentist ready to extract all your teeth along with their ill-fated victim already toothless.
Side Effects- Here you will understand what the good doctor felt when he completely lost his mind in this altered reality maze of disaster. Here, you get to see and feel the very real fear of clowns: smiling ones, frowning ones, and some not quite right in the head. They are all there to terrify and are definitely not related to Claribel or Bozo!
Death Trap- No actors inside of this extra addition, but it is an interesting experience to the senses.
As you can see, this haunt has an amazing number and variety of original characters that had the ability to interact and maintain sick dialogue with any customer within the attraction. Along with this, there were many other great monster's growling, laughing, and coming at you from all levels to keep your senses on full alert.
---
Costuming Score: 9.3
Costuming Scores – By Question

Costuming Scores – By Attraction

Costuming Review:
When it comes to the costuming, all characters were dressed very well to the theme of their haunt or scene. Splatterhaus was full of slaughter house garb with plenty of blood to give the full effect the fiends had been busy collecting samples. Unique masks, makeup, and prosthetics were in full effect also to complete the looks that fit into the horror-filled theme. Lock up was full of prison suits, complete with prisoner numbers that were thoroughly worn and weathered and completed with prisoners damaged with scratches and cuts along with debilitating bodily injuries. Last Resort had a mix of masks and makeup to accentuate the oddness of the experimental mutations in the doctor's family and overall dilapidated scenes. In Side Effect, the clown motif showed through as all costuming and makeup pushed heavily to creeping you out even if you had the slightest aversion to the painted-faced maniacs.
All queue actors in the ticket verification line along with the freaks between each themed piece of the haunt were on point with great makeup and costuming. Some of the amazing ones are the machete-wielding clown with the huge mohawk, the biker demon, the grave digger, and the demon and soldier fiend outside of the Deathtrap experience.
---
Customer Service Score: 9.78
Customer Service Scores – By Question

Customer Service Scores – By Attraction

Customer Service Review:
This haunt is just outside of Stoughton, WI, and is easy to locate with any phone app. Once you arrive, it will not exactly look like a haunted attraction as it is part of Eugster's Farms, but it is there. Take the drive lined with pumpkins back further into the property and you will run right into an area where attendants will direct you into their massive free parking area. A bit better haunt signage out front would help.
Once parked, make your way over to the ticketing area which is up past the port-a-potties to get your online ticket verified for an actual physical ticket. Across from the ticket area sits the food trucks, which had everything from ice cream to tacos to baked good for concessions.
If it is not quite your time to head to the queue tent yet you can take advantage of the fire pit or take a quick photo with your friends at the cage or static monster displayed outside of the haunt itself. Oh, or you could check out the area to disinfect prior to actually having that accident inside of the attraction.
All of the folks are here to help and were very friendly and informative when asked questions.
The website and Facebook page provided a lot of great information on the site's history and all the pertinent stuff the haunted attraction has to offer and more.
---
Immersion Score: 9.32
Immersion Scores – By Question

Immersion Scores – By Attraction

Immersion Review:
Even before we entered the queue area, the ticketing area feeling of anticipation was there with many monster interactions with the crowd. Also adding to that feel was the cage and creepy photo op area outside on the main haunt grounds. Once inside the queue building the lingering fog along with the pumping of the DJ tunes added to the excitement pre-haunt. From the first entrance into Splatterhaus to the last exit out of Side effect these actors kept you extremely engaged and on edge. The few slower spots in between scenes kept you thinking… what is next?! Every single scene with every terrifying monster fed into the theme of each specific part of their own haunt. Even between each of the attractions the visitors were kept aware that they were not in Kansas anymore when their special greeters were left to explain what awaited them within the next horror filled abode. Once completing the last section of haunt; Side Effects; you followed a dimly lighted path around to the front of the apparel sales building and that is also the area where two last amazing demons of the night welcomed you and if you were brave enough, ushered you inside the Refrigerator entrance of "Deathtrap", to one last time have your mind and senses supremely messed with!!
---
Special FX Score: 9.3
Special FX Scores – By Question

Special FX Scores – By Attraction

Special FX Review:
The sound effects in this haunt were music to my ears… literally!!! Going from the thumping dance beats and sinister dialogues of the queuing area or the grotesquely frightening circus music played in Side Effects, they all set the scene and feeling for the actors, props, and set designs to allow them to scare the living wits out of people. The squeals and grunts of Splatterhaus get folks picturing in their heads what is happening to those poor animals and thus sets them up to be increasingly horrified by things they will continue to see. Alarms, bells, and whistles in Lock-up help to create the scene of anarchy in the prison by alerting customers that bad things await them within those walls.
Set designs and props were masterful throughout in which they told the stories of what was exactly happening to the experimented-on prisoners, what caused the clowns to become so treacherous and wicked, or eventually, what did drive the terrible Dr. insane in the Last Resort. Animatronics also added to the fold; the ghastly huge rat in the dregs of the prison showed that to anyone who happened by.
Throughout the whole attraction, the way they used narrow walkways, stairs, uneven surfaces, and angled walls to control movement was an amazing way to show who was in control all along.
Lighting, lighting, lighting! Dim lights accentuated the scenes without overpowering them, flashing and strobing created the right feel and allowed the ghouls to surprise and attack with fervor, and they also used laser lights into the fog. These were just a few of the effects that showed how much detail was put into this attraction. I loved the one scene in which I walked into a fully lit operating room and while I was checking out the details the lights suddenly went out, and when they came back on, there was a disturbing doctor character within the group's midst!!! Talk about unsettling!!!
---
Scare Factor Score: 9.13
Scare Factor Scores – By Question

Scare Factor Scores – By Attraction

Scare Factor Review:
There are horrors beyond life's edge that we do not suspect, and once in a while man's evil prying calls them just within range. (H.P. Lovecraft). This, to me, is the scare factor and the very real reason so many of us love haunted attractions.
The angst that the butchers delivered, the shivering victims passing through their blood and gore-filled home in Splatterhaus, the flat-out hate and disdain the prisoners gave to the new meat in Lock-Up, and the blink the hideous white lady and her blood-curdling screams in the mind-altering sheet maze as part of the Last Resort were but a few of the eerily horrifying villains that brought a chilling and feeling of dread before night's end.
The variety of scares provided everyone in our group the chance to be startled, creeped out, and generally terrified. Throughout, the scares stayed very consistent and a need for a specific ending such as a chainsaw dude was never needed. If you did need that little extra, you should delve into Death Trap as a way to finish the night with a sense-busting finale!
---
Entertainment & Value Score: 9.33
E&V Scores – By Question

E&V Scores – By Attraction

E&V Review:
In addition to the four haunts included in your ticket price, the grounds have scenes set up for photo opportunities and food trucks with tasty offerings.
Once you complete the last attraction, you may want to try Death Trap for an additional $7 or purchase some Screamin Acres clothing.
Ticket prices vary during the season, with an average cost of $30 for general admission that may be upgraded to a fast pass for $10 more. A Hero's ticket is also offered to all military and first responders at a $22 cost and they always reserve some tickets for this class. Buy early as all tickets can only be purchased online, and they do sell out! This attraction took approximately 45 mutes to finish with an MPD (minutes per dollar) rating of 1.5, which is above average.
"Where there is no imagination, there is no horror." (Sir Arthur Conan Doyle). This is a definite must-see and full of imagination that will leave a lasting foreboding on your psyche!
---
View Full Score Sheet
---
Pics We Took From Our Visit:
---
Promo Images:
Click to Enlarge
---
Guest ReviewsGuest Average: 10 out of 10
Cyrene – 10/10 – October 5, 2018This haunt REALLY impressed me. First of all, the place is HUGE and has a lot more than just a …show more house; there are several themes and some of them really mess with your head. The actors are really into what they're doing, the make-up and sets are pro, and you really get your money's worth because it take over an hour to go through.
---
Past Awards
---
2022 Awards
Blink - Claire Hodel (Given by: Team Sinister)
---
---
Past Awards
---
2022 Awards
Blink - Claire Hodel (Given by: Team Sinister)
---