Screamin Acres Haunted Houses – Full Review
Screamin Acres Haunted Houses is a Haunted Attraction located in Stoughton, WI.
3865 State Hwy 138, Stoughton, WI 53589View All Details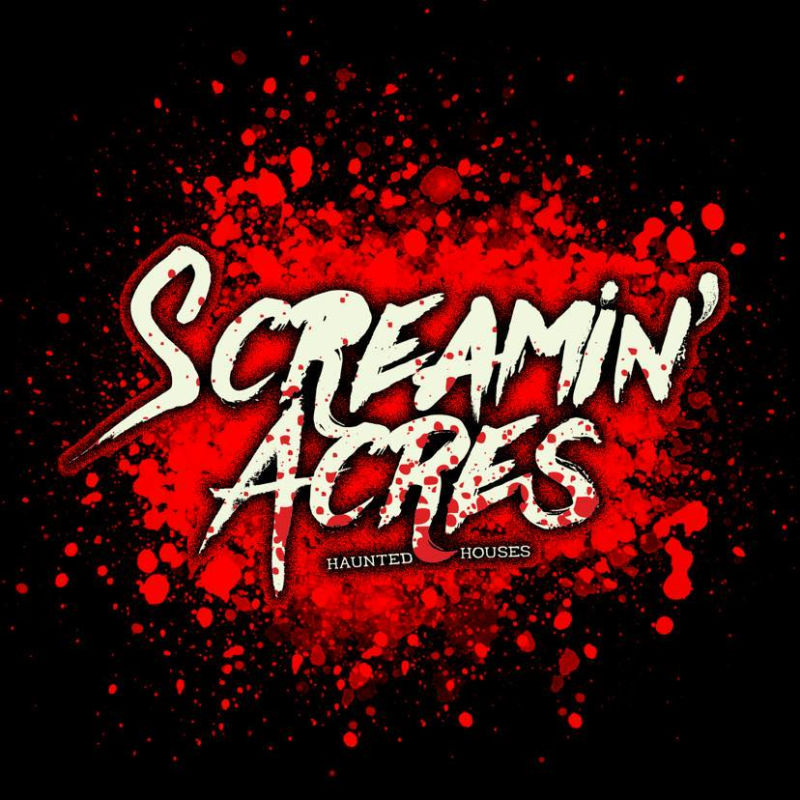 Features:

Free Parking, Restrooms/Porta Potties On-Site, Food/Concessions, Gift Shop/Souvenirs, "Old-School" (Low Tech), "Hi-Tech" Attraction, You will NOT be touched, Original Characters, Indoor/Outdoor Waiting Line, Indoor/Outdoor Attraction, Family Friendly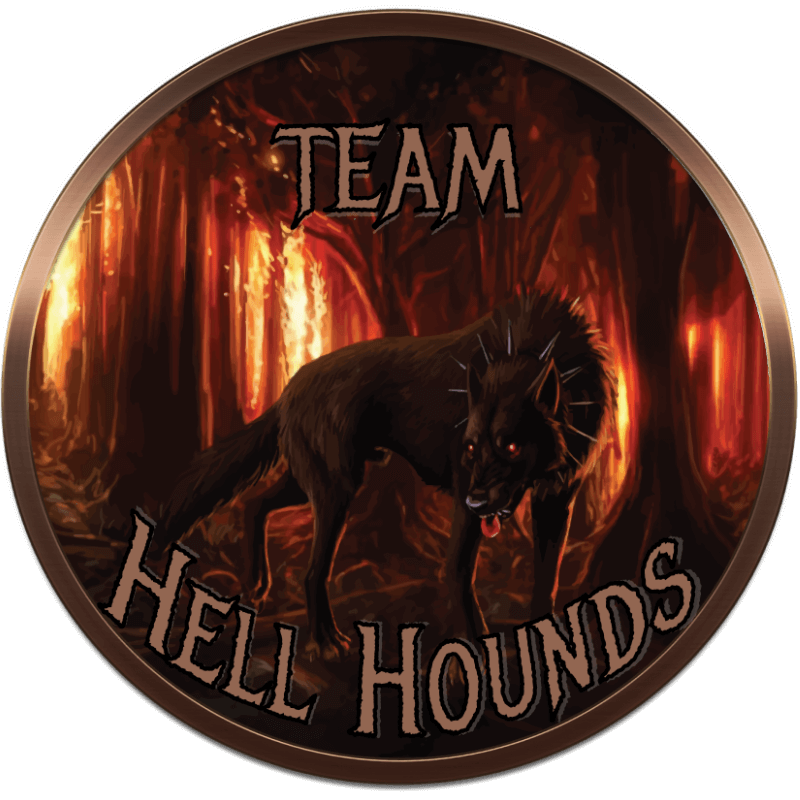 This attraction was reviewed on October 27, 2023 by Team Hell Hounds.
---
About Our Reviews and Rating System
---
Final Score: 8.62
Final Scores – By Category

Final Scores – By Attraction

Summary:
Screamin' Acres Haunted Houses, or SA for short, is a farm by day and a haunt by night, located 20 minutes outside of Madison, WI, in the city of Stoughton. Eugster's Farm is the grounds where SA resides and is a unique experience where day and night collide. By day, it embodies the quintessential family farm experience with its fall festivals, corn mazes, and pumpkin-lined driveways. When darkness falls, venture further down the pumpkin-lined path, and you'll step into a world of eerie fog, prowling horrors, and spine-tingling screams.
At SA, you will find your way into the primary waiting line, but it's not your average line, as you will be fully immersed in the rave-like experience that the DJ provides before you meet your doom. Within these grounds, you will encounter a meat processing facility full of bloodthirsty contaminated employees in 'Slaughterhaus.' From there, you'll stumble upon deformed escaped inmates and uncover a nightmarish laboratory in 'Lock Up: Under NO Management.' Should you manage to escape the sewer system, you'll come across a house where a chemist's gruesome experiments condemned him to isolation and delusion. Upon finally reaching 'Side Effects: Recharged,' you will find yourself falling off the deep end, losing touch with reality, and becoming lost in the mind-numbing maze the chemist experienced in his last months. If that wasn't terrifying enough, you can purchase a SHOCKING add-on experience that will crank up the VOLTAGE on your fear meter, but only if you are brave enough to attempt SA's new and improved shock therapy: 'Death Trap.'
For those who crave more than just a month of thrills, Screamin' Acres offers a 'Halfway to Halloween' experience. During the spring/summer, they open their doors to provide chills and frights, ensuring patrons don't have to wait a whole year for their next dose of spine-tingling scares. We recommend staying updated on their Facebook page for this event and future posts. This haunt seeks to continuously improve itself to fully immerse the audience in the world of terrors that can not be matched at other haunted attractions. Screamin' Acres operates on more than 22,000 square feet with an additional 3-acre cornfield that will surely leave you screaming!
---
Cast Score: 8.47
Cast Scores – By Question

Cast Scores – By Attraction

Cast Review:
SA has a wide variety of characters in its cast that all play an important part in keeping the experience alive. In Slaughterhaus, there was a good variety of actors to fill the haunt, although there were some spots in this haunt that had some lingering dead space. The actors did a good job delivering different scare types, from climbing above, lurking behind, menacing stares, and various jump scares. They paired this with creative dialogue, creepy laughter, and screams to fit their roles as butchers turned vicious, bloodthirsty killers in this meat processing facility.
In Lock Up, we experienced scares from the inmates and vermin inside this prison haunt. Here, we observed actors that fit their roles from head to toe. This haunt had a good amount of actors to keep us immersed and made us feel like we actually went inside a prison, but we felt that there were a few places that could have utilized more actors but instead left a few dead spaces. This appeared in a few sections inside the prison but mainly after we escaped the sewer leading farther along the haunt. Overall, the cast of this haunt did a good job playing their roles, but there was less dialogue and more grunts and screams. One actor in particular (behind the glass trying to escape) really played the chaotic role well and used some dialog in their scene. Another character that stood out was Puddles the Opossum, who really took playing opossum too seriously when we scared him instead of being scared like we are accustomed to in a haunt, really embodying the role well.
In The Last Resort, we noticed more actors compared to the other haunts. With more actors, there was far less dead space. The actors here used many scare tactics and dialog that kept us on our toes. Each character here was different in their own way but fit their respective scenes within the haunt. One memorable character we saw was the lady singing opera while swiftly scurrying out at our legs, providing a good jump scare nobody was expecting, and an actor that we all thought was a prop until they moved and scared other people in the group we were placed with.
In Side Effects: Recharged, we saw a lack of actors compared to the other haunts, but they were well-placed throughout the duration. This haunt had an assortment of crazy clowns that fit the vibrant colors of their scenes. We noticed fewer scare attempts here, but there was still a good amount of dialogue. Being a 3D haunt experience, there were a lot of disorienting things to look at that we feel were a missed opportunity to scare patrons while they were distracted looking at the scenes come to life. This was not always the case, as one actor we saw here was wearing a neon ghillie suit blending into the neon string-like walls, undetected by unsuspecting victims. This haunt did not feel like a scream-induced haunt but rather, "Holy cow! This is sick," almost forgetting this is a haunt rather than a trippy experience. The overstimulation of colors, decor, and music, paired with 3D glasses, took this haunt to another level. It gave its own experience, embracing the handful of actors inside but leaving room for improvement for actors to engage more with the audience.
Each haunt had its own queue actors before entering the attraction. These queue actors did a great job keeping us immersed and making the wait experience enjoyable and entertaining. Each queue actor was dressed to fit their respective queue line with dialogue to match. The pre-haunt queue actors also did a great job at this. Craw Daddy and the tooth fairy character really enhanced the experience found by the initial wait line over by the DJ by dancing, goofing around, taking photos, and scaring patrons when they least expected it.
---
Costuming Score: 8.71
Costuming Scores – By Question

Costuming Scores – By Attraction

Costuming Review:
Screamin' Acres gives actors creative control of their costumes to make them their own, embody the persona, and get into their character. Each actor is assigned a character, and it's up to them to bring the character to life and put their own twist on it. SA will step in as needed for cast members needing extra help in this category and ensure the chosen costumes fit inside the attractions with nothing random to diminish the environment.
Overall, the costumes were well-rounded and fit their roles from head to toe. We noticed a good amount of unique masks being used throughout all the haunts that complimented their scenes and added more creative detail to the costumes and sets that makeup couldn't. Some of the masks that stood out to our team were the Devil and hand-face actor from the Slaughterhaus queue line. We haven't encountered masks like this in other haunts, and they really tied their costumes together and gave a menacing ambiance to the first checkpoint line before entering. This was along with the actor with the baby doll-like mask that opened, revealing a terrifying alien-like mouth that followed us up the stairs.
Alongside the masks, there was makeup. The makeup throughout these haunts, from what we saw, was well done, with only a few that we thought needed some detail. But overall, masks and makeup were well done for their respective scenes in each haunt. One cast member that stood out to us was in The Last Resort. This character inside the haunt had very detailed creepy makeup with dark makeup around the eyes to contrast the yellowy contacts. This actor paired this makeup with demon-like sharp, jagged teeth that made this character pop inside the haunt, giving us an eerie fright.
Outside of each haunt, there are checkpoints to help group spacing. We noticed that these actors are some of the most detailed actors we've seen in a queue. The first queue line actor we ran into was a Devil. This actor was detailed in a red Devil mask that fit perfectly to their face, paired with a longer coat and high boots. In the first main queue line, we also saw a butcher-style actor with a mask that made it look like there was a severed hand covering their nose and wearing a used apron. These actors set the scene for what we were about to walk into.
Coming up on the next holding line, we were greeted by a machete-wielding clown with a tall purple mohawk and a white jumpsuit babysitting the "baby" actor. This actor was a large man wearing what looked to be a diaper and a tattered shirt, dragging a baby doll behind him on a chain. We found these actors to be funny and interactive while we waited.
From there, we met the actor for The Last Resort. This actor seemed to be playing a dead grave digger role. This actor was casual and friendly but in a way that didn't take away from their role, even when dealing with a rowdy patron. Although we thought their costume with a shovel was fitting, we thought this actor could use a little more detail in the makeup.
As we proceeded to the final queue line, we met a clown wearing a very colorful and bright costume with detailed clown makeup to match. This actor really showcased what we were about to experience in the last haunt and was overall a well-rounded character from having a bright, colorful ice cream cone headpiece filled with eyeballs!
---
Customer Service Score: 9.79
Customer Service Scores – By Question

Customer Service Scores – By Attraction

Customer Service Review:
With our first time attending this haunt, we used Apple Maps to direct us. It took us right to the entrance of where the haunt is located, which is on the grounds of Eugster's Farm Market Inc. When finding the attraction, be alert as there is not much lighting around as it is around a lot of farmland with no street lighting. It was a bit difficult to clearly see the location and entrance of the property as it is not well-lit. Screamin' Acres has two large poles lit up in orange to help, but it could benefit from more sufficient lighting. Once on the grounds, you will follow the Pumpkin Path drive towards the back of the property. Here, there is staff to guide you to the large grass field that serves as parking for the event. The grass is pretty leveled for the most part, but you will be finding your own spot as staff only initially directs you using directional sticks into a row. If you park farther in the grass, be aware that they only have one large mobile light tower that does not fully illuminate the parking area.
After parking, head towards the light by the porta potties, and here you will see signs posted for online ticket sales and even find the entrance to the primary waiting line. This area is not very large, so don't be alarmed as it is clear to see, and staff will help direct you if you have any questions. During the main haunted attractions, each haunt has 'checkpoints' used to keep groups spaced out from each other. In these sections, guests are entertained by queue actors, who are only around for a few minutes, depending on how busy the haunt is. It is straightforward to navigate the attractions as it is practically one continuous experience.
During our visit, we did not find any hazards to be alarmed by inside or outside the haunt. The only time we questioned our safety for ourselves was for a few of the inclines inside The Last Resort. We felt these inclines, at times, were more challenging to maneuver. Some grippy tape (or similar) may help maintain patrons' footing. This was nothing alarming, and everything we experienced appeared to be well constructed for any special effects that the guest interacted with, including the main walkways. We also noticed a good amount of security in the forms of police and EMTs. This is always a good sight to see to ensure a safe environment for everyone who is attending.
Any and all staff members we encountered on the grounds were friendly and knowledgeable. Being our first time, we felt we had met most of the staff on the grounds in a past experience. Our connection with each staff was pleasant, with a few team members being over the top in a good way. The ladies working the gift shop were pleasant to talk to and very welcoming. Each person we encountered gave the impression that they genuinely love their job and are dedicated to this haunt. This is something we only sometimes see, and we're excited to see how this translates to the future for improving the attraction.
If you are a first-time visitor, we encourage you to check out the Screamin' Acres website. This website is laid out fairly easy to find all the needed information before arrival. Here you can find their schedule, tickets, actor applications, attraction information, promo video, and more. Something we only sometimes come across is seeing the mission statement from a haunt to even the values and history. SA adds this to their website under 'About Screamin Acres' and is a nice touch you won't find on most other haunted attraction websites. Under this tab of the website is where you will also find the address to the property, but you will also find it on the official ticket page and under the contact tab. We have seen other websites add a dedicated FAQ page and extra information that SA does not have, but they shine in other areas that other haunts don't. Under the 'Tickets' tab, you will find SA's take on a FAQ page that answers a lot of questions you may have about weather operation, group sizes, duration, and more. If you have other questions, contact them or reach out on their Facebook page, as they update it frequently during the season. Screamin' Acres is also a proud supporter of 'Haunters Against Hate,' which is not seen by every haunt in the community.
---
Immersion Score: 9.1
Immersion Scores – By Question

Immersion Scores – By Attraction

Immersion Review:
The pre-haunt atmosphere at Screamin' Acres starts as soon as you arrive! After stopping at the ticket booth, there is a free photo op area with a zombie prop to save the memories made at this haunt. They also offer a fire pit to keep warm on the cold October nights but watch your back for the multiple roaming actors looking to scare you or even tell you some jokes. SA also offers an interactive bubble "decontamination station" to cleanse yourself of the toxic goo inside. This is a cool feature that ties into the haunts.
SA offers a fast pass option, but if you have the time, we suggest you skip it. The pre-haunt queue line is different from your average wait line. Once you enter the doorway to the line, you are greeted by a rave-like experience with lasers, lights, and a DJ playing party mashups and actors dancing to distract you from an incoming scare. We were not expecting this when we arrived, but it was a pleasant surprise. The atmosphere before the main attractions is one of the best we have come across.
Between all the attractions, guests wait in small queue lines/checkpoints waiting to enter the next haunt. Each of these sections offered different and unique cast members that kept us entertained. We encountered the intimidating Devil Man, a prison clown, the ice cream clown, and many others. All cast members in these holding zones were very talkative and entertaining in their own way. The wait at these sections was not very long and helped eliminate conga lines inside the haunts, keeping groups well separated throughout. During our visit, SA did very well in this aspect, ensuring groups were separated for a more immersed experience by only letting up to eight enter at a given time. Our group rarely had any groups come up behind us, and we never encountered a group ahead of us inside the attractions.
If you visit the Screamin' Acres website, you can view the storyline for each attraction. We did not score this area due to there being no storyline explanation while we were there. We believe tying in the storyline would enhance the experience and make all the haunts flow together a little bit better. Without knowing the storyline, the haunts were still very immersive. Still, they could have some patrons wondering how it all ties together and give a more detailed understanding of the well-detailed online storyline in person. The storylines you find online are some of the most detailed we have come across, provided by haunts, especially The Last Resort, with how full of details and lengthy it is. We encourage you to read up on all attractions before arrival to enhance your visit.
While inside each attraction, we were immersed throughout, with some haunts excelling while others lacked in some areas. Slaughterhaus was done well in creating the surrounding environment of a meat processing facility. Still, it could have been more detailed, taking away slightly from the environment. Lock Up did well in creating a prison-style haunt, especially with having sections inside the haunt designed to escape through the prison walls. This haunt is long and truly feels like two separate haunts of being inside the prison to another section, escaping and roaming farther away until you find the house (better known as The Last Resort). This haunt was EXTREMELY well done. There were a variety of rooms that tied well with the surrounding environment. The final haunt was also exceptionally well done from the moment we entered. It is a more interactive experience seeing the sets come to life and the vibrant color throughout. It tied in very well with the storyline of how Richtmyer lost all his senses, and you get to experience it firsthand.
Once we completed the main four haunted attractions, there was a decent-sized gift shop where guests could purchase souvenirs. The gift shop offers a variety of merchandise, from stickers to a plethora of hoodies and t-shirts. Inside the gift shop is the entrance to Death Trap, whether you decide to conquer it or not. Once done in this area, follow the path leading back to the main central hub you arrived in earlier, and remember to take some pictures at the large free photo op station if you still need to.
Besides this, there is not much more to do that's free of charge besides warming up briefly at the single fire pit or grabbing some grub at the food truck before you hit the road. We have seen other haunts add more activities and more of a midway that Screamin' Acres does not have yet. This haunt is not the worst of just spitting you out to the parking lot, but it does lack other forms of entertainment to prolong your stay, paid or not. After speaking with the staff, the goal is to create more of a midway for guests to hang out in the future, making it a night-out trip compared to hitting the main paid attraction and departing.
---
Special FX Score: 8.16
Special FX Scores – By Question

Special FX Scores – By Attraction

Special FX Review:
During our visit, we noticed a decent amount of sound effects throughout each attraction. As we heard sound effects, we could not help but notice the audio level of each. A few sections between the haunts had higher audio, while others were more difficult to hear over the actors and screams; those could benefit from being set higher to balance the environments. The most audio we heard was found In Last Resort and Side Effects: Recharged, while Slaughterhaus and Lock Up sometimes lacked it. During the time in Lock Up, we thought the prison was not as intense as it could have been. Being in a prison with ruthless inmates escaping while we attempt to escape them, adding additional sounds through most of the duration, such as alarms, buzzes, and PA audio, may help create more of a sense of urgency, thus amplifying this haunt. Overall, the audio was there for the most part, but it could benefit from more and at higher volumes to create more tension among guests.
When visiting Screamin' Acres, we noticed various details in every haunt. The detail found inside The Last Resort was amazing, and the team touched on almost all the details throughout. This haunt had a lot to look at, and anyone could appreciate the work put into it. Side Effects: Recharged was also well put together with the creative artwork and set designs throughout. As these two haunts were very well done, Salughterhaus and Lock Up appeared to lack the creative detail found in the other two haunts. We still found multiple areas between both highly done, but a good amount of areas or hallways felt rather plain and neglected to create that full immersion. Finishing Lock Up on the way to The Last Resort, we saw some of the best facades we have come across. The gas station area and surrounding buildings appeared to be what you would find at a movie set, with the detail and how large it felt. Seeing this area, we know SA can provide this throughout, but it is more notable in certain areas than others.
While passing through the haunts, we did not find a large amount of animatronics throughout. Adding these in the haunts gives a more well-rounded experience to help with dead spots, assist with actor distractions, and can enhance the experience for customers even more. Not all animatronics found were of body figures, but found at times was a bookshelf falling towards the last members in our group, seeing a hanging body violently shake in Slaughterhaus to even barrels tumbling down a rack at us. Most animatronics hit the sweet spot of timing for the group. Still, the barrels mentioned did seem delayed and a missed opportunity as they triggered too late and came down as soon as our group of four was practically out of its way. While SA does provide animatronics, we feel it could benefit from more. What makes a show is the actors, and the cast here did just that, alleviating the need for more animatronics. We also came across a good amount of props that actors used, such as being found in The Last Resort, and we saw an interesting take on skinned body art inside picture frames.
Screamin' Acres has some tricks up its sleeves that amplify the experience. We came across a fair share of effects that were well done, from a vortex tunnel, electrical zaps, fog, unique walkways, moving floors, and much more. SA also did well in lighting effects to showcase areas or a scene but could add more special lighting in Lock Up from more siren lights or other prison-like effects. It was only for a brief moment, but we did catch a fire effect in the distance that not all haunts incorporate.
Overall, SA has a good variety of special effects and could benefit from more, but what they have is well done. Especially having the haunt Side Effects: Recharged as practically its own effect from start to finish that other haunts do not offer.
---
Scare Factor Score: 8.16
Scare Factor Scores – By Question

Scare Factor Scores – By Attraction

Scare Factor Review:
Each haunt had its own unique identity with targeting fears. The first haunt started strong with an actor attacking us from above that got us good. This attack was found in other areas throughout the night, such as in Lock Up. SA demonstrated a lot of jump scares throughout and loud noises created by the actors to startle guests.
Something Screamin' Acres did well at is creating well-put-together rooms that had our attention drawn to the set to then be attacked by an actor when we least expected it. I had fallen victim to this once as I admired the set designs in The Last Resort on my left, only to be attacked by an actress as soon as I turned to the right. This was not always the case as in multiple attractions; we saw actors of all kinds behind set designs, such as a lady being trapped behind a cage talking more with the audience passing by. The cast also did well in having some harder-to-spot hiding locations that blended into the scene and even lurking around the corner when we least expected it.
The intensity of scares varied inside each haunt at times. Some parts had more dialogue, while others had less. We felt Lock Up should have been more intense from start to finish as many of these inmates did more stares and small talk and did not demonstrate significant intensity. We feel this was a missed opportunity with much more potential to crank it up. Besides the intensity, the actors did a good job of attacking the whole group. More times than not, we saw more scare attempts to the front and middle of the group. However, at times, the cast still targeted the stragglers in our group, ensuring everyone was included, with a few actors who even followed the final group member, most notably from one of the cornfield sections.
Reflecting on our visit, Side Effects: Recharged was the least scary haunt offered on the property. This haunt was more of a unique experience paired with 3D glasses than the other traditional scaring tactics demonstrated within the other haunts on the premises. Inside the attraction, we felt some areas of the sets were more intense compared to others. Most actors in this haunt were visible before being jump-scared, but a few blended in with the scenes, making us uncomfortable and keeping us on our toes. If you have a phobia of clowns, this haunt will amplify it much more!
From visiting haunts for reviews or out of pure enjoyment, SA is the only haunt to date that has scared any of our members when waiting in line for the attractions. This was primarily done in the initial waiting line, where Makayla had received two separate scares from Craw Daddy. There was another time when the Devil creature got me in the checkpoint area before entering Slaughterhaus by using his whip, creating an intense crack. We felt this was worth bringing up as you truly are thrown into the action once you arrive until you depart. Even with some of these queue actors we saw, they somehow still got us, and we have to give credit where credit is due.
When visiting any haunted attraction, we expect a finale to complete each haunt. In the first haunt, we experienced a cattle chute where the machine repeatedly squished us. This finale is unique in that you do not find it at other haunted houses and is outside the box while fitting in perfectly with the haunt's surroundings. When completing the second haunt, we were attacked by a large puppet figure, which is always one of our favorite props to use at any point of a haunt, especially during a finale. These first two haunts did well with having a strong finish, but the last two haunts lacked a finale. When just about exiting the third haunt, there was an attempt at a finale with an actor in a cage paired with a laser swap. When entering this room, the laser swap did not seem high enough for the guests' point of view but rather for the actor occupying this room. The actor was above the laser and did not give any form of a finale to one of the best haunts on the property. The fourth haunt also lacked a finale. This haunt had an actor walk by our group in a large room with little to no interaction and practically did nothing. This actor did not attempt to scare us or use any form of prop to enhance the final room right before we exited the haunt. This was a letdown to see, as SA has two strong finales that we encountered. We feel they would benefit from improving this section and finishing strong in the final haunt. In the last haunt, there is a vortex tunnel closer to the end, amping up the environment, but there are a few more sections before actually completing the haunt. These brief sections in the last haunt were nothing special of a finale after the vortex tunnel and took away from having a grand finale.
---
Entertainment & Value Score: 8.74
E&V Scores – By Question

E&V Scores – By Attraction

E&V Review:
Our team spent a total of 2 hours on the property. During this time, we completed all four main attractions, browsed the gift shop, talked with staff, and even persevered through the Death Trap experience. The times inside each haunt varied for our Team as they can for anyone due to many factors (walking speed, group size, etc.). Salughterhaus took us 5.5 minutes, Lock Up took us 15.5 minutes, The Last Resort took 8.5 minutes, and finally, Side Effects: Recharged took us 4.5 minutes. When looking at only the main four haunted attractions, it took us a total walkthrough time of 34 minutes. The given times are strictly from when we entered and exited the haunted attractions and do not include any separate waiting/holding sections. With an average price of $30, this gives Screamin' Acres a 1.13 minute per dollar rating. If you compare this to other haunts across the state, this is leaning towards the higher end!
During our visit, we experienced Death Trap. Death Trap is an additional sideshow for all the adrenaline junkies out there taking fears to the next level. This sideshow continues the idea of shock therapy with many creative ways to get shocked. During your time inside, you will maneuver obstacles while attempting not to be shocked, but let me tell you, YOU WILL. The shocks were not as intense as we thought before entry, but they were more of an intense numbing, and some chains felt more energized than others. Be aware of where you place your hands, as this attraction is dark with many obstacles that you must push through to complete. If you see the button inside, PRESS it for a more thrilling time inside. Our time inside this shock therapy lasted just about 5 minutes of additional fear. If you are brave enough, this is an additional $7 upcharge to experience, and you can not find it anywhere else in the area.
When visiting the premises, there was little more to do besides the main four haunts and Death Trap. SA does have a small gift shop area after completing the haunts where guests can purchase a variety of souvenirs to reminisce about their visit. They also bring in a food truck for patrons to utilize when on the grounds, a tent with selective seating, a photo-op station, and one standing fire pit. Something we have not seen before is the disinfectant machine to cleanse you with bubbles! This creative idea is a nice touch to entertain folks and does tie in with the storyline online about the attractions. We did speak with the staff, and the goal is to create more of a midway in the future to keep guests around longer with more activities. This is something we are excited to see, and we feel it will truly make this a full night out compared to just hitting the haunts and leaving.
Before arriving, make sure to purchase tickets ONLINE and ahead of time! Tickets frequently get sold out on operating nights, so plan ahead. Ticket prices do vary on the time block selection and day of attendance, with prices higher closer to Halloween. The ticket prices average from $28 to $36 for General Admission. This average is what you would typically find at other haunted attractions. They also offer a General Admission paired with Death Trap that can range from $33 to $41. SA encourages guests to come earlier in the season as they offer deals such as $5 off promo codes through Facebook and Instagram on opening night ($19-$23), as well as a Hero's discount for all active/retired service men and women coming in at $22. This ticket option is always available, as SA puts aside reserved tickets for brave men and women to thank them for their services, but be sure to bring a relevant photo ID. We encourage you to browse the website for even more specials and ticket prices, as they do fluctuate.
Something interesting we do not see from other haunts is that SA only sells Fast Pass upgrades at the box office on-site. SA does this to ensure they do not sell you something unnecessary and only recommend if the initial waiting line is long for that night. If you do purchase a Fast Pass, it will cost an additional $10 per person. For people who prefer to avoid waiting, we almost always recommend purchasing a Fast Pass; however, we recommend not buying one here. The reason is that the environment for the primary waiting line is one of the most enjoyable lines we have ever encountered. Actors are engaging with guests nonstop, a private DJ, lights, fog, and so much more that it does not feel like a line but rather its own additional experience.
If you are like us and itching for haunt season after the normal season ends, follow the various social media platforms to stay updated when the halfway to Halloween event occurs. This event will be around springtime to alleviate the wait for the actual haunted house season. Not all haunts offer special events outside of haunt season, so be sure to swing by. If you have not visited this haunt before, you NEED to add this to your list. It is fairly long and offers unique experiences other haunts do not provide, and it is well worth the trip!
---
View Full Score Sheet
---
Pics We Took From Our Visit:
---
Promo Images:
Click to Enlarge
---
Guest ReviewsGuest Average: 10 out of 10
Cyrene – 10/10 – October 5, 2018This haunt REALLY impressed me. First of all, the place is HUGE and has a lot more than just a …show more house; there are several themes and some of them really mess with your head. The actors are really into what they're doing, the make-up and sets are pro, and you really get your money's worth because it take over an hour to go through.
---
Past Awards
---
2022 Awards
Blink - Claire Hodel (Given by: Team Sinister)
---
---
Past Awards
---
2022 Awards
Blink - Claire Hodel (Given by: Team Sinister)
---