Screamville Haunted Attraction – Full Review
Screamville Haunted Attraction is a Haunted Attraction located in Knoxville, TN.
6825 Tindell Lane, Knoxville, TN 37918View All Details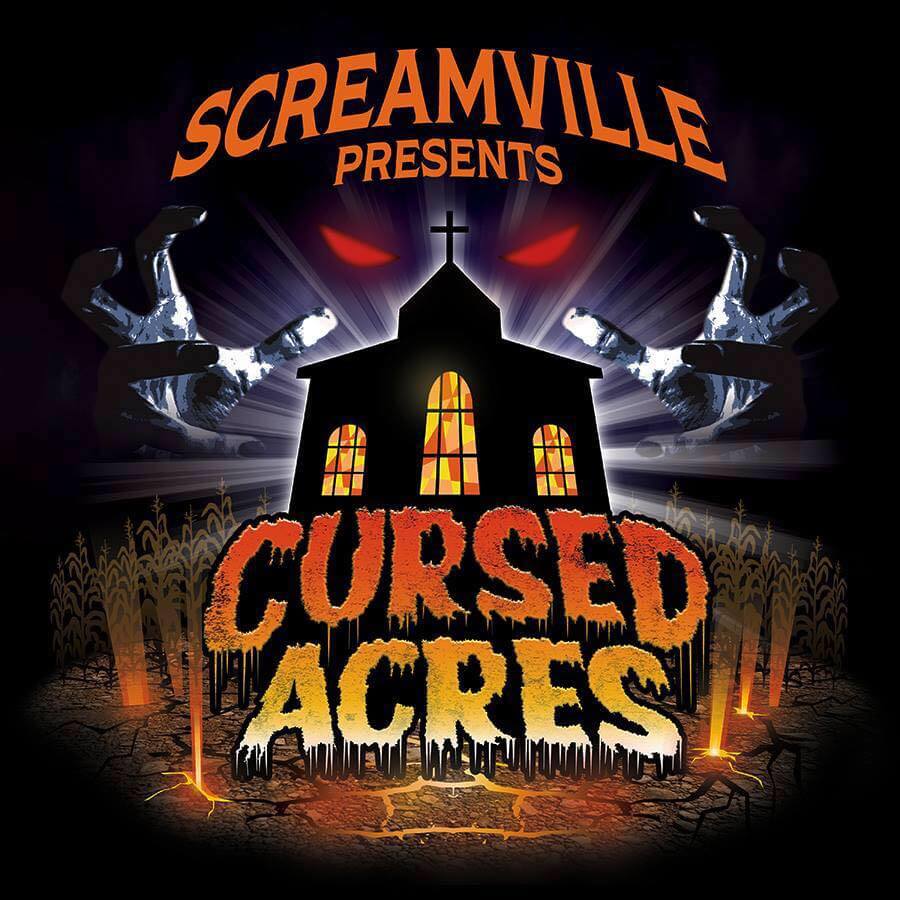 Features:

Free Parking, Restrooms/Porta Potties On-Site, Food/Concessions, Gift Shop/Souvenirs, Optional Games/Midway, Special Events, You will NOT be touched, Original Characters, Celebrity Appearances, Uncovered Outdoor Waiting Line, Indoor/Outdoor Attraction, Family Friendly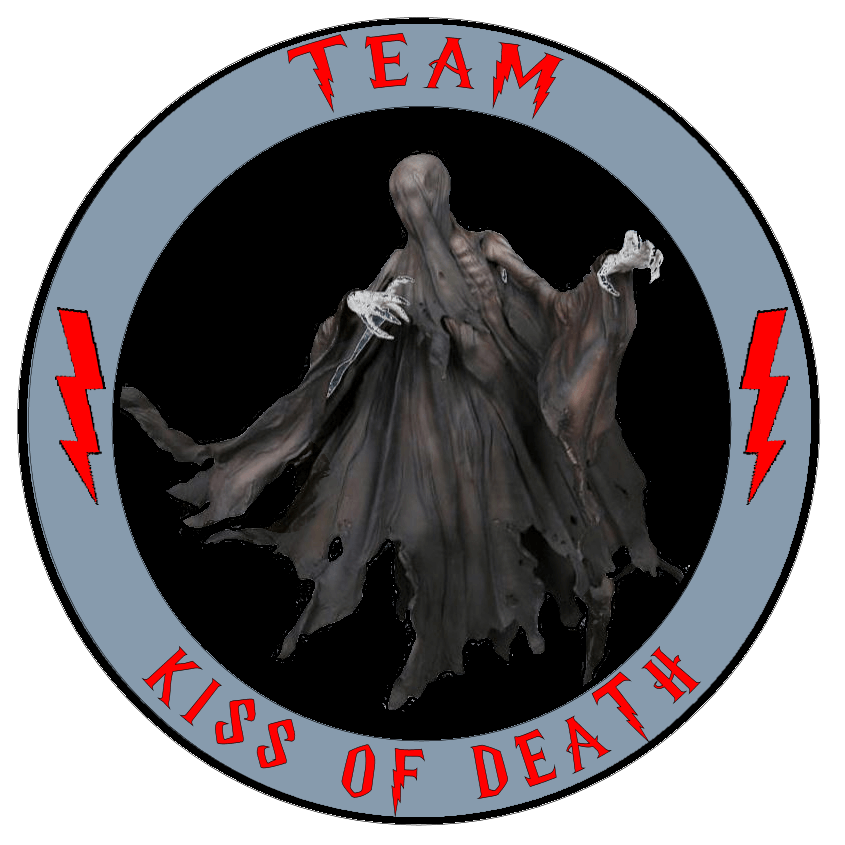 This attraction was reviewed on October 29, 2022 by Team Kiss of Death.
---
About Our Reviews and Rating System
---
Final Score: 8.6
Final Scores – By Category

Final Scores – By Attraction

Summary:
Screamville Haunted Attraction has made some amazing changes this year! They appeared to have added detail and creativity to each scene. We even noticed a lot more blood and gore and if you have a sensitive stomach, be careful when entering Screamville. We really enjoyed the performances of each actor or actress, they were very willing and ready to scare us through the entire haunt.
The legend is that Virgil and Sarah Branson used to live in a small home near the cornfield with their children. Over time, Sarah began hearing strange sounds and seeing ghostly figures in the corn. Virgil came home late one night and couldn't find Sarah or their children. He looked out to the cornfield to find Sarah hunched over on her knees. Once he got closer, he realized she was covered in blood and his children's dead bodies lay near her. She wept and told Virgil, The corn made me do it!
Screamville is now home to a cursed cornfield that contains various creatures and demons alike. Are you brave enough to face the cursed creatures within the haunted cornfield?
---
Cast Score: 8.18
Cast Scores – By Question

Cast Scores – By Attraction

Cast Review:
There were areas in the cornfield that had some dead spaces without any actors, and they would have benefitted from more actors and scares. However, in the areas that had actors, they filled those spaces very well and provided some great scares!
The actors did a great job of convincing us of the specific roles they were supposed to play. We encountered multiple victims who truly looked to need our help, an exorcist victim who really looked possessed, evil children attempting to kill their teacher, and many others!
There were a few actors who used some creative dialogue with us to make the experience more unique. And there were actors who physically got in our way so we had to walk around them. Some of the others didn't interact very much but provided different types of scares.
The behavior amongst the actors was varied and unique to their specific characters. We had characters following behind us, making strange noises, screaming at us, staring at us, or just acting crazy.
---
Costuming Score: 8.25
Costuming Scores – By Question

Costuming Scores – By Attraction

Costuming Review:
Each costume worn by the actors was very detailed and complete. They really seemed to look like they belonged to that particular character and fit each cast member perfectly. There were even actors wearing costumes to make them look like props.
The masks and makeup worn by the actors were very cool. We really loved the makeup on the nun actress we saw in the beginning! There was one actor that we referred to as the "clicker" because he kept making a clicking sound but his mask was awesome!
Each character seemed to fit their respective scenes very well. We came across a nun in a church, a pigman in a kitchen/butcher shop, another nun and possessed girl in a bedroom scene, kids in a schoolhouse, a swamp creature in a swamp, and many others!
The queue actors were especially creepy and realistic. They had their roadkill actor and their scarecrow actor with a head on a staff. He was very entertaining! Each of their costumes were very well-done.
---
Customer Service Score: 9.21
Customer Service Scores – By Question

Customer Service Scores – By Attraction

Customer Service Review:
Screamville is located in the middle of nowhere and if you don't know where you are going, you may get lost. The sign is a little small to indicate the road you are supposed to turn on, and after you turn on that road, you are in a small residential area that takes you directly where you need to go. Once you can see the haunt, it is very easy to navigate. They have parking attendants, signs, and lights everywhere to show where to go.
Everything about Screamville screamed safety first. They have the local police officers on site and metal detectors before entering. They even had security roaming throughout and the parking lot seemed to have enough lighting.
Every staff member seemed to be excited to be there. From the ticket booth attendants to the midway attendants, everyone was very helpful.
Screamville's website is decent but could use some additional information. We were unable to find any information about parking, whether or not this attraction is ADA accessible, and they don't mention any rainout information. Since this attraction is all outdoors, they will most likely close and announce they are closing on social media if the area gets too much rain. We were able to find other important information, such as the operating dates and prices, the fact that they accept cash or card, touching policies, and their storyline.
---
Immersion Score: 9.03
Immersion Scores – By Question

Immersion Scores – By Attraction

Immersion Review:
It was very easy to tell we were at a haunted attraction. They had rock music playing, fog dusting the air, many photo ops, a meet & greet with a special guest appearance, a midway area with optional additionally charged activities, concessions and a gift shop, and scare actors roaming the area. It would be very easy to spend your entire evening at Screamville.
The theme was basically a cursed cornfield, so there are a lot of scenes that could be used. And there were many different scenes used. We saw everything from a satanic ritual being performed to school children killing their teacher or car mechanic shop with a corrupt mechanic.
We felt completely and consistently immersed inside Screamville. Each scene may have been different from the next, but they seemed to use the cornfield to their advantage to create many transition zones. We were always fully alone but could occasionally hear screams from future or past guests which usually just builds anticipation.
The atmosphere after exiting the attraction was amazing. We exited right near the Midway area so we were given the impression that we could stick around and play games or grab a snack or something from the gift shop.
---
Special FX Score: 8
Special FX Scores – By Question

Special FX Scores – By Attraction

Special FX Review:
There were many areas of dead silence which sometimes would help build suspension or anticipation for the next scene, but sometimes it wasn't entertaining at all. The areas that did use sound effects though, were appropriate to their respective scenes. They used creepy toy music in the doll scene, whispering voices in a darkened room, creepy music playing in the satanic ritual area, and others.
Screamville used a lot of disgusting creativity in their haunt. We loved it! Each scene had the appropriate amount of detail and it was easy to tell what each scene was supposed to be. The ones that especially stood out were the old lady's bathroom and the gruesome scene toward the end.
Screamville only used a handful of animatronics but they were all effective and realistic looking. The props used were gruesome and perfect for their particular scenes. The old lady's bathroom had a bloody pregnant woman on the wall, a naked girl in the tub, and a very fat inhuman-looking body prop. The gruesome scene near the end had a flatulent butt prop on the wall, disgusting body parts all over the place, and a girl getting sawed in half.
The use of special effects was slightly limited, but when they were used, they were done well. We came across a swamp scene that had an especially creepy effect on the cornfield. Inside the butcher shop, they made us feel like we walked through a freezer with the use of blue lights and fog. And different lighting was used in areas to create a more creepy vibe.
---
Scare Factor Score: 8.74
Scare Factor Scores – By Question

Scare Factor Scores – By Attraction

Scare Factor Review:
Screamville is very creepy. It's already scary enough being inside a cornfield after dark, but when you add creatures and demons and other weird characters, it makes things even scarier.
Scares were provided to everyone. None of the actors seemed to single one of us out and the scares came from all directions. Each of the animatronics were timed correctly as well.
The timing of each of the scares was unpredictable. The actors would distract us in one direction and scare us in another. The "clicker" actor was especially unpredictable because he seemed to follow us through half the haunt.
Screamville used many different types of scares. They used a lot of jump scares, especially in darkened corners. Distractions were used a lot, such as actors looking like props or steering our attention in one direction while scaring us in another. Phobias were used with life-size porcelain dolls and dark spaces. They used disorientation where we were in a pitch black room that was completely silent, when suddenly a burst of light and sound appeared. They used a lot of blood and gore and victimization as well.
The finale was very intense! We came across a large boar animatronic then two chainsaw actors came from different directions to chase us out of the haunt.
---
Entertainment & Value Score: 9.13
E&V Scores – By Question

E&V Scores – By Attraction

E&V Review:
We felt that Screamville was long enough and had a great time experiencing this attraction again! Every scene kept us on our toes and the actors kept the entertainment flowing. We love Screamville and will definitely be back next year!
The entertainment included with the ticket price, excluding the main attraction, is pretty awesome. We got to see some cool-looking queue actors and decorations. It's always a lot of fun being around a haunted vibe where the excitement is everywhere. We also got to meet the 'Nightmare on Elm Street 4: The Dream Master' author, Blake Best. Screamville also has midway activities and tarot card readings for an extra charge.
The ticket price is appropriate compared to other attractions in the area. The cost of general admission is $25, and we spent a total of 21 minutes inside the haunt for a minutes per dollar rating of 0.84.
---
View Full Score Sheet
---
Pics We Took From Our Visit:
---
Promo Images:
Click to Enlarge
---
Guest ReviewsGuest Average: 8.71 out of 10
riwk – 10/10 – October 6, 2021I peed so did becky
Whitney ford – 10/10 – October 2, 2020Awesome
Becky – 10/10 – October 12, 2019I screamed,I jumped,I peed a little..I didn't know what to expect through out the maze. It was …show more awesome!
---
Past Awards
---
2022 Awards
Best Cornfield Haunt (Given by: Team Kiss of Death)
---
---
Past Awards
---
2022 Awards
Best Cornfield Haunt (Given by: Team Kiss of Death)
---
Join ourspookyadventures!
We visit Halloween haunted attractions year-round! Follow us for haunted house walkthrough videos, behind the scenes footage, and more!