Screamville Haunted Attraction – Full Review
Screamville Haunted Attraction is a Haunted Attraction located in Knoxville, TN.
6825 Tindell Lane, Knoxville, TN 37918View All Details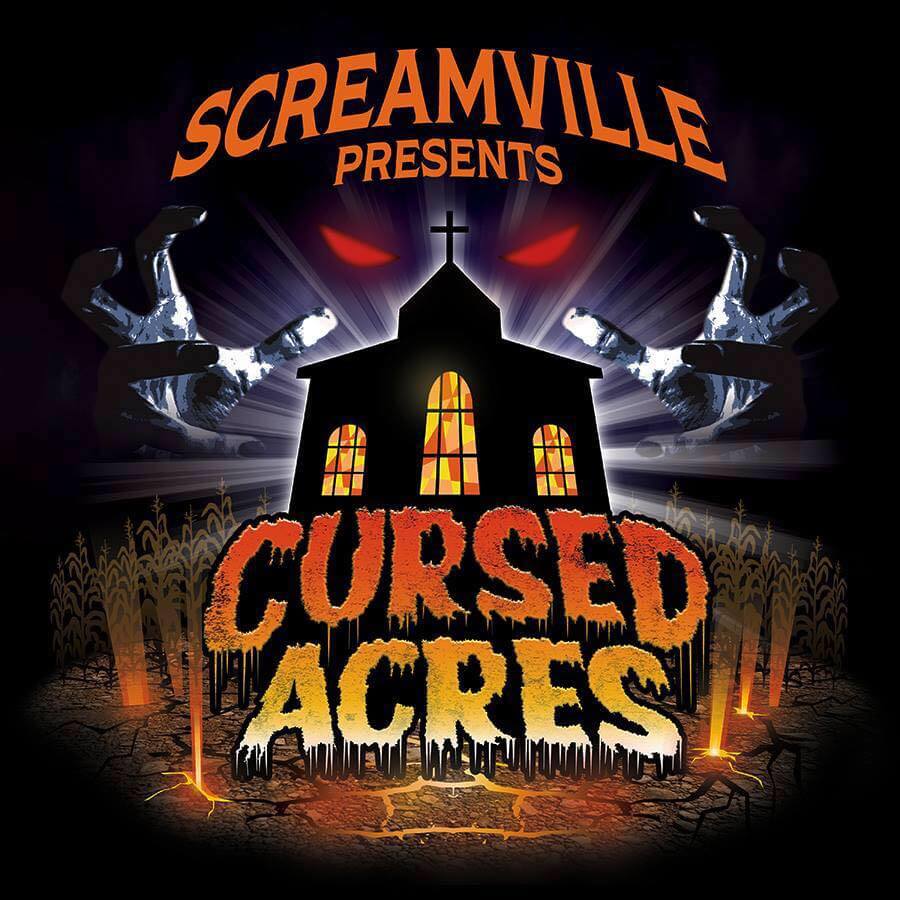 Features:

Free Parking, Restrooms/Porta Potties On-Site, Food/Concessions, Gift Shop/Souvenirs, Optional Games/Midway, Special Events, You will NOT be touched, Original Characters, Celebrity Appearances, Uncovered Outdoor Waiting Line, Indoor/Outdoor Attraction, Family Friendly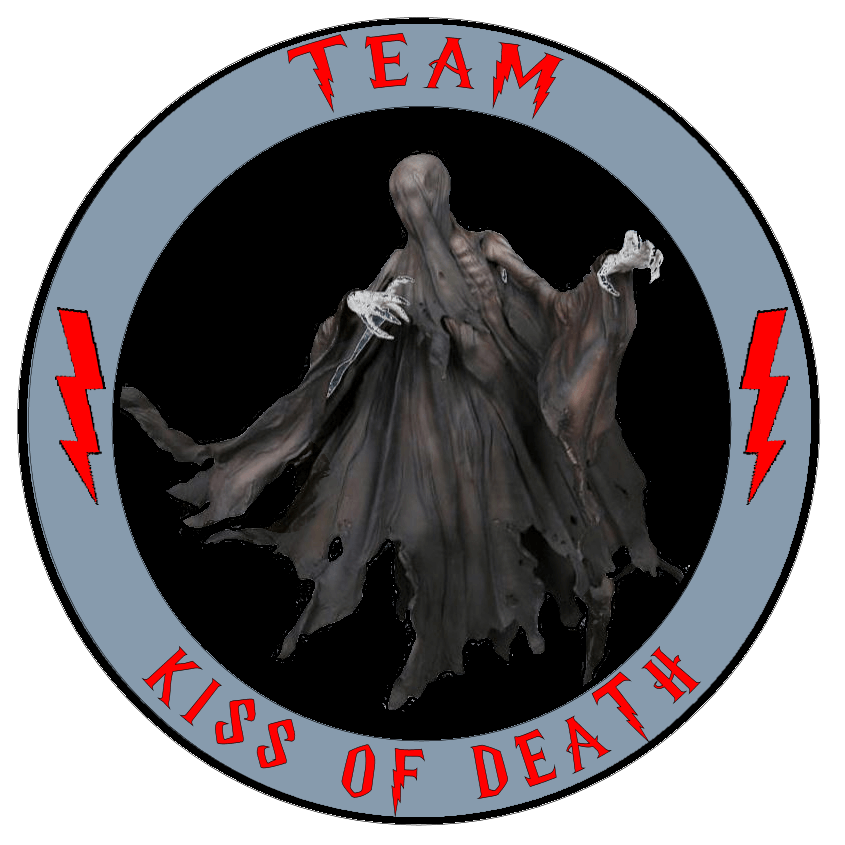 This attraction was reviewed on October 7, 2023 by Team Kiss of Death.
---
About Our Reviews and Rating System
---
Final Score: 8.67
Final Scores – By Category

Final Scores – By Attraction

Summary:
Screamville Haunted Attraction has always been able to keep us entertained, and this year was no different. It appeared as though they added some length to the haunt, as well as some different actors and scenes.
When entering the address into our GPS, it leads us straight to it and is marked with signage of where to turn. Once you turn on that road, you enter a residential area, and there are parking flaggers waiting to direct you where to park. There is signage and security showing you where the entrance and ticket booth is. You are not able to pre-purchase your tickets online, so you will have to stop at the ticket booth. They have a really cool Midway area that is included in the cost of admission, so be sure to partake in those games!
Our team will always recommend this haunt if you're in or around East Tennessee. You are sure to get your scare on in this creepy cornfield!
---
Cast Score: 7.93
Cast Scores – By Question

Cast Scores – By Attraction

Cast Review:
Most areas within the corn were filled well with some amazing actors. Every scene had some terrifying actors that were ready to scare us in the most unexpected ways. During the transition zones, there were some spaces that could have benefitted from more scares because, at times, it felt almost dull. However, each actor displayed a different behavior that provided a positive experience toward their particular character.
Much of the actors did a great job of convincing us of the roles they were supposed to play. There were only one or two that didn't seem to want to be there at all. The ones who did a fantastic job were the children in the schoolhouse, the old man assumed to be Virgil Branson, the butcher, and many others!
Some dialogue was used throughout the haunt, and most of it was unique to the fit the scene the actor was in. We encountered others that would physically block our paths, so we had to go around them. But, other times, the actors would only scare us from different directions, rather than interacting with us.
---
Costuming Score: 8.36
Costuming Scores – By Question

Costuming Scores – By Attraction

Costuming Review:
The costumes designs seemed very unique and different from others we have seen before. Some costumes were so well camouflaged that we didn't see them until they started to move. Other times, we saw costumes that included some very gory details that looked real!
Most actors were wearing masks, and they all seemed to fit the scene they were in in a positive way. Sometimes, it was so dark, it was hard to tell what the mask was, but the story behind the corn is just that it is cursed and full of crazy, deranged creatures and demons. So, we felt that almost any creepy mask or costume can fit this theme.
Every scene was different from the rest and had characters that fit well. There were the children in a schoolhouse with a school bus, black hooded figures doing a satanic ritual, and many others.
There were many queue actors at Screamville Haunted Attraction. They had their usual and iconic RoadKill actor, a creepy clown girl, the Queen of Hell, a Scarecrow, and the green skull man. Our favorite was the green skull man because he really kept the entertainment flowing with the guests.
---
Customer Service Score: 9.83
Customer Service Scores – By Question

Customer Service Scores – By Attraction

Customer Service Review:
Because Screamville is located close to where we live, it's always easy for us to find, but if you're not from around here, it's easy enough to put the address into your GPS, and it will take you directly to it. Everything is perfectly marked with signage and lights, so it's easy to see where things are. The only thing we would like to see is a bit more lighting around the entrance sign because it can be passed by easily if not paying close attention.
For the most part, everything looked and felt safe at Screamville. They have police on site and security at the front gates with metal detectors. The only thing we noticed was that the ground was slightly muddy, but we understand that can't be helped, especially if it just rained and we are at an all outdoor haunt.
Every staff member we spoke with was very helpful and friendly. We even ended up in the wrong queue line, which seems to happen a lot because the layout had changed this year, and the staff member directed us on where to go in a friendly manner.
Screamville has a pretty good-looking website and Facebook page. There is a lot of valuable information that is easily accessible. They have the dates, prices, address, FAQs, and the backstory of the haunt. Check out their website for more information.
---
Immersion Score: 9.03
Immersion Scores – By Question

Immersion Scores – By Attraction

Immersion Review:
The pre-haunt atmosphere is fantastic! They have multiple really scary-looking queue actors roaming around, midway games that are included in the ticket price, concessions, and some spooky music.
The storyline was told to us immediately upon entering the haunt. We entered a house with who we assumed to be Virgil Branson, and he explained to us that the land is cursed and they have only been able to grow corn since they moved there. His wife Sarah is missing, and he asked us to go look for her. The haunt proceeded to meander through the cornfield and show multiple different scenes. All of which made us feel like we were walking through a very small, deserted town.
The cornfield was mostly used to their advantage. We encountered a few dead spaces that didn't benefit the eeriness of the haunt. However, most of the time, there were scary scenes and actors spread throughout to keep the scares flowing.
We exited the haunt right in the Midway area, and the clowns hanging around the games were encouraging us to stay and play. It seemed like most people stuck around afterwards, and they weren't forced to leave immediately. This helped promote the atmosphere of the haunt.
---
Special FX Score: 8.08
Special FX Scores – By Question

Special FX Scores – By Attraction

Special FX Review:
Sometimes, we went through areas of silence, but the times we went through the constructed scenes, there were some creepy sound effects being used. The silent areas seemed to stretch a little too long sometimes, so it didn't quite promote the creepy factor. However, the areas that had sound effects were very frightening.
Each scene had its own distinct designs, whether it was blood and gore or a creepy bedroom scene, they were all designed with some fine details. Some of our favorites were the scene near the end with all the gore and disgusting scenes and the scene with all the dolls. The giant porcelain dolls are very creepy.
Screamville used some very unique props and animatronics we haven't seen before. Each scene had multiple props to create a realistic feel to the area. Our favorite animatronic was the wild boar because it comes out when you least expect it, and it looks and sounds realistic.
There was a decent amount of sensory effects being used in Screamville. They used fog machines with lasers to create a swampy look. There was use of sparks from behind a cage, and they used different types of lighting to add to the creep factor of the scene.
---
Scare Factor Score: 8.73
Scare Factor Scores – By Question

Scare Factor Scores – By Attraction

Scare Factor Review:
Screamville can be very scary at times. Some of the scenes and actors within the haunt are sure to turn your stomach or make you scream. The scares flowed a little more easily this year as opposed to last year. There were still times it was dead quiet, but that would promote the scare factor because you never knew when you would experience the next scare attempt.
Because there were only two of us in our group, it can be difficult to judge whether the scare actors are able to scare a group of up to 6 and scare them equally. However, we did run into the group in front of us and could tell the scare actors did everything they could to scare everyone.
Each scare was timed almost perfectly. We only came across a few where we knew what was coming, but that was only because we caught up with the group in front of us. Overall, the actors did a great job of resetting themselves before we rounded the corner.
There was a decent variety of scares at Screamville Haunted Attraction. There were your typical jump scares, which always seem to get people frightened. They used distractions where they had several black hooded figures, but 2 of them started to move toward us at different times. They used a lot of camoulflage within the corn, which was very easy to do with it being naturally dark. One type of scare they really seemed to enjoy using was blood and gore.
The ending was very intimidating. They had a creepy bloody scene, then a giant boar animatronic, and a surprise ending. I won't ruin it, but it was a good one!
---
Entertainment & Value Score: 9.35
E&V Scores – By Question

E&V Scores – By Attraction

E&V Review:
Overall, we were very happy we decided to go to Screamville Haunted Attraction again this year. It felt longer than last year and turns out it was a bit longer. We were happy with the changes and improvements made within the corn. We understand how difficult it can be to have to rebuild every year, but they always do a great job!
The Midway was changed this year to be included in the ticket price which was a nice surprise. There were a handful of games to help keep you occupied if you aren't ready to get in line yet or if you've just finished the haunt and need a minute to cool off from being terrified.
We were in the haunt for 23 minutes and the cost of general admission is $25 for a Minutes per Dollar (MPD) rating of 0.92. This is on the higher end compared to most haunts we have been to so they are doing well for the amount of time spent in the haunt. We are excited to come back next year to see what they come up with!
---
View Full Score Sheet
---
Pics We Took From Our Visit:
---
Promo Images:
Click to Enlarge
---
Guest ReviewsGuest Average: 8.71 out of 10
riwk – 10/10 – October 6, 2021I peed so did becky
Whitney ford – 10/10 – October 2, 2020Awesome
Becky – 10/10 – October 12, 2019I screamed,I jumped,I peed a little..I didn't know what to expect through out the maze. It was …show more awesome!
---
Past Awards
---
2022 Awards
Best Cornfield Haunt (Given by: Team Kiss of Death)
---
---
Past Awards
---
2022 Awards
Best Cornfield Haunt (Given by: Team Kiss of Death)
---
Join ourspookyadventures!
We visit Halloween haunted attractions year-round! Follow us for haunted house walkthrough videos, behind the scenes footage, and more!