Shadows of Fear – Full Review
Shadows of Fear is a Haunted Attraction located in Pleasant Grove, UT.
618 North County Blvd, Pleasant Grove, UT 84062View All Details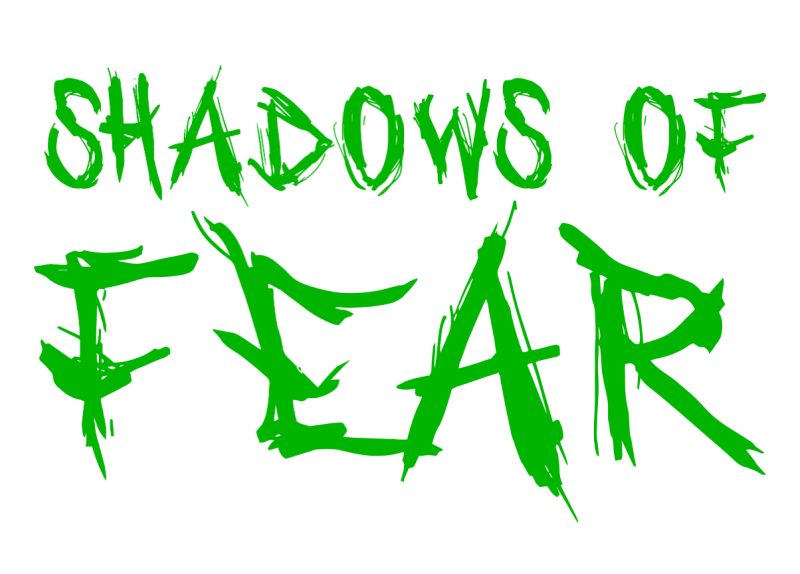 Features:

Free Parking, Handicap Accessible, Gift Shop/Souvenirs, You will NOT be touched, All-Outdoor Attraction, Family Friendly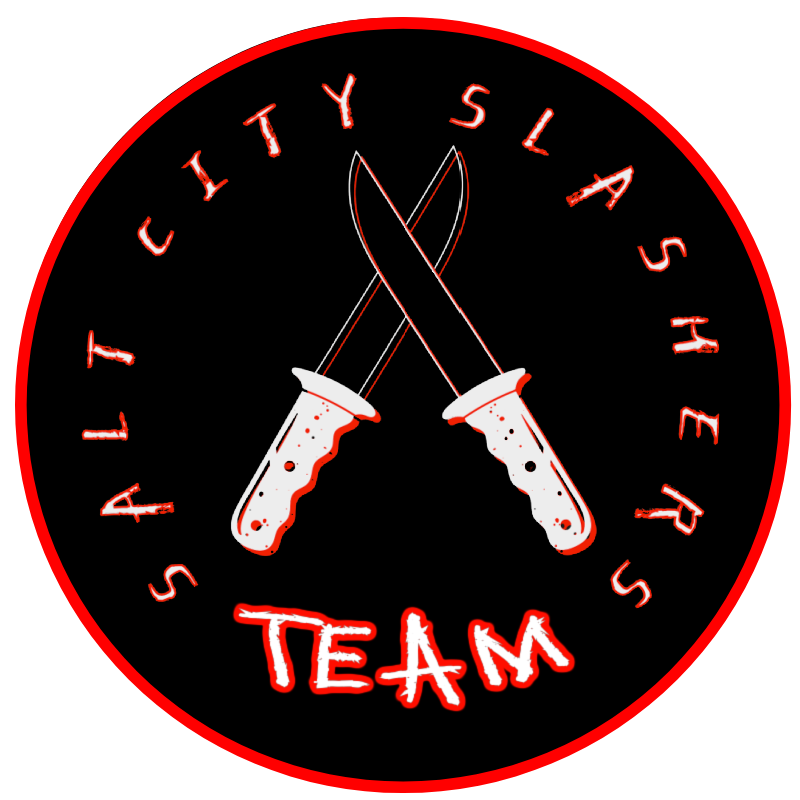 This attraction was reviewed on October 7, 2022 by Team Salt City Slashers.
---
About Our Reviews and Rating System
---
Final Score: 7.82
Final Scores – By Category

Final Scores – By Attraction

Summary:
Shadows of Fear is a haunted trail/maze in Pleasant Grove, Utah. In 2019, they started at a different location not far from where they stand now, and had 1100 square feet to work with. In just three short three years, they have moved to a new space and now boast of a 5-acre property complete with corn mazes, swamps, and a junkyard with full-size cars.
Built by lovers of the haunt world, the Shadows of Fear demonstrates perfectly what hard work and commitment to something you love can accomplish. Those working at creating this haunt are lifers in this industry with decades of experience.
Take a trip with us. From hospital to graveyard and scream to scream. Let's visit the Shadows of Fear together.
---
Cast Score: 8.6
Cast Scores – By Question

Cast Scores – By Attraction

Cast Review:
Before you even make your way from the parking lot to the ticket counter, you can already see and hear the cast of Shadows entertaining those who have already purchased tickets and are waiting for their turn to enter the maze. They feature a wide age range with their actors that is not seen at many haunts. Be sure to be looking down so as to not run over the younger ones, but be warned they may just turn out to be some of the scariest. The verbal and nonverbal characters have been through hours of training with casting director Heather to give truly outstanding performances throughout.
There is a silent woman you may encounter around any one of the forestry corners that may not say much on her special day but certainly sends chills down the spine. Be cautious when taking directions from some of the louder actors, and they may be leading you astray as you move from maze to maze within this outdoor haunt.
You may see a familiar figure in a hockey mask and brandishing a machete more than once in a night. This was certainly our experience as Jason crossed our paths multiple times. Each time was scarier and more well-timed than the last. Unless, of course… There is more than one.
On a more personal note, the one actor that truly got me was the Ring girl. The sharp movements and contortions of the body that this actor is capable of is terrifying and absolutely sells the part of Samara completely. I may have cried real tears during this section.
---
Costuming Score: 7.28
Costuming Scores – By Question

Costuming Scores – By Attraction

Costuming Review:
The costume department puts together each costume with love and attention to detail. You may encounter similar characters, like scarecrows for instance, but they will not be wearing the same clothing. Each one is unique to the actor within it. The makeup/masks are well applied and effective in helping portray certain characters.
There was a variety of costumes throughout each of the different scenes. A butcher so bloody he matched his meat and clowns so colorful it might overwhelm the eye at first. There was a man in the junkyard who was unmistakably the owner based on the layer upon layer of grease stains he carried with him on his clothes. The silent woman we spoke of is in a beautiful long white dress with a long train flowing behind her. Other than the blood allllll over it from what appears to be an abdominal wound it really is stunning.
---
Customer Service Score: 8.45
Customer Service Scores – By Question

Customer Service Scores – By Attraction

Customer Service Review:
The location is very easy to find due to the giant semi with Shadows of Fear on the side but the driveway can be a bit elusive for first-timers. Never fear it is a simple turn around and you can try again. The small ticket booth is located right next to the semi-trailer and is staffed with very helpful people. The night we went they had the tiniest assistant with them on a shelf, maybe you will be lucky enough to meet her. As you make your way through the line to wait for your turn there are plenty of actors to keep you company and direct you to where you need to go next.
One thing that we would like to specifically point out is that this haunted trail/maze is standard-sized wheelchair accessible. Before any new part of the haunt is made official or any adjustments are made to the placement of props or pathways, they ensure that a wheelchair can fit completely through the new area. At this time electric wheelchairs are not permitted as they are too large to fit through. Another fun fact is that if you need a wheelchair/or assistance pushing a wheelchair they not only have an extra one on location, they will also send a staff member through the haunt with your group to help.
---
Immersion Score: 8.2
Immersion Scores – By Question

Immersion Scores – By Attraction

Immersion Review:
Once you lift up the first tarp and enter, you are immersed in the world within. Starting out in a hospital, you are greeted by patients who either do not want to be there or do not want YOU to be there. Either way, prepare to jump and scream your way through to the following section. There are walls of pallets stacked high into the night sky as you make your way through this hand-built maze and into the morgue. While the misdirection given by some of the actors is intentional, it is well-timed throughout the haunt to ensure you are getting the most out of this twisted maze. If you feel you are slow in step do not worry as the actors will help you along a bit quicker by following behind. The circus is very interactive where depending on what selection comes up on the make-believe spinner, your path can change.
The air is full of authentic campfire smell, which you can see burning on your way in from the parking lot, as you make your way through a junkyard full of scraps and tires and even full-sized vehicles. At one point, you are winding your way over a moss-covered wooden bridge that looks like something out of a fairy tale. (Fun fact: This bridge is original to the property as it once housed a different haunted attraction that closed many, many years prior to the opening of Shadows of Fear)
Flickering electric candles and windchimes guide your way through until you have no choice but to walk toward the sounds and smell of… you guessed it… a chainsaw. Prepare yourself for a truly fearful ending as you come out of the shadows and into the beginning of the attraction once again.
---
Special FX Score: 7.3
Special FX Scores – By Question

Special FX Scores – By Attraction

Special FX Review:
The sets of this place are one of a kind. They are clearly made by hand and with love for each and every detail. From the morgue to the pirate ship, each prop is meticulously placed for the best effect possible from the willing participants who walk through. They built a corn maze and a graveyard within the walls surrounding this outdoor maze.
Because the Shadows of Fear offers different levels of scares, the props and scenery are scary and effective all while being mostly gore-free. This is a great choice for places that want guests of all ages to feel comfortable going through the haunt. There are a few stray body parts in the graveyard that contain some blood but other than that, they do a terrific job of scaring you without it being too bloody for the younger viewers.
---
Scare Factor Score: 7.83
Scare Factor Scores – By Question

Scare Factor Scores – By Attraction

Scare Factor Review:
We finished this trail completely out of breath. I don't know if it was more from the quickened pace in which we walked in order to keep a safe distance between us and whatever was chasing us or if it was from all the screaming. Do remember to keep the swearing to an absolute minimum or none at all while screaming as there are young actors and young guests all around you.
Now depending on what your fear is there is a jumpscare for everyone in your group. From classic characters to pop culture references, this place covers all the genres of horror. If you go on a regular night you are sure to get scared all along the trail and hope you survive to the end.
---
Entertainment & Value Score: 7
E&V Scores – By Question

E&V Scores – By Attraction

E&V Review:
For a mere $25 dollars you can experience the beginning show and the intense scare pass through the maze. This is a killer deal for all of the adventure packed into the roadside scare.
They also offer a No Spook Tuesdays where you can walk through without any actors or anything scary for only $5. They have simple and inexpensive merch that can be purchased directly at the ticket counter. With a full walkthrough timing out at 26 minutes, you can definitely fit this place in on any night of the week (they are open all days in October, excluding Sundays). Wear a jacket, and don't forget to look up as you walk through this one-of-a-kind haunted trail. Good luck!
---
View Full Score Sheet
---
---
Have you visited this attraction?
Join ourspookyadventures!
We visit Halloween haunted attractions year-round! Follow us for haunted house walkthrough videos, behind the scenes footage, and more!