Shadows of Fear – Full Review
Shadows of Fear is a Haunted Attraction located in Pleasant Grove, UT.
618 North County Blvd, Pleasant Grove, UT 84062View All Details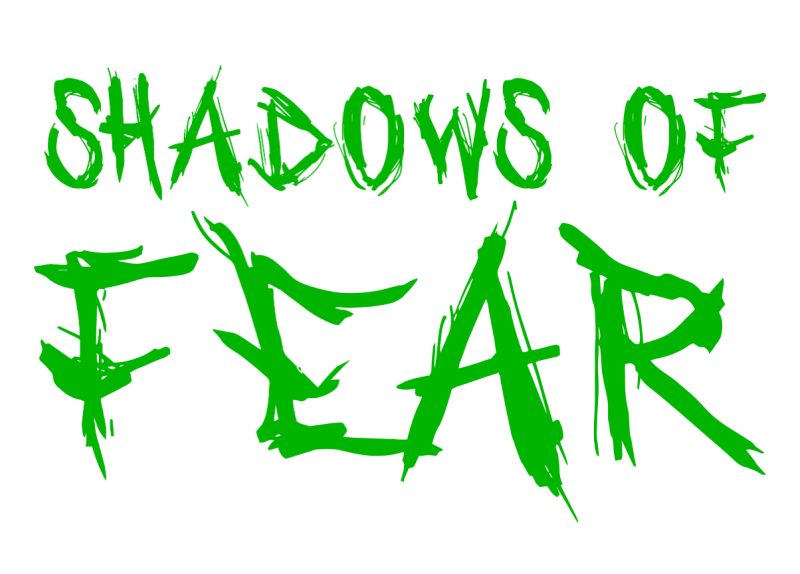 Features:

Free Parking, Handicap Accessible, Gift Shop/Souvenirs, You will NOT be touched, All-Outdoor Attraction, Family Friendly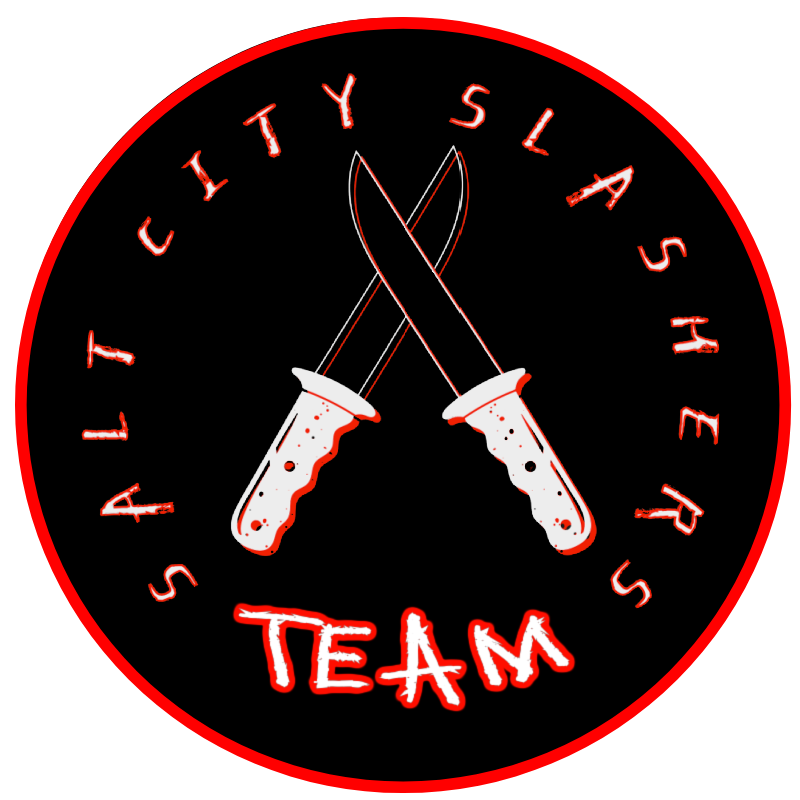 This attraction was reviewed on October 13, 2023 by Team Salt City Slashers.
---
About Our Reviews and Rating System
---
Final Score: 7.87
Final Scores – By Category

Final Scores – By Attraction

Summary:
One of the newest haunts in our horror-filled valley of creepy and kooky Utah county, Shadows of Fear shows promising growth this year to be a prevalent haunt among scare-seeking enthusiasts. Now in their fourth year, the progress we witnessed from the prior year is stunning. Priding themselves on being life-long career scare professionals, this haunt is an absolute fine quality haunt. This team of dedicated fear hunters has truly leveled up above what you would think a smaller haunt would be. Fully stocked with outdoor twists and turns, if your greatest fear is being broken down and lost in a remote roadside forest, this is not the haunt for you… or it could be literally the BEST. Let's give you the skinny on why this year is the best yet.
---
Cast Score: 8.25
Cast Scores – By Question

Cast Scores – By Attraction

Cast Review:
Greeted by a variety of crew, they tactfully lure you in from the start. With some friendly smiles, sincerely wanting to say hi, creepers silently staring into your soul's darkest secrets, and weapon-wielding maniacs wanting your "pretty little head," you'll eerily feel that being hunted and welcomed can come together harmoniously. Starting out strong with a strangely bubbly clown with a chainsaw right after the ticket booth, the anticipation was killing us. The familiar faces were there but with new quirks and scenes. The age range of the cast is truly fantastic and something not often seen in most major haunts – yet another example of the promising future this place holds.
You'll receive an anatomy lesson from a mad scientist – did you know the cephalic vein is what's used for most laboratory tests and is one of two major veins in your arm? Neither did we. Be warned, the giggly little character shouting misleading directions over the walls in the maze is probably hiding around the corner. Though the ending was with a classic chainsaw creeping out of the shadows (always a good scream), we were blown away by the variety of acting they touched base on. We witnessed a whole new brand style brought to the haunted house scene. We won't spoil it, but this theatrical method of acting, coupled with the perspective they captured, blew our socks off.
---
Costuming Score: 7.65
Costuming Scores – By Question

Costuming Scores – By Attraction

Costuming Review:
The costuming of this particular haunt is concise to the age range they provide scares to. There wasn't much gore and blood, but what they touched base on was just as effective. Keeping it PG for the little ones, many actors were extremely clear on what character they strived to be. The rags on their backs were on point, the dolls' painted porcelain faces were terrifying, and the clown's vibrant colors were captivating.
Every actor encompassed their scene, starting with their stitches. Even the typical masks of well-known horror icons and the flow of the lost bride's dress were spot-on for fright. The love for their art poured out perfectly in every last detail. Seemingly without effort, the life brought to the realm of each scene shined brightly because of the way their makeup and costumes were orchestrated.
---
Customer Service Score: 8.83
Customer Service Scores – By Question

Customer Service Scores – By Attraction

Customer Service Review:
Located not far from a major freeway, this place is not hard to spot, with the spotlight shining on the side of a semi with its logo. The smoke from the campfire leads you to the intro, where they have little scenes acted out with statues and props to bring you into the haunted house frame of mind. Their ticketing booth is located right at the front of their parking lot, with warm welcomes and merch available for purchase. You'll find a spook on stilts shyly lurking around the shadows and appearing precisely when your guard is let down. Soft footsteps integrated with a couple of small squeaks of a kazoo will let you know he's there. Did you know a kazoo can be terrifying? Neither did I.
This family-rooted spot not only gives you shivers and spooks but really makes you feel a part of their family. So, so much passion vibrates from their employees that it becomes infectious. We don't think we ever felt so personally connected to the group and a part of a freaky, fun fam-bam. A favorite of the locals and kiddos, it's delightfully refreshing not to see such a "turn and burn" haunt. It's not just about the money here; it's about the experience and feelings of being personally connected to the happy little horror family they encompass.
---
Immersion Score: 7.75
Immersion Scores – By Question

Immersion Scores – By Attraction

Immersion Review:
Right from the first step you take out of your car, you're filled with the vibe of being lost in a remote place that is seemingly untouched by standard society. The smoky air and creaky wooden bridge give you the sense of a bonfire backwoods horror flick. The dim lighting as you're led into the haunt is the cherry on top. This is where the magic begins.
Even without an overall theme, the show carried on. The actors burned brightly in this night sky – fully utilizing every corner, bush, dark tent, and strategic mirror placement for a good stun. There may or may not have been a point where our reflection got a good shriek(we will neither confirm nor deny this). We were locked in and held captive whether we liked it or not.
---
Special FX Score: 7.4
Special FX Scores – By Question

Special FX Scores – By Attraction

Special FX Review:
Wandering through a trail carved specifically to the environment, the flow kept going strong. I especially loved the added effect of the starry night sky without interference from the city. No cars, no city noises, no nothing except what/who was hunting us throughout the night. The care and attention to utilizing the scenic variety shined as brightly as Jason's machete in the moonlight. All these little details made for a beautiful ebb and flow. The stage is set. From the smell of the campfire upon entering to the smell of gasoline upon exiting, the natural environment around you had all senses active. Picking actors over animatronics makes this low-tech haunt truly one of a kind.
---
Scare Factor Score: 7.63
Scare Factor Scores – By Question

Scare Factor Scores – By Attraction

Scare Factor Review:
Shouts, screams, and nervous laughter galore. Even though the quality of props is not as extensive as larger haunted houses, the actors made sure that you couldn't trust any corner or lull between scenes. The variety of screams surpassed anything we've seen so far this year. Touching base on all sorts of jumps and ways to make anyone feel uneasy, the cast went well beyond what a typical haunted house provides.
The conversations with the actors were so intimate and raw we never knew which direction we were being led. We were in the 'film' and watching the 'film' at the same time. If you're unsure of what we mean by this, you'll just have to find out.
---
Entertainment & Value Score: 7.75
E&V Scores – By Question

E&V Scores – By Attraction

E&V Review:
Even with the growth and wonderful progression from last year to now, the admission prices remained the same and easy on the wallet, with only $25.00 for a GA ticket. If you're an early bird with kiddos who have bedtimes, we would suggest getting there about half an hour prior to opening to secure a killer spot in line because they do not reserve time slots.
The playfulness of the pre-haunt cast will make you feel like no time has passed. They take great care in providing adequate time adjustments for groups to remain separate and immersed in their own company without interference from others.
---
View Full Score Sheet
---
Pics We Took From Our Visit:
---
---
Have you visited this attraction?
Join ourspookyadventures!
We visit Halloween haunted attractions year-round! Follow us for haunted house walkthrough videos, behind the scenes footage, and more!