Shattered Nightmares – Full Review
Shattered Nightmares is a Haunted Attraction located in Terre Haute, IN.
1609 Lafayette Avenue, Terre Haute, IN 47804View All Details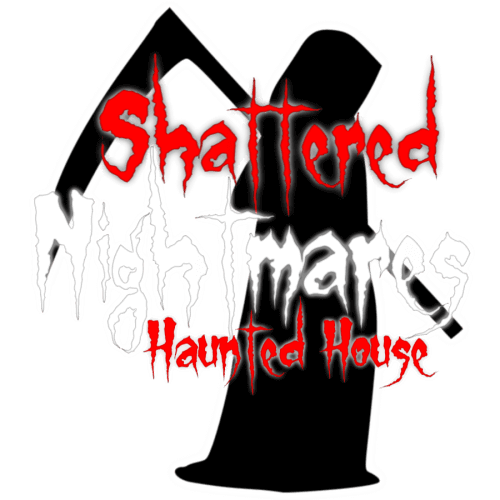 Features:

Free Parking, Restrooms/Porta Potties On-Site, You will NOT be touched, Original Characters, Uncovered Outdoor Waiting Line, Indoor/Outdoor Waiting Line, All-Indoor Attraction

Most Recent Video from The Scare Factor:
(Scroll for Scores and Written Review)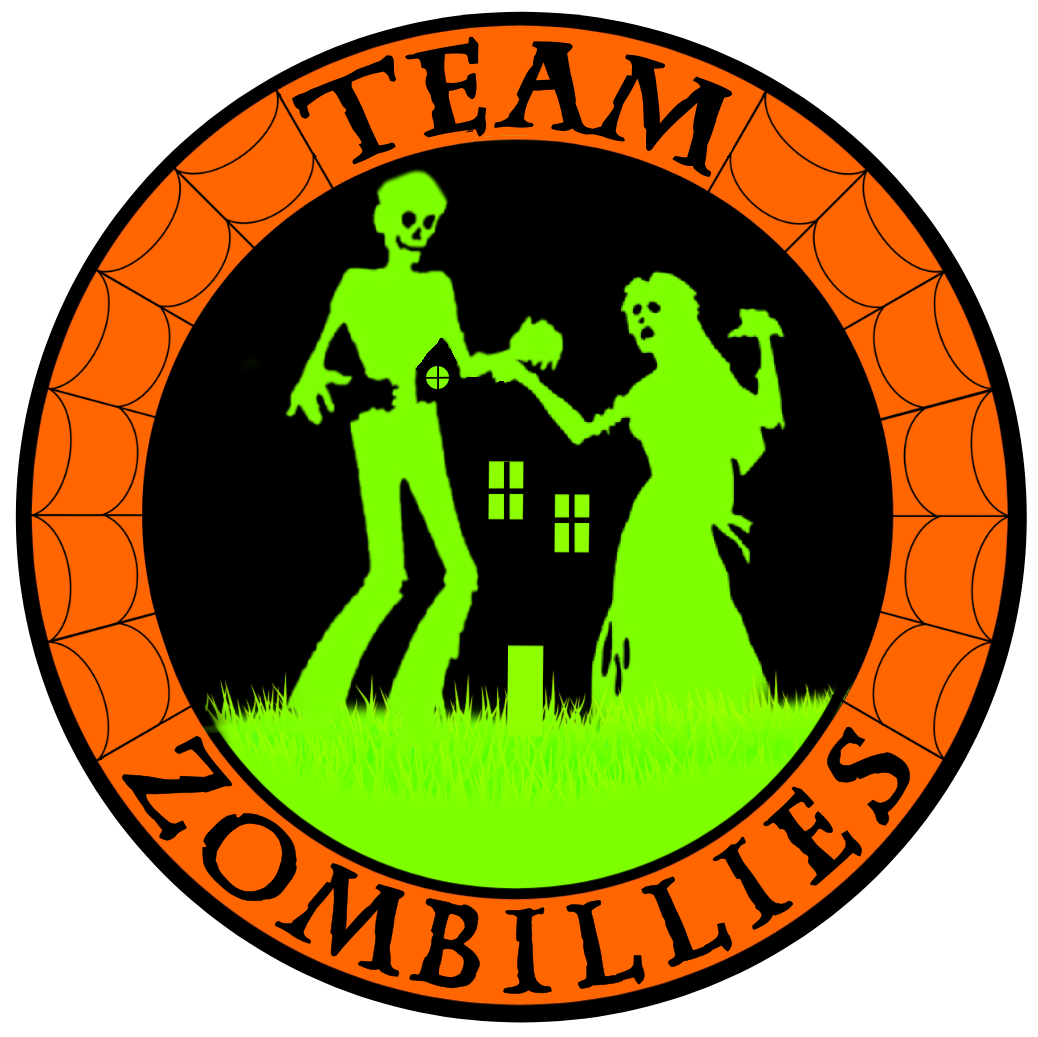 This attraction was reviewed on October 28, 2023 by Team Zombillies.
---
About Our Reviews and Rating System
---
Final Score: 8.3
Final Scores – By Category

Final Scores – By Attraction

Summary:
In the distance, a shadowy structure materialized, veiled in the haunting radiance of emerald lights. Concealed within was the very embodiment of our most haunting nightmares. We had arrived at Shattered Nightmares Haunted House.
Nestled in the heart of Terre Haute, Shattered Nightmares has etched its name in the Indiana haunt scene by weaving classic terrors with a unique twist. Their secret weapon? A guide who meticulously orchestrates each group's positioning, ensuring an even distribution throughout the experience. But just when you believe they're here to aid you, your trust may be SHATTERED with every unexpected twist!
Every year, the creators of Shattered Nightmares haunted house work hard to bring new scares to their patrons. Since our last review visit in 2019, a lot has changed inside; we nearly didn't recognize the place!
---
Cast Score: 8.2
Cast Scores – By Question

Cast Scores – By Attraction

Cast Review:
There were a lot of cast members awaiting us in our darkest dreams. First, we'd like to mention that our tour guide, Annie, was helpful (albeit deceitful) in making the scenes come to life. We learned early on that we couldn't entirely trust her, but she ensured we got some good scares by interacting with the scenes.
Many of the characters were convincing, climbing on the scenery around them, getting as close as possible, and verbally interacting with us. However, there were a few repetitive screamers that didn't seem to be as believable as the others, particularly in the swamp. Other characters moaned, lurked creepily, or gave us sinister stares.
The pig-faced cannibal relentlessly tormented us. They wanted us to gouge our eyes out to feed them to each other. They even offered to dip one of us in BBQ sauce in hopes we would agree to their behavior while pulling out enough spoons for all of us from their bib overalls! Another attacker came at us energetically with a power tool in hand! We also ran into a few of these aggressors more than once as they worked their surroundings. There was also a lady who crawled from beneath a bed when we thought no one was in the room; now THAT was creepy!
The rowdiest crew were the clowns. Although we will highlight their antics more in the Scare Factor category below, we'd like to say that these colorful jesters should not be taken lightly! Their surroundings may appear all jolly and bright at first, but we can assure you the only bright thing in there will be your blood as it flings across the room! Don't let these tricksters get near you; they've got trophies from past victims who did!
---
Costuming Score: 8.21
Costuming Scores – By Question

Costuming Scores – By Attraction

Costuming Review:
The monsters and madmen at Shattered Nightmares were dressed appropriately to match their scenes. They utilized a mixture of makeup and masks, with a more realistic approach and emphasis on the latter.
Before we entered, we saw one clown interacting with guests wearing a well-fitted mask and jumpsuit and another with bloody scrubs and a very bloody and wounded face that gave us an idea of what to expect inside.
Inside, our tour guide was wearing a bloody lab coat that helped her fit into most scenes. She had gashes across her face, and she later told us how she got them! We also noticed some broken face makeup similar to a baby doll in the doll room.
Many realistic and well-fitting masks were noticed, but a few could still use basic black or other colors beneath them to hide exposed skin, especially around eye holes. The kitchen killer was wearing a hand on their bloody face, and others had masks that appeared flesh-like and blood-covered.
The character with the clicky gloves and medical-looking mask had a complete costume; their mask was very unique. In the swamp, we noticed lots of pieces hanging down off the characters and face masks that helped them blend in with their surroundings at times. One of them had on what appeared to be some sort of a straight jacket, so we're sure they'd just escaped!
The pig-faced killer particularly looked the part, complete with a hairy pig mask with recently gouged-out eyes and spoons that they tried to hand us. The killer with the reciprocating saw had a sinister look, complete with a lot of blood on his clothing and apron and a deviously makeup'd face with colored contacts.
The clowns all had vibrant jumpsuits with plausible masks. They weren't cheerful-looking clowns; they were scary-looking – you know, the ones with "free candy" in their vans. As a group, they all looked different from one another, but the one with the teeth in the eye openings was the most disturbing!
---
Customer Service Score: 9.27
Customer Service Scores – By Question

Customer Service Scores – By Attraction

Customer Service Review:
Our Google Maps app was quickly able to find Shattered Nightmares. As soon as we saw the green-illuminated building, we knew we were at the right place. They also have a large pole sign in the parking lot, further confirming we'd arrived at our destination. Free parking was available directly next to the building in a large grassy area. It is self-serve, so be mindful of where you park.
Portable restrooms were near the waiting line for customer convenience. The ticket booth was marked with some haunty decor on the left-hand side of the building, so be sure to go inside here to get your tickets. As of this writing, parts of the waiting line are both indoors and outdoors, but the owner informed us that they have plans to build an awning for the outdoor waiting area in the future, which will be super nice!
We did see security on-site that was outside, keeping an eye on everyone. All the staff we interacted with were friendly and knowledgeable about the attraction. They were also welcoming and seemed genuinely happy to be there! We love it when haunts are like this, as it seems to flow through the inside [to the actors], too!
Inside, the flooring was smooth and easy to traverse. Although we had a guide to follow most of our way through, navigating the haunt was easy. If there was anything we needed to be mindful of, she made us aware of it. There are some dimly-lit steps to navigate inside and a few places where you may need to duck.
Before we arrived, we quickly found their pricing, address, and dates and times on their website. There were also some photos to flip through as well. We suggest adding a full FAQ page in the future for those who may have questions. They are also active on social media.
---
Immersion Score: 7.65
Immersion Scores – By Question

Immersion Scores – By Attraction

Immersion Review:
Shattered Nightmares maintained its iconic green exterior lights, a constant beacon of the grim happenings within. Despite an unassuming facade, a misty cemetery flanked the queue, with wandering actors occasionally blending in with the eager crowd.
Once inside, the overall vibe changed into a much creepier atmosphere that loomed with the forthcoming horrors. A utility pole suddenly popped, giving us a nice pre-scare before entering! A CGI screen, creepy dolls, a boarded-up door, dim lighting, banners, and several lighted jack-o-lanterns helped keep the haunting feelings going while we waited.
While it didn't seem that the haunt utilized an overarching storyline, we did find a variety of nightmares and spooky encounters inside. For certain areas, our guide did allude to what was going on inside them or to short storylines, when appropriate, which increased our immersion.
Transition areas flowed nicely, as we found ourselves in tighter spaces between many of the more significant scenes. The haunt's layout (combined with having the guide) ensured seamless progression and remarkable isolation from other groups. However, these luxuries could become tricky to balance with line wait times if the haunt continues to grow busier and busier. As we made our way through, other than the odd quietness in some areas allowing sound to bleed from neighboring scenes, we didn't notice much that took us out of the immersion. There were a few transition areas that seemed similar in appearance, but overall, we felt like we were trapped within their world!
At the exit, the haunt spit us out around back. Aside from walking past the cemetery display near the queue, there wasn't any gift shop or other themed areas or activities to entice us to stay longer. If you're hungry before you leave, don't forget about the concession stand back out front!
---
Special FX Score: 8.5
Special FX Scores – By Question

Special FX Scores – By Attraction

Special FX Review:
Shattered Nightmares has an old-school vibe mixed with high-tech animatronics for some added "wow" factor. All the animatronics we encountered on our journey made loud sounds when triggered, and many had bright strobes that packed a punch. When heard, the soundtrack of the haunt was a mix of creepy piano or organ music, spooky ambient melodies (Midnight Syndicate), or circus-like tunes in the clown section.
Many of the proper scenes we walked through were well-detailed and had either a dark liquid or blood dripping down the walls. We saw multiple antique portraits and furniture in the spooky houses we had to journey through. We were enveloped in a fluorescent circus nightmare that included terrifying pictures of jokesters, a body spinning above us with its intestines dangling down (poor guy), and a couple of scary prankster animatronics. The coffin hallway contained an old-school scare featuring our ankles being ravaged by some sort of rodents. Props were placed around the scenes, as well as above our heads, as we marveled at the skeletons holding candles when we looked up leading to the casket corridor.
The animatronics were very realistic, and we couldn't help but shudder from the one clown that was bashing its bloody head repeatedly off of a plexiglass window. Grandma did not seem to approve of us joining for dinner by flying out at us in attack mode, and a possessed animatronic flew above our heads frantically. The Crocosaurus in the swamp scene about swept us off our feet! We sometimes could see the animatronics as we were entering the rooms, but the guide did a great job steering our attention to lessen their predictability. Another prop in the kitchen scene that included some disgusting scents was that of a fetus moving ever so slightly on a dinner plate. How creepy!
The lighting throughout the attraction was created mainly by artificial flickering candle lights, and a few rooms even had chandeliers giving off illumination. Black lights were used well in the intergalactic vortex and caused the neon paintings in the clown scene to spring to life. The swamp incorporated a green laser light with fog to make our passage – trying to sneak past a giant beast – unnerving!
---
Scare Factor Score: 8.19
Scare Factor Scores – By Question

Scare Factor Scores – By Attraction

Scare Factor Review:
Shattered Nightmares gave us a frightful journey! Right off the bat, they learned of the "newbie" in our group, targeting her repeatedly, even whispering her name from neighboring scenes! Having a tour guide in place who led us into the rooms and areas at the correct pace helped in spreading the scares evenly amongst our group.
We were startled, disgusted, and constantly wondered what would happen next. A series of common phobias were thrown at us, including dark areas, dolls, death, entrapment, being buried, claustrophobic hallways, and clowns. Sometimes, the doors were secret passages, so the immediate exit wasn't always apparent. There were also several effective distractions that our guide perfectly set us up for!
One character waved a shock stick at us, while others had various weapons. We were suddenly charged with a reciprocating saw, resulting in quite the fright! In the swamp, we were targeted from multiple angles simultaneously, and these characters were climbing up on things and getting super close to us. There's also something rather large hiding within those murky waters!
The scares seamlessly blended with their surroundings. An actor's surprise emergence from a seemingly innocuous painted window left us in awe, proving that terror could lurk anywhere we least expected it. However, some of the best scares were those dished out by the clowns! Not only did they look intimidating, but they had loud horns, used threatening dialogue, and they were fast! A few were also skilled at remaining 100% motionless, making us question whether they were props. They were, by far, some of the best circus performers we've seen this season! They even chased us out of the exit!
---
Entertainment & Value Score: 8.25
E&V Scores – By Question

E&V Scores – By Attraction

E&V Review:
Admission prices to face your nightmares will cost you $15 per person in cash or $16 for credit/debit purchases. Someone else also had to pay an arm and a leg because we saw them hanging in the haunt! At the pace of our tour guide, our experience lasted 28.5 minutes! When considering the lowest admission pricing, this brings their MPD (minutes of entertainment received per dollar spent) to 1.9, which is nearly double the average of $1/min that we tend to see most often!
To go along with the entertainment we received inside the haunt, spooky decor and several roaming actors interacted with many folks in the waiting line. You may also receive a pre-haunt scare or two! Although not scored, we'll note that a concession stand with drinks and snacks was set up right outside during our visit.
Shattered Nightmares does like to leave adequate spacing between groups to ensure a more personalized experience so that you don't run into other groups while inside. Because of this, during peak times, they can accumulate quite the waiting line. We recommend showing up earlier in the season when visiting, but they've grown so popular that it may not matter. They are considering offering a fast pass in the future!
This haunt puts the "shat" in Shattered Nightmares by pulling out many tricks they have stored up their sleeves. If they try to show you the secret passage to the circus, be forewarned; we assure you, the "encore is to die for!"
---
View Full Score Sheet
---
Pics We Took From Our Visit:
---
Promo Images:
Click to Enlarge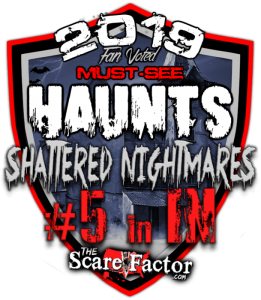 ---
Guest ReviewsGuest Average: 9.4 out of 10
Beefcurtanz – 9.4/10 – October 25, 2019Awesome, really good time! All around excellent. Dont go with any party poopers or people who are …show more just not into the horror theme. Let yourself go and really soak it all in, takes about a half hour to get through, its cramped, dark, scary, disorienting, loud, creepy, everything you want!
---
Past Awards
---
2019 Awards
Best Hiding Spots (Given by: Team Zombillies)
Most Minutes Per Dollar (Given by: Team Zombillies)
Scariest Old-School Effects (Given by: Team Zombillies)
---
2016 Awards
Best Usage of Fog (Given by: Team Zombillies)
Actor Shout Out Award - Dizzy (Given by: Team Zombillies)
Actor Shout Out Award - Krampus (Given by: Team Zombillies)
Actor Shout Out Award - The Butcher (Given by: Team Zombillies)
---
---
Past Awards
---
2019 Awards
Best Hiding Spots (Given by: Team Zombillies)
Most Minutes Per Dollar (Given by: Team Zombillies)
Scariest Old-School Effects (Given by: Team Zombillies)
---
2016 Awards
Best Usage of Fog (Given by: Team Zombillies)
Actor Shout Out Award - Dizzy (Given by: Team Zombillies)
Actor Shout Out Award - Krampus (Given by: Team Zombillies)
Actor Shout Out Award - The Butcher (Given by: Team Zombillies)
---
Join ourspookyadventures!
We visit Halloween haunted attractions year-round! Follow us for haunted house walkthrough videos, behind the scenes footage, and more!