Sir Henrys Haunted Trail – Full Review
Sir Henrys Haunted Trail is a Haunted Attraction located in Plant City, FL.
2837 South Frontage Road, Plant City, FL 33566View All Details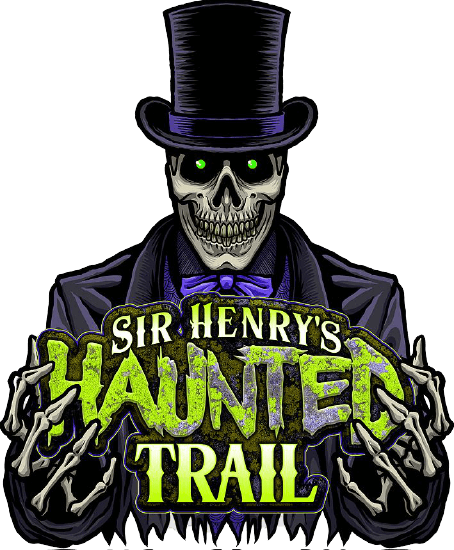 Features:

Free Parking, Restrooms/Porta Potties On-Site, Handicap Accessible, Food/Concessions, Gift Shop/Souvenirs, "Hi-Tech" Attraction, Original Characters, Uncovered Outdoor Waiting Line, All-Outdoor Attraction

Most Recent Video from The Scare Factor:
(Scroll for Scores and Written Review)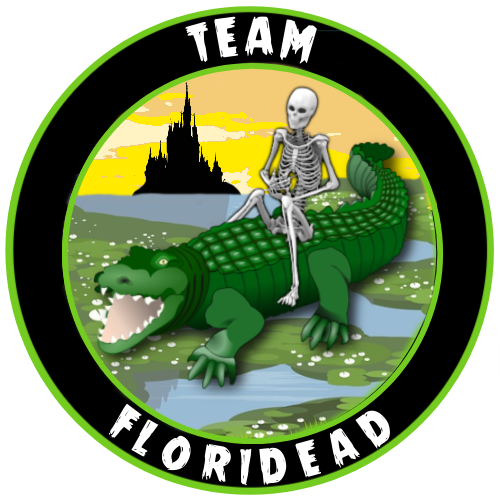 This attraction was reviewed on October 7, 2022 by Team Floridead.
---
About Our Reviews and Rating System
---
Final Score: 8.93
Final Scores – By Category

Final Scores – By Attraction

Summary:
Sir Henry's Haunted Trail, located in Plant City, Florida, features three haunted trails, two escape games, and laser tag all in one frightening location. Billed as I-4's Premier Fear Park, the haunted attraction certainly lives up to its name and should be on everyone's list in the Central Florida and Tampa Bay area.
For 2022, the three featured haunts are Headless, Final Cut, and Rapture of the Deep. Once you've survived the three haunted trails, try your hand at both escape games and laser tag (separate tickets required) or grab a bite and beverage and take in the surroundings of the town square area, which connects the entire event. Sir Henry's continues to up the ante year after year and 2022 is no exception. This is the strongest we've ever seen the event and we have our fingers crossed that Sir Henry's will return for the Christmas and Valentine's layover events.
---
Cast Score: 9.29
Cast Scores – By Question

Cast Scores – By Attraction

Cast Review:
The cast at Sir Henry's Haunted Trail brings their horrifying best to each haunt. What impressed us most about the cast in each of the trails was their commitment to character. Actors at Sir Henry's Haunted Trail are not afraid to interact with you and you'd be hard-pressed to hear any of the actors yell a generic "Boo" or "Get Out." Instead, the scare actors embrace the storyline of the trails and integrate plot points of the attraction's backstory into their scare.
In Final Cut, an attraction centered around a movie premiere party in a haunted mansion, actors asked us "Did you see the final cut?" and other movie-themed dialogue while popping out to scare us. Final Cut also gave us the biggest scare of the night and that was in no small part due to several actors towards the end of the trail. We entered a room and from the darkness, we could hear, " Come Closer." We couldn't see any actors but knew one of them was lurking around the corner. We saw what looked like a real statue but, much to our surprise, it sprung to life and sent us running into the next room which was a neverending closet full of clothes to our left and right. The closet was dimly lit and it was very clear we were not alone. It took a good 15-seconds to navigate through hundreds of clothes with scare actors hiding behind the hangers terrifying us as we tried to escape. All of the trails felt very well-staffed and there was no shortage of scares as we walked through each attraction. It's clear the cast at Sir Henry's Haunted Trail is dedicated to the art of the scare and we can't wait to see the cast continue to grow season after season.
---
Costuming Score: 8.57
Costuming Scores – By Question

Costuming Scores – By Attraction

Costuming Review:
The costumes at Sir Henry's Haunted Trail are a real standout. They are high quality, unique, and original to each trail and the characters the haunt has come up with (including Sir Henry himself). No costume felt out of place, and with trails themed to aquatic horror, a Sleepy Hallow-esque town, and the black and white films of yesteryear, costumes simply can't be an afterthought. It's clear a lot of thought and effort were put into the creation of each character and there was a wide variety of well-fit masks and makeup.
The highlight of the evening was inside Rapture of the Deep, featuring ghoulish fishermen and a Sea Witch. We stood in disbelief when we saw the Headless Horseman riding around the center area of Sir Henry's Haunted Trail. Perched on top of a horse and holding a large ax, the Horseman looked impeccable and straight out of Washington Irving's novel.
---
Customer Service Score: 9.7
Customer Service Scores – By Question

Customer Service Scores – By Attraction

Customer Service Review:
From the moment we entered the front gates of Sir Henry's Haunted Trail to the second we left, the customer service was nothing short of incredible. Staff members made it a point to approach us and ask how our night was going and, in a very gracious turn of events, let us experience one of their escape games after the haunt had closed for the night.
All of the staff at the entrance of each attraction clearly explained the rules of engagement, and two police officers patrolled the grounds to ensure everyone had a safe evening. As Sir Henry's Haunted Trail is an outdoor experience through the woods, we recommend wearing closed-toe shoes, long pants (the mosquitoes are not your friends), and watching your step as you wind your way through trails that were occasionally dimly lit.
---
Immersion Score: 9.03
Immersion Scores – By Question

Immersion Scores – By Attraction

Immersion Review:
All three trails have fully fleshed-out storylines, which are posted at the entrance of each attraction and on the website. Aquatic horror feels rarely done and hard to do and we're happy to say Sir Henry's did it right with Rapture of the Deep. They've constructed a full fishing village midway through the attraction which stops you in your tracks when you see it. Towards the end of the trail, you head underwater and walk through a reef full of coral, intricate rockwork, and sea creatures. It was next-level immersion that we hadn't seen at Sir Henry's before.
In Headless, Sir Henry's has fully reconstructed a small village including a full-scale church and town square. We purposely did not read the storyline before entering Headless to see if we could pick up on the plot based on what we were about to experience inside the trail. We're thrilled to say each actor, prop, and set piece drove the immersion home and the storyline couldn't have been more clear. We did feel the chainsaw scare at the end of the trail took us out of the immersion for a brief moment as it didn't feel like a chainsaw would fit the time period of the attraction. It's a small minor detail, in an otherwise hair-raising experience.
Each haunt has a full facade, and roaming characters themed to the haunt itself, taunting you in line. We only saw one themed actor in each queue so we'd love to see even more in 2023. Once each trail was complete, you were dumped back out into the town square of Sir Henry's which features a mix of characters from all three attractions, delicious food and drinks, and a swag shop to fulfill your merchandise needs.
---
Special FX Score: 8.24
Special FX Scores – By Question

Special FX Scores – By Attraction

Special FX Review:
The special effects at Sir Henry's Haunted Trail have been massively upgraded this year. As soon as we entered Rapture of the Deep, we were consumed by the smell of the ocean. It was welcoming and alluring, and we soon found ourselves in a trap. The smell of the ocean was quickly replaced by the stench of death and we knew this would be no casual swim in the sea. Towards the end of the trail, full-sized shark, eel, and anglerfish puppets were featured and they were so well done! The puppets lunged at us and we needed to duck to avoid the sharp teeth of the anglerfish. Once we escaped the clutches of the creatures, we found ourselves on a collapsing bridge which was the stunning finale of the trail.
All of the houses feature staggering set designs with rooms that feel large and expansive one moment and hallways that feel claustrophobic the next. Light and sound effects are meticulously placed to heighten each scene and immerse you in the story. Final Cut utilized several flashing strobes paired with the noise of a camera to replicate the sensation of being filmed, and, we even walked through a movie screen at one point in the trail! In Headless, we crossed a bridge and, through the use of projections, could see the Headless Horseman riding through the night looking for us. We couldn't help but feel giddy as we left Sir Henry's for the evening, excited to see how they will continue to elevate their special effects for future events.
---
Scare Factor Score: 8.45
Scare Factor Scores – By Question

Scare Factor Scores – By Attraction

Scare Factor Review:
Sir Henry's Haunted Trail was the first haunted attraction this season that managed to make our group run in fear and hoarse from screaming. Groups are pulsed through each attraction and we never managed to catch up to the group in front of us in any of the trails. The length of the trails add multiple opportunities for scare actors to attack from all sides relentlessly, and they take advantage of that. Even when we knew the scare was coming, the actors still managed to scare us. To top it all off, Sir Henry's utilizes a variety of scares from drop panels, sound effects, actors emerging from inanimate objects, and puppets. Most of the scares felt fresh, and it didn't feel like any actors were phoning in their roles.
In 2023, we'd like to see more queue scare actors keep the fear levels elevated while you wait in line for the next trail and more themed dialogue from the actors in the trails. Sir Henry's is starting to push the envelope for what feels possible in an outdoor trail and we would love to see them continue to build upon that momentum through the use of more puppets, set redesigns, and special effects. All in all, come expecting a scary evening and leave feeling terrified.
---
Entertainment & Value Score: 9.47
E&V Scores – By Question

E&V Scores – By Attraction

E&V Review:
The entertainment and value rank at a near 10 for Sir Henry's Haunted Trail. You get access to three trails and the entertainment, concessions, and shopping in the town square for one low price. On the night we went, tickets were $32 a piece plus fees. Each trail took us roughly 10 minutes to walk through which means you're looking at $1 per minute in each attraction, but when you add in the amount of time you'll spend exploring the grounds, your value per minute skyrockets.
Sir Henry's also offers Front of Line tickets starting at $37, which include unlimited admission to the trails on the night you attend, and Season Passes for $99, which gain you admission for every night of the event. As a bonus, parking is free!
Sir Henry's Haunted Trail is such a welcome and needed addition to the Central Florida area, and we highly recommend adding it to your list if you want a break from the theme park haunts in town.
---
View Full Score Sheet
---
Pics We Took From Our Visit:
---
Promo Images:
Click to Enlarge
---
Guest ReviewsGuest Average: 10 out of 10
Jennifer Martinez – 10/10 – October 13, 2018Sir Henry's is our favorite! Full submersion, intricate detailed sets, high quality makeup and …show more costuming and great actors! We look forward to going each year and it keeps getting better! HHN has nothing on Sir Henry… Henry is keeping it old school scary with the passion to provide us with an epic event each year!
Susan Wright – 10/10 – October 12, 2018This year we did all 3 trails and the escape room. Truly creepy and sometimes terrifying, it's the …show more most fun I've had all year. You guys are awesome!
Aurelia Traub – 10/10 – October 12, 2018Amazing well planned out had a great time definitely worth the drive they do an amazing job with …show more everything Great actors great entertainment. If you want a good haunt with great scare factors this is where you need to come. And the attraction designs and layout are amazing. And PHENOMENAL customer service. Everyone there is great and their T-shirt souvenir stand had some really unique items and treats. Definitely and great attraction.
---
Past Awards
---
2018 Awards
Most Authentic Location - The Carving (Given by: Team Giraffic Shark)
Best Camouflaged Scares - The Carving (Ghillie suit scares and tree droppers) (Given by: Team Giraffic Shark)
Most Improved/Best Improvements since 2017 (Given by: Team Giraffic Shark)
Actor Shout Out - Laser Swamp Performers, The Carving (Given by: Team Giraffic Shark)
Actor Shout Out - Tree Droppers, The Carving (Given by: Team Giraffic Shark)
---
---
Past Awards
---
2018 Awards
Most Authentic Location - The Carving (Given by: Team Giraffic Shark)
Best Camouflaged Scares - The Carving (Ghillie suit scares and tree droppers) (Given by: Team Giraffic Shark)
Most Improved/Best Improvements since 2017 (Given by: Team Giraffic Shark)
Actor Shout Out - Laser Swamp Performers, The Carving (Given by: Team Giraffic Shark)
Actor Shout Out - Tree Droppers, The Carving (Given by: Team Giraffic Shark)
---