Sir Henrys Haunted Trail – Full Review
Sir Henrys Haunted Trail is a Haunted Attraction located in Plant City, FL.
2837 South Frontage Road, Plant City, FL 33566View All Details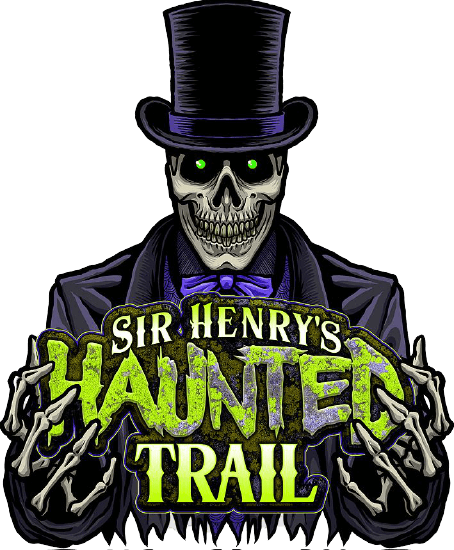 Features:

Free Parking, Restrooms/Porta Potties On-Site, Handicap Accessible, Food/Concessions, Gift Shop/Souvenirs, "Hi-Tech" Attraction, Original Characters, Uncovered Outdoor Waiting Line, All-Outdoor Attraction

Most Recent Video from The Scare Factor:
(Scroll for Scores and Written Review)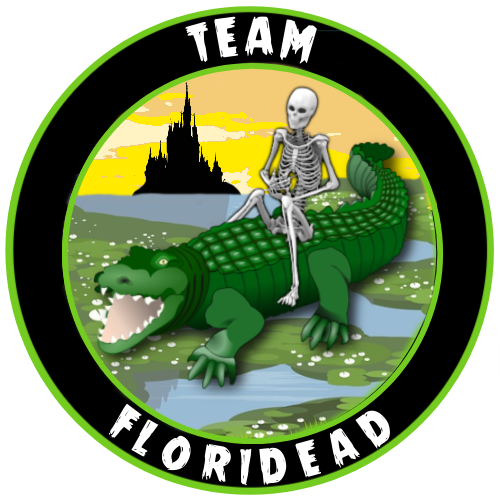 This attraction was reviewed on September 23, 2023 by Team Floridead.
---
About Our Reviews and Rating System
---
Final Score: 9.15
Final Scores – By Category

Final Scores – By Attraction

Summary:
Sir Henry's Haunted Trail, I-4's Premier Fear Park located in Plant City, FL, celebrates 10 seasons of horror in 2023 and features three haunted trails, a brand new haunted hayride, two escape games, and ax throwing all in one frightening location. You read that right… a haunted hayride in Central Florida. This new attraction brings Sir Henry's attraction count up to a whopping four experiences:
1. Moonlight Massacre: A desperate sheep farmer makes a deal with an old hag but discovers he turns into a werewolf underneath the light of the moon. His rage and fury are unleashed upon his family and town. Will you escape?
2. Tales of Halloween: Legend has it that on Halloween night, the phantom Sir Henry returns from the grave with his cast of freaks and hunts the murderer of his beloved bride. Don't get caught with blood on your hands…
3. Wicked Waters: An evil swamp witch has found a long-lost artifact to resurrect the ancient witch Beatrice. Human sacrifices and the spell has unleashed havoc, and now undead beings swarm the swampy waters. No one is safe!
4. Legends of Halloween Haunted Hayride: Take a ride deep into the woods and discover the ancient legends of Halloween. But watch out for the evil witch Beatrice as she looks to curse any trespassers to her woods.
It's clear from the moment you step into the midway how much love, passion, and energy goes into elevating Sir Henry's Haunted Trail season after season, and the growth from the 2022 haunt season to the 2023 haunt season knocks it out of the (fear) park.
---
Cast Score: 9
Cast Scores – By Question

Cast Scores – By Attraction

Cast Review:
It should come as no surprise that the cast of Sir Henry's Haunted Trail goes above and beyond to not only scare you but also drive home the central story of each haunted attraction. Of particular note are the first two actors in Moonlight Massacre. As we entered the trail, an actress set the scene that a sheep farmer named Thomas had been tricked by an old witch named Beatrice (who is seen throughout the entire event this season). In exchange for a fortune, Thomas agrees to a sinister pact with Beatrice and, under the light of a full moon, transforms into a werewolf. We then come upon Beatrice in the woods, who further explains how she cursed Thomas and that the residents of the town will continue to be tormented by the werewolf with each full moon. It's a lot of story to cover, but these two actresses delivered the full plot so effectively as you made your way into the town of Boggy Meadow.
In Wicked Waters, we picked up a resident of the Boggy Meadow swamp in the queue line. This actor proceeded to follow us through the entire queue and let us know what he was planning to do with our bodies. Unluckily, our group leader was nominated to be the first to go. To take things one step further, this same actor proceeded to follow us through a majority of the house and provide occasional scares to the person in the back of our group. Well done!
The haunted hayride features all of the classic Halloween characters, from trick-or-treaters to vampires, the Headless Horseman to scarecrows and witches. Each actor did a great job staying in character and engaging with each guest on the haywagon as we were stopped in the different show scenes. When we mentioned to a vampire we were hungry, we were informed we couldn't be nearly as hungry as they were and to stay for dinner. Little touches like this elevate the hayride experience and make it such a welcome addition to Sir Henry's Haunted Trail.
Finally, we'd be remiss if we didn't mention the cast in the midway who proactively approached you and always remained in character throughout the evening. As we stood in front of Beatrice's witch cottage in the middle of the midway, she walked up to us and had a full-blown conversation about one of her statues, which was going to help her cast her spell to get rid of Sir Henry and take over the event. It was such a fun interaction that tied together the theme of "The Witching Season" at the event this year.
---
Costuming Score: 9.04
Costuming Scores – By Question

Costuming Scores – By Attraction

Costuming Review:
If you can manage to arrive before the sun sets for the evening, you'll have the opportunity to see some of the most detailed costumes of the event up close. They're works of art, and, as Sir Henry's introduces you to new characters (icons) at the event, they continue to up the costume ante. One small critique is that there were very few instances where we saw tennis shoes that stuck out on some actors' feet, and the actor in the jail cell in Moonlight Massacre seemed to be in modern-day clothing while the rest of the house featured period clothing. In full disclosure, we attended on Media Night, so this is something that might have changed before the event opened for the season.
Be on the lookout for perhaps the biggest and most impressive costume of all in Moonlight Massacre: a full-sized werewolf covered in fur from head to toe. This massive character hunts you through the last segment of the trail, and, if you can manage to get a good glimpse of him, you won't be disappointed. We swore we were standing face-to-face with a real-life werewolf. For even more costume goosebumps, try to sit towards the back of the haywagon during Legends of Halloween, and make sure you remember to turn around after you pass through the jack-o-lantern. If you do, you'll come face to face with the headless horseman in full regalia perched on top of his horse. It's a sight to behold that left our jaws dropped.
---
Customer Service Score: 10
Customer Service Scores – By Question

Customer Service Scores – By Attraction

Customer Service Review:
Sir Henry's Haunted Trail is located right off Interstate 4, and if you're traveling from Orlando or Tampa, it couldn't be more easy to get to. Free parking is available out front, and there's a large sign to welcome you to the event as you turn into their driveway. As usual, everyone was very polite and courteous at the event. Each trail had an attendant at the entrance to brief you on the security measures in place and pump you up for the experience ahead. We swung by the Swag Shop later in the night, and the attendant was very helpful when we had questions about some merchandise options. With all of that in mind, Sir Henry's gets a perfect 10 out of 10 for Customer Service!
Pro tip: Make sure you take the time to stop by the Swag Shop. T-shirts, candles, socks, shot glasses – You name it, Sir Henry's has it! Sir Henry's even has its very own 3 book series, which can be purchased at the shop or online on Amazon. Check it out for all of the backstories and lore into the icons of Sir Henry's Haunted Trail!
---
Immersion Score: 9.31
Immersion Scores – By Question

Immersion Scores – By Attraction

Immersion Review:
It's hard not to get lost and caught up in the horror and beauty of Sir Henry's when you enter the midway. Actors constantly interact with you while you're trying to enjoy a snack or take in the midway, you're taunted in the queue lines by actors before you enter each attraction, and, when the trail or hayride is over, you're brought back out into the midway for even more scares.
Sir Henry's makes sure you never have a moment to truly relax because you never know when characters like Poppy, Beatrice, or even Sir Henry are going to pop up next! The storylines for each attraction are distinct, yet all tie together as a whole. And, if there's any confusion, the full storylines are displayed before you enter the queue lines for each attraction.
---
Special FX Score: 8.6
Special FX Scores – By Question

Special FX Scores – By Attraction

Special FX Review:
The sets at Sir Henry's keep getting bigger and grander every year. The front entrance of Moonlight Massacre has been completely redesigned, and it's a work of art. Full-blown sets have been built for the haunted hayride, and these aren't small set pieces we're talking about. A witch's cottage, a residential street (with a fun Halloween reference), a larger-than-life jack-o-lantern, and more make up the 20-minute experience that will keep you wanting more.
In addition, Sir Henry's stepped up their prop and animatronic game this year, especially in the haunted hayride. Two of our biggest scares also came from some new animatronic effects in Wicked Waters and Moonlight Massacre. If the set pieces, animatronics, and taser effects aren't enough to get you, Sir Henry's has one additional trick up their sleeve: scents. Both Moonlight Massacre and Wicked Waters pumped what smelt like a mix of death or rot throughout portions of the trail. It got so strong that the ending of Moonlight Massacre left us gagging our way through the final rooms of the trail. Bravo to Sir Henry's. For everyone else, you have been warned!
---
Scare Factor Score: 8.6
Scare Factor Scores – By Question

Scare Factor Scores – By Attraction

Scare Factor Review:
As Sir Henry's Haunted Trail continues to add animatronics, impressive sets, and fully detailed costumes, the scare factor also continues to climb higher and higher each year. Each of the three trails scared a member of our group at least a couple of times throughout the evening, even on repeat visits through the trails. In perhaps the greatest scare of the night in Tales of Halloween, we were walking down a hall in the dark mansion when a door slammed open at the end of the hallway. We stood there in silence, afraid to move forward. As we finally approached the door, a character popped out and chased us into the next room where another character was waiting with a taser. It was a great double scare and goes to show you these actors were firing on all cylinders, even during a Media Night. In Wicked Waters, scares came from above you and the actors expertly jumped from the beginning of the scenes to the end of the scenes to give you a double scare.
And then there's Legends of Halloween Haunted Hayride. Unlike a haunted trail where it's easier to escape into the next scene, you're trapped on a haywagon for 20 minutes with nowhere to go. With such a great story surrounding you on all sides of the wagon, it's so easy for a scare actor to creep up and scare you while you're distracted and Sir Henry's takes advantage of that!
---
Entertainment & Value Score: 10
E&V Scores – By Question

E&V Scores – By Attraction

E&V Review:
Between the 20-minute hayride experience and the three trails ranging from 5 – 6 minutes long (depending on how scared you are to walk through them), the minutes per dollar comes in at .75 cents. It's a tremendous deal for the money, considering you can spend another solid hour perusing the midway, grabbing a tasty treat, checking out the gift shop, or running into one of the ghastly characters who call Sir Henry's home. Or, for the ultimate deal, you can purchase a season pass to the event for only $125. The pass allows you to attend up to every night of the event, includes one front-of-the-line access to each attraction (3 haunted trails and haunted hayride), and allows for unlimited entries into the general admission line for each haunted trail (hayride excluded). Plus, you'll enjoy a 10% discount at their swag shop.
Note: All tickets must be purchased in advance online before attending the event, and there are a variety of ticket options to pick from:
1. General Admission: Valid for one admission to each of the three haunted trails. Legends of Halloween Haunted Hayride is NOT included with this ticket. Prices start at $27.
2. All Access Ticket: Valid for one admission to each of the three haunted trails AND one admission to Legends of Halloween Haunted Hayride. Prices start at $42.
3. VIP Ticket: Valid for one front-of-the-line entry to each of the three haunted trails and Legends of Halloween Haunted Hayride. This ticket also allows for unlimited entries into the general admission line for each of the three haunted trails. This ticket does NOT include unlimited entries for Legends of Halloween Haunted Hayride. Prices start at $57.
4. Season Pass: Attend every night of the event with one front-of-the-line access to each attraction (3 haunted trails and haunted hayride), unlimited entries into the general admission line for each haunted trail (hayride excluded), and a 10% discount at the swag shop. Season passes cost $125 and are limited.
For additional ticket information, please visit sirhenryshauntedtrail.com.
---
View Full Score Sheet
---
Pics We Took From Our Visit:
---
Promo Images:
Click to Enlarge
---
Guest ReviewsGuest Average: 10 out of 10
Jennifer Martinez – 10/10 – October 13, 2018Sir Henry's is our favorite! Full submersion, intricate detailed sets, high quality makeup and …show more costuming and great actors! We look forward to going each year and it keeps getting better! HHN has nothing on Sir Henry… Henry is keeping it old school scary with the passion to provide us with an epic event each year!
Susan Wright – 10/10 – October 12, 2018This year we did all 3 trails and the escape room. Truly creepy and sometimes terrifying, it's the …show more most fun I've had all year. You guys are awesome!
Aurelia Traub – 10/10 – October 12, 2018Amazing well planned out had a great time definitely worth the drive they do an amazing job with …show more everything Great actors great entertainment. If you want a good haunt with great scare factors this is where you need to come. And the attraction designs and layout are amazing. And PHENOMENAL customer service. Everyone there is great and their T-shirt souvenir stand had some really unique items and treats. Definitely and great attraction.
---
Past Awards
---
2018 Awards
Most Authentic Location - The Carving (Given by: Team Giraffic Shark)
Best Camouflaged Scares - The Carving (Ghillie suit scares and tree droppers) (Given by: Team Giraffic Shark)
Most Improved/Best Improvements since 2017 (Given by: Team Giraffic Shark)
Actor Shout Out - Laser Swamp Performers, The Carving (Given by: Team Giraffic Shark)
Actor Shout Out - Tree Droppers, The Carving (Given by: Team Giraffic Shark)
---
---
Past Awards
---
2018 Awards
Most Authentic Location - The Carving (Given by: Team Giraffic Shark)
Best Camouflaged Scares - The Carving (Ghillie suit scares and tree droppers) (Given by: Team Giraffic Shark)
Most Improved/Best Improvements since 2017 (Given by: Team Giraffic Shark)
Actor Shout Out - Laser Swamp Performers, The Carving (Given by: Team Giraffic Shark)
Actor Shout Out - Tree Droppers, The Carving (Given by: Team Giraffic Shark)
---