Review of SKreamZ Haunted Attractions Haunted Attraction
Review of SKreamZ Haunted Attractions Haunted Attraction
Review of SKreamZ Haunted Attractions Haunted Attraction
SKreamZ Haunted Attractions
SKreamZ Haunted Attractions is a Haunted Attraction located in Fairfield, CA.
1795 Pennsylvania Ave, Fairfield, CA 94533View All Details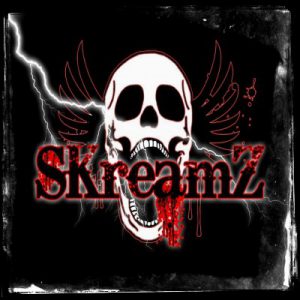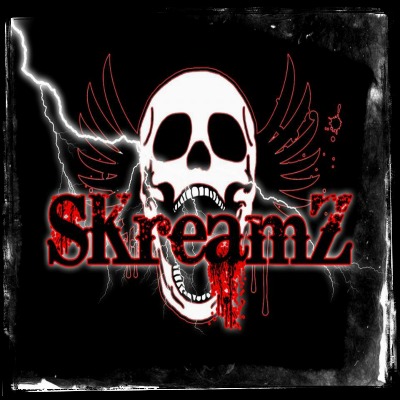 Features:
Free Parking, "Old-School" (Low Tech), Original Characters, Indoor Waiting Line
Team In-Corpse-A-Rated reviewed this Haunted Attraction on October 19, 2019.
How Do We Get These Scores?

Final Score:

7.39
How Did We Get This Score?

Summary:
SKreamZ Haunted Attractions opens for its ninth season in the small town of Fairfield, California. We live in Fairfield, so we always look forward to visiting our local neighborhood haunt. It is a charity haunt run by Eric Land, who's proceeds benefit the Fairfield Police Activities League. Being a small single walk-through haunt, every year SKreamZ assumes a different theme. In recent years, we've enjoyed the Toy Factory and the Haunted Hotel. We applaud the courage to change every year, because there are many other haunts who'll stick to their same old tried-and-true themes, and not branch out. This year, the theme is "Karnevil", which is a circus and sideshow haunt. The optional side attraction is The Last Ride, which is an experience where you lie in a coffin, and listen to the audio reveal a story and the animatronic motors move the coffin in accordance to the audio storyline. For the purposes of this review, we only attended Karnevil.
---
Cast:

7.35
How Did We Get This Score?

There were enough actors in SKreamZ, and they all stayed in character, but some actors didn't seem to be as enthusiastic as other. There was not much dialogue in the haunt, other than the fortune teller who tore our tickets and gave us the house rules, and the victim girl in bed crying for help. The fortune teller was the most interactive, as she had us choose a tarot card and gave us our fortune right before we entered the haunt. There was a clown who did interact with the scenery, as he posed as if he was holding up a barrel and pouring out toxic fluid, but then walked away and the barrel remain in its position in midair. Most of the actors would give us intimidating stares, but a few would jump-startle from behind corners.
---
Costuming:

7.74
How Did We Get This Score?

Overall, the costumes were good. They were complete and finished, with details. The makeup of the clowns was good. There were several masks, and the most noticeable was the little girl in the Momo mask. It has been months since that internet hoax was popular, but that Momo face is still creepy. There was an actor in a full gorilla costume that looked good, and a clown on stilts which made him appear unnaturally tall. In the blackout room, two actors wore all black, except for the Purge LED Masks, which did visually pop out. Overall, we felt the costumes were appropriate for their scenes.
---
Customer Service:

9
How Did We Get This Score?

SKreamZ is easy to find because it's right off of Pennsylvania Avenue near the Westfield Mall. The top of the building has the SKreamZ banner and various Halloween décor. The building is surrounded by a huge parking lot, so there's no problem driving your car to the location. We found SKreamZ to be a safe attraction, and nothing dangerous could be found. The staff were professional, helpful and friendly, and they were easy to find because they wore black SKreamZ shirts. Information is easy to find because they have an official website and presence on social media. It's worth noting that since this haunt requires a waiver, the official website offers a printable waiver form that potential guests can print out ahead of time and fill out.
---
Atmosphere:

7.9
How Did We Get This Score?

We found the atmosphere outside of the building rather mellow. The building is decorated enough to give guests the impression they've arrived at a haunted house. Upon crossing the threshold of the front door, we can see the theme of Karnevil, from the poster and red and white circus tent décor as we approached the ticket booth. The inside was better at conveying what the haunt would be than the outside. Outside was more generic Halloween décor.
---
Special Effects:

6.76
How Did We Get This Score?

There was some interesting décor in SKreamZ. The red and white drape maze does give the impression of a big top circus tent. This piece of scenery has been used by SKreamZ in previous seasons, and as simple of a design, this haunt is the only one that we've seen do this. You can say it's one of their signature elements. The spider room was cool, with the giant spider on its sort of web thrown with cobwebs and cocooned bodies everywhere. An air compressor blast hit our ankles as we walked by. The toxic barrel effect looked really good. There was an emphasis on black lights and fluorescent colors in many rooms. However, there seemed to be less decoration detail in many of the rooms. The gorilla cage room seemed too sparse in detail. The blackout room played well with the Purge LED masks. Near the end, was a decayed horse prop that looked cool. Sound effects were mostly subtle in the haunt. The effects for the most part, maintained a suspension of disbelief, but we did hit a bottleneck moment 2/3's into the haunt when we caught up to an elderly group, one of them with a cane.
---
Theme:

7.1
How Did We Get This Score?

This year's theme was Karnevil. It wasn't too hard to figure out, because they did promote it on their webpage and social media, and the posters at the ticket booth. The circus and sideshow theme do carry through the whole haunt. The location does not authenticate the theme, because it was once a Chinese restaurant.
---
Scare Factor:

6.3
How Did We Get This Score?

We're sad to say this, but we did not find this year's haunt to be really scary. The clown boy at the start of the red and white drape maze gave a good startle, and the little girl in the Momo mask did look creepy. The other actors who were assigned to startle seemed to lack good timing, and at times lacked enthusiasm. Many other actors would give us intimidating stares, but that only works for us for so long, and we get immune to it. As cool as the gorilla costume was, we wish the actor inside would have done more than just walk up and stare at us. The air compressor blast in the spider room shot our ankles, and it didn't make as good of an impression as it would if it blasted our faces. Because of the bottleneck with the elderly group, we missed the finale with the chainsaw maniac. He was resetting himself when we arrived in his area. We can't criticize the finale too much, because after we were done, it was fun watching other guests run in fear from the maniac. It actually is a good gag, but we happen to arrive at the wrong moment.
---
Entertainment & Value:

7.45
How Did We Get This Score?

When asking us about how satisfied we were with this year's haunt, we must be honest and say we've enjoyed previous years more. We've always liked the staff and crew, and their motivation for charity is absolutely respected. Historically, SKreamZ has been either hot or cold, and this was a tough year. The toy factory was one of our favorite years, and the haunted hotel last year was really good. Excluding the main attraction, there's very little entertainment, other than The Last Ride, which costs extra to experience. There is a camera in the coffin, and the feed goes to the outside side wall for guests to watch for free. General Admission is $12, and it's cheap, and the money goes to charity, so we can't say anything bad about that. SkreamZ does use their available space effectively, and there are no dead zones.
---
How Did We Get These Scores

Photos from Review Trip:
Click to Enlarge
Guest ReviewsGuest Average: 10 out of 10
Phonzy – 10/10 – October 31, 2015I was scared to hell