Slaughterhouse – Full Review
Slaughterhouse is a Haunted Attraction located in Hermitage, TN.
3445 Lebanon Pike, Hermitage, TN 37076View All Details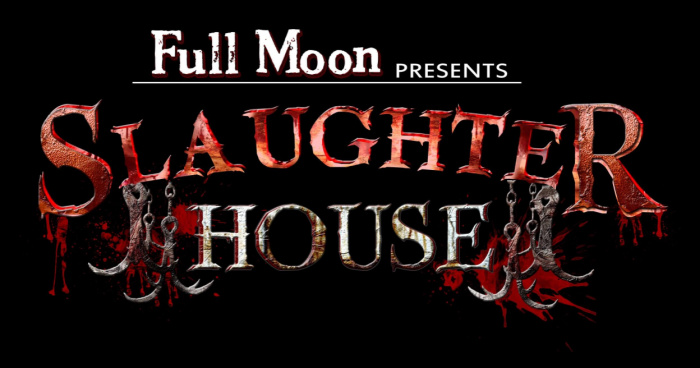 Features:

Free Parking, Restrooms/Porta Potties On-Site, Food/Concessions, "Old-School" (Low Tech), You will NOT be touched, Movie Characters, Original Characters, Covered Outdoor Waiting Line, All-Indoor Attraction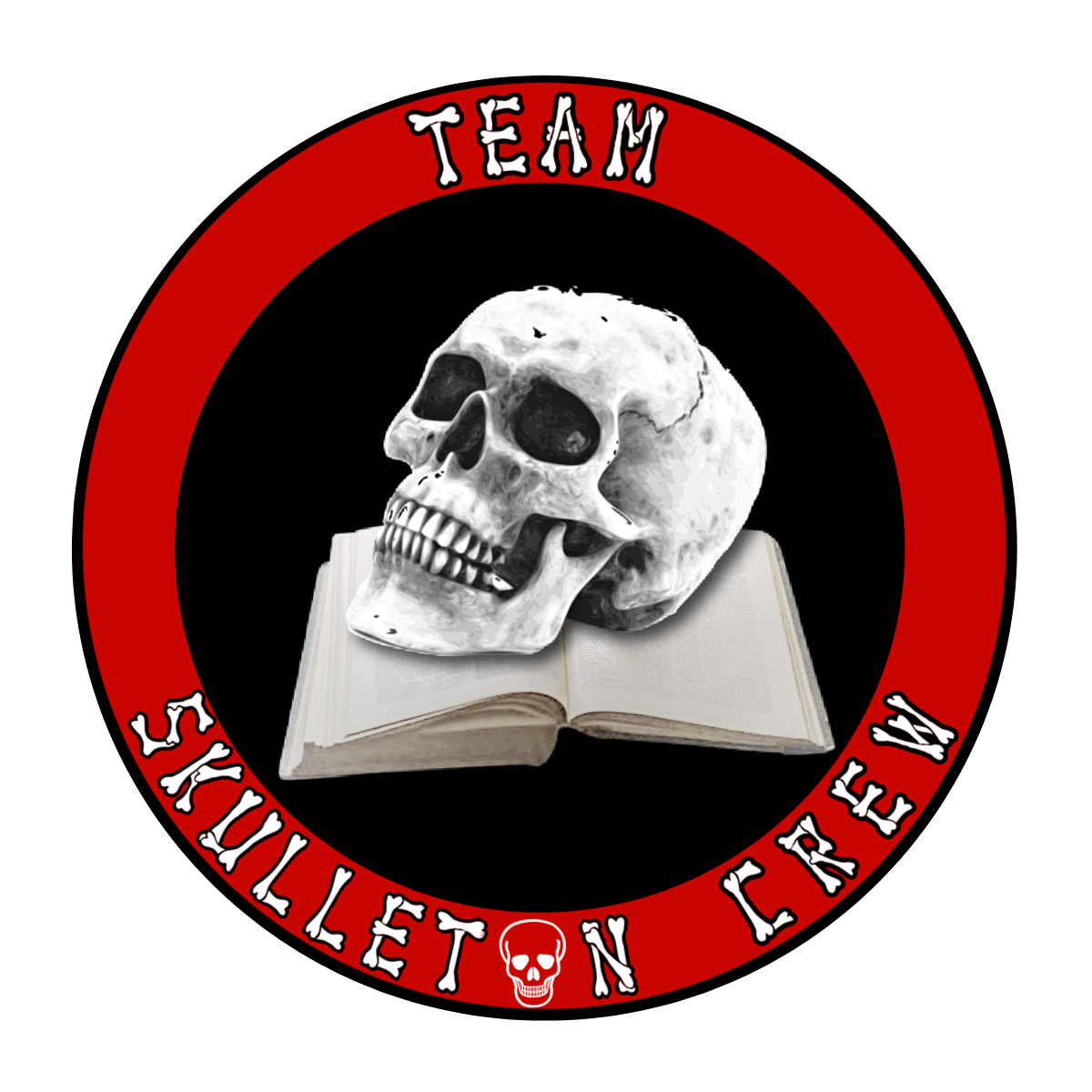 This attraction was reviewed on October 1, 2022 by Team Skulleton Crew.
---
About Our Reviews and Rating System
---
Final Score: 8.66
Final Scores – By Category

Final Scores – By Attraction

Summary:
Slaughterhouse is one of the longest-running haunted houses in Nashville, Tennessee and we can see why! It's an old-school, thrill-a-second, haunt! At every turn, there's another startling scare as well as enough dark, tight, and twisting mazes to make you dizzy!
It opened in 1986 in downtown Nashville, but in 2014 Slaughterhouse moved to its current location in an abandoned movie theater. The old Courtyard Cinemas became the Full Moon Cinemas, and the haunted house was built in 5 of the 8 original theaters. One of the theaters is set up with cafe tables and chairs, and offers dinner and a movie (usually horror) on a weekly basis, as well as regular showings of vintage horror films. Besides the basic haunted house tickets, Slaughterhouse also offers a haunted house + movie option as well as a haunted house + dinner + movie option. And the Full Moon Tattoo Shop is here too in case you want to get some new ink or a piercing the same night!
---
Cast Score: 8.42
Cast Scores – By Question

Cast Scores – By Attraction

Cast Review:
While there are a couple of "guest appearances" by Michael Myers & Jason inside, Slaughterhouse excels at creating their own original characters throughout the haunt. Characters that you might expect to see in grindhouse-style movies and slasher films!
Outside in the queue, Mama Mabo (a voodoo priestess) and Zayzel (not sure what Zayzel is… other than a fabulous creation!) were two characters who caught our attention immediately. Their quirky nature, fantastic costumes, and detailed make-up draw you in. And Zayzel's voice is freakin' creepy yet somehow alluring.
Inside the haunt, there was a plethora of great characters. Dr. Schitz (as in schizophrenic!) and Dr. Killrush were 2 characters who worked in tandem to create a surprising and memorable scene! It was like they were acting out a 2-line horror story and we were trapped in the middle! Watch out for Schitz's mop!
Creepy girl Ipsy leaped out suddenly from hiding on a bungee to frighten us, then quickly disappeared back into the darkness! The lady pirates worked as a team to keep us confused as we tried to find the way out of the under sea maze! As did the clown duos in two different checkered maze rooms with the slanted floors (remember the haunt is in a cinema). And of course, there was the frightening Pig Boy with his rotary saw… a nice change up to the normal chainsaw. We also liked that we saw older cast members, not just the regular teen and twenty-something actors. This adds a sense of realism to the haunt. The gray-bearded deranged miner in the mine shaft followed us seemingly forever with his shovel scraping the ground as he dragged it behind him, generating some authentically haunting sounds!
Throughout the haunt, the cast seems to have a genuinely fun time teasing, taunting, scaring, and bantering with their visiting 'victims.'
---
Costuming Score: 9.09
Costuming Scores – By Question

Costuming Scores – By Attraction

Costuming Review:
You can tell that a lot of time and attention has gone into creating the costuming and make-up at Slaughterhouse, which makes sense because both of the owners come from film backgrounds (in fact they met on a movie set!). All of the characters at Slaughterhouse seemed to have complete costumes that fit the theme of their scenes… and there are a lot of characters & scenes! There were about 40 actors the night we were there and almost every one of them was unique. We thought it was a bit like flipping channels to catch glimpses of many different horror flicks!
The scary doctors with their grungy lab coats and rusty equipment, lovely lady pirates with laced bodices and billowy blouses, and the dapper voodoo man in his tuxedo and top hat with sugar skull make-up all stood out as elaborate costumes that perfectly completed the picture in their scenes!
---
Customer Service Score: 9.41
Customer Service Scores – By Question

Customer Service Scores – By Attraction

Customer Service Review:
Slaughterhouse is a part of Full Moon Inc. which includes the haunt, the theater, and the tattoo shop. Visiting their haunt website can be confusing as it lists the dinner and movie packages but does not list exactly what that dinner or movie is. If you want to know what's for dinner, or what the movie is, you will need to navigate to the Full Moon Cinema link on the website. All the standard information for the haunt is on their Slaughterhouse website.
You can purchase tickets in advance or at the door. (We always recommend getting tickets in advance!) Once on the premises, everyone was very helpful and nice. We chatted with several staff members and found that even the security guys were friendly as they wanded us before entering the haunt! PS: Leave your pocket knife etc. in the car!
GPS should land you in the appropriate shopping center parking lot and there is ample free parking! It is also worth noting that the queue line is covered, so there is no need to fear a little rain… just fear what is inside the haunt!
---
Immersion Score: 7.79
Immersion Scores – By Question

Immersion Scores – By Attraction

Immersion Review:
Slaughterhouse doesn't tell a single story… it references several stories and scare-genres. The cast, sets, and sounds do a great job of keeping you grounded in a particular scene. There are a couple of occasions where rapid changes with little transition can temporarily pull you out of the scare zone, but the actors in the next scene tend to pull you right back in.
Ultimately, we felt like we were in an old-school haunt where anything could happen. Just like in horror movies that are set inside haunted attractions, we had a feeling of deep dread that any of the actors might turn on us at any moment! We truly never knew what would be around the next corner, which created a fun sense of anticipation.
Slaughterhouse hits on every genre of vintage gore B movies! If you want a haunt that tells one story start to finish, you won't get that here, but if you just abandon those pre-conceptions and go for the scary ride you'll have a fun night at Slaughterhouse!
---
Special FX Score: 7.86
Special FX Scores – By Question

Special FX Scores – By Attraction

Special FX Review:
Since Slaughterhouse is built in former movie theater rooms, the sloping floors are built-in special effects that immediately put you both physically and mentally off balance! Slaughterhouse uses the tilted floors to its advantage throughout the haunt. When coupled with checkered walls, this creates a mind-bending maze where the clowns chase you and challenge you to find the exit door. The angled walls help create an optical illusion with the floors that spins your head even more! The many long dark corridors that go up and down inside the haunt will disorient you and make you unsure how deep down you've gone!
Slaughterhouse uses several old-school haunt tricks throughout the haunt to startle you, scare you, and disturb your senses! All the while, music or sound effects that are appropriate to each scene can be heard in the background. Likewise, lighting was appropriately used to establish the mood and location for each scene.
---
Scare Factor Score: 8.84
Scare Factor Scores – By Question

Scare Factor Scores – By Attraction

Scare Factor Review:
At Slaughterhouse the Scare Factor is high! The age-varied cast makes you feel as if anybody could be here in the dark with you, and they might not actually work for the haunt! The scares here tend to be very actor-driven and fast-paced. Actors make use of some great distraction scares, jump scares, and some quiet intimidation (thanks Michael Myers!). Look for some disorientation scares as well (thinking about those purple and black checkered walls with sloping floors!).
Slaughterhouse also incorporates a few phobias into its scare arsenal. There are some tight squeezes here and there and the opportunity to feel lost, confused, and trapped in a maze. And while we're on phobias, apparently not everybody loves clowns!
---
Entertainment & Value Score: 9.36
E&V Scores – By Question

E&V Scores – By Attraction

E&V Review:
On this night, general admission tickets were $28.00. Based on the general admission price, we spent a total time of 27 minutes. This results in a value of .96 MPD (minutes per dollar). This ratio can vary from person to person. Who knows how long it will take you to find the correct door to escape the pirate maze!
Aside from the haunt, you get to interact with some queue line actors as well as hang out in the lobby & snack bar of the 80s-style cinema to peruse the movie props & posters, autographed photos, and the huge collection of Star Wars action figures that adorn the lobby walls. The lobby is a great place to sit, have a drink, and chat with the friendly staff.
And of course, popcorn is available at the concession stand!
---
View Full Score Sheet
---
Pics We Took From Our Visit:
---
Promo Images:
Click to Enlarge
---
Have you visited this attraction?