Slaughterhouse Tucson – Full Review
Slaughterhouse Tucson is a Haunted Attraction located in Tucson, AZ.
1102 West Grant Road, Tucson, AZ 85705View All Details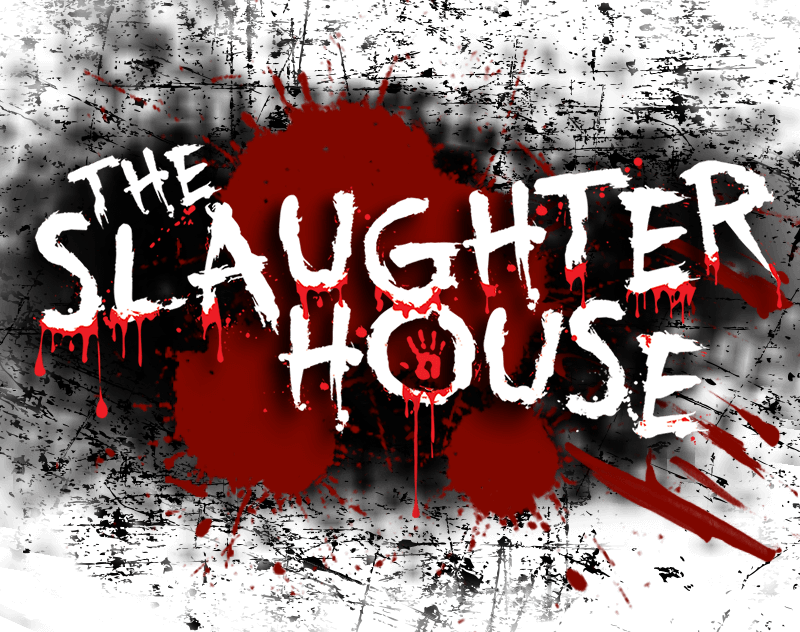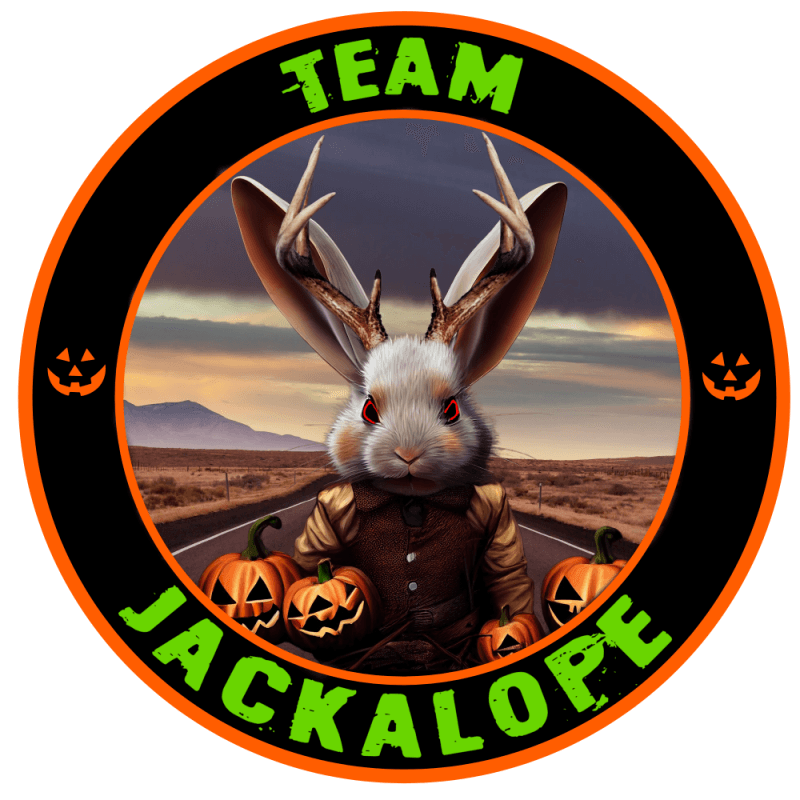 This attraction was reviewed on September 30, 2023 by Team Jackalope.
---
About Our Reviews and Rating System
---
Final Score: 8.09
Final Scores – By Category

Final Scores – By Attraction

Summary:
Haunted attractions absolutely live and die on the strength of their cast. A low energy, low investment cast can absolutely ruin the best put together sets and animatronics. Audiences get their cues from the cast; it's what separates the magic of a haunted attraction from a standard amusement or theme park. The live cast is absolutely key to everything. When a dedicated cast is having a good time, it's nearly impossible for the audience not to enjoy themselves the same.
The Slaughterhouse has a lot going for it, from a killer instinct with their special effects to a few very creative bits of set design, but their cast is what really shines through. After 19 years in business, they have found a rhythm that feels unique and really works for them. I had a wonderful time going through this haunt after driving two hours out to see it, and it was all thanks to the cast's energy and enthusiasm as I went through. This haunt is well worth your time and attention, and is ideal for any adults or well adjusted children that relish being scared with a little bit of gore and grossness thrown into the mix.
---
Cast Score: 8.53
Cast Scores – By Question

Cast Scores – By Attraction

Cast Review:
The cast is by far the best part of this attraction. For the most part, they had a ton of enthusiasm and spirit for their work, and I encountered a very wide variety of attitudes and scares from them. Some of them quietly stalked me, some tried jump scares, and a few threatened me or bantered with me. Some of them even rushed at me from blind angles or hiding places. It was great to never know exactly what to expect next, and it kept the level of interest up. The Slaughterhouse has an interesting system of filling out their cast, with 63 regular members and an assortment of volunteer groups that come in to help in exchange for a donation to their non-profits. The night I visited, there was a total of about 100 cast members, and no areas felt like they were sparsely populated or lacking.
Most of them were highly interactive as well. Two ghouls, one in a hard hat and one wearing a large black wig guarded the entrance to a choke point shortly after the first, cemetery-themed area of the haunt. The pair were the hellevator operators, ready to send guests into the butchery-themed next part. They used this as a way to maintain guest spacing, making sure that people weren't bunched up too much. The people in front of me got generic threats, but since I was inclined to banter, they were happy to banter with me. In theatrically loud growls, they confided that they did their very best to make people pee themselves in fear. It was necessary because "the management" didn't let them take breaks, so it was the only way they could stay hydrated. The gross out joke was told in utter sincerity, in a rasping growl that I found utterly delightful. That conversational rasp changed to an angry yell when I didn't get into the elevator fast enough, pushing me not to hold up their operation.
The only real weak point in the cast was in the very opening, in the graveyard-themed area. The vast majority of cast members silently stalked me or stared at me, which is great for setting atmosphere, but, when overused, can make things a bit predictable. There were a few decent scares, but having too much quiet wound up easing the tension a good bit. Overall, though, the cast here is absolutely top notch; they should be very proud of their team.
---
Costuming Score: 7.5
Costuming Scores – By Question

Costuming Scores – By Attraction

Costuming Review:
Costuming is well executed at The Slaughterhouse. They maintain their own team of makeup artists and costumers, and outfit both regular employees and volunteers with professional precision. Everything feels extremely serviceable and well executed, and the majority of the cast were flawless. A few missteps poked out here and there; bare skin, especially the arms of ghouls and zombies, seemed a little too clean and tidy, given the grossness of their faces.
There weren't any truly unique monsters and spooks throughout; it was a standard array of zombies, clowns, cannibals, and monsters, but everyone felt appropriate to their areas and fit the theming really well. A few more standout monsters to add some variety and a little bit more attention to small details like the clean, bare skin, and this would be nearly perfect.
---
Customer Service Score: 9
Customer Service Scores – By Question

Customer Service Scores – By Attraction

Customer Service Review:
The staff and service people at The Slaughterhouse clearly love their jobs. From the ticket salespeople and security guards to the gift shop staff, everyone was extremely pleasant, friendly, and helpful. The grounds themselves are very well-lit, and while signage to find the very start of the haunt could be a bit more prominent, I had no problems finding my way around. Their website is extremely well laid out and easy to use; I had no issues at all finding the when, where, and what as I navigated it. The only real problem here is finding exactly where it is. Coming off the highway puts you right next to the haunt, but you have to turn down a small side road that is poorly lit. There is a sign for the haunt, but it was dark when I passed it, and it looked more like a billboard than a sign of where the haunt is. I drove past the road the first time, and had to U-turn to get back there. Once I was on the premises, though, there were no problems; it'd be nice if the sign was better lit.
One thing I need to call out is their digital line. Guests register with The Slaughterhouse when they arrive, and give their cell number. They're then entered into a digital queue, and receive a text when it's their turn to enter the haunt. This ensures that rather than wait in line all night, customers can wander the midway, play the games, watch Ghost Hunter, browse the gift shop, or do whatever else they feel like doing. It's a great system.
---
Immersion Score: 7.4
Immersion Scores – By Question

Immersion Scores – By Attraction

Immersion Review:
Immersion at The Slaughterhouse was solid but could use some work. The pre-haunt area is well-appointed, with a large screen playing Ghost Hunters, a few giant statues of skeletons and creeps, and an overall carnival atmosphere. The space is large enough that parts of it felt a bit empty, but I'm sure that's partly because I went so early in the season. A larger crowd would make things feel a lot more lively. There wasn't much of a storyline, the haunt played out more along thematic elements (cannibals, graveyard, spooky circus), with nothing really joining one to the other. Those themes are classics for a reason, though, and it was still a lot of fun.
The biggest hit to the sense of immersion was just a lack of décor in a few areas of the haunt. There were several fantastically appointed rooms, a backlit, bloody piece of plastic with the shadow of a cannibal butcher being an absolute highlight for me. Most areas of the haunt were very creative and deepened the sense of horror and dread. Several areas, though, especially at the very start of the haunt, were a bit bare. The cemetery area, especially, was made up of a lot of bare, black painted plywood walls. It was nearly impossible to feel like I was wandering a cemetery, it felt like I was wandering a plywood maze. Some fake foliage or better décor on all those bare walls would go a very long way to deepening the immersion, especially since the first area sets the tone for the rest of the haunt.
---
Special FX Score: 8.3
Special FX Scores – By Question

Special FX Scores – By Attraction

Special FX Review:
Special effects in this haunt are solid and very well done. The sound effects are a light touch but go a long way towards setting the mood without being intrusive or obvious. Props that were used run the gamut from solid to great, the only real negatives being some of the cemetery props looking a bit too much like the plywood they were made out of.
Animatronics were a special joy here. They weren't used too extensively, but every one was well placed and well thought out, and each added something to the scene. Most sensory effects were very well done, with a fog swamp working well to add to the scene and a few uses of lighting that really enhanced the scares and the efforts of the cast. There was one fog swamp that didn't have any fog, though; it was just a laser line on the walls. Either the fog machine should have been on, or the laser should have been turned off, so it wasn't obvious. Still, most of the special effects were well executed and were a lovely addition; whoever is working on it for this haunt really knows what they are doing.
---
Scare Factor Score: 8.1
Scare Factor Scores – By Question

Scare Factor Scores – By Attraction

Scare Factor Review:
I've been to well over a hundred different haunts at this point in my life. I am intimately familiar with the tricks of the trade, the ways that scares are constructed, and I know to look for it coming on a subconscious level. For a haunt to startle me or surprise me once or twice doesn't tend to happen very often. There were half a dozen times that the cast members were able to make me jump. Their approach, especially in the cannibal and carnival areas, was extremely varied and well thought out. They were great at distracting me with something and then coming in from an angle I didn't see, or just changing their behavior on the fly. A great example of this is a girl who acted like a child, and was doing a great job of sounding like a little girl crying in fear. I assumed that's all she was, it was great atmosphere, and it accentuated the other actors and scene she was in. I was not expecting her to suddenly stand up tall and let out an inhuman shriek in my face, I legitimately took a step back when that happened. It was stellar, the best scare of the night for me.
Cast members were precise in their targeting, being sure to not just focus on the obviously scared patrons but to disburse the scares and startles evenly. This is a very well thought out haunted attraction.
---
Entertainment & Value Score: 7.5
E&V Scores – By Question

E&V Scores – By Attraction

E&V Review:
I was in the main portion of the haunt for just over 29 minutes, not including waiting at a few choke points to allow for guest spacing. At $29 for a basic ticket, that winds up having a Minutes-Per-Dollar score of 1, which is very reasonable for such a well-put-together and professional haunt.
The Slaughterhouse does have a separate attraction for an additional ticket price called Apocalypse. This is a zombie apocalypse-themed haunt, where halfway through, after setting up a sense of vulnerability, you're given a relatively realistic laser rifle. Monsters, after that point, have sensors that will track if you hit them in the head, and they'll back off of you. It's a cool idea, and for the first 2/3 of it was very well executed. Unfortunately, my rifle stopped working at that point, and from some complaining I heard from a group ahead of me, it wasn't just mine that died partway through. I still had a good time with it, and at $10, it is worth it for the extra nine minutes of well-executed scares and enthusiastic actors. I'd be lying, though, if I said that my gun not working in an area that people pay extra for wasn't a bit disappointing. It's something they need to be more careful with.
Overall, I'd definitely say that The Slaughterhouse is a great value. You'll get your money's worth in spooky entertainment, and I would still recommend their Apocalypse add-on, even with my rifle's malfunctioning. It was well-built and well-designed. If you're in Tucson or feel like taking a road trip, you won't be disappointed in stopping by this attraction.
---
View Full Score Sheet
---
Pics We Took From Our Visit:
---
Promo Images:
Click to Enlarge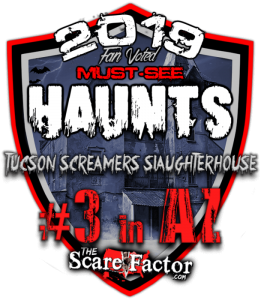 ---
Have you visited this attraction?
Join ourspookyadventures!
We visit Halloween haunted attractions year-round! Follow us for haunted house walkthrough videos, behind the scenes footage, and more!