Spooky Bottom Haunted Trail – Full Review
Spooky Bottom Haunted Trail is a Haunted Attraction located in Seagrove, NC.
6059 Union Grove Church road, Seagrove, NC 27341View All Details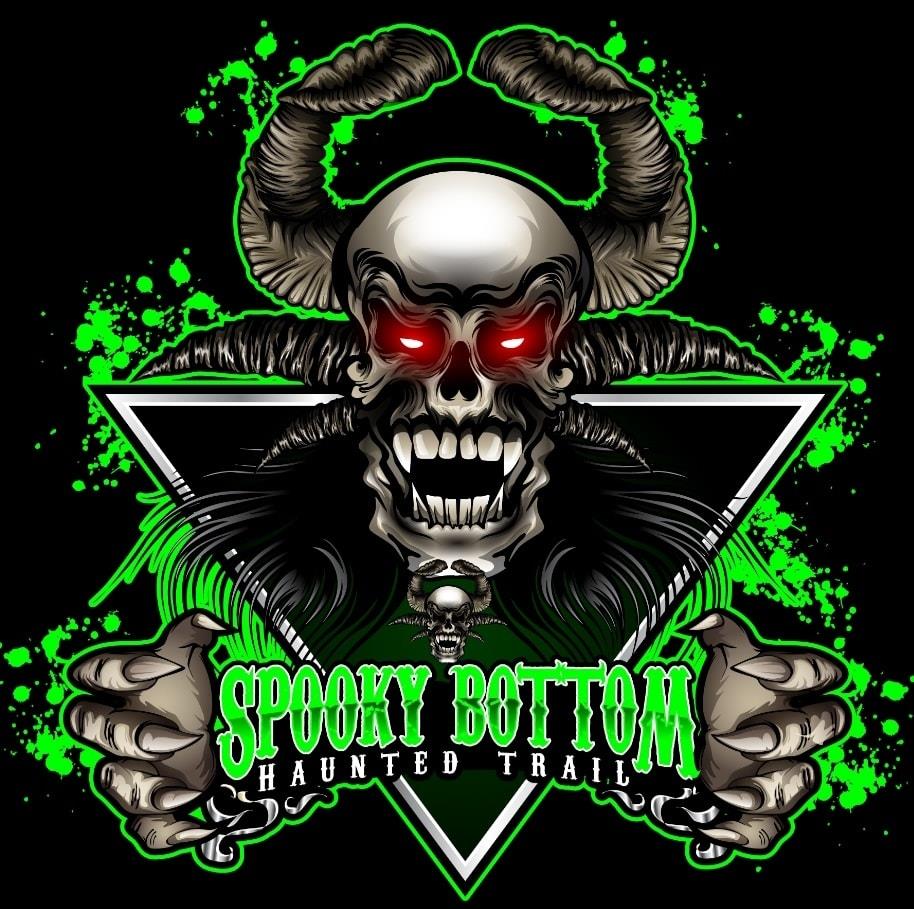 Features:

Paid Parking, Restrooms/Porta Potties On-Site, Food/Concessions, "Old-School" (Low Tech), Movie Characters, Original Characters, Uncovered Outdoor Waiting Line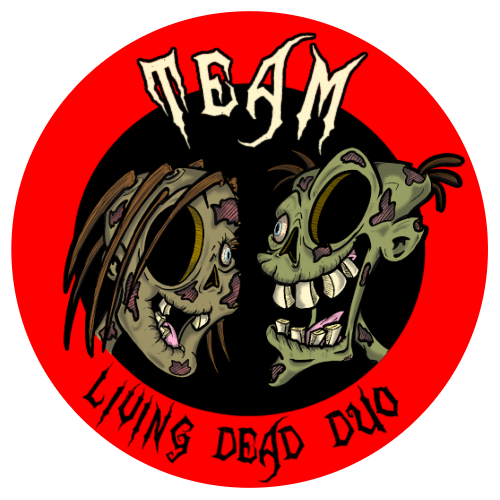 This attraction was reviewed on October 13, 2023 by Team Living Dead Duo.
---
About Our Reviews and Rating System
---
Final Score: 8.71
Final Scores – By Category

Final Scores – By Attraction

Summary:
Welcome to Spooky Bottom Haunted Trail, a good old-fashioned, low-tech haunt nestled in the woods of Seagrove, NC. If you're coming from Asheboro, it's just a 30-minute drive, while those from the Greensboro/Winston-Salem area can reach it in about an hour.
Now, when it comes to horror, everyone has their own favorite flavor. Some folks go for psychological thrills, others are all about gore, splatter, vampires, or werewolves. We have always been a big fan of the living dead, slashers, backwoods terror, and monsters. We see haunted houses and trails in a similar way – you've got the high-budget, extreme experiences, and then there's the low-tech, old-school charm of backwoods haunts. We all have our preferences when it comes to getting spooked.
Over the last seven years, Spooky Bottom Haunted Trail has consistently provided scares with its backwoods, old-school approach. We were already impressed when we visited their Christmas-themed haunt last December, so they were at the top of our list when planning our review schedule for the 2023 haunt season. The trail at Spooky Bottom is a mile long, and it's the creation of Chris and Rebekah Moore, the brilliant minds behind all the scares.
With about 50 actors and an endless well of imagination, Spooky Bottom will have you on high alert from start to finish. So, let's dive into our experience at this haunt and see what makes it a must-visit for all you thrill-seekers out there.
---
Cast Score: 9.38
Cast Scores – By Question

Cast Scores – By Attraction

Cast Review:
On the night we ventured into the depths of the Spooky Bottom trail, we encountered an eerie assembly of characters aiming to envelop us in their wicked world. Not a single inch of the haunted domain lay dormant, with no dead space left for the living. These actors were masters of their trade, adept in both the art of unsettling banter and the craft of thrilling scares. With tireless commitment, they dug in deep into their roles, embodying the sinister characters they portrayed as if they were auditioning to be in the next Hollywood movie.
Among the cast of characters, several stood out as particularly haunting. Possessed souls with their twisted spines walking on all fours, and we're still kinda puzzled at how they did that. Prison clowns, their sinister grins stretched wide, asked us to witness their gruesome trophies. A relentless butcher, cloaked in the stench of raw flesh, thrust a human leg toward us in a grotesque bid for an early Thanksgiving. Meanwhile, a chainsaw-wielding madman, accompanied by two henchmen, relentlessly pursued their helpless victim, driving the poor soul to the brink of despair as they desperately sought escape, their efforts doomed to fail. In this reign of terror, the cast's performances weave a nightmarish tapestry of fear that may haunt your dreams for nights to come.
---
Costuming Score: 8.22
Costuming Scores – By Question

Costuming Scores – By Attraction

Costuming Review:
All costumes and makeup were artfully designed by the talented co-owner, Rebekah Moore. Some of the actors wore pullover masks, accentuated with subtle makeup touches that lent originality to their monstrous appearances; black makeup around the eye holes, for instance, added an eerie realism. Other actors chose grease paint that was applied with skillful shading techniques, crafting appearances that were convincingly unsettling.
The entire cast oozed imagination, with the notable exception of the ever-present Jason Voorhees on Friday the 13th, lurking in the queue area for the Friday the 13th holiday. Each costume was a handcrafted creation brimming with uniqueness. Take, for instance, the demented clown in the queue area greeting everyone with his horn when they least expected it.
Costumes and characters in every scene blended seamlessly with their surroundings, creating a cohesive and immersive experience that was as eerie as it was engaging.
---
Customer Service Score: 9.56
Customer Service Scores – By Question

Customer Service Scores – By Attraction

Customer Service Review:
Spooky Bottom is easy to find, with plenty of lighting and a sign out front. Parking was hassle-free. They use a ticket system when you park. You take your ticket with you to the ticket booth, and the parking fee ($5) is added to your admission to the haunt.
Their DJ was rocking the house when we pulled up, playing a mix of 90s rock and more recent dance hits. There is security on the premises, as well as plenty of security cameras to make sure that no ghouls or gals get out of hand.
Spooky Bottom has a website detailing any info that you would need to know before arriving and a very strong social media presence with prompt responses to inquiries placed on Facebook.
The haunt's location was conveniently accessible through GPS. When approaching from Asheboro, there are noticeable signs guiding you to the haunt. However, if you're arriving from Winston-Salem, it could be somewhat challenging to spot unless you're relying on your GPS navigation.
---
Immersion Score: 8.88
Immersion Scores – By Question

Immersion Scores – By Attraction

Immersion Review:
Spooky Bottom Haunted Trail is the place to be if you're ready for a Halloween party get-down. The entire queue area was bumping all night, starting with an out-of-his-mind clown who was intent on startling anyone not paying attention. There was also a fire performer with more pyro tricks up his sleeves than Gene Simmons. The DJ cut on The Cupid Shuffle, and every ghoul seemed to rise from their tomb to boogie down with the humans already line dancing. The zombies even overcame a serious case of rigor mortis to join in on the fun. Jason Vorhees, however, stuck to his usual stalking while he was seemingly thinking of 'mother' and how he missed her so.
What truly set this haunted experience apart was the orchestration of timing. The pacing was designed so well when entering the trail that you never crossed paths with any other groups, ensuring that you won't get a sneak peek at any upcoming scares. The actors did a fantastic job at being completely hidden and ready to pounce when you least expected it.
You know one thing from when you arrive until you get back in the car: it's Halloween time, baby. So, before entering the trail, it's a wild, keep a lookout over your shoulder party, and when you finish your hair-raising adventure, it's party time again when returning to the queue area.
---
Special FX Score: 7.5
Special FX Scores – By Question

Special FX Scores – By Attraction

Special FX Review:
From characters making some of the most blood-curdling noises known to man and the pre-recorded sound effects played during the trail, it's enough to keep you on edge. Especially with the trail being lit dimly too dark in lots of places, with the natural fog flowing from the land's bottom and the occasional black lights adding an eerie glow to your surroundings. You'll approach run-down shacks with who knows what occupying them, a wicked cool infirmary conducting some interesting experiments (or maybe it wasn't an experiment?), the corn fields where you may get lost, and you will definitely be outnumbered by its inhabitants. Then there's the clown prison and clown land where candy, toys, and the smell of cotton candy could lure you into thinking that something good might actually happen to you.
---
Scare Factor Score: 8.38
Scare Factor Scores – By Question

Scare Factor Scores – By Attraction

Scare Factor Review:
The actors of Spooky Bottom Haunted Trail deserve a shout-out for mastering the art of jump scares with unparalleled expertise, making them one of the best we've encountered so far this season. What sets them apart is their dedication to delivering raw fear and completely devoid of reliance on animatronics. This unique approach allows them the freedom to ad-lib and improvise, adapting their terrifying craft to every group that ventures through the haunted trail.
Prepare to have your senses assaulted. No one in your group is granted safe passage. These dedicated performers will charge you from various unexpected angles and in ways that will leave your heart pounding. Whether it is a chainsaw blade abruptly thrust within inches of your neck or someone seemingly possessed coming towards you with a back contorted into an eerie, ritualistic posture, they are dedicated in their pursuit of horror.
The absence of scripted sequences and animatronic predictability creates an atmosphere persistently charged with adrenaline. With each encounter, you're propelled into a realm where dread and anticipation walk hand in hand, and there's no break from the element of surprise. Spooky Bottoms' actors prove that their brand of terror is an ever-evolving dance of shock and horror, and they leave no room for rest in the heart of the haunt.
---
Entertainment & Value Score: 9.13
E&V Scores – By Question

E&V Scores – By Attraction

E&V Review:
We were entertained from beginning to end. If an old school meets backwoods haunt is your thing, you definitely should check out Spooky Bottom Haunted Trail.
General admission tickets were priced at $25 during our visit and they also offer Fast Pass and VIP (Fast Pass and GellyBall) options.
Each evening, they feature musical entertainment of various kinds. On some nights, you might groove to the tunes of a DJ, while on others, a live band takes the stage.
There is a Food Truck on site with lots of options.
---
View Full Score Sheet
---
Pics We Took From Our Visit:
---
Promo Images:
Click to Enlarge
---
Guest ReviewsGuest Average: 10 out of 10
Bob dylan – 10/10 – September 25, 2020Super scary and awesome people. The scenes are super elaborate and well done. Definitely worth a …show more trip out here.
Join ourspookyadventures!
We visit Halloween haunted attractions year-round! Follow us for haunted house walkthrough videos, behind the scenes footage, and more!