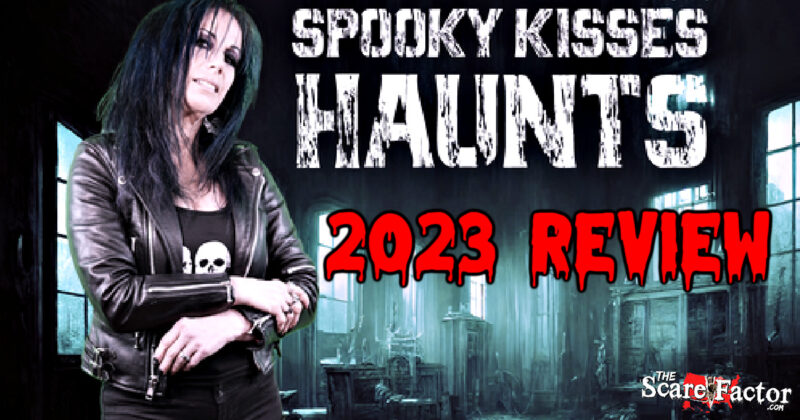 Spooky Kisses Haunts 2023 Review: A Behind-the-Scenes Look at the Most Terrifying Halloween Haunts!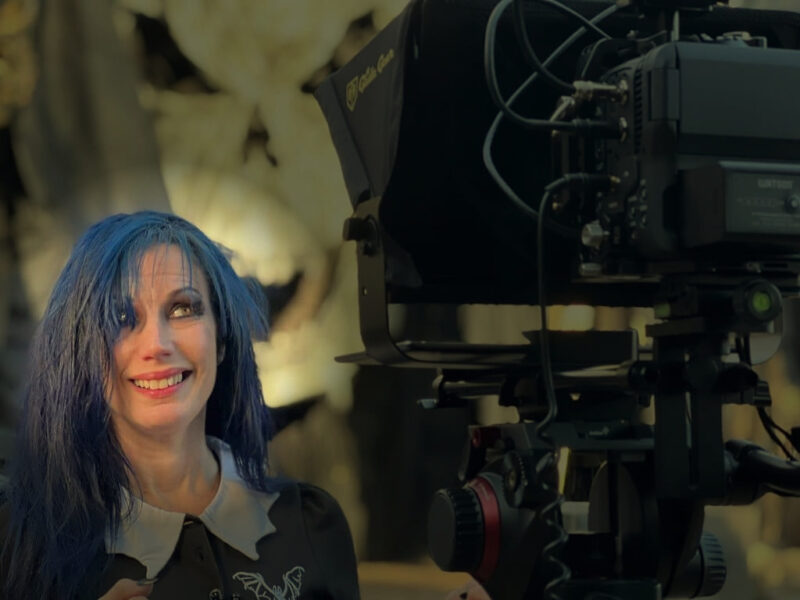 In this reality-documentary series, host Beverly Thomas takes us on a spine-tingling journey into the world of Halloween haunted house attractions. From some of the biggest and most infamous attractions to some smaller and more obscure, Spooky Kisses Haunts (SKH) gives viewers an exclusive look at what goes on behind the scenes of these eerie entertainment experiences.
Through interviews with owners, operators, and scare actors, SKH explores the psychological aspects of horror, the fear and terror central to this fascinating business sector, and the in-depth analysis of sets, props, costumes, makeup, and scare acting techniques used to frighten patrons.
Whether you're a thrill-seeker or a horror fan, Spooky Kisses Haunts is a must-watch for anyone who loves to be scared. This show offers a different perspective on this industry than most, so dim the lights, grab some popcorn, and get ready to look inside some of the most amazing Halloween attractions in the country!
The Spooky Kisses Haunts episodes can be best described as a hybrid of reality TV and documentary. Each episode follows our host as she interviews the owners, operators, and scare actors, giving viewers a behind-the-scenes look at the haunts' planning, construction, and operation.
For many haunted attractions, it's not just a business but a passion and lifestyle for all involved. SKH is unique in trying to capture that passion for customers to see. They show what goes on behind the scenes but also take a look at what customers can expect to see. Some locations are ACTUALLY haunted!
The episodes also feature footage of guests experiencing the haunted houses being featured, which can be both humorous and terrifying. For most of this, we get to witness Beverly herself walking through, and let's just go ahead and say… she's a scaredy cat, so she's entertaining to watch (Sorry, Beverly)!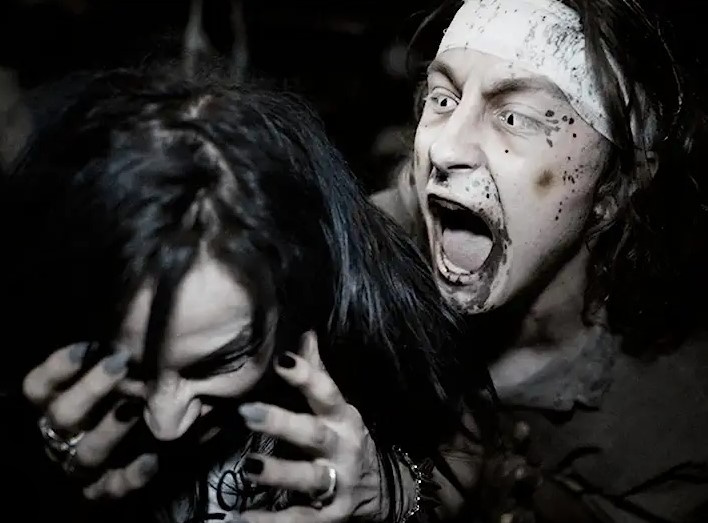 Let's take a deeper look at Episode 1: Pennhurst Asylum.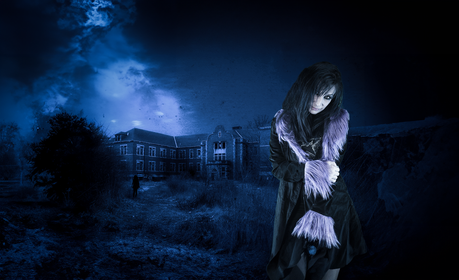 Just north of Philadelphia, Pennsylvania, lies one of the world's premiere haunted attractions and paranormal hot spots. SKH invites the viewer to witness this famous asylum during the Halloween haunt season to learn about what makes this haunt stand out above the rest.
The Pennhurst State School and Hospital opened its doors in 1908 and housed over 10,000 people over 79 years of operation in Spring City, PA. Beverly is on-scene, providing interesting historical tidbits throughout the episode, and she doesn't shy away from exploring some of the dilapidated edifices. The patients over the years ranged from those with developmental disabilities to those with mental illnesses. There was also controversy over unsanitary living conditions that led to its eventual closure in 1987. SKH emphasizes that even though they are using the buildings for Halloween attraction purposes, the employees of Pennhurst have the utmost respect for the structures and memories of the patients that once inhabited the hospital.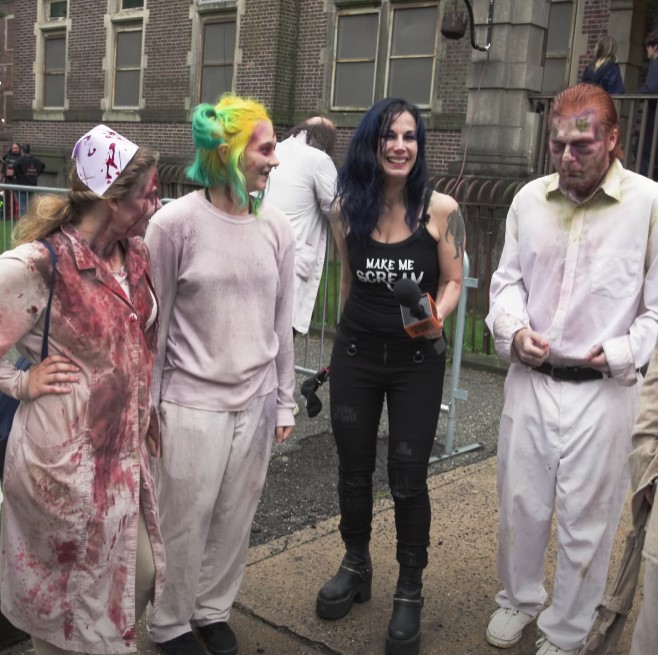 Through a journalistic approach, SKH interviews various employees of Pennhurst to gain more knowledge of the current state of the attraction and doesn't hold back that she is easily frightened while adorning a shirt reading, "Make Me Scream."
Her interviews with actors and actresses are very insightful and entertaining, giving viewers an inside look at why they do what they do.
We appreciated her conversations with Jim Werner, the Operations Manager of Pennhurst Asylum, who boasts that the annual haunted attraction is a positive attribute to the local economy. He also gives us additional insight, including information about the historical museum in the Mayflower building and paranormal tours open year round.
While this episode shows many up-close and personal shots of the 100-year-old building inside and out, going between the paranormal and Halloween attraction sides was hard to follow at times. At points, it also felt that the information was being repeated and drawn out to make the show last longer. Regardless, this was the first show that SKH filmed like this, and we were excited to watch the next episode. As a matter of fact, they gave us several to watch for this review, and we binge-watched right through all of them! Who needs work, right?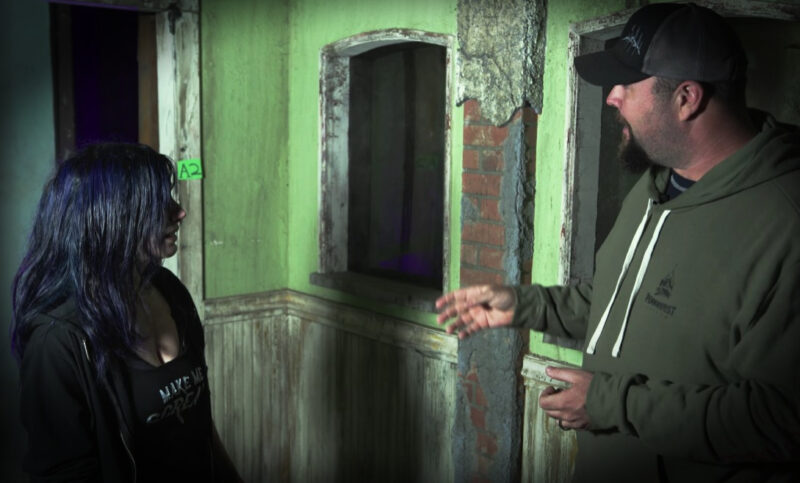 We also watched episodes 2-4 for this review, including Field of Screams, Haunted Overload, and Markoff's Haunted Forest.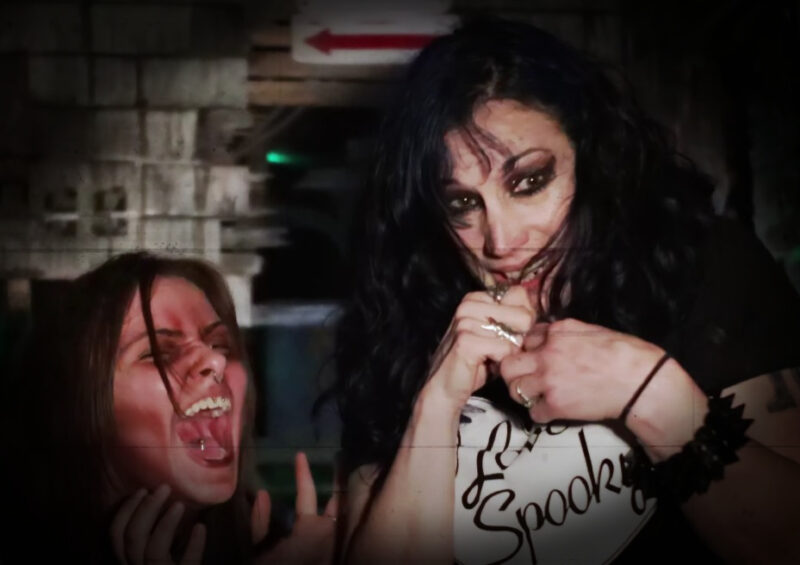 Regarding the haunts themselves, SKH features various snapshot frames of her frightening encounters with minions and monsters alike. They are very brief hints of the elaborate sets, props, and gory animatronics that give a quick tease without giving too much away.
She also highlights what types of special effects each attraction uses. From watching these episodes, we learned a lot about each haunt in a unique way that those curious about visiting will enjoy.
At first, we weren't really sure what to think about the show. This was the first time we've seen someone trying to capture this amazing industry with this style. But the more we watched, the more we enjoyed them.
By the 4th episode, we absolutely loved it! As of now, Markoff's was our favorite episode yet.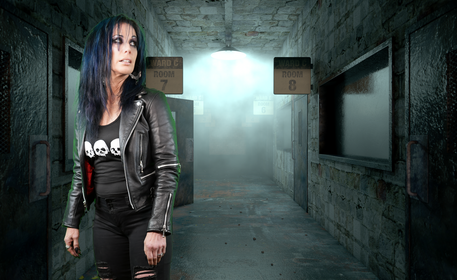 The show includes great editing, quality shots, and excellent drone footage. Most of your regular haunted house attendees won't get to see haunts in this light without watching this show. The more we watched, the more connected we felt to each attraction, and the more we realized that many of these are run by families and not necessarily by blood, but by haunt blood (the kind where you don't know if it's real or not).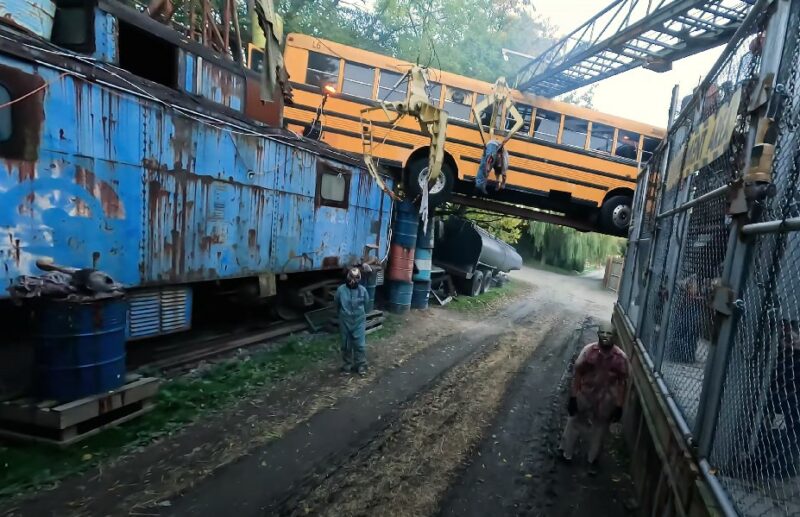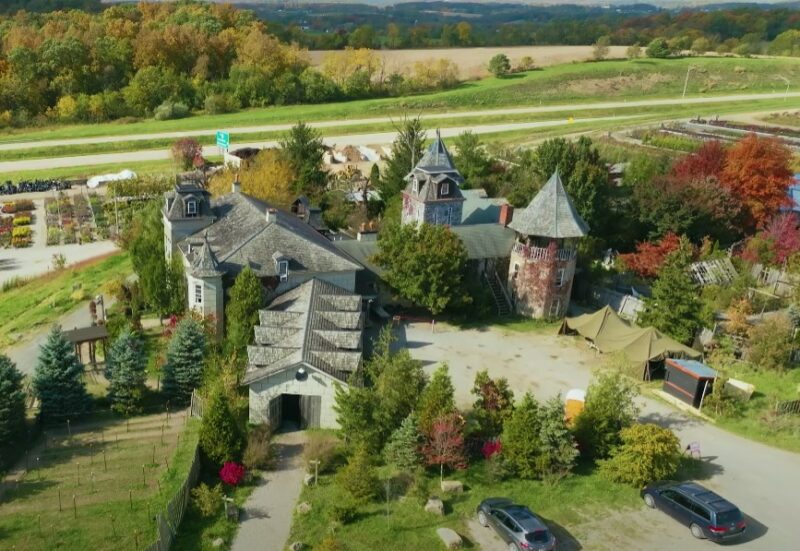 Watching these episodes was entertaining, exciting, insightful, and unexpectedly bittersweet. Who knew there was a haunted house that takes place in the owner's childhood house they grew up in? Who would think all this gore and scary stuff would tug at your heartstrings?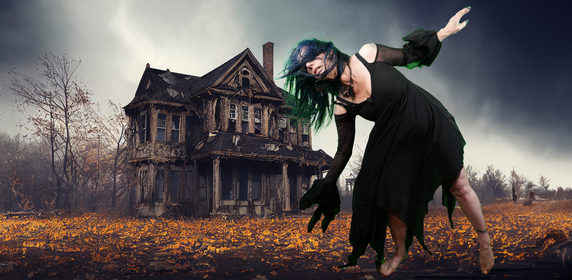 With Spooky Kisses' in-depth analysis of each of these spook houses, we will look at these attractions and be able to see just a glimmer of the hard work, sweat, blood, tears, and fake blood that goes into putting on these shows that many of us have come to love each year. Thank you for being different from everyone else, SKH. Thank you for helping many of us highlight the haunt industry so that more and more people learn about it and the amazing people within it.
This show is certainly Scare Factor approved!
Links:
Spooky Kisses' Website
*Photo Credit: Spooky Kisses Haunts