Stillwell Manor – Full Review
Stillwell Manor is a Haunted Attraction located in Anderson, IN.
1704 East 60th Street, Anderson, IN 46013View All Details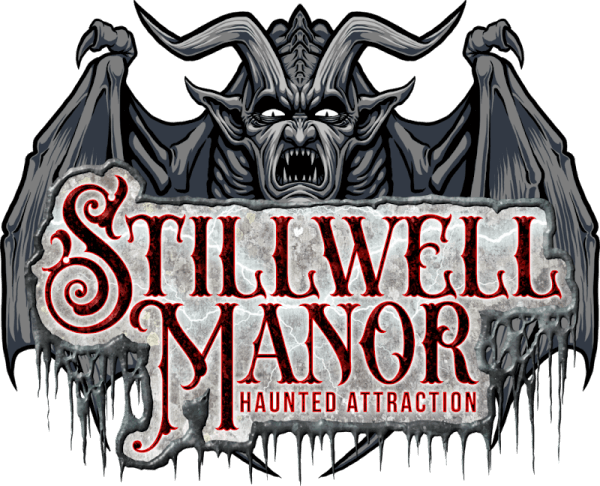 Features:

Free Parking, Restrooms/Porta Potties On-Site, Food/Concessions, Gift Shop/Souvenirs, Special Events, You may be touched, You will NOT be touched, Original Characters, Indoor Waiting Line, Covered Outdoor Waiting Line, All-Indoor Attraction

Most Recent Video from The Scare Factor:
(Scroll for Scores and Written Review)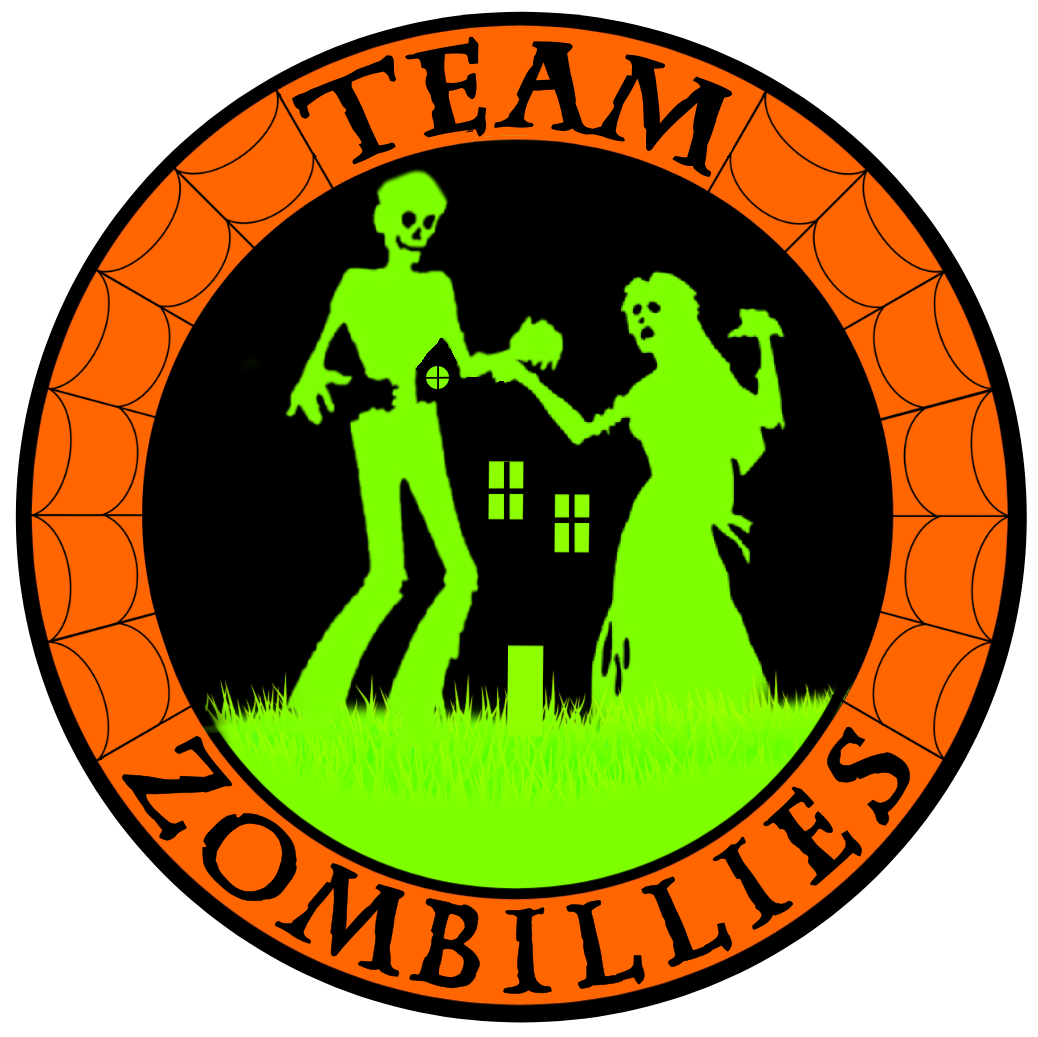 This attraction was reviewed on October 28, 2022 by Team Zombillies.
---
About Our Reviews and Rating System
---
Final Score: 7.84
Final Scores – By Category

Final Scores – By Attraction

Summary:
The ghosts of Stillwell Manor stir in the night, waiting to give guests a good fright! Located in Anderson, Indiana, Stillwell Manor offers three differently-themed attractions at one abandoned movie theater. Sneaky spirits, repulsive rats, boisterous birds, deranged dentists, zealous zombies, and everything in between lurk amongst Stillwell Manor, Forsaken, and Tantibus.
In Stillwell Manor, guests can find the ghost of General Stillwell guarding his most prized treasures. Don't even think about touching them, or he will curse you! Forsaken is a freak show by Dr. Barnabas Stinson, who has gathered (and created) as many freaks as possible to entertain you – if that's what he wants to call it. Finally, Tantibus Labs (Tantibus) is a worldwide leader in producing anti-fear medications. You can expect to encounter an array of fears as you tour the testing facility.
Now, let's talk about all the horrific encounters inside, shall we?
---
Cast Score: 7.6
Cast Scores – By Question

Cast Scores – By Attraction

Cast Review:
Stillwell Manor has a vast building, and with that comes the need for many scareactors. Although we encountered a little over 40 inhabitants roaming the corridors, there were still empty rooms and areas inside this massive attraction.
In Stillwell Manor, the residents ranged from wandering stalkers and quiet fiends to some that wanted to watch us suffer. There were some larger areas in the house where we didn't encounter any denizens, but many of the ones we saw covered their scenes well, and a few revealed themselves multiple times in different spots. Some actors used short bits of dialogue, such as "hi," "rawr," and maniacal laughing. Overall, given the time it took us to pass some of these characters, we feel that they could have gotten into their roles more believably.
Suddenly emerging from his trophy room, it was surprising to see General Stillwell himself, but we quickly realized how vengeful he could be as he threatened to curse us if we dared to touch his prized artifacts. A lady in a bedroom verbally interacted with us, and the puppet maker was undoubtedly the creepiest character of the night. As he followed and reached his arms out behind us, he utilized some disturbing dialogue, declaring he'd use the finest cotton to stuff us "forever on his knee," and then he chanted "kill," among other things. As we said, this guy was downright creepy! A few other standouts were the swamp lady that snarled, growled, and cackled at us like a witch and the cannibal that just wanted a "little bit" of an arm or leg. Near the end of the attraction, the lady in the church standing on the pews and warning us that 'she' was all we needed to worry about instilled a tense ending to the haunt.
Forsaken is the shortest haunt of the three and where we found the least variety of characters. However, they all interacted with us uniquely as we made our way through. One thing that stood out to us was that each cast member referred to another. From the beginning scene, the door attendant told us to knock nicely in an effort not to upset the maiden.
The maiden was verbally interactive and even made us confirm that we were paying attention to what she was saying. From there, a man who'd been turned into bacon bits tried to warn us not to proceed to the doctor because of his foul treatment. But, of course, we dismissed his warnings and continued into danger. After that, a few other characters gave us particular tasks. Once we finally met Dr. Stinson and his favorite creation, Gallybagger, we didn't stick around long as he wasn't doing a good job of withholding this creature from attacking him, and we didn't want to be next.
Our tour through Tantibus Labs presented the most believable and energetic group. The actors also seemed to cover the various scenes better with less downtime, as they interacted with us and objects in their settings.
A plausible receptionist welcomed us to the haunt. She was verbally interactive with us, able to throw witty banter back at us and with an accent. Upstairs, a screaming doctor stated that he wasn't crazy as we hurried past him only to come face-to-face with a rather intimidating madman that was angrier than the first, demanding that he wanted 'more.' Still, we're not exactly sure what he was asking for; his increased anger proved he wasn't getting it.
As we made our way into the various fears and themed areas, the clowns proved to be an interactive and entertaining bunch. Mr. Fixit was physically interactive within his room, the math teacher had us solving some problems, and a whited-out ghost nailed us multiple times. The new lunch lady (ladies?) was the best, though; Joe, Moe, and Floe introduced themselves as they (her, she, them) tried to serve us up some fantastically disgusting slime (er, food?) as she argued with herself. This character nearly had us on the floor laughing; she was so good.
---
Costuming Score: 8.11
Costuming Scores – By Question

Costuming Scores – By Attraction

Costuming Review:
The costuming at Stillwell ranged in design and detail per attraction and consisted of a blend of layered attire, more simple designs, makeup, and masks. With each visit, we notice more and more improvements in this category.
Although some characters were more challenging to see in Stillwell Manor than others (due to darker areas), we noticed some stand-out costumes. Darkened facial features, full decked-out attire, and costuming that matched the scenes helped bring the characters to life.
General Stillwell wore a full uniform from the Civil War, and his makeup made him look like a ghost. The life-sized doll also looked terrific, with a full ball gown and a partial doll face covering hers. Another lady looked as if she'd been partially turned into a doll as she showed us her stiff and non-moving doll arm. The swamp monster and witch both blended in well. The puppet maker also had a unique costume, with gloves resembling a puppet or cartoon character's hands.
However, a few looks weren't quite as complete, such as the skull-masked fiend with what appeared to be a hat, dark hoodie, and pants on and a few others with less weathered and distressed clothing. However, the lady in the church gave off a twisted look with demented makeup and colored contacts that popped against her makeup; she truly looked scary.
In Forsaken, the Maiden looked like she ruled the freaks, and her colored contacts gave off a deceitful look. A pig man with a flappy jaw mask, a wolf-headed creature, and the doctor's assistant that made us fully inhale the freak gas had well-fitted and working masks as we could fully hear them. The makeup application on the doctor's face was maniacal, but the rest of his costume could use more layers and distressing to enhance his looks, and his creation donned a burlap sack mask while waving a large cleaver.
In Tantibus, we looked closely at the receptionist's rapidly-spreading growth on the side of her face, making us heed her warning not to touch anything. Several crazed lunatics had medical attire, and a rat scurried at us through the sewers. Many of them were dressed appropriately for their areas.
We were mesmerized by some of them as the clowns' makeup was applied skillfully, and Mr. Fixit's face had a nasty, holey appearance. If you have trypophobia, you will not like being close to him. We also hope you're not afraid of the dentist or snakes, as they utilized several unique costumes for these characters. An all-white ghostly apparition stalked us through multiple areas, and one actress utilized a three-faced mask perfectly. Although we have seen a similar mask before, we haven't seen it used as well.
---
Customer Service Score: 9.4
Customer Service Scores – By Question

Customer Service Scores – By Attraction

Customer Service Review:
Finding the movie theater where Stillwell resides was relatively easy. A searchlight illuminated the sky, helping us see it from the interstate, and our GPS took us to their parking lot. They offer free parking in a paved lot in front of the building.
Multiple signs were displayed in the parking lot, on the ticket booth, and above the door of the waiting tent to help guests navigate the premises. The layout of Stillwell is different than other attractions due to the movie theater setup, so for those who may need to use the restroom upon arrival, you will need to go through the haunt's main lobby. They have actual bathrooms, but you may need to ask how to get to them.
Plenty of friendly and helpful staff greeted us upon arrival and ensured we were in the right place and all the other guests entering the attraction. They were also wearing haunt swag, making them noticeable. The folks at Stillwell are some of the nicest haunters you'll ever meet, and they'll be more than happy to answer any questions you may have. Upon exiting the attractions, they were glad to hear what guests thought and even offered candy. Also, if you purchase anything from their new merch booth, you get free candy with your purchase!
Inside Stillwell Manor, the flooring is rather smooth, and according to their website, they can make arrangements for wheelchairs to go through. However, the other two haunts, Forsaken and Tantibus, have multiple flights of stairs and uneven flooring. You will want to watch your step in these areas as some aren't as noticeable as others. But, if you're in a wheelchair and looking for a haunt to visit, Stillwell Manor itself is totally worth visiting as a single attraction.
Stillwell's website offers easy-to-find ticket information, dates, times, directions, and a nice FAQ section that answers many questions about visiting.
---
Immersion Score: 8.17
Immersion Scores – By Question

Immersion Scores – By Attraction

Immersion Review:
The old theater building and large tent give off a fun, nostalgic vibe. Still, when paired with the foggy cemetery filled with towering ghouls, gargoyles, creepy music, and multi-colored lighting, it makes it more evident that it's not your average movie theater, and that's just outside! They also have (what we've dubbed) the national landmark for a haunted house sitting out front; a hearse!
Inside, the vibe got even darker. Distressed catacomb walls, a cobblestone floor, multiple decorated signs, statues, music, and flickering lights helped set the tone to enter a haunted house. We love walking into the front door of Stillwell, and this year, a slider attacked us. Needless to say, the pre-haunt vibe is great before entering the first attraction.
When it comes to the vibe in between and after the haunts, Stillwell kept the haunting vibe flowing until we exited Tantibus, which spits guests outside the building on a different side than where everyone enters. There were additional signs in this area that eventually winds guests closer to the front cemetery.
Before entering each haunt, we were given a bit of a backstory of what was happening inside. These were provided either by the decor, information provided by staff, or the recording of someone welcoming us to Tantibus Labs playing in that waiting area. You can also read their whole storylines on their website.
New for this year, they've added a much-needed exterior merch booth that guests can conveniently hit on the way to the parking lot. In the past, everyone would need to re-enter the building into the main lobby to purchase swag or other items. This new setup seemed to be a better spot for those that didn't realize there was stuff like that available in the lobby. They also had a great food truck next to it; you must stop in!
Inside the haunts, the immersion was strong in some areas where they'd mostly hidden that guests were inside a theater. At times, some less-detailed areas, walls, or transitions reiterated back to the theater, but for the amount of space that the haunt covers, we think they did a good job of filling it. We did notice one loud air compressor that took away from the scene we heard it in. However, the flow inside was good, as we didn't run into any groups as we made our way through.
---
Special FX Score: 7.49
Special FX Scores – By Question

Special FX Scores – By Attraction

Special FX Review:
Stillwell hosts over 40 minutes of traversing through various scenes, themes, and tons of effects. You will likely notice some things you've never seen here before, as well as a blend of high-tech monsters and old-school tricks, emphasizing the latter.
Stillwell Manor has some unique features that we rarely see; creaky floors and doors that you must open to proceed to the next scene. There's just something about walking through an old house and having to open various doors. In addition, this haunt takes guests through a wooden shack, a dusty collection of books, a stinky cat room, a trophy room, between the walls, and "outside" to a full swamp, cemetery, a garage, and a mausoleum (just as stated in their storyline).
When it comes to the sounds, many areas consisted of ambient sounds or those that accompanied props. There were some awkwardly quiet areas, and we'd love to hear more monstrous noises in these places and from the giant rat (although it is hard to predict). At times, the volume was effectively increased, such as in the swamp. We heard a creepy piano, ominous chords, the sounds of typing or pecking that had us wondering where it was coming from, doll house music, banjos, the sharpening of a knife, and squeaking mice.
As we made our way through, we noticed tons of effects, including fireplaces, an angry cat lady, a small dollhouse (followed by a full-sized version), dilapidated walls, dolls, hanging puppets, body parts, a spider infestation, a foggy swamp, and a guy experiencing an electrical mishap, to name a few.
Traversing through the freakshow, we noticed some odd and unique items. The lobster boy's hand was cut off and on display, the confinements of a very famous doll were detected, we walked through a gypsy's caravan, we were made to stand beneath the freak gas as it spewed out, and we squeezed our way through Betty's boobs. Carnival-styled music filled the air and the striped tenting made it feel like we'd walked into some sort of sideshow performance.
In Tantibus, our journey began with a calming feel as waiting-style music filled the air. That didn't last long, though, as we made our way into the prominent testing quarters where medical supplies, patient confinements, patient charts, medical rooms, and restroom stalls greeted us. Eventually, this led to the sewer, where a large sewer pipe guides guests down a slide into one of their worst fears; clowns.
From the clowns, a wide array of scenes and decor greeted us. We traversed a ball pit, past a giant grabbing clown, through a holey infestation along the walls, through a nasty cafeteria, a schoolroom, a snake's sector, past a large bird protecting its babies, and into an all-white room where the fog wasn't working appropriately during our visit. From what we've heard, good luck finding your way out when it is!
The further we descended, the more intense things became. The music switched from calming to fast-tempo hard rock but then back to an ambient track again.
---
Scare Factor Score: 7.28
Scare Factor Scores – By Question

Scare Factor Scores – By Attraction

Scare Factor Review:
Regardless of what you fear, we're sure it lies within Stillwell, waiting for the right moment to reveal itself. Although our group only consisted of two during this visit, we felt they did a great job targeting both of us, especially in Tantibus.
In the manor, the scares begin as the squeaky doors and floors force guests to interact with the scenes, leaving them to wonder what's around the next corner. Multiple hiding spots, a sudden loud noise, and the dragging of nails on a wall sent shivers down our spines. One of the neatest things we noticed here was that every time we'd enter a room with anything in it that could move, it was! Anything hanging from the ceiling, including guts, swayed back and forth upon entering. When we saw a crib rocking back and forth with no one around it or in it, we looked at each other like, "what the…."
In addition, dark corridors, a well-blended doll, several surprising stalkers, and intimidating characters heightened our senses. As mentioned above, the puppet guy was downright creepy and had us abruptly walking out of his scene only to sneak up on us again when we had no idea he was behind us, resulting in a scream from both of us! Bravo!
In the final scene of Stillwell, a deranged woman with disturbing dialogue asked if we'd ever unstuffed a human before. Although this lady was one of the scariest in the pack, we'd love to see another scare in her large room to give off a more impactful send-off to the next haunt.
In Forsaken, for the most part, the scares were already in plain sight, making them predictable. However, there were a few good hiding spots, and the doctor's creation was rather untrustworthy. The finale pushes guests through Betty's boobs so it can squeeze 95% of the freak gas you breathe in back out. That does mean that you will go home with the remainder, but the maiden said it wouldn't be enough to, you know, change your DNA or anything.
Tantibus delivered a higher number of more potent scares and the widest variety. The cast within was more set on scaring us, even targeting us multiple times, which kept us on our toes. Here, the scares ranged from intimidating characters, a loud air blast, tight spaces, a bird swooping in after us, a sudden clown hug, and many standard and less-common fears. We also got an unexpected spray that surprised both of us.
There were a few spots here, too, where the characters were already in plain sight when they could have provided scares instead, but for the most part, most of them snuck up on us at one point or another. At the finale, we were chased by a nightmare-induced character with a metal weapon they scraped on the ground right behind us.
---
Entertainment & Value Score: 7.79
E&V Scores – By Question

E&V Scores – By Attraction

E&V Review:
Ticket prices, including admission to all three haunts, were priced at $25 online and $30 at the door. Their ticket prices may vary depending on the day or event you visit, as Stillwell is open for various off-season haunted events, so be sure to follow their socials for those updates!
You can spend an entire night at Stillwell Manor. From the time we started our journey in the manor until we exited Tantibus Labs, we were inside the haunts, not including waiting in lines, for 44.5 minutes (Stillwell: 21.5, Forsaken: 8, Tantibus: 15)! This is one of the longest haunts in the state!
Considering the time spent inside the haunts only, this brings their MPD (minutes of entertainment received per dollar spent) to 1.78, one of the highest we've seen all season. Adding that with all the scary good fun experienced inside makes for a fantastic deal.
Aside from the main attraction, Stillwell offered a lot of decor for guests to take pictures with and one roaming queue actor. In the future, we'd love to see them provide additional entertainment to all guests while they wait to help pass the time.
As mentioned above, they now have a nice merch trailer with reasonable prices that you should swing by. They had jackets, soft t-shirts, bowl warmers, voodoo doll keychains, magnets, and more! Also, swing by that food truck; their deep-friend Oreos and twinkies are to die for!
Stillwell Manor is a great place to visit if you're looking for a long night of fun and fright that won't break the bank. You won't want to miss this trifecta of terror!
---
View Full Score Sheet
---
Pics We Took From Our Visit:
---
Promo Images:
Click to Enlarge
---
Guest ReviewsGuest Average: 9.75 out of 10
Claire Barton – 10/10 – October 3, 2020I had a lot of fun. I went through twice! I really liked the swamp part and the grass monster …show more specifically. (Ian)
Marguerite Wallace – 9.5/10 – October 30, 2018It's well done and there is something that will scare everyone
---
Past Awards
---
2022 Awards
Creepiest Character - Pappy the Puppet (Given by: Team Zombillies)
The DID Sisters: Jo Flo & Mo - Beth Spiker (Given by: Team Zombillies)
Possessed Patricia - Kelly Novotney (Given by: Team Zombillies)
---
2019 Awards
Memorable Moment - Renee the Receptionist (Given by: Team Zombillies)
---
2018 Awards
Longest Indoor Haunt - Stillwell Manor (Given by: Team Zombillies)
Actor Shout Out - Krazy Kora - Holly DeHart (Given by: Team Zombillies)
Actor Shout Out - Sweet Sara - Grace Biddle (Given by: Team Zombillies)
---
---
Past Awards
---
2022 Awards
Creepiest Character - Pappy the Puppet (Given by: Team Zombillies)
The DID Sisters: Jo Flo & Mo - Beth Spiker (Given by: Team Zombillies)
Possessed Patricia - Kelly Novotney (Given by: Team Zombillies)
---
2019 Awards
Memorable Moment - Renee the Receptionist (Given by: Team Zombillies)
---
2018 Awards
Longest Indoor Haunt - Stillwell Manor (Given by: Team Zombillies)
Actor Shout Out - Krazy Kora - Holly DeHart (Given by: Team Zombillies)
Actor Shout Out - Sweet Sara - Grace Biddle (Given by: Team Zombillies)
---