Stourbridge Scare Maze – Full Review
Stourbridge Scare Maze is a Haunted Attraction located in Stourbridge, West Midlands.
8, 10 Crown Ln, Stourbridge, West Midlands DY8 1YAView All Details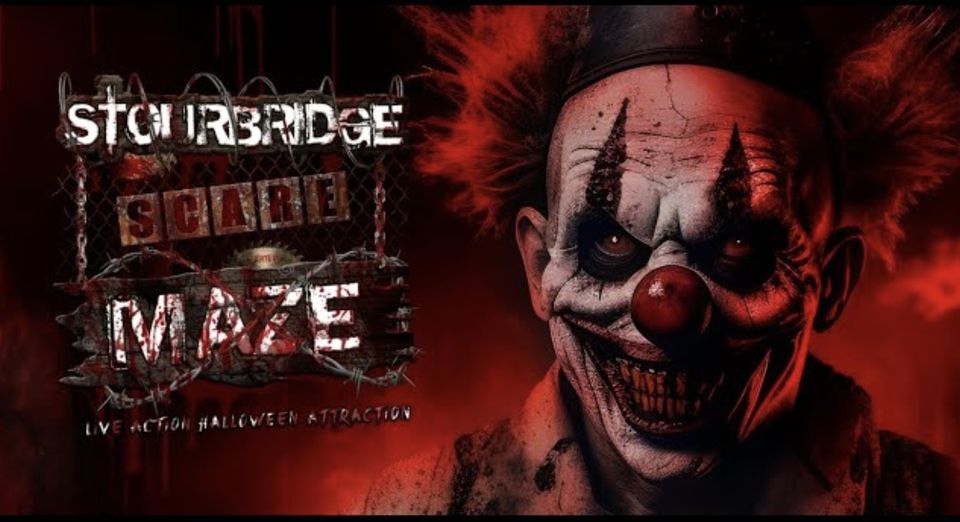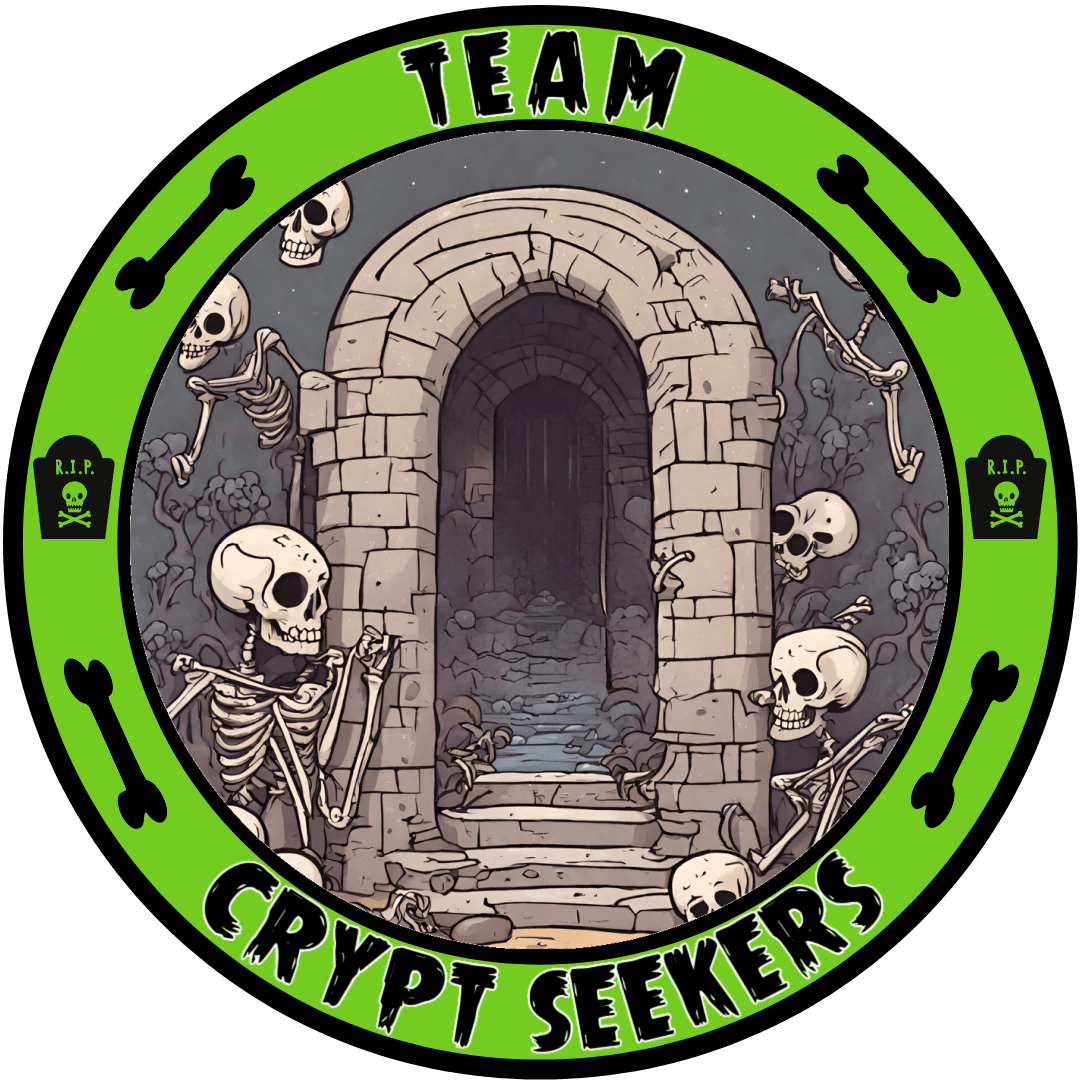 This attraction was reviewed on October 21, 2023 by Team Crypt Seekers.
---
About Our Reviews and Rating System
---
Final Score: 7.68
Final Scores – By Category

Final Scores – By Attraction

Summary:
Stourbridge Scare Maze, a live horror attraction nestled outside Birmingham, sprawls over an expansive 12,000 square feet of sheer terror. This heart-pounding experience immerses you in a harrowing narrative, complete with chilling scenes and ghastly entities. Brace yourself for an adrenaline-soaked 20-minute odyssey that will leave you quaking with fear.
This season's maze delves into the haunting tale of Dr. Victor Bloodborne, a tormented scientist who tore open a gateway to the netherworld while attempting to pierce the enigmatic veil between dimensions. Step into this parallel reality and confront the nightmarish horrors that have breached the divide. This experience takes you into several different thematic spaces – you start in an evil laboratory which quickly turns into a prison-like asylum, before then navigating a swamp, scarecrow field, the home of cannibalistic hillbillies and pig butchers, and finally into a military bunker full of zombies, terrifying sewers, and then an evil circus.
---
Cast Score: 7.79
Cast Scores – By Question

Cast Scores – By Attraction

Cast Review:
The actors in this scare maze were quite intense, and many of our interactions seemed very personalised and unique. While not every actor was super interactive, there were a few memorable individuals, including several of the butchers who held their knives to our throats and all of the clowns in the final room who were very in our faces and really giving it their all. It was in some of these spaces, such as the circus and the cellblock, where there seemed to be actors in every nook and cranny. There was even a point near the end of the maze when we were completely surrounded by terrifying creatures, which was quite a disorienting experience. However, there were some spaces that didn't seem to have any actors at all, but these were also sets that offered a bit of tranquility, such as the very immersive swamp and cabin space. It was in these areas of peace and quiet that our fear spiked, knowing there would be a horrifying creature just around the corner. We wished there were some more creatures in the scarecrow and sewage tunnels, but the other spaces more than made up for the number of murderous beings we ran into
One thing must be said about the incredible variety of actors in the space. Due to there being so many different themes in this open portal to hell, this called for a huge number of terrifying creatures to inhabit all of the spaces within the walls of the maze, and Stourbridge did this incredibly well. We met anything from prison inmates to clowns, from horrible sewage creatures to pig-masked butchers, and to several unidentifiable but terrifying creatures who had us running from room to room.
---
Costuming Score: 7.68
Costuming Scores – By Question

Costuming Scores – By Attraction

Costuming Review:
Stourbridge Scare Maze traverses many different zones, taking in the full swathe of horror, from an asylum and its inmates to terrifying sewers inhabited by eerie creatures. Because of this range, we managed to take in many different costumes and makeup ensembles, with particular effort expended in masking a set of ominous and close-up pig-men butchers.
With detailed theming for each scene, characters were limited to their correct areas, meaning that we could appreciate the costuming in its appropriate environment. Notable was also the outfits of the clowns, which, whilst terrifying, also made them blend into the surrounding big top, so we were not at all sure which were going to come to life and surprise us – as, of course, they did!
---
Customer Service Score: 8.5
Customer Service Scores – By Question

Customer Service Scores – By Attraction

Customer Service Review:
Upon researching the attraction, we were quite pleased by the level of information on the website and how to navigate it, as well as all the information regarding ticket prices. Since it's located on one of the local high streets, the building itself was easy to find, and parking is literally onsite. We did a bit of investigation prior to this to find parking that was free rather than the paid-for parking in their lot. Still, this research was relatively easy to do as the maze's website alluded to street parking being available.
The maze was relatively safe, but there were quite a lot of stairs! These stairs were reasonably well-lit, but while we didn't receive any scares when going up and down the stairs, we were a bit unsure the whole time whether someone would jump out at us, which made navigation a bit precarious. There was also a step in the sewage tunnels we weren't expecting, but all in all, it was an easily and safely navigated space.
We also found the staff at the maze incredibly helpful and professional. There is merely a security bouncer and a box office attendant, but both provided a lot of information and were friendly in doing so.
---
Immersion Score: 6.55
Immersion Scores – By Question

Immersion Scores – By Attraction

Immersion Review:
The maze begins with a covered queue area, which included a spooky soundtrack, and leads you to a battered door where you can enter. The scene was set through a short video, explaining the storyline and throwing you into the world beyond.
Because the haunt consisted of different worlds connected via dimensions that had shifted into ours, it made sense that one minute, we were in a lab/facility and the next in a swamp, which would otherwise have been jarring. The attraction is large, meaning that there are many transition zones that, whilst not breaking the immersion, sometimes mean you know you are walking quite a way between the main areas in dimly lit corridors. The zones themselves, however, are breathtaking. We genuinely believed we were in a swamp, complete with a wildlife soundtrack and beautiful lighting. The levels of the butcher's shop were incredibly menacing, and the grand finale of the circus certainly caught us off-guard. Actors made sure to space us out appropriately through some very close-up and personal interactions, which drew us into the narrative.
After exiting the finale, you end up in the car park of the attraction rather than an additional themed area.
---
Special FX Score: 7.88
Special FX Scores – By Question

Special FX Scores – By Attraction

Special FX Review:
We absolutely loved the attention made to sound design and effects in this maze, with completely different sounds in each of the different worlds created, from different types of ambient soundtracks to circus sounds and even to very believable sounds of nature when we navigated the swamp part of the tunnel.
It's also clear that the team at Stourbridge Scare Maze has really worked hard on the sets they have constructed in this world. While the transitions between spaces weren't as constructed or well defined, each of the different worlds themselves was spectacularly well designed. The swamp was hands down the most masterfully created and custom-built space, but the tunnels, too, were incredibly believable. We do remember some of the other spaces obviously being temporary flats, particularly a few spaces in the laboratory and cellblock. Still, while some spaces could have maybe used a bit of extra attention, the other more immersive spaces really sold us the experience.
Stourbridge focused more on their overall scenes and the work of their actors more than animatronics, but this gave a more hands-on and personalised feel to the experience. We did notice some great sensory FX, though, with great use of different dimming and flickering effects and a remarkable colour story as we navigated the spaces. We can't wait to see what Stourbridge Scare Maze has in store for next year, and we hope they bring a bit more sensory FX into their experience. A bit of work on scenes or temperature, or even some kind of water effect, would go so nicely in their immersive worlds.
---
Scare Factor Score: 7.59
Scare Factor Scores – By Question

Scare Factor Scores – By Attraction

Scare Factor Review:
Here again, Stourbridge Scare Maze had a balance of extremely scary and not-so-scary environments. The hands-on nature of some of their actors with the audience, such as the butchers with the knives, created very ominous experiences, which were very intimate and drawn out compared to the shock scares elsewhere throughout the maze. It was in these moments that our stomachs turned because even though we saw the terror right in front of us, we never knew what some of these actors were going to do until it was too late.
Unfortunately, we had a position at the back of a relatively long batch, which then also got a bit tangled up with the batch preceding us. It was because of this that we think we missed out on quite a few frights the maze had in store for others who were in front of us but which we didn't get to see or be part of. Some of the actors attempted to fix this queuing issue by stopping each and every one of us and providing us with an intimate and terrifying experience, and then letting that person free only to turn their terrors onto the next person in the queue. While we knew what was coming, the actors still gave each and every one of us a slightly different experience, and in this way, tried to provide a buffer between the groups so that everyone could get a terrifying turn through the mazes. We think this was a very smart strategy to take due to the batching issues, but we hope in the future, the middle and back of the groups get a bit more murderous love.
We do think the finale was great at the end, and the clowns which were near the end of the maze will always be a memorable experience. Being surrounded in a circus with clowns coming at us from every panel and entrance will be a petrifying moment difficult to forget!
---
Entertainment & Value Score: 7.63
E&V Scores – By Question

E&V Scores – By Attraction

E&V Review:
The 20-minute haunt experience comes at an affordable price point, making it accessible for those looking for terrifying entertainment. This attraction focuses on just the maze rather than additional activities, as the end of the maze spits you back out into the car park. During off-peak times, a ticket is priced at £14, which is a reasonable cost for the experience provided.
---
View Full Score Sheet
---
Pics We Took From Our Visit:
---
---
Have you visited this attraction?
Join ourspookyadventures!
We visit Halloween haunted attractions year-round! Follow us for haunted house walkthrough videos, behind the scenes footage, and more!