Superior Haunted Trails – Full Review
Superior Haunted Trails is a Haunted Attraction located in Indianapolis, IN.
4207 Superior Road, Indianapolis, IN 46221View All Details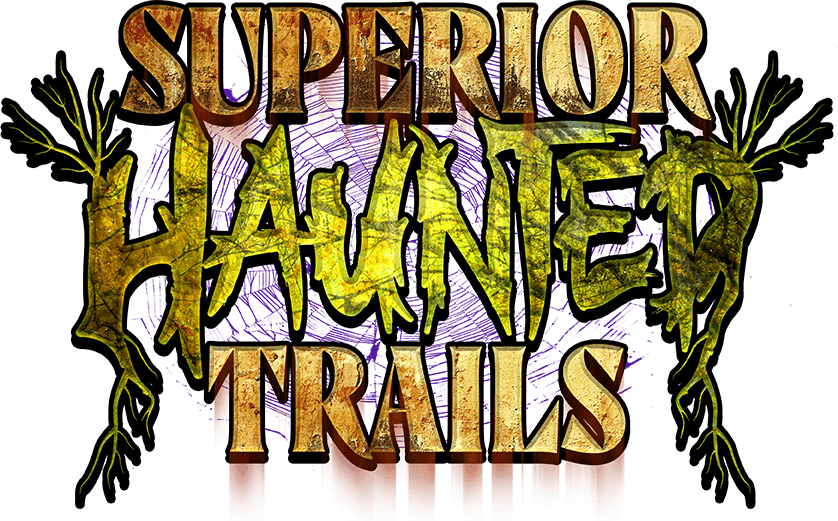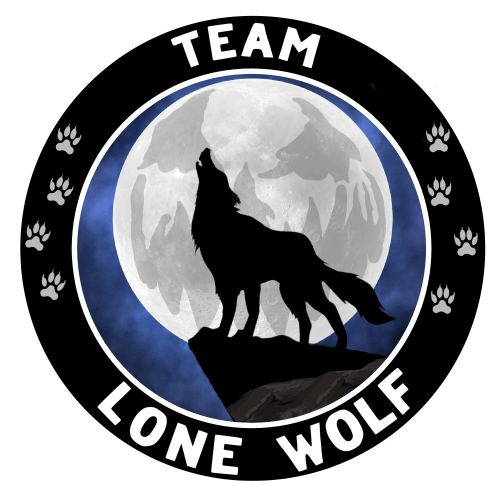 This attraction was reviewed on October 21, 2023 by Team Lone Wolf.
---
About Our Reviews and Rating System
---
Final Score: 6.75
Final Scores – By Category

Final Scores – By Attraction

Summary:
The woods can be one scary place – especially this time of year! Peering past the trees and into the darkness beyond, it's enough to make one's mind start racing: 'what nasty things might be hiding in the shadows?' Malicious monsters? Chainsaw creepers? Knife-wielding killers?
At Superior Haunted Trails- one of Indianapolis' newest haunted attractions- you'll find all of the above and then some.
2023 marks season two for this spooky trail, which had previously operated under a somewhat different name in the Indy scene years ago. Following a relaunch in 2022, Superior is officially back in the game, seeking to provide not only a quality experience for all types of haunt-goers – but also throw a curve ball at the ones who enjoy a challenge with their unique 'Terror Tag' upgrade, which includes touching, the potential to get wet… and maybe another surprise or two! Although it isn't readily apparent, SHT also operates under a storyline involving a mysterious and dark entity known only as 'Diogen'. What can you expect if you daringly venture into their lair? Read on to find out more…
---
Cast Score: 6.55
Cast Scores – By Question

Cast Scores – By Attraction

Cast Review:
Several different maniacs and monsters populated these ghastly grounds – it seemed this entity had many servants, with most more than willing to hand it the blood it desired. Right off the bat, I was greeted by an energetic clown girl, who caught hold of me and whisked me away with her! "I'm really hyper!" (She also gave me a beautiful bracelet she made. She was among the VERY few who were nice to me.) Picking my way carefully through a campground, I narrowly escaped some lunatic in a white hoodie when he charged out of a tent, brandishing a weapon and bellowing at me to "Get over here!" I asked why he was so bloody… he grinned, got a genuinely crazed look in his eyes, and remarked he'd 'killed many people'. I sure hoped I wasn't next!
As he was a veteran of multiple Indy haunts, I was pleased to see a familiar character in a white shirt and top hat ('Jack the Ripper' from The Asylum House / Haunted Angelus). He was not so pleased to see me. "Give me your hands!" he barked. The next thing I knew, my wrists were bound, I was lying awkwardly in the grass, and being soundly scolded for "not spreading the evil" I'd promised to spread the last time we saw each other. Another crazy girl found me, declared we were now friends, and we skipped off hand in hand. "We're gonna do your hair and paint your nails!" After my trek through those woods, I figured I'd probably need that makeover. The Gravedigger was quick with his dialogue; when I commented on his outfit and mentioned his gloves, he reminded me: "I can't leave no fingerprints!" He then graciously offered me a plot in his collection – even offering to evict the previous occupant. One of the scarier characters was the big, imposing butcher wearing a bloody apron, a skull mask, and brandishing a meat cleaver. "You're late for dinner!" he bellowed, storming out from his scene and hauling me away. But he wasn't all bad… "Watch out! Here he comes!" Sadly, the warning came too little, too late. A clown came charging out of nowhere, scooped me up, and took off with me! Oh no!
There may have been some roaring chainsaws lurking near the trail's finale. However, TERROR TAG holders might just receive a different ending… I was a party of one, so I experienced it myself. Wow! Great teamwork between those two actors, and they really seemed to be into their roles.
It wasn't too bad, but I did encounter the odd stretch where I was more or less left to walk alone, other than the odd actor briefly emerging to scream or say something threatening. I was later told a couple of actors managed to miss me, even though they were notified a single person was coming through and I had a bright yellow glow stick on.
---
Costuming Score: 6.17
Costuming Scores – By Question

Costuming Scores – By Attraction

Costuming Review:
Most makeup jobs I saw were basic, but the first clown girl and the Gravedigger had nice, detailed looks. Others were deathly pale in appearance, like restless spirits or possessed servants of Diogen inhabiting the woods. The chainsaw man roaming the grounds outside had smears of blood on his face and dark circles under his eyes – quite a menacing look, especially given how tall he was! Several different masks were worn as well: clown, skull, plague doctor, demon, pumpkin monster, and others.
Many actors had normal clothes on, but pretty much all of them were in black to help them blend in with their environment, and anything white had blood added. The Gravedigger's outfit was appropriate to his character, if not a bit too clean and didn't quite match his spooky makeup. I also liked the costume on the chainsaw maniac outside: a flannel hoodie over a bloodstained shirt and ripped jeans. Multiple characters had accessories, too – chainsaws, a cleaver, and rope were some of the ones I noticed.
---
Customer Service Score: 9.32
Customer Service Scores – By Question

Customer Service Scores – By Attraction

Customer Service Review:
A lit-up 'Superior Haunted Trails' sign was visible from the road before pulling in. I had to self-park, but it was free and there was plenty of space in their grass lot. The ticket booth was not immediately obvious, but it was the brightly lit shed I noticed as I began walking out of the parking lot, and it did have 'Tickets' printed on the side and above the ticket window. A General Admission ticket starts at $25, with a $10 Fast Pass upgrade available if it's busy and you don't like waiting in line. Patrons who prefer their haunts on the crazier side can also add a 'Terror Tag' ($7) to any ticket! Terror Tags are glowsticks you wear on the trail to alert the actors you've chosen this level of intensity. If you choose this upgrade, be prepared for at least moderate contact – anything from light touching, like clothes being tugged on, to crazier stuff like being picked up or even kidnapped from the group! You've been warned!
Finding the entrance to the General Admission line wasn't difficult. The haunt was missing a sign for the Fast Pass lane, but they had helpful and friendly staff on hand to help direct groups and it was never hard to find anyone if you had a question. Restrooms were provided in the form of port-a-potties by the woods, and the night I was there, Shaggy's Concessions was serving up hot treats and cold drinks! There was also a bonfire pit with plenty of seating for patrons to warm up before or after the show.
The trail itself had some duck downs that taller customers will need to look out for, as well as one crawling section. While trip hazards are common with the uneven ground of an outdoor haunt, Superior was lit well enough to keep these to a minimum without sacrificing show quality. I did advise the owner to try to move the wood piles for the fire pit further away from the exit as they were close enough for fleeing groups to potentially crash into them.
---
Immersion Score: 5.68
Immersion Scores – By Question

Immersion Scores – By Attraction

Immersion Review:
Upbeat music was playing outside to entertain groups while they waited. One chainsaw actor lurked about to serve up some early scares, but he was also happy to jump in for photos, too. An impressive Superior Haunted Trails banner provided a photo op, along with hay bales and pumpkins people could pose with before they began their adventure.
Superior does have a storyline involving the legend of 'Diogen', the monster displayed in their advertisements. The story goes that this entity ran a campground, but was also a cannibal and began devouring unsuspecting campers as prey. This is referenced as you go through the trail (there's a campground scene); however, it isn't obvious unless you know the story beforehand, and none of the characters mentioned Diogen for the entire trail. I think it would really help people understand if the story was posted on the haunt's website or printed on a sign or banner for them to read when they visit. In addition to the campground, I passed by a graveyard, an area crawling with the undead, a tunnel that might've had a SHOCKING surprise for unlucky groups, and one of the biggest, most realistic swamps I've ever walked through! The first half of the trail involved a lot of black plastic walls, though I also noticed some wooden fencing that felt more appropriate for the outdoor environment.
The haunt had a decent ending, crossing over to potentially terrifying if you wore a Terror Tag! I won't spoil what happens here, but it was crazy and felt very real.
---
Special FX Score: 5.33
Special FX Scores – By Question

Special FX Scores – By Attraction

Special FX Review:
Care was taken to provide enough light to assist groups in finding their way- without being *too* bright- and colors appropriate for a haunted trail were used. The orange string lights they used in some spots really helped, especially when I reached a lengthy set of steps leading uphill. I also noticed an effort was made to cover the trail lights somewhat, leaving the lenses exposed enough for them to function while reducing their presence as immersion breakers. They even had some lights that were motion-activated, so you wouldn't notice them until you approached. I would've liked to see more wall textures used; most areas had walls consisting of wood or black plastic, though I also noticed wooden fencing, and the spider nest's walls were coated in webs. A few spots required me to engage with my environment by ducking down or crawling.
Several props and animatronics were sprinkled through the trail. Some made up their own scenes, while others were placed in a way to break up all the walking between plastic walls and such. I encountered hanging ghouls, multiple zombies (both animated and props emerging from the ground), dead bodies, and a creepy spider. One poor animatronic soul pleaded for help as they tried to break out of a cage. Their Ghostface dummy was a bit random, but looked cool.
My favorite effect at Superior was their swamp. It was huge, and blended so naturally into the surrounding trees that I really felt like I was sinking into green, murky 'water' as I kept going… not to mention it made a clever foil for some nasty things hiding under the swirling fog. I also enjoyed the 'meat market' cabin scene and their strobelit graveyard.
Other than growling, roaring chainsaws and the sound effects included with the animatronics, there was little else on the trail soundwise. (Beyond other groups screaming and freaking out, that is… and that was ambiance in itself!) I was later informed backing sound effects or a soundtrack was meant to be a part of the haunt, but these were not working the night I came through.
---
Scare Factor Score: 7.47
Scare Factor Scores – By Question

Scare Factor Scores – By Attraction

Scare Factor Review:
Diogen's disciples love chainsaws – I suffered multiple attacks from them! In addition to the saws, actors carried other weapons they could use to strike objects or walls to create loud noises. One character seemed to have a rattle can or jug. The actor wearing a plague doctor mask stalked me for a while; when I thought I'd lost them, they were in my face when I next turned around! Other actors let out sharp screams or laughs in an attempt to make me flinch or jump. Fishing line was strung up in a tunnel to make groups wonder what the heck was touching their face. (This really freaks people out! I think it would work better in a darker tunnel, though – I could see the stuff hanging down.)
TERROR TAG Experience: With my affinity for haunts that touch and do extreme stuff, I knew I had to go for this upgrade. It did not disappoint! The level of contact I endured was what I'd deem 'moderate' – a good mix of lighter touching with some odd crazier stuff thrown in. I had clothes and limbs tugged, got pushed and pulled, scooped up and carried away (!) at one point, had my wrists bound, was hooded, and also got a bit wet. If you choose this option, plan for a possibly rough ride! I do think the haunt would've still gotten some good shrieks and swear words out of me without the glow stick, but having it definitely enhanced my experience. (Seriously, their finale is no joke if you're the UNlucky chosen. I advise using the port-a-potties before you go in.)
---
Entertainment & Value Score: 6.88
E&V Scores – By Question

E&V Scores – By Attraction

E&V Review:
Despite their best efforts, I managed to escape Diogen and their creeps' clutches – after approximately 21.5 minutes of torment! This brings Superior's MPD- minutes per dollar spent- to 0.86 (with the base ticket price of $25). Not far below the full minute per dollar I usually seek in a haunt, and even with an additional $7 for a Terror Tag, I felt it was worth it for the intensity they threw at me in there and some of the neat effects they had (that swamp though!). Keep in mind also that this was only SHT's second season, so there is plenty of room for growth.
Be wary of the woods at night – especially those surrounding Indianapolis! And tread lightly if you find your way to these Superior Haunted Trails… you never know who, or what, may be waiting to drag you away into the darkness forever.
---
View Full Score Sheet
---
Pics We Took From Our Visit:
---
---
Guest ReviewsGuest Average: 10 out of 10
Amber – 10/10 – September 30, 2022It was great, will definitely be going again before the end of the season. Make sure you get the …show more touch pass, it is worth it!
Join ourspookyadventures!
We visit Halloween haunted attractions year-round! Follow us for haunted house walkthrough videos, behind the scenes footage, and more!