Sweet Dreams Haunted Attraction – Full Review
Sweet Dreams Haunted Attraction is a Haunted Attraction located in Mobile, AL.
811 Saint Francis Street, Mobile, AL 36602View All Details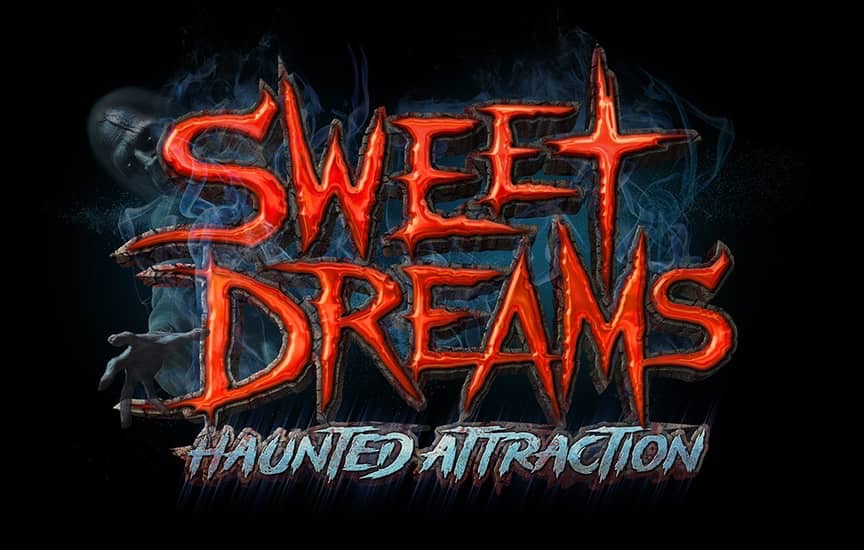 Features:

Free Parking, Paid Parking, Restrooms/Porta Potties On-Site, Handicap Accessible, Food/Concessions, Gift Shop/Souvenirs, Special Events, You will NOT be touched, Original Characters, All-Indoor Attraction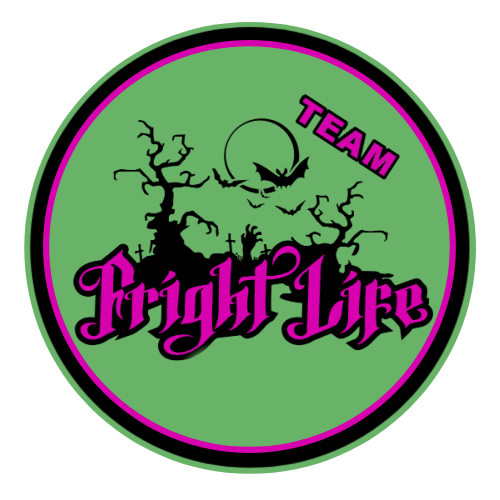 This attraction was reviewed on September 23, 2023 by Team Fright Life.
---
About Our Reviews and Rating System
---
Final Score: 9.17
Final Scores – By Category

Final Scores – By Attraction

Summary:
Step into the demented world at Sweet Dreams in Mobile, Alabama! Although this is only their second year at this location near downtown, don't underestimate them. This is a big, powerhouse haunt with professional set designs, makeup artists, and skilled actors.
After decades of being involved with haunts and rarely getting surprised or scared, this reviewer lost count of how many times she screamed. THAT is the mark of a great haunt. You want to make sure to see Sweet Dreams Haunted Attraction!
---
Cast Score: 9.25
Cast Scores – By Question

Cast Scores – By Attraction

Cast Review:
The actors in this haunt are some of the best we've seen. They are committed and believable. There were just the right amount of actors spread throughout the attraction. It was not such an overwhelming amount where we were distracted, and also not so few that there were empty areas.
They embraced and became their role. While these actors may be paid, they have a passion for scare acting and would be doing this regardless of whether they were paid or not. They also balanced being in our personal space and touching us or being too distant well. Based on who their character was, they either got close to us or they were more creepy and menacing, looking at us from a few feet away. It made us wonder when or if they would come at us. It kept us on our toes.
Not once did I hear common, boring, overused phrases like "Get out of here" or "What are you doing here?" The actors were engaging and did a fantastic job of making us feel part of the story.
---
Costuming Score: 9.2
Costuming Scores – By Question

Costuming Scores – By Attraction

Costuming Review:
There were no stand-out costumes, but that is okay. All costumes were appropriate for their characters and made sense within the scenes. Every costume felt in the right place and not store-bought.
After speaking with one of the owners, we learned that all of the costumes were made in-house, except for the few masks that were used. They also used a professional makeup artist from the local theater. The makeup on the actors was fantastic, featuring great attention to detail.
---
Customer Service Score: 8.85
Customer Service Scores – By Question

Customer Service Scores – By Attraction

Customer Service Review:
Customer service was fantastic, friendly, and helpful. Even the security was down to Earth and extremely helpful. The haunt was easy to find, and once on site, it was easy to navigate their premises.
The website is easy to navigate and has everything you need to plan your visit except for parking. There is no dedicated parking, but the site says to use street parking. However, this could be challenging if you are unfamiliar with the area and all the one-way streets. Being there early in the season, we could easily find street parking close enough not to walk too far. I could see this being a more significant challenge once it gets closer to Halloween and the crowds increase. Be sure to use your GPS and read all the street signs.
---
Immersion Score: 9.05
Immersion Scores – By Question

Immersion Scores – By Attraction

Immersion Review:
This haunt occupies a warehouse space near downtown Mobile, AL. Two billboard-size framed signs were attached to the outside of the building, letting you know you were in the right place. One was their main advertising sign, and the other had all the standard haunt warnings and policies.
A queue line winds up to the entry door when you walk up. There were also roaming characters interacting with the people in line. Tip: Keep an eye out for Malice while you wait to get in. She is creepy and ready to "entertain" you. Aside from that, there was not much when it came to "setting the scene" before you get into the haunt.
Once we walked through the doors, however, we were entirely and consistently immersed in the story. The team at Sweet Dreams did a great job of utilizing the vast warehouse space and high ceilings. Each scene flowed easily from one to the next. The sets, lights, and sounds put us in another world.
---
Special FX Score: 9.3
Special FX Scores – By Question

Special FX Scores – By Attraction

Special FX Review:
Sweet Dreams brings a professional "A" game to their set design. Incredible! The complex construction of facades, rooms, hallways, swamp, and so much more was borderline movie quality.
Their clever set designs made it difficult to know where the actors would come from. The unknown and anticipation these sets create make Sweet Dreams scarier than your average haunt. One of the owners is a carpenter by day and has been building these sets since the 2022 haunt season ended. His professional abilities show, and the people paying to go through his haunt certainly benefit from it!
The lighting and sound were perfectly incorporated and worked in partnership with the stellar sets and actors successfully. All of it adds to the experience in each scene.
---
Scare Factor Score: 9.3
Scare Factor Scores – By Question

Scare Factor Scores – By Attraction

Scare Factor Review:
Sweet Dreams is one of the scariest haunts we've been to in years. We were startled more times in this haunt than I can remember in any haunts in recent years. The scares are mostly jump scares; however, what makes them unique is they aren't predictable jump scares.
These actors come out of seemingly nowhere. They can come from above you, from a fireplace out of the darkness; you don't know when and where they're coming from, making it all the more scary. The actors are so intense and realistic that it adds another level of scary. Strategically placed sound effects that grow in intensity in some rooms complete the Scare Factor.
---
Entertainment & Value Score: 9
E&V Scores – By Question

E&V Scores – By Attraction

E&V Review:
We loved this haunt! When we walked through the last room, we wanted to go right back in again. There was so much to see and experience; we know we must have missed some things.
General admission is $22.50, which is a fair price for the area given the almost nine minutes it took to get through the entire haunt and the entertainment we received. That time will undoubtedly increase with large crowds closer to Halloween.
They also have a mini escape room for $5 per person and a black-out "sensory" room for $10 per person. You can also purchase a VIP Package for $45 per person, giving you a skip to the front-of-the-line privileges.
---
View Full Score Sheet
---
Pics We Took From Our Visit:
---
Promo Images:
Click to Enlarge
---
Guest ReviewsGuest Average: 10 out of 10
Chris Stubnlefield – 10/10 – September 30, 2023Great haunted attraction here! We went with a big group of friends and we had a blast. The costumes …show more exceeded my expectations. The rooms were creepy and our walkthrough lasted longer than some of the other attractions I've been to recently. We are planning on going back and experiencing the haunted escape room. Would definitely recommend!
Join ourspookyadventures!
We visit Halloween haunted attractions year-round! Follow us for haunted house walkthrough videos, behind the scenes footage, and more!