Tales of Terror Haunted Attraction – Full Review
Tales of Terror Haunted Attraction is a Haunted Attraction located in Orlando, FL.
4603 W Colonial Drive, Orlando, FL 32808View All Details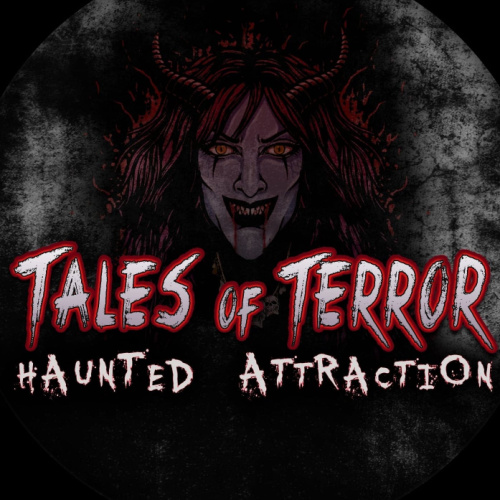 Features:

Paid Parking, Restrooms/Porta Potties On-Site, Handicap Accessible, Food/Concessions, Gift Shop/Souvenirs, Optional Games/Midway, You may be touched, Original Characters, Uncovered Outdoor Waiting Line, All-Outdoor Attraction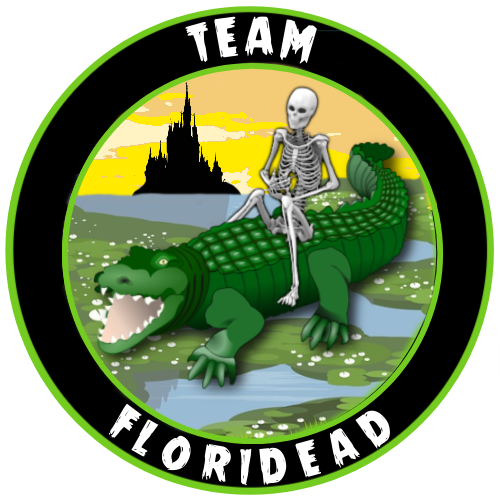 This attraction was reviewed on October 22, 2023 by Team Floridead.
---
About Our Reviews and Rating System
---
Final Score: 8.65
Final Scores – By Category

Final Scores – By Attraction

Summary:
Tales of Terror began as a holiday home haunt during the COVID-19 pandemic and has quickly built up word of mouth around Central Florida for its creative storylines and high-intensity attractions. This season, Tales of Terror has found a new home at the Central Florida Fairgrounds and is hosting a double feature alongside The Neverending Nightmare, who built and manages the second haunt at the event. Tales of Terror has assembled a midway full of different vendors, food trucks, and maniacal experiments that have escaped from their attraction, GenoCorpSE.
About GenoCorpSE (from the Tales of Terror website): 'In the year 2040, Dr. Cornelius Pinski started a pharmaceutical conglomerate known as GenoCorp, which was meant to be the one place to solve every sickness and disease under one roof. In the years to come GenoCorp delivered this promise, making people believe that they were going to eliminate illnesses forever. Word spread, reaching a Ph.D. candidate in cybernetics and genetic coding from Moscow University named Dr. Dragan Viktrov. He was removed for ethnic violations, and then offered a job from Dr. Pinksi in the United States…
Under the guise of medical advancements and promises of a better future, Dr. Pinski and his new partner Dr. Viktrov conducted illegal and unethical experiments in a secret laboratory. The experiments resulted in one failure after another with each only getting worse. Instead of curing each patient's ailment or disease, Dr. Pinski's patients started to develop geno-morphic mutations as a result of their disabilities. The patients, known as 'Genomorphs,' unleashed horrors marking the beginning of an apocalyptic nightmare. Now, the spirits of the fallen and the tortured echo through the halls, while the surviving Genomorphs lurk in the shadows, their hunger for destruction unyielding.'
Tales of Terror has already announced their return in 2024 as they will be part of the Central Florida Fair from February 29 – March 10, 2024. They'll be featuring a sideshow, burlesque performances, an oddities market, and a haunted house. Our recommendation: Visit Tales of Terror now for a taste of what we're sure will be another not-to-be-missed haunt this Spring.
---
Cast Score: 8.79
Cast Scores – By Question

Cast Review:
The Tales of Terror cast truly stole the show. Their dedication to their roles was nothing short of exceptional, elevating the entire haunted house to an entirely new level of terror and excitement. From the moment you step inside, you are greeted by a cast of talented actors who skillfully portray their characters with an impressive level of commitment. At every twist and turn, they seized the opportunity to engage with you, ensuring an unforgettable experience.
Interactions ranged from being placed into operating chairs to being screamed at and intimidated by every character you encountered. We were threatened with vasectomies, told we looked like we had affordable healthcare, and offered food from one of the patients. A special shout-out to the actor in the final room, who, atop a car, was contorting while suffering and crying out in pain. The high-touch necklace was worth the extra interaction we received from the actors, and that ranged from some ear touches, being thrown into a chair, and being marked with blood on our arms.
---
Costuming Score: 8.85
Costuming Scores – By Question

Costuming Review:
The costumes in Tales of Terror were all complete and fit with the theming of the house. We only saw one doctor wearing a mask and that was while we were waiting in the queue line for the haunt. Each of the actors inside donned face makeup, which ranged from blood splatter, bruised faces, and dried black residue seeping from their mouths. The costumes clearly separated the patients from the doctors and the victims and the hunters who were sent in to investigate the happenings at GenoCorp. When combined with the grungy set design, the costumes fit perfectly and added to the overall post-apocalyptic feel of the haunted house.
---
Customer Service Score: 9.34
Customer Service Scores – By Question

Customer Service Review:
Tales of Terror is located at the Central Florida Fairground, which is a quick 20 – 30 minute drive from the major theme parks and right outside of the city. Our GPS took us in a back way and we were unsure if we were in the correct spot at first. When we left for the evening, we drove out the main entrance of the fairgrounds and saw the haunt advertised on two different signs. Our recommendation is to put up one additional sign at the side entrance just in case other guests happen to be directed to enter that way as well.
Upon entering Central Florida Fairgrounds, we walked up to the midway entrance and passed through a security screening, which is always something we love to see before entering an attraction. After completing the security checks, we were greeted at the ticket booth and received a full rundown of the layout of the event and how the high-touch necklaces worked. The ticket agent was very clear about what the actors could do if you're wearing the necklace and it helped us decide who should wear the necklace for the evening. We also appreciate that if you no longer want to give consent for the high-intensity experience, you can remove the necklace at any point and you will no longer be touched.
Tales of Terror hosted several boutique pop-up shops, a temporary tattoo artist, and a psychic throughout the midway. Each shop host was kind and welcoming as we browsed their shop and there were plenty of food and beverage offerings. Make sure to visit Tales of Terror's website in advance for full parking information (including a map), dates, times, and attraction information.
---
Immersion Score: 8.56
Immersion Scores – By Question

Immersion Review:
Before visiting Tales of Terror, we highly recommend visiting their website (talesofterrorhaunt.com) and clicking the "More" button at the top of the page. The two pages of note are:
1. Attractions – This page will give you a highly detailed backstory on GenoCorp, which ties directly into the haunted attraction for 2023. In addition, there are some photos and videos from their attractions in years past.
2. GenoCorp: The Forgotten Files – This page takes you one step deeper into the GenoCorp mythology and gives you a sneak peek at some of the mutated patients still residing at the facility.
After reading both pages, we were fully invested in the story and anxious to see how it would translate into the haunted attraction. The result: A fully immersive experience from the moment you enter the midway. The scares started as you entered the midway, with the two escaped patients, who were also sisters, wandering the grassy field, chasing and terrorizing people. Both characters approached and engaged us in a solid 2 – 3 minute conversation while also building upon the story of GenoCorp. It was one of the best interactions we've had this 2023 haunt season.
As we waited in line, actors continued to interact with all guests, making you feel uneasy before entering the GenoCorp facility. The storyline was apparent and continued through the entire attraction as you came face to face Dr. Dragan Viktrov, various nurses and patients (whom we had read about in The Forgotten Files), and post-apocalyptic hunters. By wearing the glow necklace and opting for the high-intensity upgrade, the entire experience became even more immersive as it felt like we were literally dragged into the storyline and now an unlucky patient ready to become another GenoCorp experiment.
---
Special FX Score: 8.1
Special FX Scores – By Question

Special FX Review:
GenoCorpSE is built out in the middle of the Central Florida Fairgrounds but you wouldn't know you're walking through a field while navigating the halls of GenoCorp. Each of the rooms was highly detailed and the walls and props felt like they were tinged with a black goo/mold to really give a run-down look. An ominous score was piped throughout the entire attraction and you could hear sound clips of GenoCorp's slogan in the background. The lighting featured rich reds, deep blues, and neon greens which helped make the dark hues of the walls, characters' costumes, and makeup pop. As we went deeper into the facility, additional sound clips warning of contamination and to exit the facility grew increasingly louder as we approached the exit of the house. In the final scene, a laser swamp effect brought that contamination to life and it felt like you were wading through some biohazard junkyard. If that was what Tales of Terror could construct in an outdoor field, we can only imagine what horror they'd come up with in a permanent space.
---
Scare Factor Score: 8.77
Scare Factor Scores – By Question

Scare Factor Review:
For our walk through GenoCorpSE, two of us elected to wear the high-intensity glow necklaces, and one of us opted to experience the attraction regularly. The actors were true to their word, and only those of us with the necklaces did receive the high intensity. We were touched, separated, and placed into a chair, and received up close and personal character interactions. And the high intensity extended past the house and into the queue line. While waiting, one of the actors approached us and marked one of us with the black slime coming out of her mouth.
The scares throughout GenoCorpSE are not your regular jump scares. Instead, the actors personalize the experience for each person walking through, making sure no two walkthroughs are alike. One of the first characters we met in the attraction was the receptionist, Penny Rose. She threw a stapler at the wall and ran up to us and asked, "Do you have an appointment?!". When we couldn't come up with an answer quickly enough, she threatened us with a vasectomy before scaring us into the next room. In another section, one of the actors said, "You look like you have affordable healthcare," before proceeding to pull one of us into a separate walled-off section of the room for a procedure.
The finale of the house featured a laser swamp effect, a patient (Claire Carmichael) with pores over her body contorting in multiple directions, and a guard with a taser stick who sent one of us running out of the house. For those of us left behind, our ear was caressed, and the guard whispered, "I'm still following you" as we found our way to the exit. It was an effective finale and left us leaving GenoCorpSE on a haunt high.
---
Entertainment & Value Score: 8.29
E&V Scores – By Question

E&V Review:
General admission into the event costs $25 and includes access to Tales of Terror and The Neverending Nightmare's haunted attraction, a vendor market, bar, and dining area. For $30, you can choose between either a high-intensity upgrade where the actors in GenoCorpSE will touch you or you can have a second-time access through GenoCorpSE and Tormented. For $33, you'll go VIP and receive second-time access to both attractions, the high-intensity upgrade, and a special VIP line at each attraction. For the ultimate in terror, you can opt for the Freak'd Up Experience for $100. It includes everything from the VIP level and the highest possible intensity you can ask for. You will be touched, covered in fake blood and goop, and receive a commemorative prize at the end. Even better, the entire haunted house is cleared out so that it's solely yours throughout the experience. To book this experience, email talesofterrorhauntedattraction@gmail.com. Finally, parking costs $10 and is available on-site.
For all that is included in the general admission ticket cost, there is great value at Tales of Terror. It's the only haunted attraction in Central Florida that we've been to where you can upgrade to a high intensity and it's very much worth the extra cost. For the final two weekends, Tales of Terror is bringing even more vendors into the midway area so, if you've yet to check out the event this year, now is the time to go!
---
View Full Score Sheet
---
Pics We Took From Our Visit:
---
---
Guest ReviewsGuest Average: 10 out of 10
Blue June – 10/10 – October 15, 2022This haunt has it all, Lobster Boy, pig people, mad scientists, nefarious gateways, A LASER SWAMP, …show more demons! Every character has either gone completely mad or is just flat out possessed… then it gets even crazier when you go through the portal to hell. When you're standing in line before entrance it's an amazingly well done bunker (art dept killing it) it puts you in the apocalyptic mindset already, but once you get inside you start to realize it's not just the end of this world, but the portal to another one altogether! Just the right amount of jump scares and the details are incredible on set. Costumes are a 10, actors are a 10, and set design is 1000. Get the glow bands for a more immersive experience with the actors and make sure you wear bug spray! And if you have demon repellant, put that on too. LOL!
Join ourspookyadventures!
We visit Halloween haunted attractions year-round! Follow us for haunted house walkthrough videos, behind the scenes footage, and more!