Team Horrific Epiphany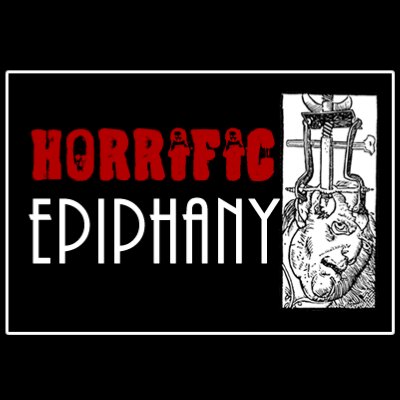 Team Horrific Epiphany – The Scare Factor's Ohio Halloween Haunted House Review Team
Team Members: Jason Wilson (Team Leader) & Katie Mechenbier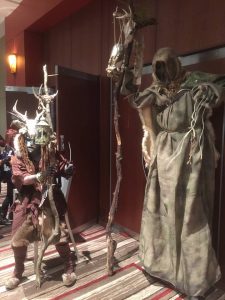 Experience Level: Veteran Team (2nd year)
Normal Coverage Area: Ohio
Background: Jason and Katie's Team name, "Horrific Epiphany," derives from their two-person company that custom-designs horror and haunt-related items, including costume pieces. Their efforts were displayed and talents made evident at the 2016 Midwest Haunters Convention in Columbus, Ohio, where they earned the "Scariest Couple" award at the event's costume party. In addition, they also organize and administrate the Ohio Haunter's Association on Facebook.
Jason is Horrific Epiphany's Chief Designer/Builder and has been involved with haunting for nearly 27 years. He started off creating monsters and props for his own yard display when he was 13 years old and continues with it to this day. He has worked as a designer, builder and haunt actor at haunts across the country through the years and has even worked on Universal Studios' Halloween Horror Nights as a designer, builder and actor.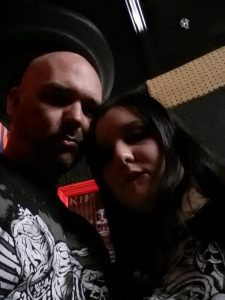 With his engineering background and intense imagination, there is nothing out of his realm of possibilities. Paying close attention to the tiniest of aspects, his props, sets and characters came into existence with a life of their own and his meticulous scrutiny carries over into his haunt assessments while reviewing.
Katie is the Chief Costumer/Makeup Artist half of Horrific Epiphany and is remarkable on both fronts. She has 14 years of theatrical experience, both "on-stage" and "behind-the-scenes" with the last 5 of those years working as a haunt actor. She was a face painter for Funhouse Faces and has done makeup work for The Columbus Zoo. Her attention to detail is the cornerstone of her talents, both for Horrific Epiphany and The Scare Factor.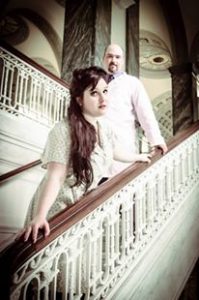 Jason and Katie have demonstrated a sincere passion for Halloween, horror and haunted houses. Their contributions and motives are directly in line with The Scare Factor's goal of promoting the haunted house industry.
---
Contact Information:
---
Attractions Reviewed by This Team: