Terror on the Fox – Full Review
Terror on the Fox is a Haunted Attraction located in Green Bay, WI.
2285 S Broadway, Green Bay, WI 54304View All Details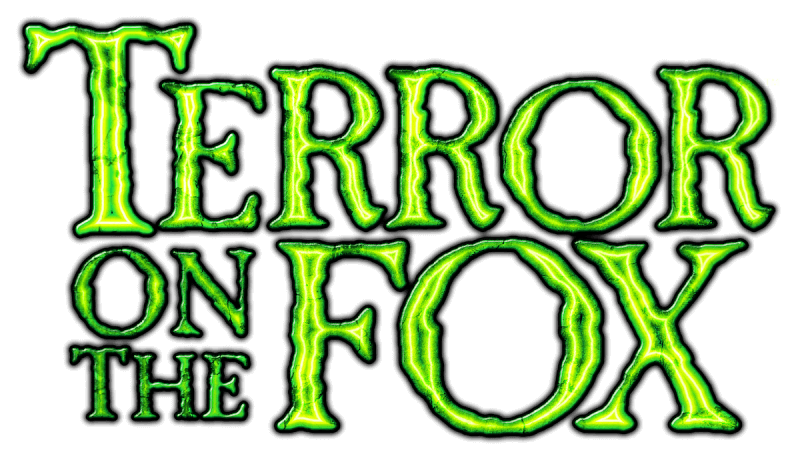 Features:

Free Parking, Indoor/Outdoor Waiting Line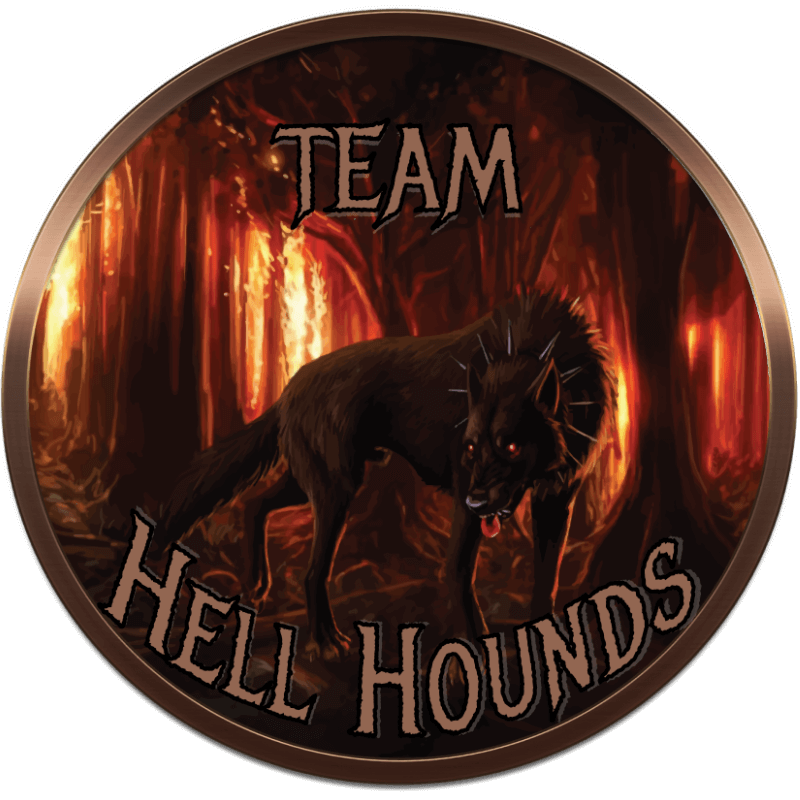 This attraction was reviewed on October 21, 2023 by Team Hell Hounds.
---
About Our Reviews and Rating System
---
Final Score: 8.18
Final Scores – By Category

Final Scores – By Attraction

Summary:
Terror on The Fox, or TOTF for short, is a multifaceted haunted attraction nestled in the scenic surroundings of Green Bay, Wisconsin, situated alongside the Fox River. This haunt is proudly presented by The Thirteenth Floor. This chilling experience allows visitors to partake in not one but two haunted experiences.
The first is 'Depths Of Darkness,' an outdoor haunt that plunges you into the depths of terror. Multiple inhabitants from the nearby village occupy these grounds; don't listen to 'Her' calling and push through to find the Manor. The second haunt is 'Blackthorne Manor: Book Of Lost Souls,' an indoor haunt that promises a spine-tingling journey. Be vigilant for what lurks inside the tight corridors as you brave through. As a bonus, a haunted train ride escorts you to the haunting grounds, ensuring a memorable and fear-filled adventure from the moment you arrive.
After completing the main attractions, be sure to browse the variety of souvenirs in the gift shop. TOTF has a wide variety of items to purchase to reminisce your experience. While on the grounds, take your time, as once the haunts are over and you exit the gift shop, there is no additional midway/entertainment to keep you around longer. These haunts are full of true terror on the Fox River!
---
Cast Score: 7.63
Cast Scores – By Question

Cast Scores – By Attraction

Cast Review:
Depths of Darkness did a good job capturing the eerie and spooky ambiance. We observed a limited number of actors in this haunt as we walked through. We noticed numerous amount of boo holes that actors did not utilize. This created a sense of curiosity about which spots have actors and which do not, keeping us on our toes. Despite the limited number of actors, TOTF filled in those spots with sound effects and spread the number of actors throughout. There were sometimes sections with no actors, which felt somewhat questionable. However, we still felt immersed in the entire haunt, which could have been enhanced by the addition of more actors throughout or more characters in various sections to enhance the experience. The actors we encountered did well in portraying their characters. As we passed by their occupied village, many actors emitted simple moans, groans, screams, and small talk.
Blackthorne Manor: Book Of Lost Souls also lacked the amount of actors throughout the haunt. While inside, we observed several areas that could have benefited from additional actors. We did notice that a significant portion of the cast utilized the sets to their advantage, attacking from multiple rooms or sections to minimize dead spots. The behavior in this haunt was often repetitive, resulting in a consistent energy throughout. TOTF could have benefited from incorporating more scenes to engage the guests inside the Manor rather than primarily relying on jump scares.
Between both haunts, we didn't encounter much dialogue. In the outdoor haunt, a few actors did engage in more dialogue, but we didn't find anything particularly special. Inside the final haunt, the actors inside were more aggressive and "in-your-face," popping out of areas least expected. This approach was consistent throughout the haunt, with fewer scenes involving characters engaging the audience than sudden appearances. It did seem less convincing in the final haunt as we did not encounter a variety of behaviors. In a Manor setting, we feel it would have been more beneficial to involve patrons and make them feel like they were a part of the house rather than lurking in the shadows, waiting to be prayed upon. The most dialogue we encountered from the entire night was on the train ride leading us to the main attractions. Both actors aboard the train were extremely talkative with guests and even tried to spook us with all sorts of tricks.
---
Costuming Score: 8.38
Costuming Scores – By Question

Costuming Scores – By Attraction

Costuming Review:
Between both haunts, we saw very good attention to costuming detail among all the cast. Almost every actor was meticulously detailed from head to toe. TOTF primarily used makeup instead of masks, although we did find some [masks] being used to enhance their costumes. We noticed that Depths Of Darkness had more details in the costumes, but those were also easier to see being outdoors (compared to the indoor haunt). The characters inside Blackthorne Manor: Book Of Lost Souls were well put together. We did not see many masks inside this haunt. Before entering the haunt, the butler actor was well dressed and did well in having an accent before shuffling us into the Manor.
In both haunted attractions, every character was well-suited for the haunt they were part of. The attire of each actor matched the scene's theme and the overall theme of the haunt. Throughout the haunts, TOTF did a good job of fitting the respective themes of the characters' costumes. In the first haunt, we saw many zombie-like inhabitants coming from the nearby river. As we maneuvered through the corridors of Blackthorne Manor: Book Of Lost Souls, we saw butlers, maids, cooks, and an array of characters that one would expect to find inside a Manor.
When we were at the grounds, we encountered various queue actors. Our favorite queue actor was the fish character who roamed around the line to enter the first haunt. This creature was well done, featuring an impressive mask. Since there was no provided storyline at the haunt, they did appear to connect to the first haunt, Depths Of Darkness. The fact that TOTF is located next to a river contributes to the connection of seeing a sea monster in the area. We also saw additional well-detailed actors roaming the lines, all the way up to the actor managing the entrance to the Manor before the final haunt. Even the two actors we saw aboard the train ride were detailed and well-appropriate for fitting their roles.
---
Customer Service Score: 9.58
Customer Service Scores – By Question

Customer Service Scores – By Attraction

Customer Service Review:
Locating TOTF is slightly more challenging than other haunts we've visited. Being our first time, we relied on Apple Maps for directions. We were directed to the National Railway Museum, located up the street from TOTF. However, when we were misdirected, we noticed signs that had arrows pointing us back toward the main parking areas. There were multiple signs, but they were challenging to read due to the insufficient lighting. Once you locate the correct parking area, you'll find it well-lit with a well-paved surface. Staff does direct you on the street in a bright safety vest with light-up directional sticks to either one of the business lots in the area.
After parking in one of the two lots, we took a short walk to the entrance of the premises. We were greeted by an intense security member with two metal detectors before entry. Since this is federal property, the staff members ensure you are aware of this, so listen to staff about what you can and can't bring in. Upon entering, a friendly staff member assisted us in finding the appropriate line for our chosen ticket option. If you haven't purchased tickets yet, they provide a ticket booth for on-site admissions, assuming they are not sold out. When navigating the grounds, staff members helped direct us to where we needed to be. TOTF also provides good signage to read, leading you in the right direction. We also saw two heavily equipped security members by the main haunted attractions, which is always something nice to have that ensures guest safety. During our time inside the attractions, we felt that everything was constructed well with no signs of hazards, including the well-maintained outdoor trail section for guests to walk on.
During our time here, all staff we encountered were knowledgeable and friendly. While some staff members were on the borderline of friendliness, others went above and beyond. A few of these outstanding staff members talked with our group before or after haunts, explaining what other offers TOTF has. When doing so, they took the time to ensure that we didn't feel rushed or pushed through for the next group. It felt like all the staff's attention was focused on our group at that moment. This was especially shown by the lady guiding us out after the first outdoor haunt.
If you are a first-time visitor, be sure to visit their website. This website is easy to navigate for almost all questions you may have. Here, you can easily find the 2023 calendar, tickets, location, weather operations, attraction information, gallery photos, and much more. Although we did not see a dedicated FAQ page, TOTF has a 'Know Before You Go' tab under 'About' that provides general knowledge of answers you might have with other useful information to know before arrival. This website stands out as one of the better ones for easily finding information and providing additional details not available on every haunt website. If you have further questions, be sure to use the 'Help' tab that best suits your inquiry. On top of that, be sure to check out the multiple forms of social media, such as Facebook, as they post throughout the season.
---
Immersion Score: 8.91
Immersion Scores – By Question

Immersion Scores – By Attraction

Immersion Review:
When you first arrive at the premises, be prepared for a wait before the train ride. This train ride is necessary to access the main haunting grounds, but we weren't entertained by actors, music, or other forms of entertainment during this time. Once on the train, actors briefly engaged with us and other customers on board. After exiting the train ride, we found ourselves waiting in line for the first haunt.
In this section, we observed a projection in the distance showcasing promo videos from the Thirteenth Floor, but we did not find music or any audio accompanying the area. Queue actors roamed around in this area, so be sure to snap some photos. A paid photo op option was available just before entering the first haunt, which you can choose to use or skip. The initial waiting area was not the worst, but we have seen this done better at other haunted attractions.
Our Team decided not to score the storyline of this attraction. TOTF does have some information regarding each haunted attraction on their website, but we did not receive anything on the grounds from entering, during, or exiting the haunts. We believe this was a missed opportunity, as there was a good general idea of each haunt online that could be extremely well executed when arriving at the haunt. We also received little of any story aboard the train ride. Overall, it left a lot of questions unanswered, which is okay as we can interrupt the story to our own thoughts. Reflection on the Depths Of Darkness information online and reminiscing our time inside this haunt, we can piece together elements of certain scenes we encountered back to the attraction description. We cannot say the same for the last haunt, as it seemed open for interpretation with no straightforward answers.
Inside both attractions, we did not find anything out of the ordinary to take away from being immersed. In the first haunt, we felt less immersed from being outside and not incorporating many building sections to walk through. However, we still found a few structures to enter along our path. From the moment we stepped inside the final haunt, we were blown away by the detail, making it feel like we were in a horror movie. Even the actors we encountered continued the immersion with nothing alarming that should not be there.
Once we finished the first haunt, we were directed to the queue for the second haunt. If you have a higher ticket option than General Admission, there is a small lounge for you to utilize. Here, you can watch the pre-show before entering the Manor, along with additional perks not offered to GA ticket holders. Even if you are not in the lounge area, you will still see the pre-show while waiting in line, as long as there is a line and you're not immediately thrown into the haunt. This pre-show was highly entertaining and a highlight of our night. It was a spooky concert-like performance featuring multiple actors, music, fog, lights, and more. It built up the anticipation for what we were about to enter and was extremely well done.
After finishing the final haunt, we were greeted by the gift shop. However, once you finish shopping, no other form of entertainment is available. We have seen this done much better at other haunted attractions by wanting to keep you around in the form of a midway of some kind. There were no fires, no extra attractions, no actors, and simply nothing but the exit and port-a-potties we saw when we first entered the premises.
---
Special FX Score: 8.28
Special FX Scores – By Question

Special FX Scores – By Attraction

Special FX Review:
TOTF excels at incorporating sound effects inside their haunted attractions. Sound effects are found just about everywhere in Blackthorne Manor: Book of Lost Souls, whereas they are less prevalent in Depths Of Darkness. Considering Depths Of Darkness is an outdoor haunt, TOTF did a commendable job of maintaining immersion by creating an ambiance that compliments the scenery, enhanced by sound effects. The outdoor haunt may have had fewer sound effects, but it still had more than most outdoor haunts we've experienced and even more than some other full-fledged haunted attractions.
Lightning is effectively used in both haunts, with the indoor haunt featuring more prominent lightning effects. Of the haunts we encountered, Blackthorne Manor: Book Of Lost Souls was intricately detailed from ceiling to floor with no aspect untouched, making this a standout as one of the best we've seen. This haunt stood out as one of the best we've seen due to its remarkable attention to detail. We encountered rooms such as a leaf room, toxic waste room, butcher shop-style area, and much more that hit so many extra points that other haunts have lacked.
Even the outdoor haunt, Depths Of Darkness, did well in the set designs. Since it is an outdoor haunt, it is hard to cover every inch of space in detail, as we saw in the indoor haunt. However, TOTF did well in creating a lot of facades, such as the tombstones and coffins we came across. Considering it's an outdoor haunt, they did an excellent job creating a detailed environment with numerous structures, facades, fog, and other creative elements to prevent the visibility of other guests ahead or behind us. This haunt also did well in keeping us in the world they created and unable to see through to other upcoming areas.
Between both haunts, there was an apparent lack of animatronics. When adventuring the outdoor haunt, we did not see any at all (or at least any going off) during our walkthrough. There was still a shortage of animatronics inside the Manor, although we encountered a few at times. We observed a spider descending the wall in the corner of a room to first be greeted by a figure covered under a sheet in a moving rocking chair. The times TOTF did use animatronics, they were well placed and fit their environments, but they may benefit from more with the lack of actors inside each attraction.
Inside the Manor, TOTF used a lot of air blasts to startle guests when walking through. It seemed as if there were excessive air blasts and a shortage of incorporating other effects for a more well-rounded experience. Inside, we came across a laser swamp along a pathway that tied well in the room, but there was no actor, so it served as a simple ground effect. The last room in the final haunt hindered visibility due to the dense fog, which disoriented us. Strobe lights were found among both haunts, along with more lighting effects.
---
Scare Factor Score: 7.59
Scare Factor Scores – By Question

Scare Factor Scores – By Attraction

Scare Factor Review:
With not being packed with actors, we still got some good scares throughout the night. We found the outdoor haunt was considerably less intense from start to finish, seeing the actors coming in some areas. The actors in this haunt used less dialogue and mainly gave looks, snarls, and small phrases that weren't particularly remarkable. A few actors had clever hiding spots that got a few of us during the haunt. The indoor haunt was a completely different experience and maintained intensity throughout. Many actors' hiding spots were much more challenging to see inside the building than the outdoor haunt.
On the day of our visit, TOTF did well in timing groups throughout the night. For both haunts, we got sent in with our group of three. The only time we got into a large group was halfway through the indoor haunt as the group behind us rushed through. This can always fluctuate by crowd size, day of attendance, and many other factors. During the outdoor haunt, almost all scares came to our group leader or middle but rarely to the last person. At one point, an actor followed our last member to enhance the experience. This was similar to the indoor haunt as almost all scares were to the front of the group and rarely the last person. However, there were instances when we added other guests to our group, and even then, they received scares as we could hear them getting frightened.
Most scares at TOTF are jump scares or being frightened by terrifying actors in costumes. The first haunt featured some jump scares, but we did see a lot of missed opportunities in areas where actors were absent. Most of all, scares inside the Manor came from double-door pop-outs that are always a great addition to haunted attractions. The sound effects were so effective that I even jumped when I heard a dog bark with a lighting effect by a dog house, even though there was no animatronic dog.
The scare attempts inside the Manor started to become predictable as we noticed the audio paired up with the actors' scenes. We often heard the audio cues and knew a jump scare was imminent, and we spotted several in advance as the actors were slightly delayed. The times the actors hit the audio with the lightning effects in sync were amazing.
At any haunted attraction, we typically expect some form of a finale for each haunt they provide. TOTF did disappoint by not having a finale of any kind to conclude Depths Of Darkness. After continuing through the woods, we were left in an open area with nothing going on. Just as we were about to exit this haunt to the next line for the indoor haunt, an actor briefly came to us on the side and just snarled. While appreciated, this was a letdown to see as the haunt's finale, and our score reflects that.
On the flip side, the indoor haunt delivered a strong finale that we rarely encounter. This room was very disorienting and almost dangerous because of how little we could see. The fog, paired with strobe lights and sound, gave this a special effect as we pushed further to find the exit. Adding an actor or animatronic in this finale would bring even more intensity that we doubt anybody would forget!
---
Entertainment & Value Score: 8.07
E&V Scores – By Question

E&V Scores – By Attraction

E&V Review:
When visiting TOTF, our Team spent only 1 hour total experiencing the main two haunts, lines, and the included train ride. To start our night, the train ride we experienced used to travel to the main haunts lasted around 13 minutes. The first haunt we experienced was Depths of Darkness, a 10-minute walkthrough. Following that, our final haunt only took us 8-1/2 minutes once we entered. The total time for experiencing the two main haunted attractions was 18-1/2 minutes. With General Admission being $25, TOTF has a 0.74 minute per dollar (MPD) rating. This price point is a bit below the average of 1.0 compared to other haunts.
Something TOTF does differently is include a train ride leading you to the haunt grounds. After going through security, you must wait in your given admission option line while a train is en route. Guests board a train that takes them on a short ride to the official grounds, which comes at no additional cost. During the ride, they used lighting and sound effects paired with two actors roaming two separate train cabins. The actors here were vocal and walked up and down the aisle, interacting with guests via conversations and small scare attempts. We even saw one of the actors pulling out her teeth to give to the smaller children aboard.
While on the grounds, the TOTF does offer a concession stand to purchase food and drinks. When waiting for the first haunt, there was a good amount of highly energetic queue actors roaming around for photo opportunities and to keep guests entertained. TOTF also has a large projection screen playing promo videos to take some of your attention during the wait, but the audio could have been more present. They also had a paid photo op that guests may utilize before entering the first haunt. For higher ticket options, they had a small VIP waiting area after concluding the first outdoor haunt. Here is a small private area with private access on the other side of the concession stand and a private port-a-potty with a fire to watch the pre-show from afar before going into line for the final indoor haunt. After finishing the last haunt, TOTF brings guests to the gift shop with various souvenirs for sale. The gift shop is not in any midway area, so once you are done here, you are spit into the parking lot and must part ways from the grounds unless you repay for admission.
TOTF uses dynamic pricing, so be sure to buy in advance to save! The prices vary depending on the day of attendance, increasing closer to the event date. From browsing ticket prices ourselves, they give you three options. The first option is General Admission for $25, which includes admission to both haunted attractions at a standard wait time. For those looking for express wait times, they offer a Fast Pass option for $35, which includes the main haunts and approximately 1/3 the wait compared to General Admission. Lastly, they offer a Platinum option, which is the ultimate VIP experience. This option is $55, which includes unlimited Fast Pass access to the attraction, a free photo, a VIP lanyard, and 13% off retail. Regardless of your ticket option, you will need to select an arrival time when you enter the property. This helps alleviate the buildup of guests going through security when first arriving and helps distribute the wait times throughout the night.
If you have not been to TOTF before, be sure to add this one to your list! This haunt is presented by the Thirteenth Floor, who always knows how to put on a quality show. Despite the minute-per-dollar rating being lower than other haunts in the area, we still experienced a high-quality haunt. Make sure to add this to your haunt list and check them out for yourself!
---
View Full Score Sheet
---
Pics We Took From Our Visit:
---
---
Have you visited this attraction?
Join ourspookyadventures!
We visit Halloween haunted attractions year-round! Follow us for haunted house walkthrough videos, behind the scenes footage, and more!