The 13th Hour Haunted Trail – Full Review
The 13th Hour Haunted Trail is a Haunted Attraction located in Corryton, TN.
7201 East Emory Road, Corryton, TN 37721View All Details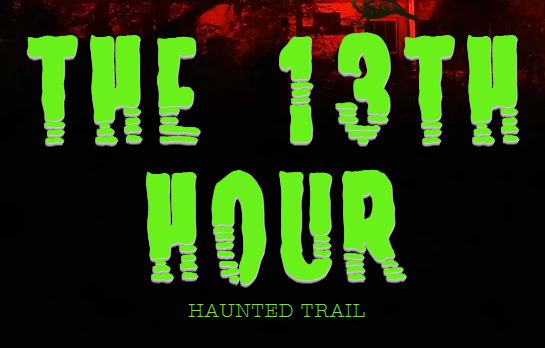 Features:

Restrooms/Porta Potties On-Site, Food/Concessions, Optional Games/Midway, You will NOT be touched, Original Characters, Uncovered Outdoor Waiting Line, All-Indoor Attraction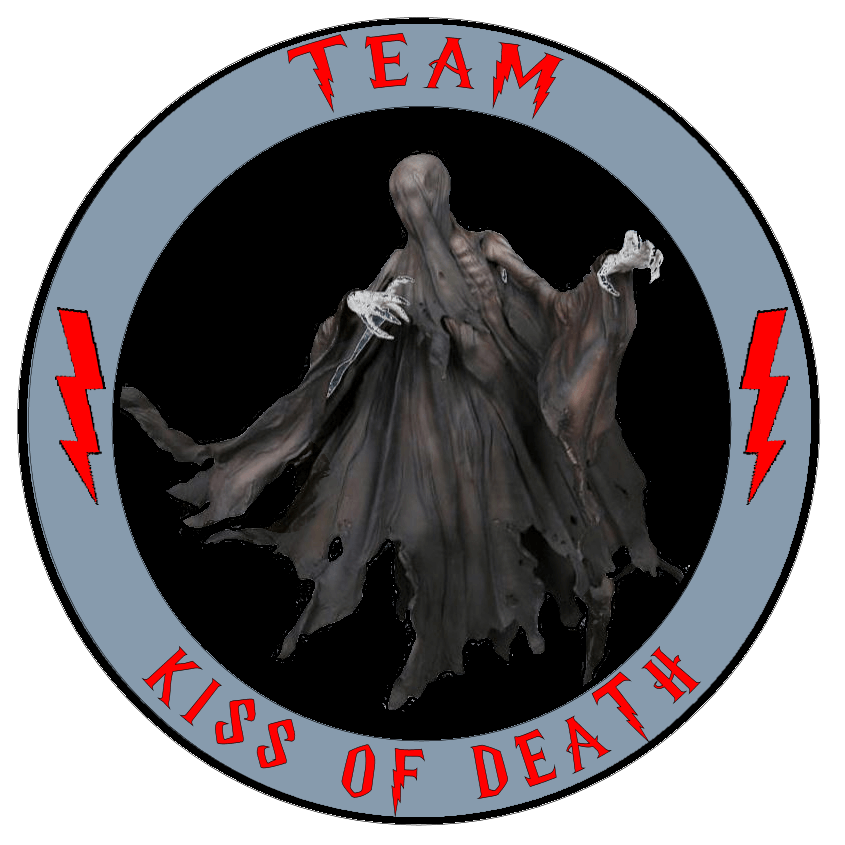 This attraction was reviewed on October 14, 2022 by Team Kiss of Death.
---
About Our Reviews and Rating System
---
Final Score: 6.51
Final Scores – By Category

Final Scores – By Attraction

Summary:
The 13th Hour Haunted Trail is an all-outdoor haunt going on their 7th year of scaring the locals. This year, they decided to go with a CarnEvil theme inside the cornfield. There are clowns and freaks aplenty within the corn. Be careful if you decide to enter, because it may be your last chance to see daylight!
---
Cast Score: 5.86
Cast Scores – By Question

Cast Scores – By Attraction

Cast Review:
It seemed like there weren't enough actors within the haunt to keep the scares flowing constantly. There were many areas where we would be walking through the corn field with nothing going on. However, within the scare zones, there were plenty of actors to play off each other and/or provide scares.
The actors were convincing in the roles they were portraying. For the most part, everyone stayed in character for the duration of the haunt.
The interactiveness of the actors was lacking. About half would provide some well-rehearsed verbal dialogue that prompted different responses from us, while the other half would just stand and stare or jump out, then disappear. Occasionally, the jump scares worked well, but we were looking for more interactiveness from the actors, such as briefly blocking our path, lurking behind us, or even more verbal interactions.
The behavior of the actors was somewhat similar. Many of them would jump out, then disappear and some would stand and stare. We would have liked to see some different behaviors within the cast.
---
Costuming Score: 6.71
Costuming Scores – By Question

Costuming Scores – By Attraction

Costuming Review:
The costumes worn by the scare actors were decent, but some of them seemed incomplete. For example, there were actors wearing masks but only had street clothes on with them which were obviously not something you would find at a carnival. With that said, there were some very well-done costumes. A special shoutout goes to the carnie host in the beginning of the haunt; he was very interactive and believable!
Overall, the masks and makeup were done well. I didn't notice any use of prosthetics and they may have benefitted from more details with face makeup, but they did well. The masks seemed to fit the actors well, however, you could see some exposed skin because the mask wasn't on properly.
Each costume was appropriate to their respective scenes. Now, because the haunt was supposed to be carnival-themed, a lot of the costumes were clowns and they may have seemed strange in a cornfield but the haunt made it seem like they were supposed to be there.
We were a little confused about the queue actors and the staff working in the ticket booth. The staff in the ticket booth seemed to only have makeup on but wearing regular clothes. They had cast members in the parking lot but they only had on masks and regular clothes. The main queue actor was wearing what looked like a welding helmet and shooting out fire. While it was a very cool effect, it didn't quite make sense with the carnival theme.
---
Customer Service Score: 8.6
Customer Service Scores – By Question

Customer Service Scores – By Attraction

Customer Service Review:
The only thing we would like to see different about the premises as a whole would be the entrance and the parking lot. The signs were large and well-lit at the entrance, but the entrance itself was slightly dangerous. We felt like it was hard to tell where to turn and we thought we would go in the ditch as we drove in. Also, the road going up to the haunt was very narrow; as we were leaving, we had to drive off the road to let another car pass us. Everything else was very easy to navigate and locate. It was obvious where the ticket booth and the entrance to the haunt was located.
There was only one thing that felt slightly dangerous other than the lack of lighting at the driveway. There was no lighting at all in the parking lot, and it was an all-grass lot. If it had rained, it would be very muddy. Everything else appeared perfectly safe. They had police officers and firefighters on site as well.
Each staff member we encountered was helpful and friendly. We noticed that they treated other visitors the same way as well. They were even willing to answer any unusual questions.
Before arriving, we took a look at their website and Facebook page. Each has all the basic information you would need prior to visiting a haunted house. It was lacking some other information though. There were no instructions on parking, whether or not it was indoor or outdoor attraction, there was no rainout information, touching policies, ADA information, or information about the theme or storyline. Since the haunt is called a "haunted trail," we always assume it is outside but the website was not specific.
---
Immersion Score: 4.96
Immersion Scores – By Question

Immersion Scores – By Attraction

Immersion Review:
The pre-haunt areas gave us an effectively spooky vibe. The 13th Hour Haunted Trail provided photo ops, a fortune teller, horror movies playing on a big screen, a bonfire, and a food truck. It was easy to tell that we were at a haunted attraction, and we were ready to be spooked!
The haunt's theme was obvious since we got an introduction from the Carnie host in the beginning. There were some slight issues throughout the haunt, however. The theme did not carry through very well. We would go through a room with a fortune teller, then we would see a magician with throwing axes, but suddenly we would be in a graveyard and at one point, we saw a zombie animatronic and a grim reaper. It didn't quite make sense for those characters/scenes to be in a carnival.
We were not consistently immersed within the haunt. We noticed some exposed modern-day technology that wouldn't otherwise be in a creepy carnival. We also ran into several groups in front of and behind us. Some bottleneck issues could have been prevented if the timing of each group was correct.
The atmosphere at the haunt's exit was severely lacking in attempting to keep people to stick around. We were dumped into the parking lot with those few clown actors with chainsaws instead of where other events were taking place, as we will talk about below.
---
Special FX Score: 6.83
Special FX Scores – By Question

Special FX Scores – By Attraction

Special FX Review:
The sound effects were decent in keeping up an effectively spooky vibe. At times, it was just dead silence, which sometimes worked in providing an uneasy feeling. Other times, we could hear some light background sounds which appeared to work well enough for this particular attraction.
Each scene had its own particular design. Sometimes, there would be great detail put into the scene and other times, they were lacking some important details that would have helped make the haunt seem more realistic. We came across a shack with strange items hanging from the ceiling, a tunnel making it feel like there were snakes at our ankles, and a toy shed with disturbing toys attached all over the walls.
This attraction only used a few animatronics, and those that were used weren't as effective as they were meant to be. Oftentimes, the animatronic would activate, and we would see it coming because we were stuck behind several groups in front of us. They may have been more effective if we hadn't been stuck in a conga line. The props seemed to work well. At one point we were walking across a bridge with cloaked mannequins and there was no way to know which one was real and which ones were fake.
The special effects were very cool. We enjoyed the use of strobe lights, lasers, vortex tunnels, fog, and different lighting. They all helped make the carnival theme seem more realistic. Each time, we were in a non-scary zone going through the corn, the only lighting we had was from the stars and the moon so you better hope it's not cloudy or you may get lost in the corn!
---
Scare Factor Score: 6.16
Scare Factor Scores – By Question

Scare Factor Scores – By Attraction

Scare Factor Review:
There were several times we came across some scary moments. Many actors would be hiding in places we didn't see coming, and oftentimes, there would be loud noises that would make us jump. Unfortunately, because there were so many dead spaces, the overall scare factor fell flat.
As far as providing scares to everyone in our group, they did well until we came upon the group in front of us. It seemed like timing and group spacing were an issue, but they always tried to center the scares to the middle of the large conga line.
Once again, because we were bottlenecked with multiple groups, the predictability of the scares were high. We would see an actor from far away because they attempted to scare the few people in the front of the line. However, prior to catching up with the other groups, the haunt provided some well-timed and unpredictable scares.
The variety of scares wasn't as wide as we would have liked to see. Most scares were jump scares or actors staring us down. The spinning vortex tunnel, voices coming from the corn, and the use of fog and lasers were a nice touch, though!
The ending of the haunt was well-done! Clowns with chainsaws are very intimidating. On top of that, it was very dark, so we didn't notice them immediately.
---
Entertainment & Value Score: 7.06
E&V Scores – By Question

E&V Scores – By Attraction

E&V Review:
Overall, we were entertained by the main attraction. Aside from the bottleneck effect and the dead space, The 13th Hour Haunted Trail is doing a fine job of scaring the locals.
The price of this haunt is decent compared to other attractions. However, because of the few things that needed improvements, it may have been priced a little too high. It costs $22 to enter with general admission, and it took us 23 minutes to walk through for a minutes per dollar rating of 1.05. Fast pass tickets are also available on their website.
Because this attraction offered a variety of things to do prior to going into the haunt, it helped with the value of the ticket price. We had the option to sit and watch a horror movie, visit the fortune teller on-site, relax at the bonfire, or take our photos at the photo op.
---
View Full Score Sheet
---
Pics We Took From Our Visit:
---
---
Have you visited this attraction?
Join ourspookyadventures!
We visit Halloween haunted attractions year-round! Follow us for haunted house walkthrough videos, behind the scenes footage, and more!