The 13th Hour Haunted Trail – Full Review
The 13th Hour Haunted Trail is a Haunted Attraction located in Corryton, TN.
7201 East Emory Road, Corryton, TN 37721View All Details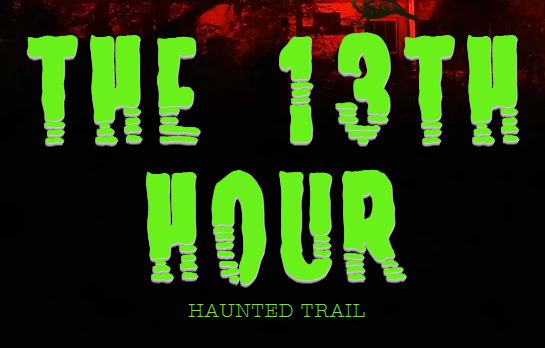 Features:

Restrooms/Porta Potties On-Site, Food/Concessions, Optional Games/Midway, You will NOT be touched, Original Characters, Uncovered Outdoor Waiting Line, All-Indoor Attraction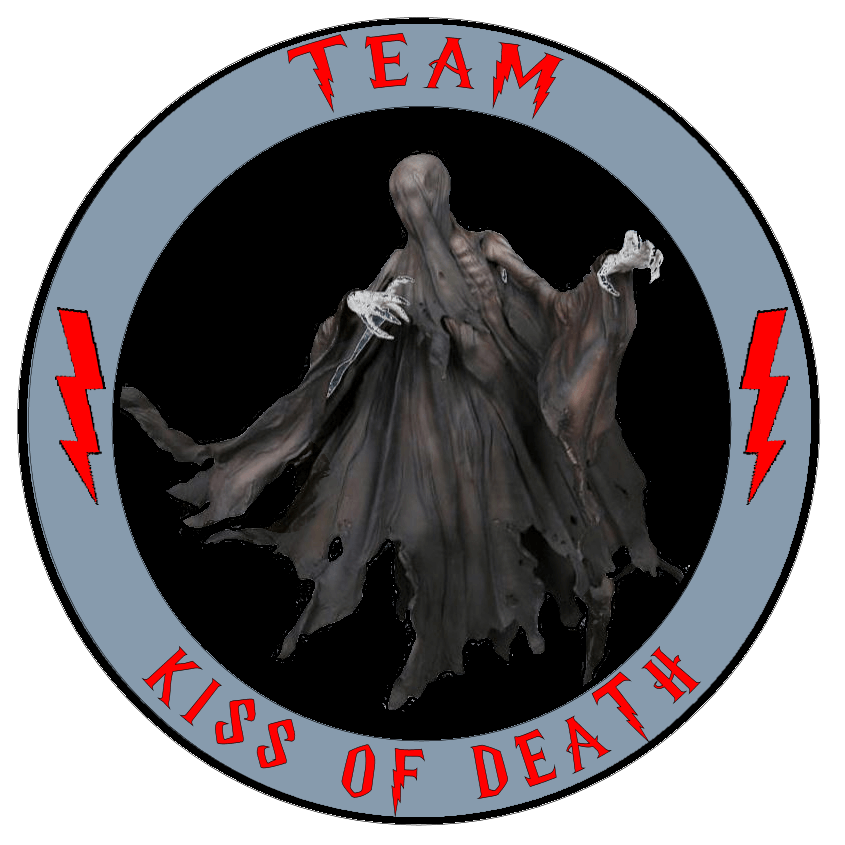 This attraction was reviewed on October 14, 2023 by Team Kiss of Death.
---
About Our Reviews and Rating System
---
Final Score: 6.93
Final Scores – By Category

Final Scores – By Attraction

Summary:
The 13th Hour Haunted Trail focused on the theme of Phobias this year. If you have some type of fear, you are sure to experience it within this haunted attraction. Be on the lookout for spiders, blood, dark spaces, dolls, and many others!
The haunted trail first winds through the corn, making you go through various creepy scenes. You then enter the haunted forest where there's a graveyard and other scary props and animatronics. You end the haunt by going back through the corn with an intense finale that will make you want to run away.
Are you able to survive The 13th Hour Haunted Trail by coming face to face with your deepest phobias?
---
Cast Score: 6.46
Cast Scores – By Question

Cast Scores – By Attraction

Cast Review:
There weren't quite as many actors as we hoped to see within the corn. Each scene had at least one actor, but within the transition zones there weren't enough to keep the scares flowing. However, they were well-hidden and did a good job of not giving away their location until they were frightening us.
Each actor had a different role to play and those roles were quite believable to the character they were playing. They all stayed in character very well, but not many had any dialogue. Most of them would stay completely silent while banging a weapon around, running up to us and making a weird sound, or simply staring us down. We would have liked to see a bit more dialogue used by the actors. There also could have been more physical interactions where the actor would block our path or do something to make us go in a different direction.
There was a decent variety of character behaviors. We experienced many jump scares where all the actors would do is jump out and do nothing more. Then there were behaviors such as running at us from a distance only to stop and block our path, or things such as popping out to talk to us, then following us down the path.
---
Costuming Score: 7.31
Costuming Scores – By Question

Costuming Scores – By Attraction

Costuming Review:
Most costumes were made to fit each of the scenes the actor was in. Some were harder to see due to the darkness of the area, but we believe that we were only ever meant to see part of the costume. And just knowing something was moving around in the darkness with us was scary enough.
We didn't see much makeup being used on the actors, it was mostly masks. The few actors that wore makeup looked fairly detailed, but not quite as elaborate as designs we have seen in the past. The masks were well-used and mostly fit each actor and scene they were in.
There were a few costumes that seemed out of place. For example, there were several clowns within the corn, but they were scattered in random locations. However, there were others that really fit the scene they were in, like the guy covered with bugs in the bug-filled room or the deadly butcher in the butcher shop.
We only noticed two queue actors, but they both were wearing pretty cool costumes. One was a very creepy clown named Bobo and the other appeared to also belong in a circus. They both kept the guests quite entertained.
---
Customer Service Score: 8.42
Customer Service Scores – By Question

Customer Service Scores – By Attraction

Customer Service Review:
The 13th Hour was easy enough to locate with the help of our GPS and following signage. The sign at the entrance was about medium sized with some lighting surrounding it. We turned onto a dirt road and went up a hill to immediately see parking attendants showing where to park. The parking lot is all grass so if it rains, be aware there may be a chance of getting muddy. There were lights and signs everywhere showing where the ticket booth and queue line started.
We felt safe at this attraction. Upon pulling in, we immediately saw police officers on site. The only thing that could have benefitted this haunt was more lighting in the parking lot. Most everything within the haunt was on level ground, so there was no chance of slipping. If there was a place you had to step up or down, it was clearly marked or had lighting surrounding it.
Every staff member we spoke to was very friendly and helpful. Everyone we encountered seemed to enjoy working there and they were happy to answer any questions we had.
Their website is easy enough to navigate. You can purchase tickets online before arriving or check out the dates/prices of the attraction. We would like to see an FAQ page in case anyone has questions about handicapped accessibility, rain policies, the storyline, touching policies, etc.
---
Immersion Score: 6.53
Immersion Scores – By Question

Immersion Scores – By Attraction

Immersion Review:
The pre-haunt atmosphere was very exciting and haunting. There were many spooky decorations, scare actors, a horror movie playing on a big screen, and photo opportunities. We definitely felt the spooky vibes pouring off this attraction.
The storyline here was phobias, which is quite a broad topic and can be used in many ways. They had multiple different scenes representing different phobias, such as arachnophobia, hemophobia, claustrophobia, coulrophobia, and many others.
We felt there were too many barren areas with nothing going on. It didn't benefit the haunt or give spooky vibes. If the transition zones had been shorter, we think this attraction would be scarier or feel more immersive. On the other hand, some areas were structured very well. We felt like we were truly in a graveyard, for example.
The flow after the haunt was quite dull. We were chased out of the haunt by some clowns with chainsaws, but that was the end. There was nothing afterward but being spit into the parking lot, and that made us feel like we had to leave immediately. You always have the option to go back into the pre-haunt area, but you might feel like you aren't allowed to stick around.
---
Special FX Score: 5.54
Special FX Scores – By Question

Special FX Scores – By Attraction

Special FX Review:
Unfortunately, there weren't many sound effects within The 13th Hour Haunted Trail. This did not help promote a sense of creepiness. Most areas were completely silent, aside from the sounds the actors or the guests were making. However, in the scenes that had sounds, they fit the scene well.
Each scene was different from the last and had its own unique look. There were a few areas that had simple designs without much detail. These areas would have benefitted from more items on the walls or more props to create a more realistic feel.
Each prop and animatronic they used had a semi-realistic look, was used in the proper location, and was timed perfectly. We never expected most of the animatronics to activate when they did, which added to the creepy factor.
The 13th Hour Haunted Trail used several different sensory effects, such as the use of fog and lasers or strobe lights, different applications of lighting, and a vortex tunnel. We always love seeing lasers and fog being used together, especially when they are used right, and this haunt did it well.
---
Scare Factor Score: 7.56
Scare Factor Scores – By Question

Scare Factor Scores – By Attraction

Scare Factor Review:
We were successfully scared multiple times throughout this haunt. Many scare actors had some great hiding places, so we never saw them coming. We especially enjoyed the scarecrow because he was hiding in plain sight.
The scare actors did a good job of providing scares to everyone in the group. They would scare us from all directions, so we never knew where they were coming from. They also used plenty of distractions to deter our attention away from the main scare.
There was a pretty good variety of scares that were used as well. They used plenty of phobias, camouflage, jump scares, disorientation, directional scares, and others. The camouflage scare was probably our favorite because they used an actor dressed as a scarecrow and he made the perfect statue.
The finale of The 13th Hour Haunted Trail was pretty intense. They used two chainsaw actors at two different times to chase you out of the corn. You just never know when they are coming, so be on the lookout!
---
Entertainment & Value Score: 7.13
E&V Scores – By Question

E&V Scores – By Attraction

E&V Review:
We were entertained by this attraction and would be happy to come back again to see any changes or updates made in the future. We really enjoy these types of attractions because there is something about cornfield haunts that always makes them so creepy.
The extra amenities that are included in the ticket price are: a movie on a big screen, queue actors roaming around trying to scare everyone, a bonfire, and several photo opportunities. We enjoyed the movie playing, but felt the location of it was a bit too far away from the queue line so you could only watch it before you get in line or after you are done with the haunt.
The cost of admission is $24 with a 17.5 minute haunt time. The Minutes per Dollar (MPD) rating is 0.73, which seems to be about average compared to the other haunts we have been to. We felt the ticket price was a little high based on the entertainment provided and compared to other haunts in the area. However, we still very much enjoyed ourselves and are excited to come back to see what they come up with next year!
---
View Full Score Sheet
---
Pics We Took From Our Visit:
---
---
Have you visited this attraction?
Join ourspookyadventures!
We visit Halloween haunted attractions year-round! Follow us for haunted house walkthrough videos, behind the scenes footage, and more!