Review of The 17th Door Haunted Attraction
Review of The 17th Door Haunted Attraction
Review of The 17th Door Haunted Attraction
The 17th Door
The 17th Door is a Haunted Attraction located in Fullerton, CA.
1851 W Orangethorpe Ave, Fullerton, CA 92833View All Details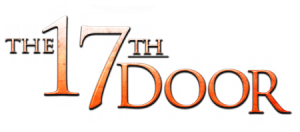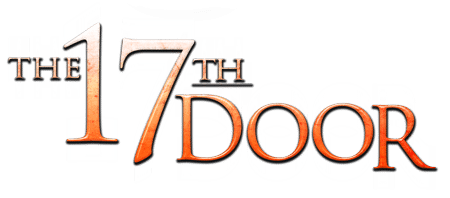 Features:
Free Parking, Restrooms/Porta Potties On-Site, Gift Shop/Souvenirs, "Hi-Tech" Attraction, "Extreme" Attraction, You may be touched, Original Characters, Uncovered Outdoor Waiting Line, All-Indoor Attraction
Team Elm Street Dreamers reviewed this Haunted Attraction on September 28, 2018.
How Do We Get These Scores?

Final Score:

9.53
How Did We Get This Score?

Summary:
The 17th Door had been the most popular extreme haunt in Southern California since they started in 2015. After finally getting to visit it for my first time, I can definitely understand why they have such a great reputation. It's setting is prison themed, so our first step was 'prisoner intake.' They had us sign a waiver before entry which included warnings for touching, electrical shock, insects, foul language, projectiles that may leave welts, moving floors, and claustrophobia just to name a few. They also gave us a safe word, 'Mercy,' but where is the fun in that? I am happy to say we all made it through, but with the intensity of this haunt, I can imagine they hear 'MERCY!' pretty often.
Even with all of the extreme elements, the 17th Door maintains a high level of professionalism, and some of the best scare actors I have ever witnessed. They pushed us to our limits but still had us begging for more. There are doors at the end of each room with a number ranging from 1- 17. The rooms get more intense as you progress, and when the number above the door switches from red to green, you may proceed to the next room. The haunt is linear, but we loved the unique process of waiting for the next door to open. The anticipation while waiting for it to turn green creates an interesting sense of dread. We wanted it to turn green so we could escape our current situation, but we knew whatever was through the next door would be even more horrifying than the last.
---
Cast:

9.55
How Did We Get This Score?

There is a cast of over 100 actors but on any given night there are about 55 active scare actors. This helps keep high energy with every actor, and they did a great job of keeping us immersed. Everyone was enthusiastic and engaged in his or her roles, especially the ones we were lucky enough to speak with. The actors that had dialogue were very believable and did a fantastic job interacting with everyone in the group.
One of the standout actors was a host to one of the worst smelling rooms I had ever been in. There were dirty toilets in the corner, and a man was asking us if we knew what was for dinner. He seemed very excited and wanted us to share with him but cockroaches were not what we had in mind for dinner!
Another amazing actor was an old man patrolling one of the jails hallways. He was holding a large key ring with about 40 keys on it and told us we needed to run and keep up with him because a demon was about to come through the door behind us in about 30 seconds. When he took off 'running' it was a comedic, slow walking pace, bent over shuffling along, yelling for us to keep up. As the music got louder, the stress built, knowing the door was going to open behind us. We had to wait for the old man to get to the door. When he finally got there he was trying every key saying, 'No, not that one, maybe this one.' By then, a giant scare actor on stilts with a terrifying costume was running down the hallway at us, as the old man remained completely calm trying more keys. There was an amazing ending to this scene that I will not spoil, but the cast made this a very original and memorable scene.
---
Costuming:

8.48
How Did We Get This Score?

Costuming for the actors was just slightly above average, but this is due to the prison theme. Most of them were prisoners so they had on orange jumpsuits and a creepy mask. The ones that had more dialogue had individual costumes like a janitor or a warden, and more makeup than the other actors.
There was a team of 6 makeup artists, but with the intensity of the haunt, it was a little tough to pay attention to close details of makeup. There were a lot of masks, but when we did see makeup it was average. Good airbrush and textures, but a little repetitive and predictable. The masks were high quality and very detailed, even up close, but we did see a few actors with their masks un-tucked from their suits. This is probably due to heat, and to help them move around better with all the climbing and running they do, but it still slightly affected authenticity since it forces to remind you that it is indeed a mask. The costuming was still appropriate for the theme, we felt like inmates, and prison guards surrounded us throughout the haunt.
---
Customer Service:

10
How Did We Get This Score?

The haunt was very easy to locate, it was behind a shopping center in a large parking lot. Parking was free, and there were plenty of signs directing you to the entrance. The haunt also felt safe, all actors go through a 'Scare School". This trains them for timing and professionalism. Including a complex, magnetic lock, timed door system. Everyone at 'prisoner intake' did an awesome job at explaining the emergency exits, safe word, and any other questions we had. Ticket prices and other details were conveniently located on a large, easy to read display behind the ticket counter.
---
Atmosphere:

9.6
How Did We Get This Score?

This year's location was behind a strip mall, but they did a pretty good job of transforming it into a prison yard. There were a few scare actors roaming around with knee pads for sliding and tasers to make loud electric sounds. They kept us entertained and it seemed suitable for the haunt.
---
Special Effects:

9.55
How Did We Get This Score?

The sound design in this attraction was top of the line. All the loud scare effects were timed perfectly, and the ambient soundtrack in between made for a great sense of adventure. The music seemed to change and grow louder as we made our way to key scenes or big scares.
All props inside were very realistic and looked one-of-a-kind. Nothing looked bought from a store, everything seemed professionally made and exclusive to the haunt. They did a great job with details no matter how close you looked, this really helped keep things feeling authentic. Even with tons of fog, sound effects, and even fireworks, we never saw any machines or wires to create these effects. Everything was hidden very well, and all the special effects took us by surprise.
---
Theme:

9.6
How Did We Get This Score?

From start to finish it was very obvious that we were in a jail. Lots of jail cells and escaped prisoners crawling out from under bunk beds. The story followed a young woman named Paula with a troubled past. She killed her baby at the end of year 2, which led to this year's 'Perpetuum Penitentiary,' where she is still serving her time. The haunt was very story-based and incorporates a lot of real-life terrors. The inside of the haunt carried the theme perfectly, but the outside waiting area behind the strip mall could have a few more features to help it feel like a real prison.
---
Scare Factor:

9.75
How Did We Get This Score?

We all agreed that this is one of the most terrifying haunts we have ever been through. All of us were constantly jumping, and running away in true fear. They were keeping groups small (4 to 8 people) to make sure everyone got a great experience. The gaps between groups are only about 10 seconds, leaving very little time to reset but they work hard at building up some energy for the next group in that short amount of time. They had a very wide variety of scares from quick jump scares to high-energy scenes with tons of special effects. The scenes with electrical shock were definitely the most extreme, but they had a lot of other things happening simultaneously so nothing felt forced. The finale to this haunt is one that I will always remember. I don't want to ruin it for anyone, but it combined a huge variety of special effects including electricity, claustrophobia, loud sound effects, and complete darkness.
---
Entertainment & Value:

10
How Did We Get This Score?

The 17th Door is a great value. The haunt came in at 35 minutes, but with its extreme scares and well-acted scenes; it felt more like an hour. None of us wanted it to end, but when it finally did we definitely all shared a huge sigh of relief. Regular tickets are $28 and VIP is $34, which lets you skip the line. That puts us well under a dollar per minute, and this event was easily worth more than that.
They also had a VR experience add-on that was an additional $13. We did not do the VR 'Vixi Ward Experience' but we have heard great things and it sounds like it lives up to the rest of the haunt. Additionally, they offer a 'Mercy Pendant' for $5. You still have to sign the waiver and there are no guarantees, but the Mercy Pendant will help prevent you from getting shocked or coming into contact with bugs. You will still be touched though, and they advertise the pendant as approximately 92% effective!
Overall, The 17th Door is a fantastic haunt, and we highly suggest it to anyone in the area. It is even worth traveling to depending on how extreme you like your haunts. For us, this was a near-perfect haunt! We can't wait to see what they come up with next year, and we are definitely fans for life.
---
How Did We Get These Scores

Promo Images:
Click to Enlarge