The Cadaver Zone Spook House – Full Review
The Cadaver Zone Spook House is a Haunted Attraction located in Webb City, MO.
25088 Kafir Road, Webb City, MO 64870View All Details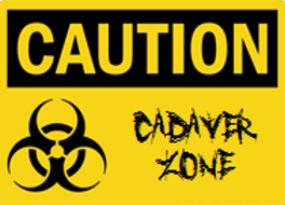 Features:

Free Parking, Gift Shop/Souvenirs, "Old-School" (Low Tech), You will NOT be touched, Original Characters, Uncovered Outdoor Waiting Line, Indoor/Outdoor Attraction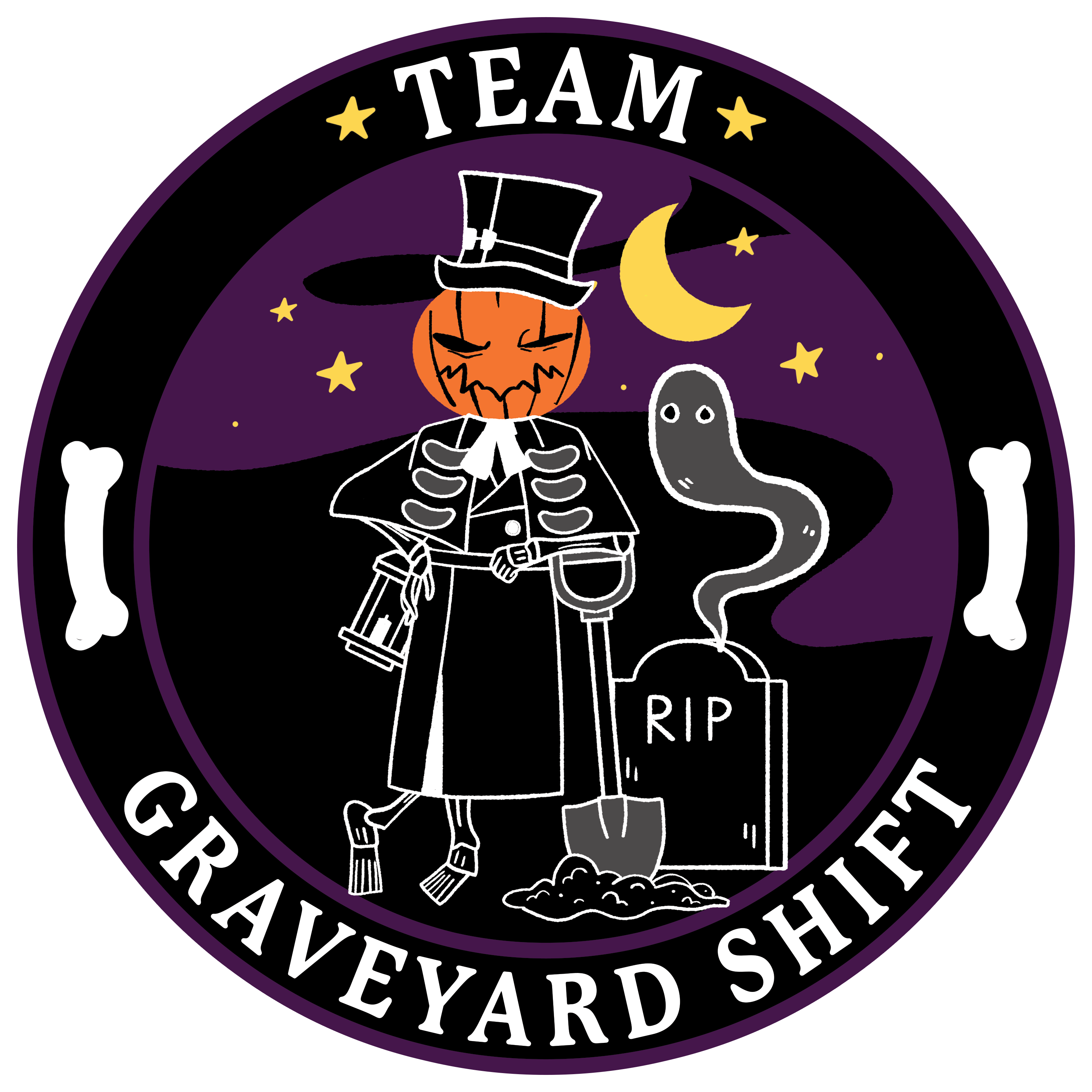 This attraction was reviewed on October 20, 2023 by Team Graveyard Shift.
---
About Our Reviews and Rating System
---
Final Score: 8.2
Final Scores – By Category

Final Scores – By Attraction

Summary:
The Cadaver Zone is a haunted attraction in Webb City, Missouri, and the surrounding Joplin/Carl Junction area. I went solo for my first time visiting this attraction, and I am happy to say I am grateful to have finally visited!! The cast was not only eerie but talented, and even with a shorter walkthrough time, they managed to jam-pack this attraction with all sorts of tricks and treats!
Interested in learning more? Please continue to read to see our full-depth review of The Cadaver Zone!
---
Cast Score: 8.29
Cast Scores – By Question

Cast Scores – By Attraction

Cast Review:
The cast was extremely fun, energetic, creepy, and scary!! Almost all of them had great and unique dialogue that just made the entire experience very entertaining. I was asked for my name at the beginning by an actress who echoed it to the rest of the cast, and it carried almost throughout the rest of the walkthrough. She had a great time jumpscaring me and tricking me in which direction I should go. This was followed by an actor in a straightjacket assuring me she wasn't crazy and asked if I could hear the voices, too. When I told her I could hear voices, she assured me they would come for me.
Walking into a hallway, I heard a shout next to me. I looked around in confusion and asked where because I couldn't see them in the dark, and they responded, "I'm the wall!" and my eye finally adjusted to see, in fact, a man stretching out the wall reaching towards me. The doctor greeted me before I made it to his room and met me in the doorway. I simply called him doctor, and he replied, "Really? Doctors the best you could come up with?" but he also didn't seem to appreciate me asking for his last name either- When I asked for his name outright, he responded with "… Doctor." He didn't seem happy at all when I was there. I even offered to reschedule, but this didn't help. He asked if I wanted my teeth removed or my head to be replaced. I asked if I could get a pumpkin head, and he proceeded to make a Meat Canyon reference that I found absolutely hilarious. He at least gave me a 5-second head start to escape his power drill, so I think I got on his good side at the end of it all! A pair of neon mask purge-looking actors had some fun tricking me with false doors and got a great scare from me. That followed up with me entering a kitchen where the chef immediately scolded me for being late. I offered to put on an apron and start right away, but she told me she had already done all the work and that I had to go to the "Potty Pen" to be made into stew later. I narrowly escaped, said Potty Pen, which was full of discarded bodies, and one of them came to life to go after me!
After meeting the head collector outside, I was brought back inside to a great jumpscare where a lever had to be pulled to "watch him burn." What I thought was an animatronic came to life! Further along, I entered a scene where a witch was being burned, and she screamed, "YOU'LL BURN! YOU'LL ALL BURN- oh, is it just you? Oohhh, You look like you know how to read. Witchcraft, that's what they got me for. Where the sidewalk ends, they saw me reading, and it was done for." I felt like we had a short bonding moment there.
A clown named Opie came up to introduce himself, and after mocking my yelp, he said, "Don't act like I'm the scary one. Have you seen yourself?" when I said I don't think I looked that scary, he said, "Think again." He had a very Jekyll and Hyde voice and personality change that was VERY unsettling but fun!! Another clown named Chuckles joined him, and we played a short game of Hide and Seek! I tried sneaking around him, but he caught me in the middle of it, where they both comically screamed excessively before simply saying, "That wasn't a very good hiding spot." Afterward, they even showed me their short movie! Those clowns were some of my favorites I have encountered yet this season. Abruptly, I was thrown into the middle of Darling's birthday party, which I was, of course, late to. Her voice was shrill and a bit demonic. She asked what I bought for her present, and after digging through my purse, I was able to find a holographic sticker I gave to her. She was appreciative but promptly sent me to the Void, which just led to a great chainsaw chase at the end!
The cast was witty and INCREDIBLY fun to interact with! They kept the intimidating and tense factor by just how unpredictable they were, but they had great hiding spots for jumpscares, and instead of simply retreating after they were revealed, they had lots to say in terms of dialogue and didn't at all get tripped up by my responses. It just showed off how well-seasoned actors they were! Only a couple of them dropped character, which tends to happen from time to time when you go alone, as they don't feel the need to overdo it just for one customer. That being said, this haunt offered some of the best dialogue all season, and I want to go back to see what more shenanigans they could put me through!
---
Costuming Score: 7.83
Costuming Scores – By Question

Costuming Scores – By Attraction

Costuming Review:
The costuming here was simple yet effective. I didn't see any normal t-shirts or jeans; in fact, a lot of the costumes looked custom-made, thrifted to become a new costume, or vintage, with unique dresses and clown outfits throughout. I do want to give praise to the clowns at this attraction, like Chuckles and Opie, for having a distinct clown look since a lot of clowns at haunts can look similar besides possible color palette switches.
The makeup, while also simple, was realistic and worked well with the character the actors were portraying. There weren't too many masks to note, but I will say the fake animatronic actor was really convincing with the costume they had on, and the only real giveaway was the teeth.
---
Customer Service Score: 9.38
Customer Service Scores – By Question

Customer Service Scores – By Attraction

Customer Service Review:
The team here was very nice and kind to talk to! I could tell just how passionate they were about making the haunt the best it could be. Brian was incredibly fun in particular and was actually found climbing around during the attraction to test if set designs were "Brian-proof." He was great.
This attraction is right off the road and not hard to miss, with the signs and the lights beaming up the place, and there were no issues finding a spot to park either. The path was clear and straightforward, so there were no hazards or safety concerns to note of either! Information on their attraction can be found on Facebook or their website. However, the site does appear to be outdated, as there is no 2023 calendar uploaded.
---
Immersion Score: 7.77
Immersion Scores – By Question

Immersion Scores – By Attraction

Immersion Review:
The benefit of being a shorter attraction is that it keeps you well-immersed from beginning to end. Some rooms/scenes were shorter than others, and some transitions were a bit jarring and sudden, but all in all, it's one jam-packed fun experience and offers a lot to experience throughout.
Regardless of this, I was able to remain immersed throughout my walkthrough, even when I was caught off guard at some points! The atmosphere, sound effects, set design, and actors did quite well in bringing you to their world for a short period of time.
---
Special FX Score: 7.77
Special FX Scores – By Question

Special FX Scores – By Attraction

Special FX Review:
My favorite rooms included the hospital room, the kitchen, the clown/toy room, and the birthday party, which offered the most in terms of set design and props. I also enjoyed the indoor fake outdoor area where the witch was being burned, with creepy trees, foliage, and bats hanging around. There was a dark hallway that was covered in various fur, which was a fun texture to touch while working through the darkness.
This attraction didn't have sound effects, but you could hear the actors screaming, seemingly interacting with each other in character, and interacting with their areas throughout, so it wasn't completely silent either. The interactable lever for the fake animatronic did have a small electric sound effect specifically for that scare, but just having an interactable prop, in general, was really fun and not something I have seen all season! I am invested to see what more they could do in terms of special effects, especially with set design, and what more it would add if they added sound effects.
---
Scare Factor Score: 7.75
Scare Factor Scores – By Question

Scare Factor Scores – By Attraction

Scare Factor Review:
The Cadaver Zone had great jumpscares and a couple of very unsettling moments. The Doctor was fun to chat with for a while and was witty, but the ominous threat of giving me five seconds to run before chasing me down and yelling after me was definitely the fright of the night! The great setup for the door jumpscare executed by the purge duo also gave me a really good scare as well.
As witty and charming as a lot of these characters were, I would love to see how they could take it up a notch in terms of the overall fear factor. They have great actors here with the potential of being absolute menaces if they so desired. I also want to continue seeing more creative jumpscares like the fake animatronic.
---
Entertainment & Value Score: 8.83
E&V Scores – By Question

E&V Scores – By Attraction

E&V Review:
Tickets are $12, and it took me about 16 minutes to make it through the Cadaver Zone. Overall, the Cadaver Zone is a great attraction for a quick scare and super fun character interaction. This is definitely a haunt you could go through multiple times for more fun and scares. Make sure to pay them a visit and take a photo inside their coffin setup!
---
View Full Score Sheet
---
Pics We Took From Our Visit:
---
---
Guest ReviewsGuest Average: 9.3 out of 10
Korbin Dalton – 9.3/10 – October 13, 2023We went on the Friday the 13th special they ran this year great haunt. From the start to the very …show more end every actor was very interactive with our group
Join ourspookyadventures!
We visit Halloween haunted attractions year-round! Follow us for haunted house walkthrough videos, behind the scenes footage, and more!