The DAM Haunted Woods – Full Review
The DAM Haunted Woods is a Haunted Attraction located in Kingsport, TN.
3460 TN-75, Kingsport, TN 37663View All Details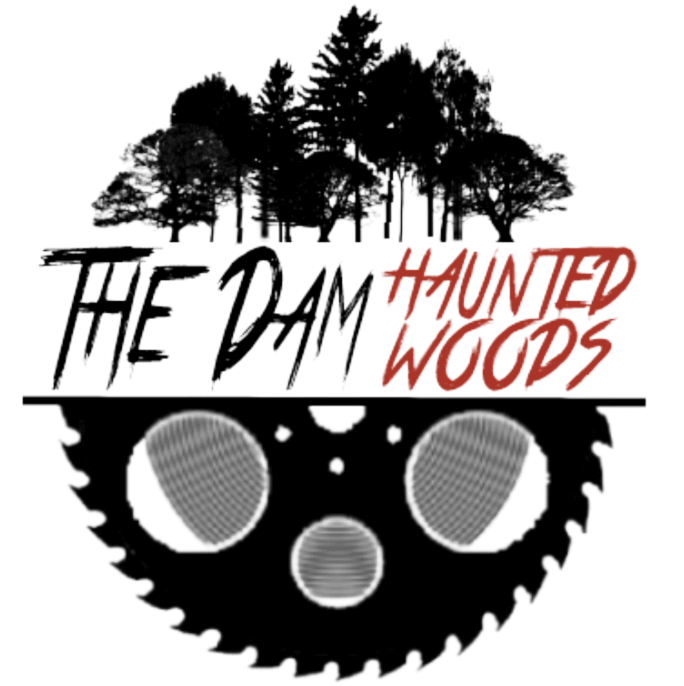 Features:

Free Parking, Restrooms/Porta Potties On-Site, Food/Concessions, Gift Shop/Souvenirs, You may be touched, Original Characters, Uncovered Outdoor Waiting Line, All-Outdoor Attraction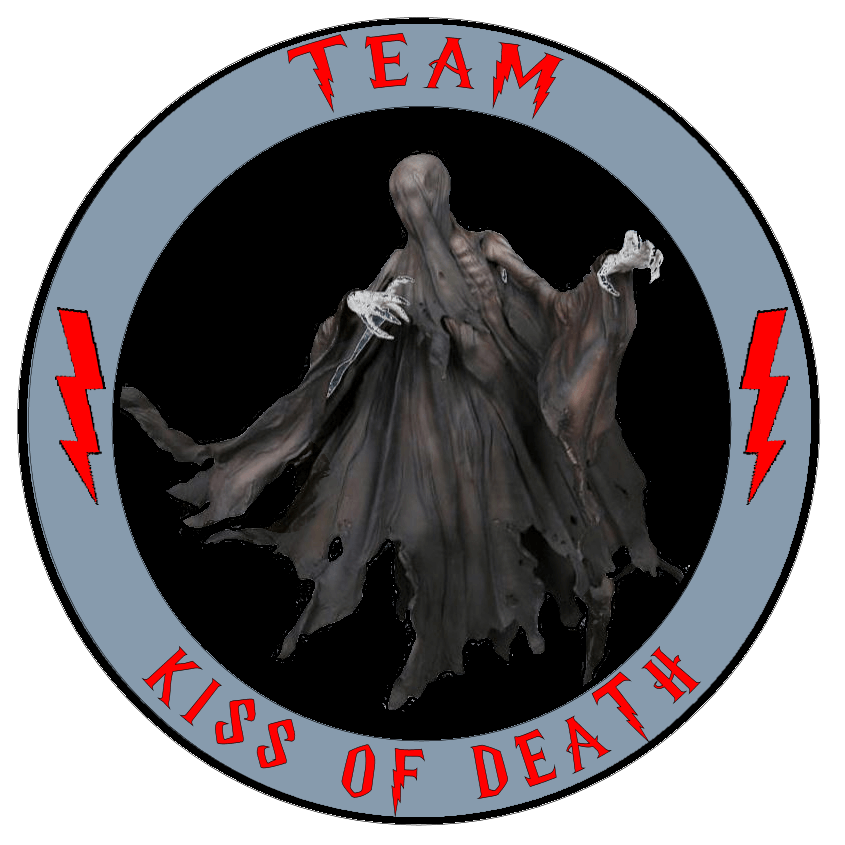 This attraction was reviewed on October 15, 2022 by Team Kiss of Death.
---
About Our Reviews and Rating System
---
Final Score: 8.62
Final Scores – By Category

Final Scores – By Attraction

Summary:
Each year, The DAM Haunted Woods changes their theme to entice people to come back for new and exciting scares. This year they are featuring Hillbilly Hell! This attraction takes you on a steep hike through the haunted woods and is not ADA accessible as it is way too steep. However, you will get your exercise if you choose to visit.
Beware! This haunted trail is not for the weak-minded, as they will offend and disgust you. Do you dare make the quarter-mile trek through the haunted forest and face the craziest hillbillies around?
---
Cast Score: 9.24
Cast Scores – By Question

Cast Scores – By Attraction

Cast Review:
Throughout the haunt, there were hillbillies everywhere. Every scene held at least one actor, but some had as many as five. We would have liked to see more than one actor per scene so they could play off each other or use one of them as a distraction in every scene. However, those scenes that had multiple actors seemed to work the best.
The actors were very convincing! They stayed in character the whole time and played their parts very well. We truly believed we took a 'wrong turn' in a forest with some crazy hillbillies.
Nearly every actor was incredibly interactive! For example, we ran into a mother trying to skin a pig who asked us to look for her boys, a creepy guy with dirty magazines and a dead body in his bed (we do NOT want to know what he does with that body!), another mother in a run-down shack with a dead dog and screaming kid, and many others.
Even the behavior of each actor was different. But, despite them all being hillbillies, they all had different performances and executed them very well!
---
Costuming Score: 8.5
Costuming Scores – By Question

Costuming Scores – By Attraction

Costuming Review:
The costumes worn by the scare actors were all similar. It makes sense because they are all based on the same theme. We would have liked to see a little more grunge, though. These people are supposed to be living in the woods without the ability to wash like the average person.
Makeup and masks weren't used very much throughout the haunt. The ones that were wearing masks fit the actor well. We would have liked to see more use of prosthetics to make them look disfigured. Every scene we went through gave us the feeling that everyone in the forest was related, and we would have loved to see a more 'Wrong Turn' or 'The Hills Have Eyes' vibe.
The costumes and scenes fit together like peanut butter and jelly. These actors were meant to be in their respective areas. Despite all costumes looking similar, they still had some subtle differences that made sense.
The queue actors did a great job of staying in character and entertaining the crowd. They had costumes that fit the theme and played their part well.
---
Customer Service Score: 9.8
Customer Service Scores – By Question

Customer Service Scores – By Attraction

Customer Service Review:
Driving toward this haunt, it was easy to spot from a mile away. It was well-lit, they had parking attendants, the ticket booth was easily recognizable, and the queue was clearly marked with a giant sign. Near the ticket booth, they also offered concessions and a small gift shop for an additional charge.
This haunt seemed very safe. The parking lot and queue are all gravel and well-lit, and they make you sign waivers in case you were to fall. There is a good chance of falling because this trail is steep in some places. No trip hazards are darkened or scares around the steepest areas, so they are safe there, but there is always a chance of falling if you get too scared.
Every staff member we encountered was very helpful and friendly. They are willing to help however they can and answer our questions. They are all easily identifiable by the 'DAM Haunted Woods' shirts and radios they are wearing.
All information about this attraction can be found on their website. Facebook may be used to announce any rainout closures, though. Their website lists the theme/storyline, touch pass, parking, and ADA information. They are very clear that this attraction is not ADA accessible and the actors will touch you. There is no way to opt out of the touch pass like last year.
---
Immersion Score: 8.36
Immersion Scores – By Question

Immersion Scores – By Attraction

Immersion Review:
The pre-haunt areas gave us a reasonably spooky vibe. However, it seems more like a well-lit parking lot with some concessions and a small bonfire. The spooky vibe comes from entering the queue and getting close to the haunt's entrance.
The storyline was perfect! Since we were outside on a hiking trail in a heavily-wooded forest, it was the ideal location for some hillbillies to live. The theme carried through the entire haunt as well. They came up with multiple scenes that still fit within the realms of the theme.
We were consistently immersed inside Hillbilly Hell. The timing was perfect with each actor, scene, and line flow. We never saw nor heard another group of visitors. The actors were perfectly positioned for the best scares possible. Nothing seemed out of place or as if it didn't belong.
We exited this haunt right near the entrance, so they made us feel like we didn't have to leave immediately. However, there weren't many options for things to do afterward, and we would have liked to see more of a "midway" area with different activities.
---
Special FX Score: 8.9
Special FX Scores – By Question

Special FX Scores – By Attraction

Special FX Review:
The sound effects worked very well in each scene. They were playing some creepy hillbilly sounds as an overall noise. But, in some scenes, we went into structures with different sound effects that worked better for that area. For example, we went into a very filthy "strip club" with sensual music playing.
The details of each scene were stunning! There was a lot of blood and bodies hanging, dirt and grime built up on everything, and even some broken-down boats. The best thing about this theme is a lot of things will fit into the scenes. They even had a few coffins and a refrigerator. It is, however, all about placement, and everything was placed perfectly. There were even several "homes" that seemed more like small rundown shacks, but that is what you would expect from this theme.
Props were a significant focus of this haunt. MANY bodies were hanging, and every single one looked and smelled realistic. "Mama" was skinning a pig that didn't quite look like a pig. Snakes were hanging down from "Uncle Timmy's" home, chains in someone else's home, a dead dog, and many others. This haunt didn't use animatronics, but we felt they didn't need any. Everything was still very effective.
The special effects were great. They used fog in well-timed areas, a black light in the "strip club," horns honking, alarms blaring, and other different types of lighting. They even incorporated your sense of smell multiple times. The scenes with bodies everywhere, and even some that did not, smelled really bad and made those areas even more realistic.
---
Scare Factor Score: 8.24
Scare Factor Scores – By Question

Scare Factor Scores – By Attraction

Scare Factor Review:
The DAM Haunted Woods is doing a fine job of scaring people. The timing was perfect for every scare attempt. The actors would come up behind us, jump in front of us, creepily lurk and follow, run at us suddenly, and even offend us. Some of the scenes and actors were less creepy and more entertaining.
Only two of us were in our group, but we were both given equal opportunities to get scared. It seemed they had a plan for larger groups because they scared us in all directions.
The scares were very unpredictable. There were even times when we saw the actor from a distance, but they did something unexpected, or we would receive a scare from another direction.
Each scare was different, but there was a lot of suspension because you never knew what would happen next. They also provided jump scares, distractions, phobias, a lot of blood and gore, intimidation where an actor ran at us suddenly, and sensational scares where we could see and smell the rotting bodies surrounding us.
We encountered a single actor at the end of the haunt, and it slightly fell flat. We were on a school bus, and the actor had a mechanical saw, but he didn't chase us with it. It was probably best that he didn't chase us since we had to exit the school bus by going down some stairs, but they likely should have positioned the bus (or added a final actor) in a different location. Once we left the bus, we were at the end of the haunt.
---
Entertainment & Value Score: 7.5
E&V Scores – By Question

E&V Scores – By Attraction

E&V Review:
This haunt highly entertained us. It was apparent how much time went into making it what it is today. Every scene was highly detailed, and every actor made the best effort possible; we just wish it was a bit longer. It felt shorter than we thought it would be, but they put on a great show overall!
There wasn't much entertainment offered besides the haunt, a small bonfire, and some queue actors. So we felt that there needed to be some games or something else to get people excited or wanting to stick around more.
We love The DAM Haunted Woods and felt the price was reasonable compared to other haunted attractions. We were in the haunt for 15.85 minutes, and the general admission price is $20, so the minutes per dollar rating is 0.79. However, because of the entertainment provided, it was well worth the price!
---
View Full Score Sheet
---
Pics We Took From Our Visit:
---
---
Guest ReviewsGuest Average: 9.5 out of 10
Susan – 10/10 – October 22, 2021One of the Best I've been to! I thing in the Tri Cities or surrounding areas like it. Truly a one …show more of a kind horror experience
Alexis – 9/10 – October 19, 2018Excellent haunt. Been to several in the area, and this is one of my favorites!!!
---
Past Awards
---
2022 Awards
Most Creative Theme (Given by: Team Kiss of Death)
---
---
Past Awards
---
2022 Awards
Most Creative Theme (Given by: Team Kiss of Death)
---