The DAM Haunted Woods – Full Review
The DAM Haunted Woods is a Haunted Attraction located in Kingsport, TN.
3460 TN-75, Kingsport, TN 37663View All Details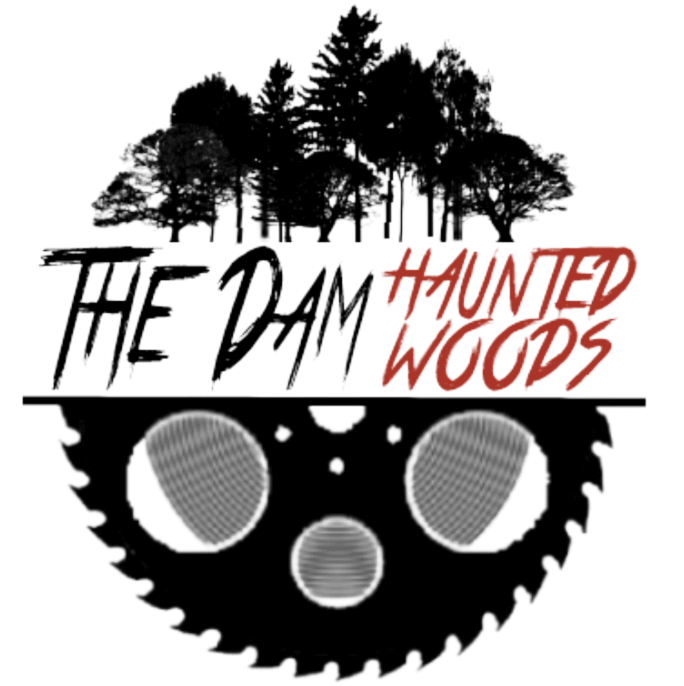 Features:

Free Parking, Restrooms/Porta Potties On-Site, Food/Concessions, Gift Shop/Souvenirs, You may be touched, Original Characters, Uncovered Outdoor Waiting Line, All-Outdoor Attraction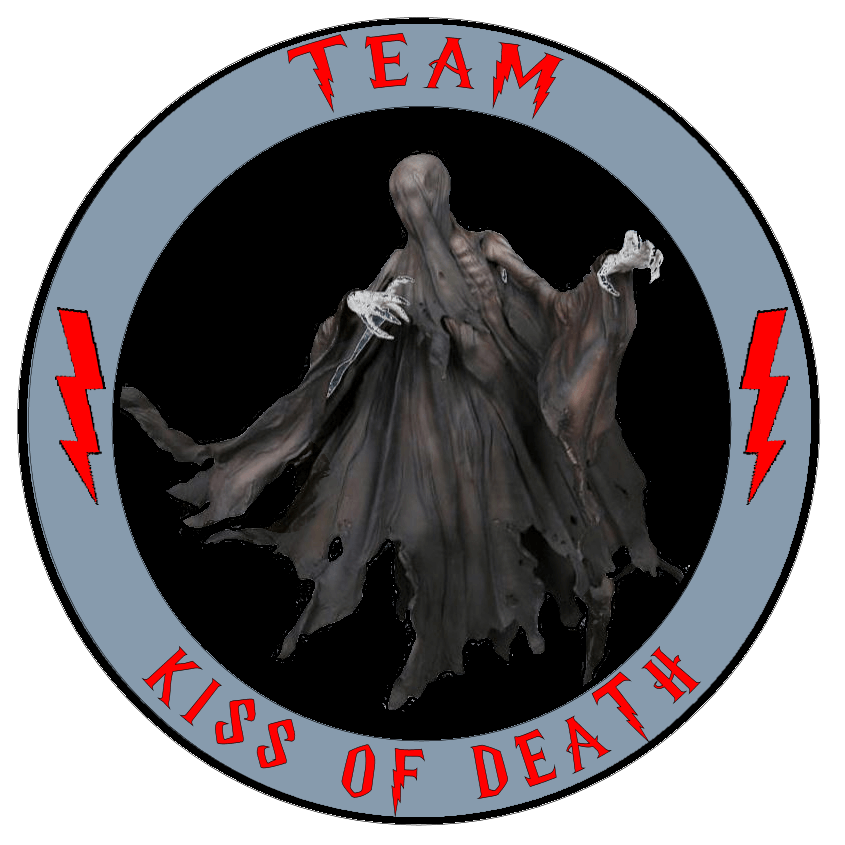 This attraction was reviewed on October 27, 2023 by Team Kiss of Death.
---
About Our Reviews and Rating System
---
Final Score: 8.93
Final Scores – By Category

Final Scores – By Attraction

Summary:
The DAM Haunted Woods is back at it again with a brand new theme: Twisted Tales, a Murderous Make-Believe! It's time to turn some childhood favorites into your worst nightmare. You'll see fairies, Raggedy Ann, Snow White, and many others take a turn for the worst! They aren't so friendly anymore in this twisted version of their story.
This attraction is easy to locate by using your GPS. Huge light poles surround the place, so the parking entrance, finding a place to park, the ticket booth, and the attraction entrance are easy enough to find. They also have vendors that sell gifts and food in case you want a little something extra during your visit.
Be ready to face some of your favorite fairytale creatures turned evil!
---
Cast Score: 9.38
Cast Scores – By Question

Cast Scores – By Attraction

Cast Review:
There were many cast members throughout The DAM Haunted Woods. In every new scene we entered, we found another creepy and deadly fairytale creature or multiple creatures ready to scare us. Each one did a great job of staying in character. We believed we were face-to-face with The Mad Hatter with the angry White Rabbit, Winnie the Pooh with the slaughtered Eeyore and Tigger, and many others.
The interactiveness of the actors was fantastic! Our favorite interactive characters were The Evil Queen, trying to force-feed us a poisoned apple; Hansel and Gretel, who thought we stunk just before forcing us into an oven; and the Mad Hatter, who tried to get us to join his collection.
Each actor had a distinct behavior from all the others. There were some like Winnie the Pooh, Raggedy Ann, and the bloody fairy that would creepily lurk behind us. Others like the Beast, Snow White, and the Werewolf would have some creative and spooky dialogue. We also encountered actors like the Opposum, an angry bunny, and Jack Skellington, who would jump out of some dark corner to startle us.
---
Costuming Score: 8.63
Costuming Scores – By Question

Costuming Scores – By Attraction

Costuming Review:
We enjoyed every costume this year! It's hard to pick a favorite, but some of the best ones were the Opposum, the Bloody Fairy, Ariel, the Mad Hatter, Raggedy Ann, Shrek, Winnie the Pooh, the Evil Queen, Snow White, and the Beast. They all had unique details to make them look dead or evil. And the makeup that the actors wore was incredibly detailed. We noticed colored contacts worn and some pretty cool designs with face paint. Each mask seemed to fit the actor appropriately and was mostly placed in the correct scene.
Every scene had characters appropriately placed to fit that particular section. There was a pirate and Ariel in a water-themed scene, Shrek in his swamp, the Evil Queen in her castle, Snow White in a cottage, Winnie the Pooh in the woods, the Beast in his castle, and many others.
The queue actors were very entertaining! We especially enjoyed the creepy elf because he would follow us everywhere we went, including back to our vehicle once we were finished! We also saw Art the Clown and another frightening actor who kept the scares flowing while people waited in line or hung out in the Midway area.
---
Customer Service Score: 9.73
Customer Service Scores – By Question

Customer Service Scores – By Attraction

Customer Service Review:
This attraction is very easy to locate by entering the address into your GPS and is located off of a main highway. It is very well-lit, so it's easily seen off the highway. The ticket booth and the main entrance to the attraction are also easily located, with the signage placed everywhere.
The DAM Haunted Woods seemed safe with all the police officers and extra lighting in the areas with steps. There may have only been one or two locations within the haunt that should have had caution tape or something to inform guests when they needed to step down or up, but they weren't a significant trip hazard.
Each of the staff members we encountered were very friendly and helpful. We noticed how they interacted with other guests; they all seemed excited to be there and wanted to help everyone have a scary good time.
Most information can be found on the attraction's Facebook page before arriving. You can find out the theme, the dates/times, the location of the haunt, touching policies, and the fact that it is an all-outdoor haunt. You are also welcome to purchase tickets online before arriving, which helps with the wait time in the ticket line.
---
Immersion Score: 8.49
Immersion Scores – By Question

Immersion Scores – By Attraction

Immersion Review:
Before entering the attraction, we got some incredibly spooky vibes from the Midway area. They added a few things to keep people entertained before or during the queue or after finishing the haunt. A scary movie was playing on the big screen, a bonfire, vendors selling gifts or food, a fog machine constantly throwing out fog, multiple queue actors, and spooky music playing on a loudspeaker.
The storyline was convincing the moment we stepped foot inside the haunt. There were sinister creatures from different fairytales throughout the attraction that kept up with the theme. This year's theme was our favorite so far because we loved how they twisted all their stories!
Each scene ran into the next, and we appreciated all the scares continually flowing right after the next. However, there weren't many transition zones or indications to prepare us for what would come next. While we appreciated keeping the scares flowing, we would have liked to see a tiny bit of space or some transitions to help ease us out of the previous and into the upcoming scenes.
Once you exit the attraction, you can go directly to the parking lot or return to the Midway area to hang out. We enjoyed all the vendor booths set up and the bonfire and movie playing. This made us feel like we could stick around afterward to hang out.
---
Special FX Score: 9.01
Special FX Scores – By Question

Special FX Scores – By Attraction

Special FX Review:
The sound effects were very creepy. Every time we entered a scene with fairies, there would be spooky sounds with children's laughter. Most of the time, each scene had the same overall sound: creepy fairytale music. This seemed to work well throughout most of the haunt, except in a few places, like the water scene with Ariel. We would have liked to hear ocean waves or nautical sounds.
Each scene had a lot of details that helped make the area more realistic. We didn't come across many areas that were bare or didn't make much sense. We especially enjoyed the bloody school bus, Wonderland, and the Evil Queen's castle scene. In the Evil Queen's castle, we actually had to walk through what looked like a mirror.
There were numerous props used but only a few animatronics. The DAM Haunted Woods had a great number of actors; there wasn't a need for animatronics. Some of our favorite props were the dead Sully, the deceased Piglet and Eeyore, and the many heads of the seven dwarves strung up.
There weren't a lot of sensory effects used. The main ones we noticed were lasers and fog or strobe lights to achieve a more creepy vibe. We would have liked to see more use of creative lighting colors or flickering effects with different lights. However, the effects used were very well done and created a sense of unease.
---
Scare Factor Score: 8.88
Scare Factor Scores – By Question

Scare Factor Scores – By Attraction

Scare Factor Review:
We were effectively terrified in The DAM Haunted Woods. We loved the way the characters were used in each scene. Each character came directly out of a fairytale and became something that belongs in your nightmares.
We went through the haunt alone as a group of 2, but we caught up briefly with the group in front of us. It was never a problem because the scares just kept flowing. And we never saw them coming or knew what to expect next. We were effectively terrified by the usage of multiple distractions.
Throughout the haunt, there were many different types of scares. We encountered many phobias, camouflage, disorientation, intimidation, blood and gore, psychological, and jump scares. The phobias we encountered were the dark, blood, and a giant monster. Camouflage was used a few times when someone in an all-black outfit kept hiding in the darkness to pop out at different times, and we encountered a ghillie monster in the water scene. One of our favorite scares was the Beast in the castle. He was massive and yelled at us to get out of his castle.
The ending was pretty cool. After being forced out of the Beast's castle, we went through a fairyland with creepy sounds and lots of bloody stuffed animals hanging in trees.
---
Entertainment & Value Score: 8.29
E&V Scores – By Question

E&V Scores – By Attraction

E&V Review:
Overall, we were very happy with the entertainment provided by the main attraction. The theme was unique and different from any other haunt we have been to, so we were surprised by that. The fact that they turned all of our childhood favorites into something dark and sinister was very exciting.
Other than the main attraction, everything included was the bonfire, the movie on the big screen, the creepy queue actors roaming around scaring us, and the scary lights and fog to make the area more frightening. We were happy with all the additions made to the midway area.
The DAM Haunted Woods costs $22 per person, and the time spent in the haunt was 17 minutes. This means the Minutes Per Dollar (MPD) rating is 0.77, which was about the same as last year and is slightly lower than the benchmark of 1.0 that we like to see, but still about average compared to other haunted houses in the area. We are very excited to return next year to see what new theme they come up with!
---
View Full Score Sheet
---
Pics We Took From Our Visit:
---
---
Guest ReviewsGuest Average: 9.75 out of 10
Kayelynn – 10/10 – October 28, 2023This was an amazing attraction I had lots of fun with family and friends! Would recommend to anyone …show more that is looking for something scary and fun at the same time!
Ken Jackson – 10/10 – October 27, 2023We went to the attraction the last weekend before Halloween expecting line to be tremendously long, …show more It wasn't at all. We got into the haunt very quickly with a lot even going on around the entrance. Customer service was great. We were with a small group of adults, and I can say everyone of us were terrified by the end. Great job Dam Haunted Woods. .
Susan – 10/10 – October 22, 2021One of the Best I've been to! I thing in the Tri Cities or surrounding areas like it. Truly a one …show more of a kind horror experience
---
Past Awards
---
2022 Awards
Most Creative Theme (Given by: Team Kiss of Death)
---
---
Past Awards
---
2022 Awards
Most Creative Theme (Given by: Team Kiss of Death)
---
Join ourspookyadventures!
We visit Halloween haunted attractions year-round! Follow us for haunted house walkthrough videos, behind the scenes footage, and more!