Review of The Dark Manor Haunted House Haunted Attraction
Review of The Dark Manor Haunted House Haunted Attraction
Review of The Dark Manor Haunted House Haunted Attraction
The Dark Manor Haunted House
The Dark Manor Haunted House is a Haunted Attraction located in Baltic, CT.
25 Main Street, Baltic, CT 06330View All Details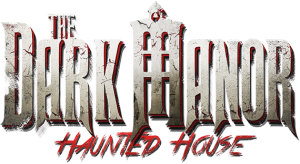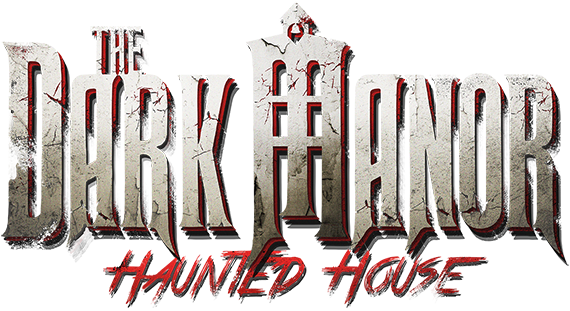 Features:
Free Parking, Food/Concessions, Gift Shop/Souvenirs, Special Events, "Old-School" (Low Tech), You will NOT be touched, Original Characters, Uncovered Outdoor Waiting Line, Indoor/Outdoor Attraction
Team Hallowoosh reviewed this attraction on November 23, 2016.
Final Score:

8.42
Summary:
The creator that built Darkside Haunted House on Long Island again brings the madness to Eastern Connecticut. The Dark Manor is one of New England's most respected haunted attractions. Set in an old building that's haunting enough as it is, this attraction offers three exhilarating walkthroughs using literally every square inch the property has to offer. The elements of a great haunt are always working in harmony at Dark Manor and it sets a great example for all attractions.
---
Cast:

8.3
The Dark Manor has always had sort of a natural ability to hide its characters. As a haunt tourist, I find it gets easier and easier to spot where and when an actor may jump out. Since the first year I visited the Manor, I have been impressed with how many unsuspecting places the actors come from. They time their scares very well too. I usually tend to lead the group into the haunt and, more often than not, I end up having to enjoy the sounds of the actors attacking the people behind me. However, the actors in The Dark Manor have a way of entertaining the whole group equally. A good portion of their actors are always on their feet, scaring in multiple locations.
---
Costuming:

7.9
The Manor is the first attraction you wander through. It is a classic, dirty, cobweb-infested haunted house. Other than the few actors subjected to the drop panel scares, all of them are dressed appropriately to match the theme. Outside in the Graveyard and downstairs in The Catacombs, there were characters of all sorts, mostly masked in the Graveyard. The Dark Manor has a particular style of makeup that feels genuine to them. Everyone had their own, unique design, yet I could still tell it was representative to this haunt; sometimes it was a pigment condition or the way a bloody scab was placed on the face. There are many things about Dark Manor that feel like they could only exist here, but the makeup jobs definitely let me know where I am.
---
Customer Service:

8.8
I have known where The Dark Manor is for years now, so I know where to go as well as anyone else who has been there before. But, trying to find the place in the beginning proved to be challenging. At no fault to the owner, the Dark Manor happens to sit on a location that seems to raise questions as to what township it belongs to. The physical address associated with the manor is 25 Main St., Versailles, Connecticut. Versailles is the southernmost village district of Sprague Connecticut and, more often than not, a GPS isn't programmed to know about villages. When I first took a drive to Dark Manor, I was informed by multiple sites that I would looking for Baltic, Connecticut. Baltic is the town center of Sprague and there is a Main street that runs right through it that changes names twice and makes a 90 degree turn onto another street before it becomes Main street again in Versailles. All of this on top of the fact that you can stand at the entrance to the Manor and look down the street and see Norwich, Connecticut, then look up the street and see Lisbon, Connecticut (which some locals will say Versailles is a part of). GPS's and maps have become more upgraded over the years, so it's not as much of a problem. But, don't bother asking the locals what town they think they're in. Other than that, they have a very small parking lot on the grass and a nice snack tent. Naturally, a ticket booth would be outside before the line to go in, but at The Dark Manor, it's the complete opposite. The ticket booth is immediately right before the start of the upstairs attraction. Owner/director Rick Peirce was kind enough to speak with us at the end of the attraction while making sure all guests were enjoying themselves. A donation box to the Paws of War foundation is posted next to the waiting line. It is overwhelming how many haunts raise money for great causes all over the country, but the Paws of War tugs at the heart strings for me. Dogs that are soon to be euthanized due to being in the pound or pet stores for too long are rescued and trained to be therapeutic companions for veterans. I love haunted houses, but that stuff makes me love them more than anything.
---
Atmosphere:

9
I am still blown away by the details in the manor. Quite literally every inch of the building is used for the attraction as it's a small building. What use to be the high school for the three surrounding towns in the early 1900's and, for a short while, a Masonic Temple is now Eastern Connecticut's only professional haunted house. Very few plywood panels are seen in the upstairs. The space is cramped, but authentic and beautiful in its own haunting way. The furniture, books and candles and everything match so well with the old wallpaper, I find myself thinking that all of the stuff around me has actually been here since the building was constructed. The Graveyard and Catacombs are very cramped as well, but it works well for the haunt. While you are trying to squeeze through an obstacle, you are left with nowhere to even back up a little bit (let alone run) and that's when they getcha. The building itself is very haunting in nature; vines and overgrown shrubs take over a good portion of the front. Driving by in the daytime, it would be one of those buildings that you take a second look at and wonder what it's used for because it doesn't fit with rest of the neighborhood. Come haunt season, their infamous reaper animatronic sits above the entrance to The Manor, making it impossible to not understand what you are in for.
---
Special Effects:

7.3
There are a few new surprises inside The Manor this year, but the spirit of the place has never changed. The graveyard is packed with animatronics (both old and new); some of them were working flawlessly and others seemed to have a little bit of trouble, but even the troubled ones contributed to the beauty of Dark Manor. A zombie rising from behind a fence at extra slow speed either made you laugh or drop your guard a little just to get hit with a well-hidden actor or better-working prop. Sometimes, the props malfunctions give me a chance to look at the artwork and admire the talent for a short second or two instead of cowering away from it. In the catacombs, I feel like I've never seen the same thing twice. It's like everything hits you when you least expect it. The fog fills up a cramped hallway just enough to not interfere with the previous or next scene, strobe lights come out of nowhere and neon paint brings you back to some sort of reality. The animatronics in the catacombs are always placed in an area where they almost need to touch you.
---
Theme:

8.4
Other than a short build-up towards the end of the catacombs, there is no real story to follow at The Dark Manor. The Manor itself is one of the best haunted estate sets I have ever been through. You will get the traditional dining room with body parts on serving trays, a kitchen with blood oozing out of everywhere and a study with animals hanging from the walls covered in cobwebs. There is no change in theme in the upstairs attraction. The Graveyard is, for the most part, a graveyard with traditional headstones and tombs. At one point, it does morph into a redneck village of sorts and I believe, at another point, a vampire ritual site. The Catacombs almost feel like all the other traditional haunt themes are crammed into maybe ten different scenes. A crazy doctor set is forewarned briefly right before you enter. The building being an old school does present itself as a small community building like a school or library, but the themes give a very different vibe.
---
Fright Effect:

8.8
I have always admired the equality between the actors and props and sets to achieve the scares at Dark Manor. There is a genuine feeling that no characteristic of the haunt is better than the other and it becomes a full team effort. If the actor doesn't get you, the prop will; if the prop doesn't frighten you, the set will put you in your place… and so on. The very nature of the location and structure will frighten you on your drive in. Dark Manor has its own eeriness that is hard for me to explain in writing. It's almost like how a child will walk down the toy aisle and want the biggest and best new toy, but the toy on the bottom shelf has no box or price and it stares into the child's eyes in such a way the child can't refuse it and they don't know why. At Dark Manor, I get this feeling that something comes with you when you leave.
---
Value:

8.9
During the peak of the season, the general admission ticket is $25 for this twenty-five-minute walkthrough. For all other days of operation, tickets are only $21. They even offer a daytime walkthrough for families (or wussies) for only $11. The wait line moves at a good pace; I have never had a struggle with waiting for Dark Manor. A concession stand with hot dogs, soda and candy is available and takes up a large section of the line to make it easier for waiting customers to purchase foods and drinks. The Dark Manor isn't the newest, greatest and biggest toy on the shelves. Fact is, if you can even find that toy, it ends up in the same place you put all your others. But this haunt is the one you keep coming back to because it reminds you about why you go to haunts in the first place. They have great entertainment for a reasonable cost and, as long as you aren't looking for something that's out of this world mind blowing, then Dark Manor won't disappoint.
---
Promo Images:
Click to Enlarge
Guest ReviewsGuest Average: 8.78 out of 10
Phil Anderson – 8.78/10 – October 20, 2018This haunt is out of the way, but worth seeking out. There were a few things I really liked, and a …show more couple I didn't like so much.
First, the walk into the haunt has stuff you can buy, but it's a nice line where you can mingle, hear the event, and it sets you up well. I also liked the way it seems like two haunts. As you enter it's a house that's mostly indoors with some really cool rooms and sets that were really well done. The second half is more in the open, which seems like a 2 for 1 deal.
The only thing I didn't like is most of the scares were "screams". That is, you walk through the maze, and from somewhere you don't see, an actor screams bloody murder in your hears. This is both effective, but simple and got tiresome (anything from laughing, talking, even whispering, or just movement can be just as effective). This may have just been the night I went though, the actors I saw. I just like it when you're surprised in other ways too.