The Dark Side Haunted Adventure – Full Review
The Dark Side Haunted Adventure is a Haunted Attraction located in Ixonia, WI.
N1255 Hoard Road, Ixonia, WI 53036View All Details

Features:

Free Parking, Restrooms/Porta Potties On-Site, Food/Concessions, Gift Shop/Souvenirs, Optional Games/Midway, "Old-School" (Low Tech), Indoor/Outdoor Waiting Line, Indoor/Outdoor Attraction, Family Friendly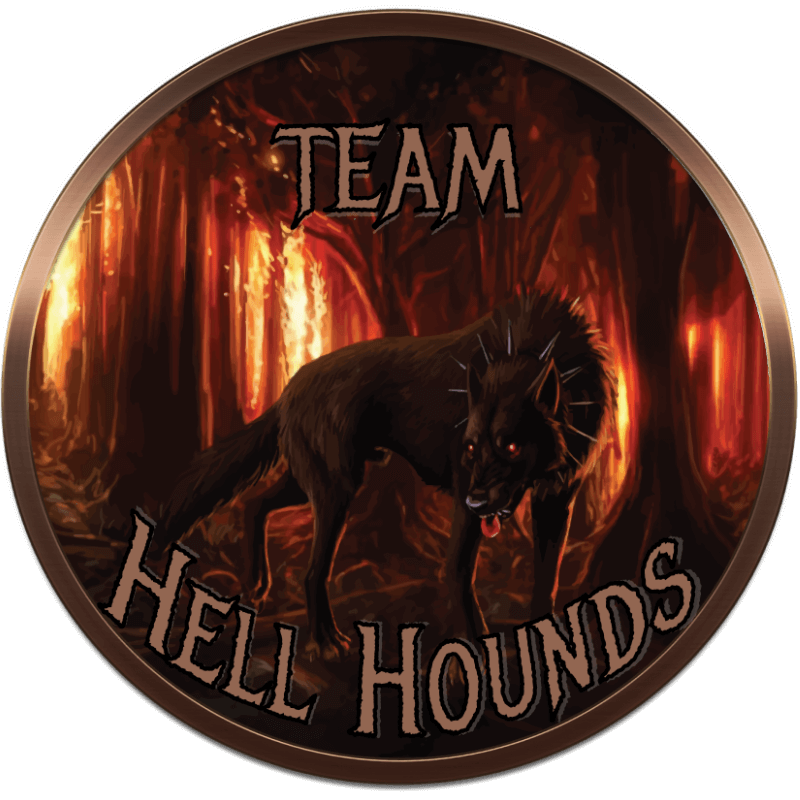 This attraction was reviewed on October 20, 2023 by Team Hell Hounds.
---
About Our Reviews and Rating System
---
Final Score: 6.6
Final Scores – By Category

Final Scores – By Attraction

Summary:
The Dark Side Haunted Adventure, or TDSHA for short, offers six thrilling haunted attractions all at once location. 'The Descent,' being the first haunt, is a mine with many surprises waiting for you inside the dark tunnels. If you make it out alive, you will take a tractor ride and encounter aggressive evil entities created from the moonshine ingredients that started to be tampered with during 'Twilight Nightmare.' After the ride, your next stop is 'Backwoods Revenge,' where you will encounter 'Grandma,' whose troubled children have tampered with unknown substances from barrels abandoned by the state. Once completed, you will enter 'Mephistopheles Lair,' a dark maze playing mind games with the victims inside. Assuming you can make it out unscathed, you will enter 'Schizophrenia' located in the corn with evil creatures like no other. On your final leg, you will pass through 'Foxglove Nursery.' Here, you will visit the greenhouse designed to develop hybrid species but will find empty from any past employees as they evacuated from a chemical spill but may still find several botanists that never made it out.
This haunt is long, so dress appropriately and bring your walking shoes! You will be entertained from start to finish, but be prepared to do a lot of walking through the haunts and traveling through the pathways to the attractions. You will find an above-normal amount of actors throughout the main experience. This may not be the scariest of haunts, but if you do get scared easily, this will definitely give you some frights! It does appear that this haunt is more on the 'family-friendly' side, but regardless of age, it is one of the most enjoyable haunts to visit during the Halloween season.
When on the grounds, they also offer a Zombie Expedition! This is a ticket add-on experience compared to the main six haunted attractions. If you do not want to experience the main haunts, you can still buy this experience separately for the same add-on price. This experience is not found at other haunts in the area. Here, you board a double-decker structure filled with seats and mounted paintball markers for patrons to use along the journey. A tractor pulls you along a dedicated path while you shoot Zombies with paintballs as they show themselves in the grass areas or facades built. It is on the corny side from the Zombies not being themed well and not attacking you but instead pacing back and forth, covering themselves from paintballs. Nonetheless, this was still enjoyable and not as scary as the main haunts.
Once you do finish the main attractions, feel free to hang out by one of the multiple fires going on or watch the light show paired with music. You can also find a concession stand inside the main building open on the grounds that serves a small array of food and drink options. Inside the same building, you can also purchase a few merchandise options to capture the memories. In the midway area, you will find a few actors roaming around, so make sure you have your camera ready to snap some photos with them. TDSHA is truly an adventure from start to finish, and we highly recommend adding this to your list!
---
Cast Score: 6.57
Cast Scores – By Question

Cast Scores – By Attraction

Cast Review:
During our time here, we saw a good amount of actors occupying the haunts. It appeared to have a higher number of actors located in The Descent, Twilight Nightmare, Backwoods Revenge, and Schizophrenia. When entering Mephistopheles Lair, we only encountered two actors throughout. One did well in greeting us and other groups in this maze-type section. We felt there could have been more actors located in the dark maze that could have some really good intense jump scares, but at the same time, we can see why there are no actors as they could be attacked in these small dark sections. We did see an actor in the finale room when exiting this haunt. During the two main trail-type attractions, Backwoods Revenge and Schizophrenia, we did notice some dead space at a few spots during the haunts that missed the opportunity to continue the immersion but still delivered a high number of actors throughout. In the final haunt, Foxglove Nursery, we only saw maybe three actors inside the attraction. This was a letdown, especially being the final haunt, minus the understanding that Mephistopheles Lair is a dark maze; this haunt lacked the amount of actors that we became accustomed to throughout the other attractions.
From our experience on the grounds, we saw a lot of younger actors throughout. We loved seeing the dedication from most of the kids but did feel a good amount were not extremely well versed in acting inside a haunted house. For example, at the beginning of The Descent, a very young child in costume runs to another older actor, not considering there are active guests going through the experience. The younger actor threw off the immersion and blocked the upcoming scare attempt with his back facing us and in front of the older actor standing, having an out-of-character conversation. As with anything in life, practice makes perfect, and we are excited to stop by once again and see the growth among the actors.
Between all six haunts, there was never much dialogue from any of the actors. Many actors throughout did screams, moans, grunts, and small phrases. A few actors did make some creepy noises that we have no idea how, but it did help fit the role they portrayed. Even the screams and noises from the intense actors running up on you on the tractor ride did well. The most dialogue we received from the night was from the queue actors in holding sections prior to entering the haunt. Grandma did very well staying in character as soon as we ended Twilight Nightmare all the way up to entering Backwoods Revenge. We also think that the actress delivering the story about "Charlie" did a very good job creating the atmosphere for the night ahead before entering the first haunt.
---
Costuming Score: 6.79
Costuming Scores – By Question

Costuming Scores – By Attraction

Costuming Review:
During our time spent at TDSHA, we noticed a wide variety of characters in each haunt. There was a lack of detail among the characters for certain haunts, while others did very well. A big detail we noticed is that a vast variety of cast did not have full detail from top to bottom. Multiple characters lacked detail of makeup in the face when not utilizing masks, from some being almost bare to some being very basic and plain. However, we still saw a good amount of well-rounded cast, such as the bride in the graveyard scene found in Backwoods Revenge. This cast member nailed her role along with her costume to amplify her scene. The actress had detail head to toe, even having longer nails painted to match her costume, and even used that to her advantage by dragging her nails along the side of the building right as we left the graveyard.
Overall, most cast here matched their respective scenes. We thought the handful of ladies in Foxglove Nursery did very well in their respective scenes, along with others. Even if the costumes were not fully detailed, such as leaving bare hands showing with nothing extra, regular tennis shoes, and simple makeup, it still fit the scenes. Our biggest notice of not seeing cast members fit their respective scenes was in the first haunt, The Descent. In this haunt, we noticed a good amount of actors not fitting in with the theme, throwing off the immersion as we saw multiple actors using light-up Purge masks, clowns, and a few others that did not correlate with the story we heard before entering the haunt or even matching the decor throughout the haunt. It was nifty to see a range of costumes in this haunt, but was all over the place, not fitting the environment. We also noticed a decent use of masks throughout the haunt that fit a handful of scenes that they were used in. This also gave a more well-versed setting as you can only achieve such a high level of detail from airbrush makeup that cannot always compete with well-detailed fitting masks.
Throughout the night, we only saw a few queue actors roaming the midway area. Here, we saw a very well-detailed clown actor, head to toe, terrorizing the patrons around. We also noticed a few other characters roaming around, but these queue actors were not found easily, even with the midway area being fairly empty during our visit. For half of the attractions, we did have more queue actors giving stories about the grounds or the haunt we were about to enter. A few of our favorites were the lady dressed in her farmer outfit paired with a pumpkin theme who scanned tickets before entering the first haunt. Following that up with seeing the lady giving the story of Charlie to even the Grandma giving the story about the kids roaming around in Backwoods Revenge. Our Team's favorite queue actor was the Pumpkin Ghoul mixed with a ghillie suit. This costume had some incredible detail, such as seeing his impeccable small pumpkin six-pack across his stomach! Jack even took a picture with him at the photo op area before entering Schizophrenia! Each of these queue actors had well-put-together attire with a few expectations. At the entrance of The Descent, the actor managing the top of the mine entrance failed to keep her part of the immersion by being over-the-top sarcastic and not as detailed in costume as others we saw throughout the night. We also felt out of the immersion by the staff being not detailed to the attraction loading the tractor ride for Twilight Nightmare. Since we had seen other actors, such as the ticket lady, being detailed, we would expect to see this carried throughout the haunt from the attire or even makeup, which was not fully executed.
---
Customer Service Score: 7.91
Customer Service Scores – By Question

Customer Service Scores – By Attraction

Customer Service Review:
Finding TDSHA is easy for the most part. It is located off of Country Road O in Ixonia, WI. This is a reasonable drive for the surrounding areas as it is located almost in the middle of Madison and Milwaukee. When turning onto Hoard Road off of Co Rd O, you will see a sign posted with a glowing arrow directing you towards the premises. Be aware of the road leading up as the width of the road is smaller than a traditional road and turns into a gravel road right before parking. For parking, you will find yourself in a flat grass field. A few staff members will guide you where to park using light-up directional sticks. This parking has a bit of lighting but is not extremely well-lit.
Once you are parked, there are no signs leading you where to go. Our Team walked towards a staff member in the distance who was under an illuminated building but was quickly told by parking staff in the distance to follow the rope light in the grass to the main grounds. After following the rope light, we found the main midway area, including a building that holds the ticket booth, concessions stand, and even a few merchandise for sale. As there are a few hard-to-find signs in the midway for entrances or information, we recommend you follow the rope lights at various areas, as this is what is used to navigate the grounds. Overall, nothing was super straightforward if you are looking for something, but the staff at the ticket booth did explain where to go. You do have to play the memory game, and if you do not, you may get easily lost on where to walk. Once you do enter the main haunted attraction, everything is easily identified by signs and the help of actors. However, once you finish the final haunt, there are no signs posted where to go, and dumped into a gravel pathway. Here, you once again find rope lights on the ground that you must follow to enter back to the midway.
When on the premises, we did notice a few uneven spots in the trail sections of the haunt, but nothing we found to be alarmed of. The most significant spot to look out for that we encountered was in the mine located in The Descent. There is a spiral staircase that leads you deeper into the haunt, but there were a few wobbly steps along with the high posts that had decently sized gaps that someone could accidentally push through and fall to the bottom.
During our time on the grounds, any staff member we encountered was knowledgeable. Most staff that were a part of the adventure did stay in character. We did feel the staff from multiple sections was a bit snippy and sarcastic, that threw off the vibe of our experience. Being located at a family farm in Wisconsin, we expected staff to be more welcoming and friendly. The actress we encountered managing the tickets to the main haunt was an exception, staying in her role and being very welcoming to start off the outdoor haunt.
If you are visiting the haunt for the first time, be sure to check out the website they have. Here, you can find a few key information, such as tickets, attractions, directions, and a contact page. When you first click on the website, be sure to scroll down, as this is the location to find the haunts schedule for the year, as it does not have a dedicated tab. On the attraction tab, you can find each of the six main haunts you will experience when you visit. However, these haunts are not in order on the website for what you experience first to last and offer no information other than the name of each haunt. This is unfortunate, as almost all haunts here prior to entry give you a small backstory before you enter, enhancing the experience in person. Be aware if you are looking for any other lingering questions, as TDSHA does not currently offer a dedicated FAQ page that many other haunts offer. Also, the contact form submission, as of writing, still needs to be fixed. This has been down for weeks, if not longer, so be aware, and if you need to find additional information, call the number of the haunt or attempt to reach out on Facebook, as they do post here and there through the season. TDSHA does well, having a dedicated direction tab on the website as well as can be seen scrolling through other tabs listed or even on the tickets tab. You can also find a warning/disclaimer on the ticket tab to read before going, but it is hard to read from the small font used.
---
Immersion Score: 6.94
Immersion Scores – By Question

Immersion Scores – By Attraction

Immersion Review:
When you first get to TDSHA, it gives off a cozy family farm vibe. The outside midway area was a welcoming space that had festive Halloween music with skulls that mouth the words paired with music, a firepit to relax around before or after the haunt, and port-a-potties if needed. Overall, the midway wasn't scary at all but was very welcoming and cozy. There were only a few actors roaming the midway, such as the clown, but we didn't witness them scaring anyone.
Once you leave the midway, you follow some rope lights to a barn door that has a very small sign stating VIP/Fast Pass to enter the pre-haunt area. This brought you to the General Admission and VIP/Fast Pass lines. These lines go through one of the barns on the property. When entering the pre-hunt line, we noticed there was a lack of ambiance. This barn was very crowded with people, and we didn't hear any music from inside the barn, nor did we see any roaming actors. Only the pumpkin character lets people through the lines right before the first haunt. We did see a small TV screen in the front of the line playing the rules on a loop. Overall, we think this was a missed opportunity to set the "vibe" and get people excited to enter a haunt and help pass the time while waiting in line. We have seen this done much better at haunts with other forms of entertainment or eye candy. With nothing to keep you immersed while waiting, we encourage you to buy the VIP/Fast Pass option to alleviate this section.
After you get through the pre-haunt line, you meet some characters that explain the storyline of the haunt. Although the storyline isn't that believable, it is attempted to be carried throughout the haunt as you meet other characters that tie in with the story while also meeting random characters that do not tie in. We do not always see haunts incorporating storylines, and it is a very nice touch but could be better executed.
Although this isn't as scary as some haunts, it is entertaining and different from some of the haunts in the area. Inside, you will notice a wide variety of scares throughout. As you enter The Descent, you head underground via a spiral staircase, not knowing what will meet you at the bottom. With a lot of jump scares, this section of the haunt will keep you on your toes.
Once you finish The Descent, you will head toward the next section of the haunt, where there is a photo-op area and a small holding section with a fire to keep warm before being loaded onto a tractor ride to enter Twilight Nightmare. In this haunt, you are on a tractor through the woods where creatures are lurking, ready to prey on their next victim. Before you load onto the tractor trailer, there is a staff member who tells you the rules of do's and don'ts, but kind of puts a damper on the atmosphere, considering you are in the middle of a haunt. As we know, this is an important step, and we have seen this done better by incorporating a story or better word choice to keep the immersion going. It also can help if the staff here was in some form of costume or attire, keeping the ambience going.
Coming up on Backwoods Revenge, you all crowd around a fire as Grandma tells you what you are going to experience in the woods. At this holding section, there is a port-a-potty along with a photo op area. When you enter the woods, you will have to be careful and make sure you don't get consumed by the contaminated children.
Escaping the woods is the easiest part, and once you escape, you will take a skybridge through the trees as you jump into Mephistopheles Lair. You might be here for a while as this haunt is a maze. As you enter this section, you have to pick one of the many doors and try to escape in complete darkness. You might get lucky and pick the correct door right away, or be like some of the unfortunate souls stuck forever.
Walking up to Schizophrenia, there is another photo op with a Pumpkin Ghoul. Your trip through the corn will be eerie and give you the feeling somebody is watching you. This section of the haunt is full of actors waiting to jump on the opportunity to scare you. Don't get too comfortable with other actors in the distance talking to you, as this is a devious plan allowing other actors to pop out of unsuspecting areas.
As you approach Foxglove Nursery, you are greeted by two actors who give you a rundown on the rules and that you need to be nice to the actors and not swear at them. This kind of killed the vibe going into this haunt. Even though the actor stayed in character to an extent explaining these rules to us, it didn't add to the experience and took away from the haunt. Upon entering this haunted plant nursery, we noticed there weren't many actors. Along with that, it was a detailed set, but it was very short and didn't really feel much like a haunted house. The laser swap effect was cool to see by incorporating the mattress and soft padding to walk over, but had no actor to utilize this effect along with lacking a dense fog.
Another thing we noticed was a few water bottles in some of the scenes that caught our eye taking away from the experience as they stuck out in the details of the sets. This was unfortunate to see as we can't help but notice them and such an easy thing to keep out of guests' field of view, capitalizing on the immersion.
---
Special FX Score: 5.78
Special FX Scores – By Question

Special FX Scores – By Attraction

Special FX Review:
When visiting TDSHA, little sound effects were heard throughout the six haunted attractions provided. The haunts are filled with their own authentic ambiance but adding additional sounds would help keep customers on edge. However, we heard a couple of sound effects such as a brief moment in Foxglove Nursery and the well-done sound effect paired with the graveyard scene in Backwoods Revenge. In the graveyard scene, it was paired perfectly with the surrounding environment and the bride actress. It gave such a well-put-together scene that was not seen at this high level in other areas of the haunt.
TDSHA did well in creating some detailed scenes during the haunt. The most detailed haunts we saw were in The Descent and Foxglove Nursery. The two haunts had a good amount of set design throughout. Between these two haunts, we noticed some areas to be done from top to bottom but felt some areas that could have been detailed were left untouched. With the other haunts, a good effort of detail is found throughout but was not as well executed at the haunts stated. Many areas of sections felt untouched with finer details or left as a black canvas.
In Mephistopheles Lair, they created a maze for patrons to rummage through until they find their exit. This is something not found at other haunts as you can spend as long as two minutes to an hour or however long it takes you. This haunt has painted black walls with black draping to create a dark environment when you push through looking for the exit. As we do not find this interactive style of room at other haunts, it is something entertaining but be aware that since there is no clear exit to the haunt, it can get very backed up by other groups entering this section. Besides black hanging drapes, nothing else was added to this haunt until the final room.
At haunts, actors really make the show what it is. As TDSHA has a good amount of actors located throughout the haunt, they didn't use many animatronics throughout each haunt. This is something seen done well at other haunts we visit to incorporate filling dead spaces by adding animatronics to make a well-rounded environment. We only saw a few throughout our visit with the trap of some kind flying to the side of your face behind a caged area in the mine located in The Descent being the most effective. This was timed perfectly and really got me good.
Something TDSHA did well at times was incorporate a good use of lighting. The lighting in the trail section of Backwoods Revenge was done exceptionally well. We did see lighting carried throughout other areas of the haunt to create an eerie ambience but it was not as effective as what we saw in Backwoods Revenge. In this haunt, we also experienced the use of fog in the graveyard scene amplifying the area which we did not see used in other sections of the haunt that could have benefited from fog use.
At TDSHA, you will also find fire effects that are done well along the tractor ride in Twilight Nightmare, along with a vortex tunnel that we have not seen done on a moving vehicle but it didn't seem to be spinning fast enough to give off the appropriate effect. On top of that, a few laser swamps were used which are always one of our favorite effects to find at any haunt or even finding an inflatable hugging wall inside the first haunt.
---
Scare Factor Score: 5.62
Scare Factor Scores – By Question

Scare Factor Scores – By Attraction

Scare Factor Review:
During each of the six haunts, most scares were jump scares that came at us from the sides or even from the front. In Twilight Nightmare, the actors ran up towards the moving tractor ride. Here, we saw the most intense part of the haunt from the variety of actors attacking the tractor and the patrons from all sides. We even had actors jump aboard the moving ride to interact with the guests. As we did not receive scares from below or from above, we saw a moving platform in a structure located in Schizophrenia. From visiting multiple years in the past for non-reviews, we have seen this scene in which the actor flies above you in this building. This year, the actress on this platform watched our group navigate through with no attempt to utilize this effective effect. Now, this could be down for repair and unusable at the given time, but the actress just stared from above us, watching with no movement, vocals, or anything. If this was truly not operable, we feel the actress here could have performed in another section, such as Foxglove Nursery or Mephistopheles Lair, that lacked actors throughout. Even if this was not an option, an attempt of some kind of scare would have made this improve as it was a missed opportunity.
As we endured our adventure through the haunts, most of all, scares came to me leading the front of our group or middle members. We rarely noticed any members in the back of our small group of four receiving any frights from behind. A few sections had different actors at times that followed behind for a brief moment after the initial scare by just staring at us and tilting their heads. During the outdoor sections, we did notice upcoming scares that were predictable, as no fog or other techniques were used to help prevent this. Be aware that even in some areas, there are some well-done hiding holes inside and out that will catch you by surprise.
Most of the shocks we had were delivered from good jump scares, at times from not seeing it coming. One of the notable scares I received was from the creature in the butcher room located in Backwoods Revenge. Here, the actor perfectly timed swinging his object, creating a large startling noise paired with the lights of the room going out simultaneously. Not sure if this was pure luck or if it was timed, but it was very effective. Another big scare we got was from one of the actors who silently climbed aboard the tractor ride, and when Spencer turned his head and saw dark black eyes with a well-done costume throwing him off, it created such a good scare. In the end, these are not the most intense haunts nor scariest, but if you get scared easily, this may be terrifying for you. Even for us who do not get scared often, we did let out a few screams from a few very well-done scenes. This attraction appears to be much more "family-friendly," but regardless of the age, it is very enjoyable and can still deliver a few scares to the most avid haunt goers.
When visiting any haunted attraction, a general expectation is seeing a grand finale when completing each haunt. The finales here didn't quite meet our expectations. In the first haunt, The Descent, we walked through a dark area where an actor was making a bunch of noise, which took away from the element of surprise. During the tractor ride in Twilight Nightmare, we saw the vortex tunnel towards the end in, which we mentioned above. On the tractor ride, we recommend you sit on one of the far ends to get more of the experience, as the members of our group in the middle felt left out in not being able to see the experience from actors around the ride. When going through the last four haunts, you do not receive any outstanding form of finale. Especially in the final haunt, Foxglove Nursery. This haunt has nothing but a normal room with no build-up and then spits you back out to the farm with a gravel path to walk back down towards the central midway area. However, during the fourth haunt, Mephistopheles Lair, there is an attempt at a laser swamp. Still, it is aimed too high on a declining hill, which diminishes the effect for shorter guests and even taller guests, as you only get immersed into it for a few seconds before walking underneath it.
---
Entertainment & Value Score: 7.52
E&V Scores – By Question

E&V Scores – By Attraction

E&V Review:
From entering to leaving the premises, our Team spent a total of 2 hours. Between this time, we hit the main six haunted attractions and also experienced the Zombie Expedition. Our total time spent inside the main six haunts was 37 minutes! This is by far one of the longest haunts around here. This is also not factoring in the wait times or small holding sections to a few of the haunt entrances. When considering the price for experiencing just the main six haunts alone, it is $30. This gives TDSHA a $1.23 minute per dollar rating. When you compare this to other haunts, this is towards the higher side for the value you receive at this price point.
Besides offering the main six haunts, TDSHA also offers a Zombie Expedition attraction. In this experience, you will shoot paintballs at a few Zombies. As this is something not found in this area, we encourage you to try it for yourself as this is a fun form of entertainment to break away from the scares. If you choose this option, be aware that you MUST experience this attraction first before the main six haunted attractions. This event line closes at 9:30 p.m. on operating nights, so plan your arrival appropriately. As long as you enter the line by the given time, you will be allowed to experience it. Even if you run out of ammunition, don't panic, as they offer a paid refill option halfway through to defend off the horde.
While on the grounds, you will not find much of other forms of entertainment besides the main haunt and Zombie experience. They offer free photo ops along some of the haunt holding areas, but be quick as we felt rushed to be moved to the next haunt. These are a nice touch to create memories and something you do not typically see during the attraction but rather located inside the midway at other locations, whether they are free or not. In the midway here, you are welcome to stick around and spot some of the roaming actors, grab food/drinks from the small concession stand inside, or even take home some merchandise. When in the midway, stop for a few minutes and watch the light show around you paired with music, creating that Halloween ambiance, or extend the night by sitting by one of the fires before parting ways.
TDSHA offers a couple of ticket options when visiting. The General Admission to experience the six main haunts is $30. If you want to reduce wait times, they offer a Fast Pass for this ticket option at a $10 upcharge. If you are looking for more to do or something different, we encourage you to load up and take out the Zombies! They offer a Combo Ticket for $45, which includes the Zombie Expedition and the six main haunts. It does say Fast Pass is included for the main 6 haunts with this option but has a VIP upcharge for $10 to the Combo Ticket to allow priority entry for the Zombie experience. If the haunts are not your thing, you can even buy just the Zombie Expedition separately for $15.
This haunt encourages large groups to make a night out. They offer three group rates for General Admission based on how many people you bring into your group. The first option is a group of 8 to 11 people at $22 per ticket, 12 to 19 people at $19 per ticket, and lastly groups of 20 or more at $16 per ticket. Each three of these tickets has the option to add on a $10 upcharge per person to include a Fast Pass for the main haunted attractions. If your large group wants to do the Combo Ticket, TDSHA also offers discount rates as well. For the Combo Ticket, groups of 8 to 11 people are $38, groups of 12 to 19 people are $33, and 20+ at $30 per ticket. Just like the normal admission, each of these Combo options offers an additional upcharge of $10 to add VIP per person to have priority entering the Zombie Expedition and Fast Pass entrance to TDSHA. The layout of looking at tickets can be a bit overwhelming with having the same similar options based on if you are a group or not, and using VIP and Fast Pass gets a bit confusing as they are two different things. Carefully read the ticket details to fully understand what option you are purchasing or looking to decide on.
At the end of the day, we strongly encourage you to visit TDSHA. After visiting other haunts in the past, this haunt gives its own vibe that other haunts can not achieve. It is located on a farm and has a much different feel of operation, but is hands down one of our Team's favorites. The haunt is long and worth making a trip out of. Could you be sure to check the haunt's Facebook page, as they can close due to rain and do not post it on the website? This may not be the most detailed, scariest, or intense haunt, but it still delivers a true adventure. Be sure to add this to your list of future attractions!
---
View Full Score Sheet
---
Pics We Took From Our Visit:
---
---
Guest ReviewsGuest Average: 4.5 out of 10
Jessica Howe – 8/10 – October 24, 2020Great haunt. Recommend.
Trisha J. – 1/10 – October 22, 2022If you're looking for some good scares, I wouldn't recommend this haunt. Appears to be more kid …show more friendly, at a high dollar point. Limited actors, had a few pretty good special effects, most of it is outside with a large amount of walking including hills, steps and a sketchy bridge to get to the zombie experience (which you have to add if you want to purchase a fast pass, as well as go there first)
Join ourspookyadventures!
We visit Halloween haunted attractions year-round! Follow us for haunted house walkthrough videos, behind the scenes footage, and more!