The Darkness – Full Review
The Darkness is a Haunted Attraction located in St Louis, MO.
1525 South 8th Street, St Louis, MO 63104View All Details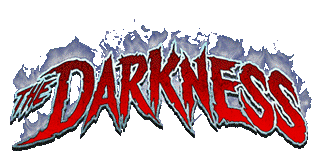 Features:

Free Parking, Restrooms/Porta Potties On-Site, Gift Shop/Souvenirs, Optional Games/Midway, Special Events, "Hi-Tech" Attraction, You will NOT be touched, Original Characters, Indoor/Outdoor Waiting Line, All-Indoor Attraction

Most Recent Video from The Scare Factor:
(Scroll for Scores and Written Review)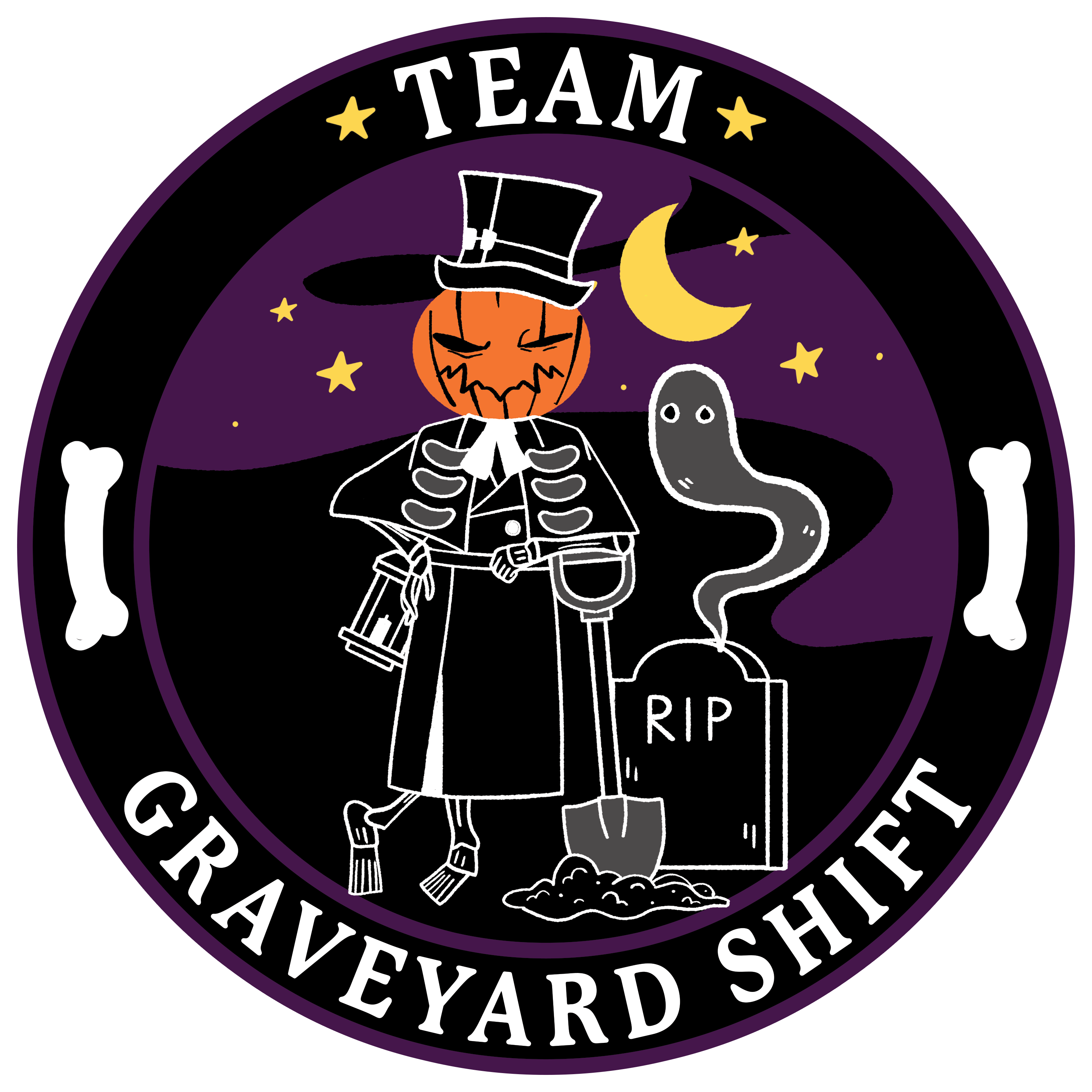 This attraction was reviewed on October 1, 2022 by Team Graveyard Shift.
---
About Our Reviews and Rating System
---
Final Score: 8.4
Final Scores – By Category

Final Scores – By Attraction

Summary:
The Darkness is St. Louis, MO is one of the most well-known haunted attractions in the US for good reason. Celebrating their 29th Year of Fear, our team visited for the first time during their Halloween season and we were not ready for what it had to offer! Not only does The Darkness have some of the best animatronics, special effects, and set design in the industry, but really proved themselves more than just a flashy display show. They brought the scares in this amazing horror experience!
With two floors of horror newly renovated for 2022, several all-new attractions, and LOTS to see outside the haunt for free, you can expect a full night of fun and terror when you visit The Darkness. Delivering the scares even outside their regular haunt season with special events such as Krampus Haunted Christmas and Valentine's Bloody Date. If you are a fan of haunted attractions, this is a MUST-SEE haunted attraction that's unlike anything you've experienced. Want to know what to expect? Keep reading to find out!
---
Cast Score: 7.42
Cast Scores – By Question

Cast Scores – By Attraction

Cast Review:
The Darkness is filled to the brim with all different sorts of creatures and killers, popping out around nearly every corner. In front, from behind, left and right, there was no avoiding or escaping them.
The queue actors are delightfully entertaining and giving us a good warm-up for what's to come. One clown was walking around with an electric staff that mimicked a taser. Then there was a cackling bride with blood all over her white gown, and a large pig man who would snort in customers ears and stick its tongue out at them. One of the demonic clowns followed us inside the indoor queue line and cornered me to a wall, drooling as he was asking if I was scared! We were already pretty tense before we entered the haunt to say the least.
There were plenty of actors consistently throughout the haunt for plenty of jump scares. Zombies, mummies, demons, skeletons, nuns, clowns, doll girls, they had it all! Several of the cast members had those electric staffs or props that would make loud rattling sounds to add more shock to their startling scares. The zombies' and mummies' pop-outs mainly consisted of emerging from dark corners where you couldn't see them coming, with frightening sounds and laughter that almost mocked us as we made our way through, like they knew we would soon join them. The demons and nuns got up close and personal with us. Stepping around us and giving us urgency to keep moving before they decided to not let us leave. The colorful and wicked clowns would stick out from the walls with drop doors, screaming or cackling in our faces as we passed.
We came across a few unique characters that had their own special way of scaring us.
The drooly clown made a return mid haunt to tell us how he missed us, and as we were leaving he sang "I will follow you, cause I'm under your spell" (nice BMTH reference) which matched with his overall creepy vibe. He was delightful all the same. Later on, a well-dressed zombie with his face melted off approached us and asked us which one of us he was allowed to bite and where he could bite. We all politely declined his request and quickly moved on. Pennywise also made an appearance from around the corner, asking if we wanted to play. We told him that we wanted to float, and he directed us further into the sewer.
Beyond the short moments of dialogue or stopping us in our path briefly, there was little interaction other than appearing from a door or dark corner, giving us a quick shock then returning back in position before we fully were past them. We wished we heard more dialogue from a lot of these actors. With how The Darkness operates, there isn't a lot of space for the actors to utilize given the heavy animatronic and set design presence, and they keep the line flowing so there isn't a ton of backup. The actors were great portraying their roles, enhancing their environments believability and delivering jump scares, but my suggestion to anyone visiting is to expect more of a visual experience rather than an interactive one.
---
Costuming Score: 8.89
Costuming Scores – By Question

Costuming Scores – By Attraction

Costuming Review:
The costuming, masks, and special effects makeup was all extremely high-quality and professionally done. From the colorful and unhinged clowns, to the gruesomely detailed gory zombies, the costuming department really put their all into each and every cast member. We could tell there were several different techniques used with the blood, gore, prosthetics and makeup to make each cast member a walking work of art. Absolutely top tier quality that gave us the struggle of wanting to look at every detail but wanting to look away with how eerily realistic it was to look at! The costumes were completely decked out top to bottom. You couldn't find any regular, clean clothing if you tried. Each costume, no matter the actor, had accessories and appropriate amounts of distressing/blood to make them belong in their environment.
The makeup and special effects prosthetics used was spectacular. The nun characters looked ghastly with their pale faces and darkness seeping out of their eyes and mouth to give that possessed look, and the clowns all had very unique and vibrant makeup and prosthetics. One of the unhinged mechanics wasn't wearing a shirt at all and even he had makeup on his chest that looked like ribcages! We have to highlight Pennywise in particular who we got to see in full detail up close. He had prosthetics on his face to give him that iconic large forehead that blended perfectly to his skin and makeup, instead of wearing a mask. Just goes to show the dedication the costuming department has!
The masks that were used were tight-fitted and high-quality that moved when actors spoke. The reptilian creature with a full head covered with scales and the fancy skeleton who used the dim lighting to hide his actual head were standouts in that regard. Our favorite masks definitely have to go to the Cthulhu cult member, who had tendrils for a face that moved when he yelled. There were only one or two instances where we noticed skin under masks around the neck, particularly in the queue actors. Otherwise, the costuming on all the actors were detailed, complete, and very realistic.
There was only one instance of a character who didn't feel like they quite belong, that being the bird that squawked at us as we entered Pennywise's sewer. Besides that one instance, every other costume was masterfully crafted to match the theme and vibe of that room. Even with their short appearances, it was a treat seeing the craftsmanship delivered by the costuming department at The Darkness.
---
Customer Service Score: 9.88
Customer Service Scores – By Question

Customer Service Scores – By Attraction

Customer Service Review:
You can't miss The Darkness with the giant poster plastered on the front of the building that you can see from the highway, but the several different kinds of lights, signs, and the gated line with animatronics, marked staff, and actors helps as well. All the information you would need about their hours, opening dates, address, pricing, contact information, ticket options, and more is available on their website. The Darkness states on their site that they do not charge for parking, but also doesn't offer parking. You will need to pay for city parking on the lot across the street or road parking. They also have several signs posted throughout the queue and make sure you get into the correct line if you need a ticket or already have one.
The staff helps move things along quickly and check in with customers to make sure they are in the right line. You can distinguish clearly who were staff and who were actors, and there were several of them around at all times. One member of staff was also taking photos for several customers, including us! They were pleasant and fun to talk to when we had any questions or while they were going over rules and expectations of the haunt. The staff working the St Louis Horror Retail Store was also very kind and ready to help, with a couple of them approaching us asking if we needed help finding anything.
They have security on premises, as well as metal detectors, so that keeps us at ease when arriving. There were no dangerous hazards, but you must be careful making your way through this attraction! Animatronics can and will hit you directly, and some platforms move and shake you around. There are also ramps and stairs you must be wary of while going through the haunt. The set design is dense and close to your walking path, so just be aware of your surroundings!
---
Immersion Score: 9.6
Immersion Scores – By Question

Immersion Scores – By Attraction

Immersion Review:
The Darkness is made to feel intimidating the moment you walk onto the property. With the giant sign plaster on the front, the variety of queue actors scaring you the moment you approach the building, and the large animatronics scattered around for photo-ops next to the line, there's no mistaking that you are about to go through an intense haunted house.
While there is no central storyline, The Darkness takes you through several attractions that are blended extremely well and often hint towards what the next area will be. At no point did we feel like there was a sudden or jarring transition between attractions, they did such a good job keeping us immersed the entire time. There was so much detail in every single room and new area we went into, even in the transition areas. No blank spots, no corner left empty, no gaps. Everywhere you looked there was something to see that added more realism to the attraction.
The Darkness pours its heart and soul into the immersion from beginning to end. The themed shop, arcade, and photo-ops brings everything full circle when you step out of the main attraction. They want to make a lasting impression, and we believe they went above and beyond to achieve that!
---
Special FX Score: 9.15
Special FX Scores – By Question

Special FX Scores – By Attraction

Special FX Review:
The Darkness may be best known for its special effects, and for good reason. There is no denying the amount of hard work The Darkness poured into its unbelievably intricate and life-like set design. Like previously mentioned in the immersion category, there is quite literally something to see at every turn. Each room had its own unique shape and size, with strategic walkways, varying levels of weathering, dirt and grime, and expert lighting to give a different vibe to each area. There was so much we missed in our walkthrough that it would take countless walkthroughs to see absolutely everything!
The animatronics are out of this world! Every single room is in motion with animated photos, small moving animatronics, to giant monstrosities that come out to get you! Some animatronics moved slowly to make movements more fluid and eerily realistic, while others moved fast and erratically that spiked our fear level through the roof. There are giant spiders and demons who emerge from the walls above, pulsating corpses and egg sacs, bloody werewolves that howl while their helpless victims are dangling from their grasps, huge skeletons that barely fit in the room, and petrifying giant dolls who came straight out of your worst nightmares. There are too many incredible animatronics to point out, but by far our favorite was the cosmic Cthulhu that loomed directly above us as we passed. The level of detail and craftsmanship put into that animatronic is simply inspiring. From the individual moving tentacles to the unworldly sounds it makes, it was the work of top industry engineers who deserve the recognition and praise.
They also had a number of spine-chilling animatronic heads and hands that would move and come out from the walls towards you. Especially the enormous clown that rushed out from the dark with its hands reaching out to grab us! Other special effects used included falling book cases, falling barrels, a venus fly trap that ate you as you walked into its mouth, just to name a few! Out of all of these, the most effective and most terrifying special effect/animatronic combination was a group of zombies who pressed against a fence as we walked by, scaring the daylights out of all of us who weren't expecting the fence to move.
The Darkness has some of the best gore we've encountered. We were surrounded constantly by grotesque bodies hanging from the ceiling, on the sidelines, attached to animatronics, or their body parts being thrown quite literally everywhere. Each clearly meeting a very different but equally horrifying demise given the context of the room they were in. Be prepared if you have a weaker side to realistic gore.
---
Scare Factor Score: 7.22
Scare Factor Scores – By Question

Scare Factor Scores – By Attraction

Scare Factor Review:
There is a wide range of different kinds of scares and fears packed into one attraction, that if one aspect doesn't scare you, something else will. The atmosphere it builds and the intensity it keeps every step of the way is bound to make your heart race. They showcase many phobias such as spiders, bugs, clowns, demons, the undead, gore, and those with megalophobia, the fear of large things (one of our teammates was directly affected by that last one).
A large majority of scares include actor pop-outs and loud noises, with animatronics and other special effects being included in that mix. Sometimes we knew the jump scares were coming with many black out curtains, noticeable drop walls, or the trigger sound that would play right before they popped out. However, there were plenty of moments where they caught us extremely off-guard with very well hidden areas that squeezed screams of terror out of us. Referencing back to the fact the costuming was just as detailed and realistic as the environments around them, a lot of actors completely blended in with them that we had no idea they were real or even present!
Animatronic scares were the most prevalent in this attraction, many throwing themselves at us or emitting very loud noises, and overall just their appearance alone being scary. There was also so much to look at that distracted us that the lack of interaction with the cast was made up for by the set design and special effects.
The Darkness is intense and full of surprises, and will leave you catching your breath IF and when you make it out!
---
Entertainment & Value Score: 8.43
E&V Scores – By Question

E&V Scores – By Attraction

E&V Review:
It took our team about 30 minutes to traverse through the haunt. Timed tickets online for Darkness are $30, which saves you a little bit of money rather than buying on-site. With or without a ticket, you have access to the arcade and the St. Louis Horror Retail store, open when the Darkness is open! You can also purchase combo tickets with Lemp Brewery or Creepyworld, Fast Passes, Escape Room tickets, and more! Even if you miss it during their regular season, you can still get your scare on during their off-season events!
To avoid long wait times, it's always advised to visit early season, but also purchasing tickets online helps reduce it even more. They typically keep the line moving pretty well and there's plenty to look at during that time! You won't find yourself bored while waiting.
The Darkness is known nationwide to be one of the scariest and best haunts in the industry, and for all of you die-hard haunted attraction fans who has had this place on your to-go lists, or even just someone looking to do something spooky for Halloween, we can definitely confirm that this haunted house is a must-visit.
---
View Full Score Sheet
---
Pics We Took From Our Visit:
---
---
Have you visited this attraction?