The Darkness – Full Review
The Darkness is a Haunted Attraction located in St Louis, MO.
1525 South 8th Street, St Louis, MO 63104View All Details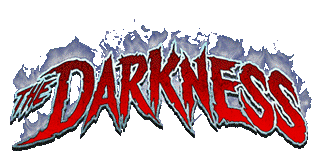 Features:

Free Parking, Restrooms/Porta Potties On-Site, Gift Shop/Souvenirs, Optional Games/Midway, Special Events, "Hi-Tech" Attraction, You will NOT be touched, Original Characters, Indoor/Outdoor Waiting Line, All-Indoor Attraction

Most Recent Video from The Scare Factor:
(Scroll for Scores and Written Review)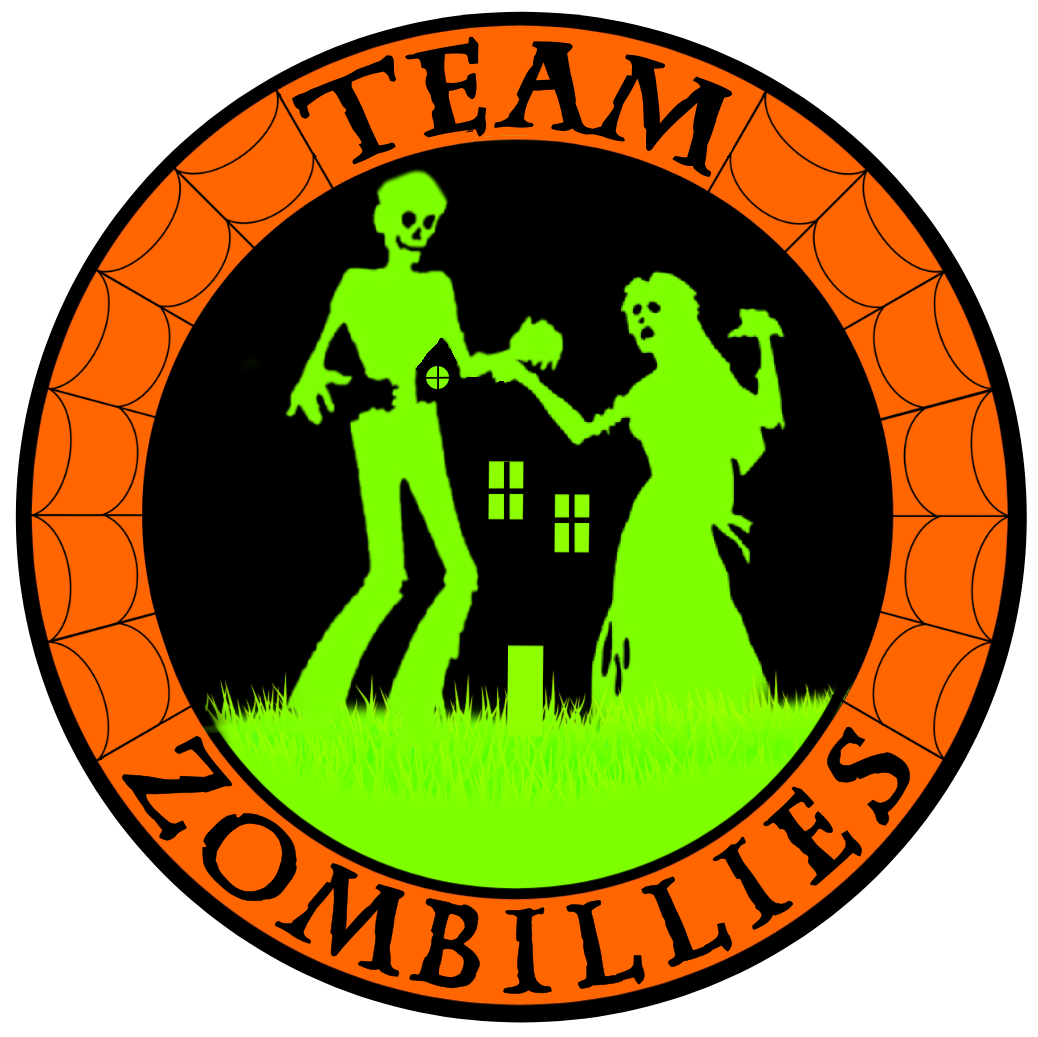 This attraction was reviewed on October 6, 2023 by Team Zombillies.
---
About Our Reviews and Rating System
---
Final Score: 8.82
Final Scores – By Category

Final Scores – By Attraction

Summary:
As twilight cast eerie shadows on downtown St. Louis, we found ourselves submerged in a world where the ordinary turned into the extraordinary. The city has a reputation for its eccentricities, and it didn't take long for us to witness this firsthand.
Amidst the dimly lit streets, an unsettling scene unfolded. A concerned woman frantically ran past us while an older man, his head seemingly split open, sprinted past us, butcher knife in hand, trailing behind her. He yelled, "She's mine, she's mine!" At this moment, doubt crept into our minds, making us reconsider our choices. However, we soon realized this bizarre encounter was merely a regular occurrence in this peculiar city. The man in question was none other than Scary Gary, a seasoned performer with three decades of experience, dead-icated to 'stealing' other people's wives in the waiting line of The Darkness Haunted House.
Nestled in the heart of St. Louis, Missouri, The Darkness holds sway over visual astonishment. It's not just a haunted house; it was one of the most visually stunning haunted attractions we'd ever seen!
Ascending two floors, we steeled our nerves in eager anticipation of the impending horrors that awaited us within the realms of The Darkness and the mind-bending dimensions of Terror Visions 3D.
---
Cast Score: 7.6
Cast Scores – By Question

Cast Scores – By Attraction

Cast Review:
The Darkness remains a busy haunted house. As such, it is often called a 'conga line' haunt, meaning many people will end up bunched together inside the haunted house as they walk through. As such, they have pivoted and adapted to this haunting style.
While there isn't much room for character interaction here, the scenes have been built in ways to allow the same creatures, at times, to expel their hiding spots on more than one occasion. This resulted in quick pop scares, fast reveals and resets, and scarers with rattlers or sound effects to emphasize their appearances. They also didn't say a lot but instead used the previously mentioned items to grab our attention or growled, snarled, or made some sort of creaturisitic noise at us. Although the team that we witnessed did well at covering the spaces and with good timing, there were still lots of instances where interactions with the living type, sudden or not, would have increased the overall experience.
The actors were physically interactive with their sets, climbing out of holes and quickly moving about, targeting multiple sections of the line walking through. Some expelled much energy as they worked hard to make their presence known. The auto mechanic gave us quite an evil stare as we walked by and then came back after us again with a shaker. Several others got us from four or more different hiding spots. A few of the most memorable interactions of the night were with the bearded nun who aggressively came at us repeatedly and the sadistic scarecrow who momentarily blocked our path with his giant weapon.
All the performers we encountered outside while waiting in line were horrendously hilarious. They did a great job interacting with every person in line at least once. Feel free to ask them questions; they will come up with some sort of response!
---
Costuming Score: 9.12
Costuming Scores – By Question

Costuming Scores – By Attraction

Costuming Review:
Many creatures were precisely that, and their humanistic features were often well-hidden by realistic masks. While many appeared to be wearing dark or layered cloaks, it made for a universal fitment when they targeted guests from multiple types of scenes.
Although some makeup was implemented, masks were the ultimate disguise, consisting of high-quality pieces and silicone. We saw some downright creepy masks: a scaly mask, a skull mask with bony fingers, an angler fish mask, and a wrinkled pumpkin witch mask. Some makeup details included bloody applications, large boils and protrusions from the face, and blood around the mouth. The makeup matched the scenes we encountered them in very well.
Some of the standout costumed creatures include the demented scarecrow, a disturbing doll, a mutant swinging around a freshly decapitated head, Pennywise the Clown, who was drooling (literally drool or sweat was rolling out of his masked mouth), and a lady with some sort of claws coming out of her face that also had long black fingers. We also came across a white apparition with a biting skull mask that bit at us through holes in the walls!
In Terror Visions, the clowns were just as colorful as the walls! They blended in so well that it was hard to tell whether they were real!
---
Customer Service Score: 9.7
Customer Service Scores – By Question

Customer Service Scores – By Attraction

Customer Service Review:
Finding The Darkness was easy as Google Maps took us to the immense building with a large banner and purple lights along the front. There was a sizeable paid parking lot catty-corner to the building, and we recommend parking there if any spots are available. It was roughly $3 for us to park for 3 hours. Otherwise, street parking it is!
Security guarded the gated-off entrance, wanding every customer before they were admitted onto the property. Portable restrooms were conveniently placed by the gate, and although this isn't a "scored" aspect of this review, we'd like to mention that 2 out of 3 porta-potties were locked. So all customers had to share a single porta potty with a big hole in the side of it. We would think that a significant attraction like this would at least offer a few portable restrooms for the large crowds they mass.
Many of the staff members we spoke to were friendly and helpful. This was our first visit to The Darkness during haunt season, and although this may be obvious to many of their regular customers, we had a hard time spotting where we needed to purchase tickets. It was one of the windows along the building near the entry door, but there was no sign for it. There were ticket prices posted at the entrance. In a bout of confusion, we walked down to the entry for the escape games, thinking we might purchase them there, and when we got to the podium at the top of the steps, there was no one there to ask either. Upon going back downstairs and outside, we asked a staff member, and they quickly pointed it out to us. Pro Tip: If you can't find it, just ask.
Inside, the haunt was easy to navigate. At times, we thought we may be going the wrong way, but usually, a monster would emerge, or a rope blocked the path to prove otherwise. We did not notice any trip hazards inside the attraction.
Before visiting, we checked out their fully fleshed-out website for details, ticket prices, hours, and location information. This was easy to find, along with loads of other information.
---
Immersion Score: 9.65
Immersion Scores – By Question

Immersion Scores – By Attraction

Immersion Review:
Just like a master of disguise, The Darkness wears its facade like a cloak of secrets. Imagine it as a real-life mullet, where what you see from the front is just the tip of the iceberg. It's all business on the exterior, hidden behind the imposing facade of a multi-story brick building. But here's the twist: the instant you dare to cross its threshold, you plunge headfirst into a nightmarish soiree that defies imagination. The party of horrors commences when your foot touches the inside waiting line!
As we waited inside, surrounded by surreal structures, witches concocted a mysterious brew, and a horned creature offered a cryptic warning. There was no turning back; it was time to face the monsters inside! The 360 design of the haunt left very little to pull us out of immersion. Even the floors and ceilings changed to match the scenes at times. We did not notice any water bottles, extension cables, or anything else. The flow of the haunt was in conga line fashion, so the only thing that took us out of the experience was the other people we were walking through with, but this is normal for this attraction. If you want an intimate experience, show up super early in the evening at the beginning of the season, or you will likely miss it here.
Rather than adhering to a single narrative, the attraction whisks guests away into a realm inhabited by a motley crew of villains, monsters, and peculiar entities. Prepare to witness these characters spring to life right before your very eyes!
Upon exiting, we were spat out directly into an indoor world where horror memorabilia, photo ops, and The Darkness's Little Shop of Horrors reside. It was a great ending to a spooktacular show!
---
Special FX Score: 9.51
Special FX Scores – By Question

Special FX Scores – By Attraction

Special FX Review:
In the realm of special effects, The Darkness stands as an unparalleled enigma, a master of illusion. Hidden within the corridors is a menagerie of animatronic marvels and visual extravagances, so enthralling that the haunt's very essence remains a breathtaking spectacle even in the absence of living actors!
As we ventured deeper into this surreal world, the haunt became an interactive odyssey. Our journey led us through shifting sands, we waded through a murky swamp, crossed bridges, stumbled through a room that defied gravity, and walked beneath towering monsters. And still, there was more to behold.
The very air seemed to hum with a chorus of ambient sounds. These auditory companions heightened the tension and anticipation, their timbre shifting with each twist and turn as if the environment whispered secrets. But it wasn't merely the general ambiance that enchanted our senses; every animation and prop possessed its own voice. These sounds were of living, breathing entities that clawed their way into consciousness. The sounds reverberated at just the right volume, with minimal sound bleed. We heard spiders screeching, howling, roars, a talking witch, water, horns, and much more.
The Darkness wielded light like a master artist, placing its brilliance to accentuate the most nightmarish features. Amidst the creeping fog that shrouded our path, the light became an ethereal brush, painting the air with spectral strokes. Even the laser swamp was a masterpiece of illusion and disorientation. With just the right amount of lasers, fog, and a maze-like design, it cleverly concealed anything lurking beneath the illusioned surface.
In this immersive 360-degree haunt, every glance held a new spectacle waiting to be discovered. Remember to cast your gaze upward because, shockingly, the ceilings were as richly adorned as the rooms below. Impeccable designs, details, and distressing filled the many corridors. It was truly awe-inspiring!
Although we walked through the haunt dragging our bottom lips across the floor (we were amazed!), the haunt is set up to take on large crowds of people, so the timing of the animations and monsters isn't always perfect for everyone. They reset rather quickly, so sometimes we rubbernecked our way out of rooms just to catch a glimpse of how something worked. On the other hand, some of them were pretty effective, jarring out at us at a high rate of speed! This was the case with the actormatronics, a bony surprise, a ghost, a terrifying nun, and a vicious man-eating plant! We guarantee that you will be ducking and dodging at some point in this one!
The house portions left an indelible mark on our senses within The Darkness's eerie embrace. These sections were a testament to meticulous craftsmanship, immersing us in an unsettling world of tattered wallpaper, exposed walls, curved walkways, and grotesque collections of bodies, furniture, dolls, and countless other curiosities.
As we ventured deeper into these scenes, the realism was so overpowering that, at times, we found ourselves momentarily forgetting that we were, in fact, inside a haunted house. It was as if we had been transported to an alternate reality where the boundaries between the ordinary and the macabre blurred into one. We realized this was precisely the haunting experience they aimed to deliver.
Terror Visions 3D, while not as intricately detailed as other parts, presented a compelling neon-painted journey that left us entranced in a swirling, disorienting odyssey. Vivid colors burst forth, enveloping us in a kaleidoscope of hues that seemed to leap from the walls.
What really added to the experience were the 3D objects strategically placed within the rooms. These tangible elements added a layer of sensory manipulation, playing tricks on our perception as we navigated through this mesmerizing dimension.
---
Scare Factor Score: 8.32
Scare Factor Scores – By Question

Scare Factor Scores – By Attraction

Scare Factor Review:
For those with teratophobia – the fear of large monsters – there aren't many haunts out there that will target you as much as this one will! Whether your fear involves real or fictional creatures, The Darkness blurs reality.
The Darkness also preys on many other phobias and fears. We ducked through a spider's nest, snuck past some danger noodles (well, we thought we did), grazed some ghosts, and ran into some mighty putrid scenes of gore (enough to make a member of another group directly in front of us vomit while in the haunt). We also confronted nearly every man-eating monster known! There was a minotaur, a werewolf, Venus human traps, a giant skull, pumpkins, a dragon, and many other rabid beasts.
We were caught off-guard by a few decoys, sudden blasts of air, and sudden moving, dropping, or vibrating floors. A falling bookshelf had us fearing for our lives, sudden sounds pierced our ears, and some rooms hit on so many of the senses at once that it kept us on edge throughout most of The Darkness. At one point, we played a good hide-and-seek game with a swamp monster – it didn't take long to find us. Some of the large props did result in clever distractions. However, an increased cast number would also increase distractions and overall jumps.
At times, the display of death was enough to create unease, such as a bathroom lined with corpses sewn together. There were also subtly creepy rooms like the doll and ghost areas. Scenes got tight sometimes, forcing us to get up close and personal with the many objects within them.
Although most scares were found within The Darkness, those with coulrophobia will have difficulty in Terror Visions. Although more actors would have really upped the scare ante here more so than in the first section, we still encountered some disorienting areas, a giant claw attack from above, and a shocking finale.
---
Entertainment & Value Score: 9.07
E&V Scores – By Question

E&V Scores – By Attraction

E&V Review:
We spent 30 minutes navigating the two levels of fright at a steady pace. During our visit, tickets were cheaper on-site at $35 per soul. This brings the MPD (minutes of entertainment received per dollar spent) to 0.86. However, this is still a longer attraction for being indoors, and the fantastic details and special effects encountered inside make the ticket price worth the experience.
Speed Pass add-ons were an additional $15, and Immediate Access with no waiting in line was $65. These prices may change as it gets closer to Halloween. All prices online were advertised at higher rates. We would like to note that ScareFest's other haunts local to The Darkness (Creepyworld and Lemp) are also worth a visit, and they offer some great combo packages for two or all three haunted locations!
While we waited, the queue entertainers mentioned above interacted with the crowd to help pass the wait in line. They also had several giant monsters out front to take photos with and a dead band playing music.
For those looking for more to do during their visit, they have a Horror Retail store that's open when the haunt is open, and also on the same property, you can partake in a variety of escape rooms at St. Louis Escape, play Retro Mini Golf, or play arcade games all for an additional fee.
Celebrate The Darkness's 30th year of fear by visiting them this year. They say it's their most extensive renovation in history. You will love this place if you love Halloween, horror, and special effects!
---
View Full Score Sheet
---
Pics We Took From Our Visit:
---
---
Have you visited this attraction?
Join ourspookyadventures!
We visit Halloween haunted attractions year-round! Follow us for haunted house walkthrough videos, behind the scenes footage, and more!