The Dead Woods – Full Review
The Dead Woods is a Haunted Attraction located in Caledonia, OH.
3550 Lyons Road, Caledonia, OH 43314View All Details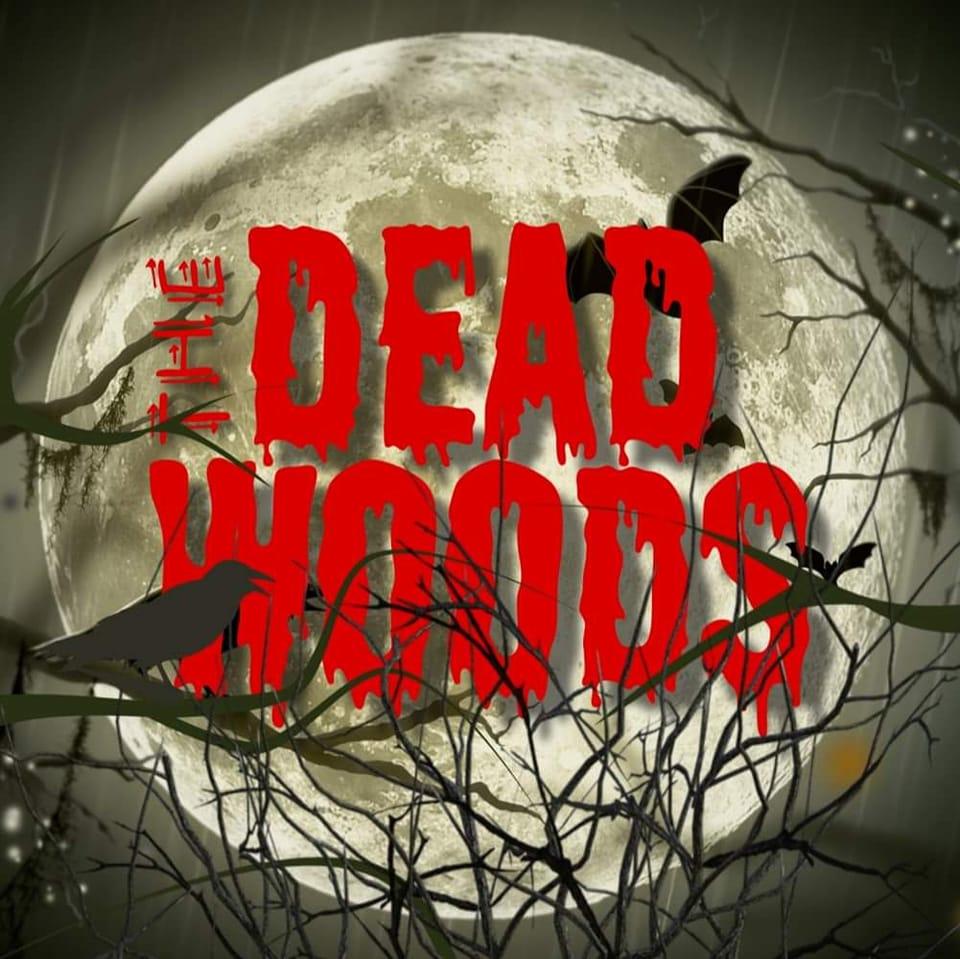 Features:

Free Parking, Restrooms/Porta Potties On-Site, Food/Concessions, Gift Shop/Souvenirs, Special Events, "Old-School" (Low Tech), You will NOT be touched, Movie Characters, Original Characters, Uncovered Outdoor Waiting Line, All-Outdoor Attraction, Family Friendly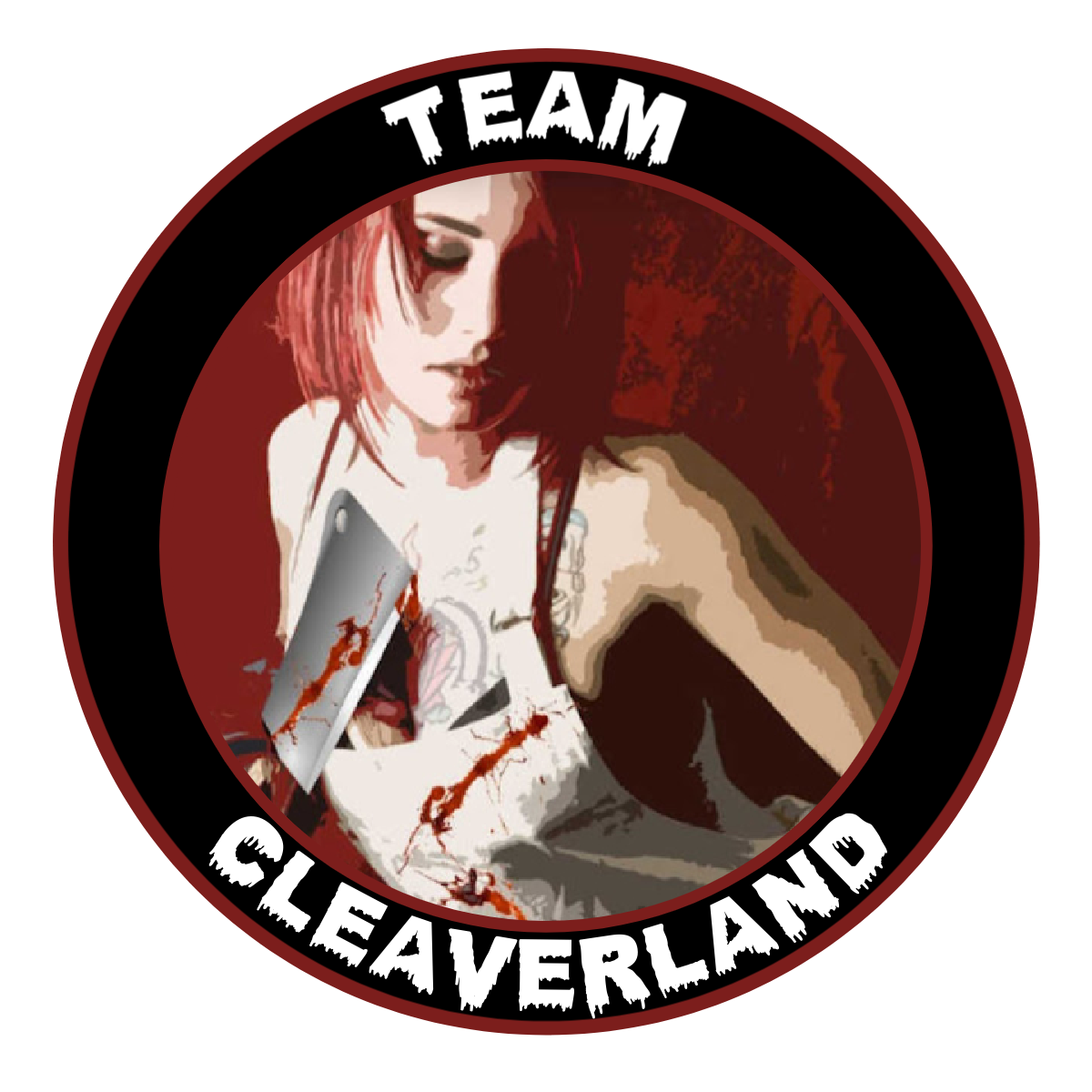 This attraction was reviewed on October 15, 2022 by Team Cleaverland.
---
About Our Reviews and Rating System
---
Final Score: 8.26
Final Scores – By Category

Final Scores – By Attraction

Summary:
The Dead Woods offers a walk through the dark forest. Sinister creatures line the path, ready to snare the unwary. It is an old-school attraction, in the best way.
But what do we mean when we talk about old-school? This term is tossed around a lot in haunt reviews. Sometimes it is used in a denigrating manner to refer to a certain cheesiness of presentation with a lo-fi/lowbrow approach to effects.
In a positive sense, to us, it is the application of an old-fashioned (it should be understood this phrase is used in a favorable light) approach and aesthetic that emphasizes actor interactions enhanced by homemade props, cleverly employed lighting and audio, and careful use of tactics to provide scares. In essence, a simple (not to be confused with easy!) and stripped-down (thus impactful, robust, potent) medium for delivering fun and frights aplenty. It is the legacy of prominent haunt sensibilities from 40 to 50 years ago.
The Dead Woods totally nails this style and spirit.
Nostalgia is hard to beat. As a tail-end Gen Xer who grew up as a haunt fanatic in the Jaycees-dominated 1970s, finding a place like this is enough to make the author's eyes tear up. Our team wore smiles on our faces the whole way through. Often interrupted by our own screams, but still.
For cast, crew, owners, anyone associated with The Dead Woods who are reading this, we would like you to know we appreciate what you've created. The passion and love show through. We hope you feel proud to be prime practitioners of a disappearing American artform. Just as we felt glad to (re-)experience it.
---
Cast Score: 8.11
Cast Scores – By Question

Cast Scores – By Attraction

Cast Review:
So, if you're going to hang your hat on being actor-centric, you'd best have a good, if not great, cast. The Dead Woods checked off this requirement admirably. Let's meet these kooks inhabiting the forest.
It all began with the opening troupe of clowns, each one imbuing their persona with a distinct personality, look, and laugh. The first goofball was loud and threatening. The second was a sinister stalker, only moving when we did… on a perpendicular course to cut off escape. A manic clown bounced around like Daffy Duck, ping-ponging off the walls right before the first maze. Later we had a run-in with the maniacally guffawing Heckles the Clown, one of our favorites in the attraction.
We think they must give some kind of screaming classes here. More than a few cast members let loose with gonzo gusts of Olympic-level shrieking, especially from terrified victims.
A nauseating nurse, the piggo chainsawer and his creepy crawly buddy, an insistent dollhouse resident, and a hilariously high-voiced 'wrong way/are you lost?' maze taunter were a few of the memorable others heading up this talented ensemble. Not only were they skilled, their numbers and placement/spread felt satisfying.
---
Costuming Score: 8.53
Costuming Scores – By Question

Costuming Scores – By Attraction

Costuming Review:
The costuming looked great! Queue personalities Jason and Lucifer looked very good, especially the prince of darkness in an awesome scaly, fire engine red mask.
The nauseating nurse appeared corpse-like in ghoulish makeup and bloody scrubs. Some kind of gingerbread lady/scarecrow wore a unique burlap-looking headdress. The piggo chainsawer rocked an excellent mask as well, and we're not sure what to say about its crawling sidekick except it looked horrifying.
Special credit to the flurry of horrific clowns at the beginning – as we noted in Cast, they all had a distinguishing appearance… as well as being revolting. Especially the booger-trailing clown and the bloody red clown with terrible talons.
Appealing head-to-toe costumes with distinguishing characteristics, details, and distressing covered most of the monsters here.
---
Customer Service Score: 9.46
Customer Service Scores – By Question

Customer Service Scores – By Attraction

Customer Service Review:
This attraction is in Caledonia, Ohio, north of Columbus and west of Mansfield. GPS took us right to the spot – although we overshot it by a bit on this dark country road because we got there before opening, and they hadn't turned the lights on yet.
Be advised, our GPS told us where to turn incorrectly because it pointed us to the attraction itself and not to the parking area that's directly across the street from the attraction entrance. There was no attraction sign outside that we could see. Parking attendants showed us to our spot in the free grass lot.
Ticketing is in a tent up front, where they also sell merch, give away candy (yay Tootsie Roll Pops!), and provide hot cocoa for 50 cents. Here's where you'll also sign a waiver before proceeding to the trail entrance ahead. Go to the left lane for fast pass, right for general admission.
We did not run into too many pathfinding problems on the trail here, aside from the usual watching out for typical woodsy obstructions. It seemed the ground had been cleared away pretty well.
There is no website, but they do have a Facebook page that has pretty much anything you might need.
---
Immersion Score: 8.29
Immersion Scores – By Question

Immersion Scores – By Attraction

Immersion Review:
The first thing we noticed was the string of tiki torches lining the pathway into the attraction, placed to give off just enough light to navigate. The ticketing and queue areas were overall quite dark, punctuated by flickers from the torches and an occasional fire pit. This lighting scheme worked really well in amping up the creepiness and anticipation.
They also prepped us for panic through music (fun choices like Monster Mash, terrifying ones like the song Black Sabbath, by the band Black Sabbath, from their first album called Black Sabbath – what a song for Halloween!), props, a tarot reading tent (set up on Saturday nights), screams from inside the attraction, and a rules recording read by a weird voice with amusing comments about topics like peeing yourself on the trail.
As we've noted in other reviews, we think immersion is most easily achieved on a trail where the natural environment does a lot of the heavy lifting. Wooded areas are inherently immersive. The Dead Woods followed this rule of thumb and acted to complement their environs.
The torch lighting conjured up disquieting shadows and created dark alcoves in the brush concealing… who knows what?? Actors hid under and behind trees. Structures complemented and fit well into the wooded landscape. The exit led us back close to the starting point, continuity of look and experience ensured by the omnipresent torches.
---
Special FX Score: 7.73
Special FX Scores – By Question

Special FX Scores – By Attraction

Special FX Review:
Some people connote 'old school' with store-bought decorations, no effects, a low budget look. But it can instead contain awesome homebrewed/handcrafted originals and repurposed pieces. Far from being effects-deficient, we encountered so many at The Dead Woods it's hard to list them all.
Starting with the ever-present tiki torches that continued on from the entrance and queue to light the way along the attraction's path. Evocative, spooky, shadow-producing – an apt yet uncommon choice.
And moving on to the solidly crafted and constructed structures like the dollhouse and nurse's quarters. They were believably and queasily detailed. A special touch on several of them, and especially maddening in the mazes, were the doors we had to locate and then figure out which way to open. At first touch they felt like just another wall.
The patches of spongy ground had us wondering what the heck we were walking on! Cobwebs on the trees right at the beginning foreshadowed a later spider lair and a squadron of spiders crawling on a casket. We walked over a strobed bouncy bridge, strolled past a boar prop making squealing noises, came across a severed arm lying in the middle of the path near the graveyard (that was fun), and recoiled from the dead bodies leaned against trees by the piggo chainsawer's disgusting den.
For a splash of non-analog tech, a pair of digitally displayed eyes glowed in the dark. Speaking of the dark, we usually dislike dark mazes. But we didn't mind these two as they fit into the vibe of the place, were properly dark, and contained just enough complexity to be challenging without being frustrating.
The lab rats on this review team generally suck at maze running and escape rooms, so thank you to The Dead Woods for letting us feel at least a little bit clever this time around! After we figured out how to get those dang doors open, anyway…
For our listening enjoyment, we heard horn honks, wall banging, chainsaw whining, and eerie keyboard music in various structures and cheerful carnival music in the big top entrance to the first maze.
---
Scare Factor Score: 7.7
Scare Factor Scores – By Question

Scare Factor Scores – By Attraction

Scare Factor Review:
Oh yes, we got scared plenty! Great hiding spots and expert timing enabled numerous actors to make short work of us easy marks.
We found all the clowns super creepy. We got startled by yellers in the dark mazes and a screaming guy in a darkened room… was he on or under the bed? Not sure, and we didn't stick around to find out!
The piggo chainsawer and his crawling buddy freaked us out. Another actor in the graveyard area totally surprised us by attacking from down low. We yelped and hopped back when he darted out from under the ropes setting off the path.
The nauseating nurse's screaming victim got us yelling ourselves, and the nurse performed a slow follow-and-staredown scenario with a slack dead-eyed face that creeped us out no end. They separated us and sent us through alone to start the second dark maze. Felt some trepidation there for sure!
Those of tender age or lilied livers will be relieved by the no-scare necklace, provided at no charge. The monsters will back off when they see this talisman.
---
Entertainment & Value Score: 8.73
E&V Scores – By Question

E&V Scores – By Attraction

E&V Review:
This walk in the woods lasted 25 minutes. Against the $15 general admission, the MPD (minutes of in-attraction entertainment per dollar spent) was 1.67. That's significantly above the 1.0 minimum target we want to experience as a rule. And given the kind of fun entertainment we enjoyed, we think it gives excellent value for your haunt dollar. We had a tarot reading done while there (this takes place only on Saturdays and entails an additional charge), and we've seen that entertainers like fire jugglers show up periodically.
We want to thank The Dead Woods for keeping the old-school flame alive. It does our shriveled blackened hearts some good to know places like this are still around. And from the looks of the lines that evening, hopefully thriving as well.
This night, when we visited The Dead Woods and its neighbor Phobia Haunted Trail less than 10 minutes away, confirmed what we learned last year on our 'only haunts that are new to us and The Scare Factor' spree. There are great attractions all over that are well worth a visit, you just have to find them and take a chance. We hadn't been to either of these before and enthusiastically give thumbs way up high to both of them. If you come to Caledonia, you should most definitely do both. They offer quite different but equally outstanding experiences.
The Dead Woods gave us a lovely walk down memory lane while creating new ones. Everyone involved appears to be loving what they're doing, and visitors were enjoying it all. We had a lot of fun and are looking forward to returning. Here's to the old-school way of doing haunts. Long live The Dead Woods!
---
View Full Score Sheet
---
Pics We Took From Our Visit:
---
---
Guest ReviewsGuest Average: 9.6 out of 10
Tyrone – 9.6/10 – October 15, 2022Is a great haunted trail I recommend