The Dent Schoolhouse – Full Review
The Dent Schoolhouse is a Haunted Attraction located in Cincinnati, OH.
5963 Harrison Ave, Cincinnati, OH 45248View All Details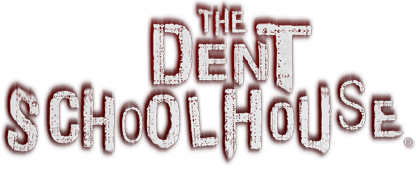 Features:

Free Parking, Restrooms/Porta Potties On-Site, Food/Concessions, Gift Shop/Souvenirs, Special Events, "Hi-Tech" Attraction, You will NOT be touched, Original Characters, Uncovered Outdoor Waiting Line, Indoor/Outdoor Attraction

Most Recent Video from The Scare Factor:
(Scroll for Scores and Written Review)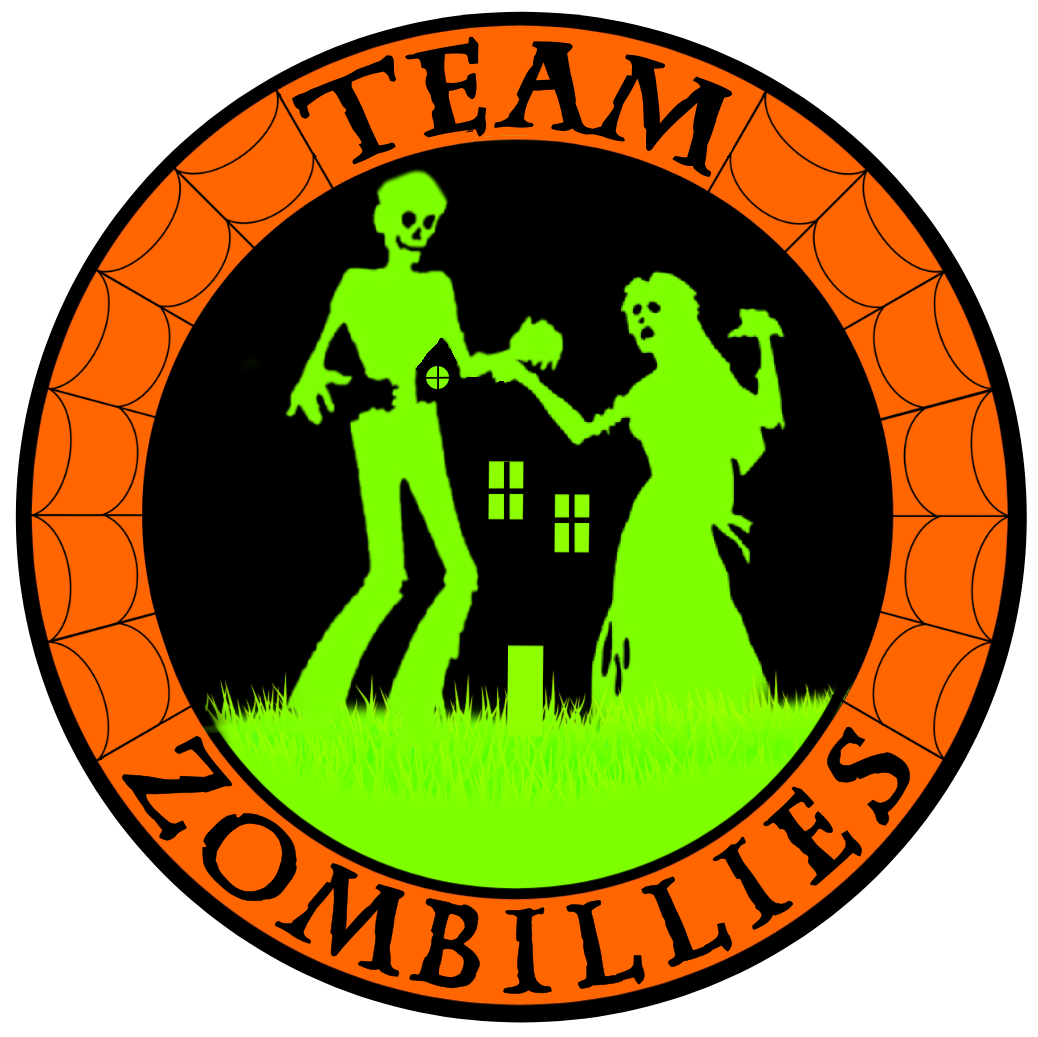 This attraction was reviewed on September 23, 2022 by Team Zombillies.
---
About Our Reviews and Rating System
---
Final Score: 8.93
Final Scores – By Category

Final Scores – By Attraction

Summary:
As we faced the boarded-up windows and front door of the Schoolhouse, we thought, what could possibly be so bad inside a school that they need to board it up from the outside? As in, to keep things from getting out? As we traversed the classrooms and halls seeking an answer, they replied!
The Dent Schoolhouse in Cincinnati, OH, has been swinging its front door open for 26 years! Boys and girls, that means they know how to put on a great haunted house. That's your lesson for today, don't forget your homework which is reading the rest of this review!
For the 2022 season, the Schoolhouse staff has conjured up some incredible updates. Upon exiting the haunted house, they've replaced their outdoor haunt, Queen City Slaughteryard, with a monstrous Monster Midway! Guests can now partake in an extensive variety of fall foods, test their skills in up to four escape rooms, and more!
It's becoming more apparent that the Schoolhouse is actually haunted. As they say, Charlie is the most well-known spirit to haunt the Schoolhouse, but he is not the only one. As fate would have it, we'd need to enter the front door to discover how many ghosts haunt the school's walls.
---
Cast Score: 8.24
Cast Scores – By Question

Cast Scores – By Attraction

Cast Review:
Although a large variety of characters found us inside the Schoolhouse, they weren't as believable as we've seen them in the past. However, it was one of their earlier nights open in the season, so we predict they will likely improve as the season progresses.
As for the line entertainers, they were a whole different story and the main standouts of the night. These characters are tasked with mingling with and keeping customers entertained while they wait, and they are phenomenal at it. During our visit, we encountered Charlie, DS6, The Lady in White, Pumpkin Smasher, and several scarecrows. Two crazed hooligans operating the electric chair were also great in the midway.
Most of our interactions with the characters inside were quick and limited. Understandably, they need to be fast at what they're doing with how busy the school gets. However, generic phrases such as "peek a boo" and "wanna play?" along with a few that loudly screamed their vocals, made it hard to understand what they were saying – an indication of a bit less character development than we've seen here in the past.
Dr. McFree was the most believable and interactive character with our group. Her creepy movements and writhing on the floor had us wondering if we should walk past her. She was set on getting our toenail clippings and described how crunchy they would be. Yuk!
The exterminator, irately trying to exterminate anything that moved, was another standout. In addition, the language and dialogue in the catacombs made us fear for our lives. Some words weren't English, and we didn't stick around to see what they meant! Zobo's loco laugh was one for the books, and you won't hear many other clowns as creepy as this particular demon clown. The ghost at the ball also stood out with her persistent questioning about why we weren't wearing our sheets.
---
Costuming Score: 9.51
Costuming Scores – By Question

Costuming Scores – By Attraction

Costuming Review:
We've been visiting Dent for quite some time, and their costuming department always excels. This year was no different. We were impressed with all the efforts to ensure everyone was dressed appropriately from head to toe. While some were adorned with complex silicone masks, others wore a mix of prosthetics and intricate makeup. Also, a few even used colored contacts that amplified their inhuman presentation.
Most of the costumes were integrated into the scenes seamlessly. In addition, some were so innovatively placed that they surprised us when we realized they were costumes such as the teddy bear prize, ghost, floating banshee, statue, and the doll!
The Schoolhouse showcased a variety of custom-created clothing, so we're sure you're bound to find many costumes inside and out that you haven't seen before. The simplest creations were the trick-or-treaters and those behind drop panels. Others had darkened facial features, grunge on their exposed skin, and properly distressed clothing. A few even went the extra stop with messy hair and dingy glasses! Dr. Dent, a horned demon, and Zobo were accented with full, layered costumes that were beautiful to these haunt-loving eyes!
Outside, the line and midway actors looked terrific. The scarecrows guarding the entrance and exit to the Fall Festival area depicted what a classic scarecrow should look like with a sinister twist.
---
Customer Service Score: 9.86
Customer Service Scores – By Question

Customer Service Scores – By Attraction

Customer Service Review:
The Dent Schoolhouse was very easy to locate, and the bus out front with red flashing lights provided a welcomed signal that we had indeed found the haunt. Free parking was a little down the street at the Cincinnati Children's Hospital, where another bus signifies the right lot. Multiple parking attendants helped us get parked and ensured we knew where we were going. There were a few paid lots closer to the attraction, but it's easiest to save a couple of bucks and park in the free lot down the road. And just for clarity, the paid lots have no affiliation with The Dent Schoolhouse.
Security was aplenty the night we went, and many well-marked friendly employees assisted us with any questions. We quickly located where to purchase tickets, and there were clearly-labeled line entrances for front of the line, fast pass, and general admission ticket holders. They also assisted us in the Monster Midway when we purchased admission to the Escape the Dent experiences and showed us where the yummy donuts and apple cider were.
The staging area before we entered the lines was also very well-lit, and there were plenty of port-a-potties if needed. The ground is covered with gravel rocks, and this helped prevent a muddy night since it decided to rain on the night we attended. Inside the haunted attraction, the stairwell to the basement was lit well enough to help prevent patrons from plummetting.
We found information for everything needed on their easy-to-navigate website. In addition, the Schoolhouse has information about their events, including their Christmas Nightmare event in December! The FAQ section was also very informative and could answer nearly any questions one may have before visiting the attraction. There was also a link to purchase tickets in advance, which was helpful if you wanted to pay by credit or debit card since the ticket booth only takes cash on-site.
---
Immersion Score: 9.46
Immersion Scores – By Question

Immersion Scores – By Attraction

Immersion Review:
The Schoolhouse emits a haunting Halloween vibe before entering the grounds. As soon as we entered the premises, we were immediately targeted by the queue line actors. They were very interactive with their presentation, and we even caught them scaring a few patrons before they got in line!
The queue line projected the story of The Dent Schoolhouse on a screen for everyone to watch while waiting. As we got closer to our time to enter, we were let into a second waiting area, The Fall Festival. This area encompassed the feel of a fall night in October with a simulated Halloween-themed carnival. It harnessed various ghouls and goblins as attendants to the different game booths, from Boo Blasters to Bone Throw. The highlight of this area, of course, was the massive wall of illuminated, carved pumpkins and the creepy soundtrack that emphasized it was the spooky season!
After being summoned into the actual Schoolhouse, we entered past a school bus that separated our path from those that still waited in line to enter. Once inside, the sights and sounds were prevalent, and we had little to no distractions from the outside world. With loud whistles, stacked desks, older-style music, a ghostly ball, collapsing library shelves, unkempt bathrooms, and a rotten kitchen area, there was no question that we were in a haunted Schoolhouse as portrayed in the 10 Ghosts of Dent storyline aspect. If you've paid attention, you know that Dent doesn't contain just one ghost, "it contains a full cemetery!" Although, if a few more characters alluded to this theme before entering and inside the school, we feel it would help reveal more of this storyline to those that haven't watched the queue projector or YouTube videos.
Upon exit, the path immediately sent us to The Monster Midway, and it was almost like The Fall Festival again! But this time, there were more options with which we could partake. The creepy DJ played spooky trance-like tunes, and there were scary animatronics and scenes to photograph. Occasionally, a prodigious pumpkin would slowly awaken to tower well above nearby guests.
---
Special FX Score: 9.39
Special FX Scores – By Question

Special FX Scores – By Attraction

Special FX Review:
This is, by far, one of the categories the Schoolhouse surpasses.
We began the haunt surrounded by CGI portraits illuminating the walls. It didn't take long for the wall-to-wall eye candy to appear. Dent has some of the most intricately detailed sets we've seen. It was clear that their team spent a lot of time ensuring every detail was nearly perfect.
While lighting alluded to a never-ending storm outside (complete with sounds), the entire soundtrack gave an overall creep factor. The residual sounds from the school's dark past echoed throughout its halls. We heard helpless children, loud poppers, whistles, and horns that provided auditory startlement.
Animatronics were in full force inside and outside the Schoolhouse, and they didn't hold back as far as size. We encountered a large variety, from a possessed student who impaled himself onto his desk repeatedly with a pencil to a giant Necromancer that cursed the path we walked on. Not only were many of the effects huge, but they were well-placed with appropriate and impeding sounds.
Decorous lights eerily illuminated the scenes and grotesque details within them. As we made our way through, we were thankful we couldn't smell everything we passed as a lot of death and decay lay within Charlie's path. That old man looks like he knows how to clean, but that school proves otherwise.
Dent exhibits many unique props and effects. Falling shelves, hanged children, freshly-dead corpses (hundreds of them), king-sized snakes, a levitating body, skull-lined catacombs, an awakening experiment, and a tight squeeze through mortal meatloaf (as we've dubbed it) are only a few things we experienced. So if you love haunted houses that are gory with fantastic set design and effects, this is it.
---
Scare Factor Score: 8.13
Scare Factor Scores – By Question

Scare Factor Scores – By Attraction

Scare Factor Review:
Being in a building where actual murders supposedly occurred was creepy enough, but having the living ghosts haunting us as we made our way through made matters more intense. Although many startles came from our right and left sides, others targeted our faces and attacked from above!
During our visit, several "pop scares" targeted the front of our group more heavily than the back or middle. Because the interactivity was down this season, we weren't as easily distracted. However, they still managed to squeeze screams and skips from us.
Multiple, well-hidden drop panels were hard to pick out and served as double-taps. Objects quickly and loudly moved to create pop scares, including slamming lockers and overhead grating. One of the best scares was a snake kidnapping that left us all staring at the ceiling with our mouths wide open. The trick-or-treaters were fast on their feet, targeting our group multiple times. There was also an array of fears that had taken residence inside, including springy spiders, dolls, bugs, clowns, ghosts, and snakes, to name a few. At one point, a trumpet let out a loud toot which got a curse word out of us.
We hope you like bubbles as you will need to navigate through them to get out of the Schoolhouse (actually, there's an exit just before them should you prefer to skip them). A few other surprises lingered within the suds, but we'd love to see the school incorporate a more impactful ending.
---
Entertainment & Value Score: 9.07
E&V Scores – By Question

E&V Scores – By Attraction

E&V Review:
Every student must pay their tuition fees before classes can begin. On the night of our visit, general admission tickets were priced at $30.00, and fast passes were $50.00. The prices may change as it gets closer to Halloween.
During our visit, it took us 18 minutes to complete our in-class homework while escaping all the monsters and ghosts within. This brings their MPD to 0.6 (minutes of entertainment per dollar spent). Although this is below the average we've seen most often, Dent has one of the most authentic settings and some of the most realistic effects to make it a must-see! Guests can also visit on select Thursday and Sunday nights for cheaper admission ($25).
We'd also like to note that Dent sells tickets via time slots on their website now. We recommend purchasing your tickets online before you visit, as the ticket booth is cash only. However, they have ATMs on-site, and the other amenities accept credit cards. They also note on their website that they could sell out!
There was quite a change this year regarding the entertainment provided with the ticket price aside from the haunt itself. Before the haunt, the amazing Fall Festival encompasses the waiting line at no additional cost, and their signature queue line characters were interactive and entertaining as ever. In addition, several projectors were near the waiting area for guests to watch.
After exiting the attraction, they've added the Monster Midway. Ten additional photo ops were also encountered here, including an interactive one where you can sit in a moving electric chair while a live actor fries your friends in front of you. The midway also contains The Cincinnati Haunted House Museum and Jack O' Lantern Showcase, both fantastic displays. We could have spent hours in that museum! However, to add this midway, Queen City Slaughteryard was sacrificed to the haunt gods. Although we feel this did affect the review in some categories, it seems like a great change, especially for those that like to hang out and enjoy the other activities they can now offer (and for our scores in this category)!
Along with the things we mentioned above, the Monster Midway also provides four mini escape rooms that are detailed to the max! We tried our luck in the three open during our visit, and although they were fun, they were super tough! You can also pick up your group photos in this area, throw axes, and try a variety of tasty treats and hot or cold apple cider at an additional cost.
Dent offers a variety of tickets, including behind-the-scenes tours, ghost tours, lights on, and more that can all be found on their website. They will also be hosting a Christmas Nightmare event in December.
The Dent Schoolhouse is a nationally-recognized, fan-favorite hell of a good time! If you love haunted attractions that encompass the spirit of Halloween, you need to meet the ghosts!
---
View Full Score Sheet
---
Pics We Took From Our Visit:
---
Promo Images:
Click to Enlarge
---
Guest ReviewsGuest Average: 7.98 out of 10
Paul Russell – 9.95/10 – October 2, 2021We drive 2 hours to go to this haunt. It is the best we have been to and we have been to some great …show more ones in Kentucky and surrounding states. Third year we have been to it and it has yet to disappoint.
Tamara – 6/10 – October 4, 2019They paid alot of attention to details. They needed more actors. We bought the VIP pass which was …show more definitely worth it if you want to go to more than one attraction per night. The chainsaw operators could use a few tips on how to run one. Better ventilation for where the chainsaws were. some of the propss you could see dust on them so it didn't look realistic
---
Past Awards
---
2022 Awards
Scariest Duo - The Cult Duo (Given by: Team Zombillies)
Best Merch (Given by: Team Zombillies)
Best Masks (Given by: Team Zombillies)
Highest Rated Immersion (Given by: Team Zombillies)
Highest Rated Special Effects (Given by: Team Zombillies)
Dr. McFree - Heidi Wagner (Given by: Team Zombillies)
---
2019 Awards
Best Chainsaw Maniacs (Given by: Team Zombillies)
Most Decorated House Queue (Given by: Team Zombillies)
Highest Rated Value (Given by: Team Zombillies)
Highest Rated Haunt (Given by: Team Zombillies)
Highest Rated Special Effects (Given by: Team Zombillies)
---
2018 Awards
Best Hiding Spots (Given by: Team Zombillies)
Best Queue Entertainment (Given by: Team Zombillies)
Highest Dead Body Count (Given by: Team Zombillies)
Most Decorated House Queue (Given by: Team Zombillies)
Most Hi-Tech Haunt (Given by: Team Zombillies)
Highest Rated Atmosphere (Given by: Team Zombillies)
Highest Rated Value (Given by: Team Zombillies)
Actor Shout Out - Possession Victim - Olivia Murray (Given by: Team Zombillies)
Actor Shout Out - Pumpkin Smasher - Maximus Christian Bryant (Given by: Team Zombillies)
---
---
Past Awards
---
2022 Awards
Scariest Duo - The Cult Duo (Given by: Team Zombillies)
Best Merch (Given by: Team Zombillies)
Best Masks (Given by: Team Zombillies)
Highest Rated Immersion (Given by: Team Zombillies)
Highest Rated Special Effects (Given by: Team Zombillies)
Dr. McFree - Heidi Wagner (Given by: Team Zombillies)
---
2019 Awards
Best Chainsaw Maniacs (Given by: Team Zombillies)
Most Decorated House Queue (Given by: Team Zombillies)
Highest Rated Value (Given by: Team Zombillies)
Highest Rated Haunt (Given by: Team Zombillies)
Highest Rated Special Effects (Given by: Team Zombillies)
---
2018 Awards
Best Hiding Spots (Given by: Team Zombillies)
Best Queue Entertainment (Given by: Team Zombillies)
Highest Dead Body Count (Given by: Team Zombillies)
Most Decorated House Queue (Given by: Team Zombillies)
Most Hi-Tech Haunt (Given by: Team Zombillies)
Highest Rated Atmosphere (Given by: Team Zombillies)
Highest Rated Value (Given by: Team Zombillies)
Actor Shout Out - Possession Victim - Olivia Murray (Given by: Team Zombillies)
Actor Shout Out - Pumpkin Smasher - Maximus Christian Bryant (Given by: Team Zombillies)
---