The Devils Attic – Full Review
The Devils Attic is a Haunted Attraction located in Louisville, KY.
647 W Hill Street, Louisville, KY 40208View All Details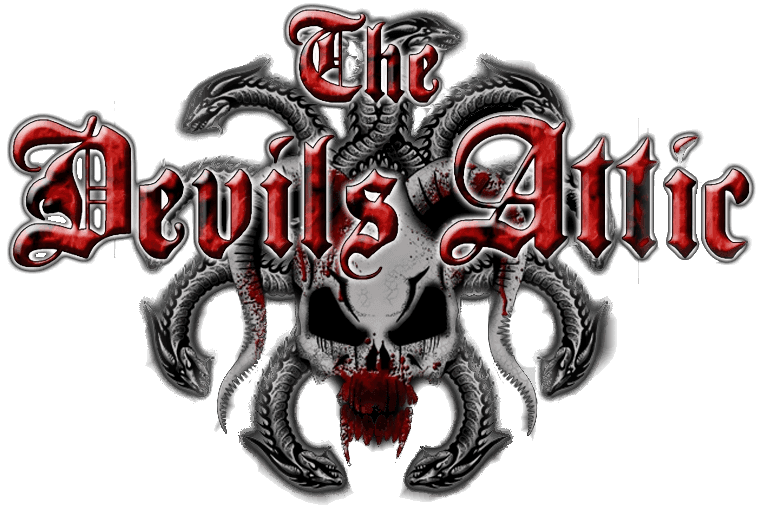 Features:

Free Parking, Food/Concessions, Gift Shop/Souvenirs, Special Events, You may be touched, Movie Characters, Covered Outdoor Waiting Line, All-Indoor Attraction

Most Recent Video from The Scare Factor:
(Scroll for Scores and Written Review)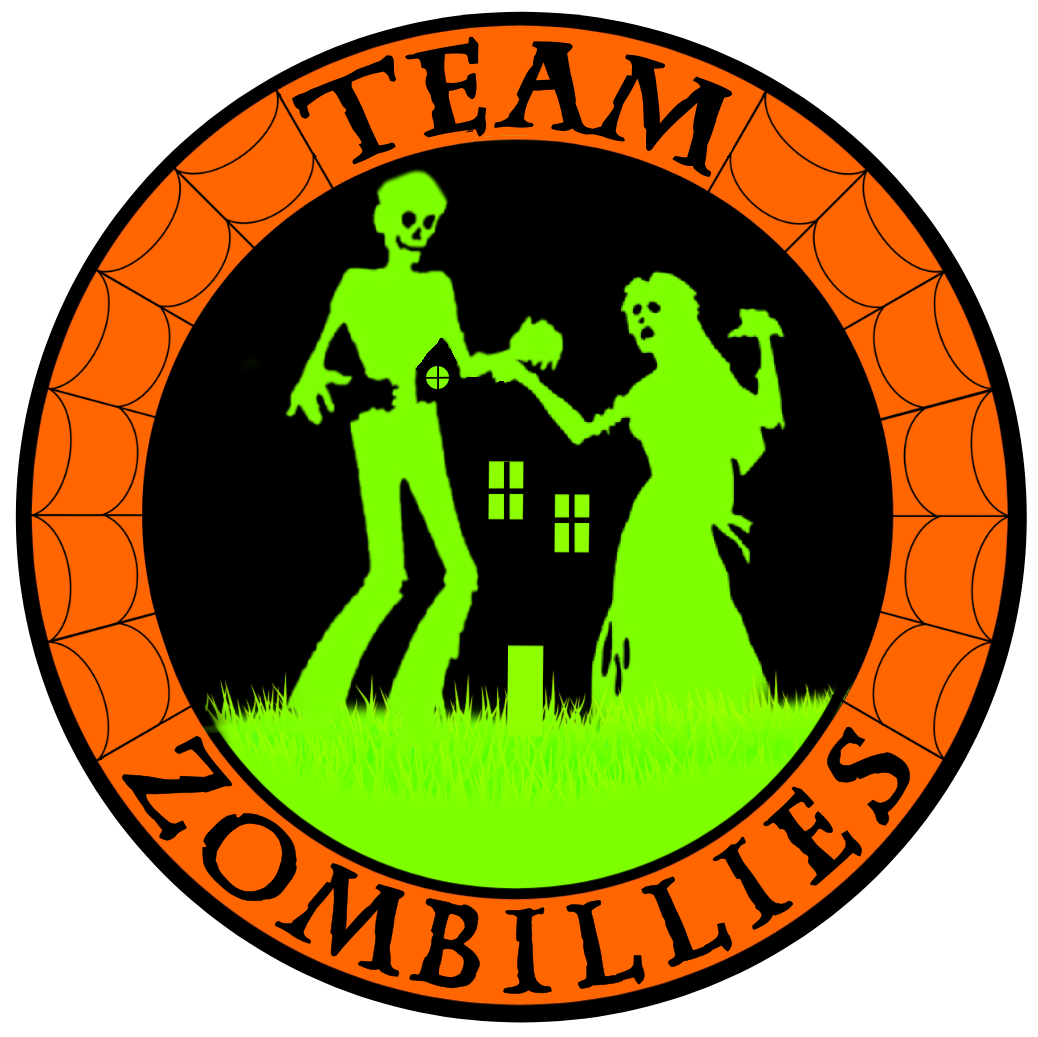 This attraction was reviewed on September 17, 2022 by Team Zombillies.
---
About Our Reviews and Rating System
---
Final Score: 9.18
Final Scores – By Category

Final Scores – By Attraction

Summary:
The Devil's Attic was the highest-rated haunt in Kentucky last year, and they're continuing the beatings until mortal morale improves! Located in Louisville, Kentucky, DA is slinging saws into their 13th season. Horror movie lovers, you're not gonna want to miss this show in 2022!
Bloody Mary, Pinhead, Leatherface, Ash, and Dr. Frankenstein are all mythical villains, right? WRONG! Satan has collected these foul beings and is keeping them inside the walls of The Devil's Attic. We came face to face with every one of them, along with many more! We're here to tell you that walking within the brick walls of the Attic is like stepping onto a real-life horror movie set. The madmen, psychos, murderers, and mythical beings were all set on one thing: unleashing their hellish fury upon our souls!
The Devil's Attic keeps climbing higher and higher on our list of rankings each season, and they blew us away again this year. The inferno has ignited, and his harvested souls eagerly await. Are you ready to live the nightmare?
---
Cast Score: 9.34
Cast Scores – By Question

Cast Review:
The Devil's harvested evil souls made their presence known in unique and terrifying ways throughout the attraction. First, the Devil introduced us to his collection with his traditional spiel that invited us into his domain; his delivery always sends chills down our spines! Well-hidden creatures were next on the agenda, crawling under the heavy fog so fast we never expected their appearance.
Many characters were a mix of classic monsters and horror movie villains. Two vampire queens moved and spoke in unison while a crazed, nearly-turned werewolf threw his cage from left to right at us. That guy must have had a surge of adrenaline as he was moving that giant metal cage without a problem! We eventually ran into more tortured souls being agonized by the barbaric executioner and Dr. Frankenstein, and we must say, even the victims were a stand out here!
This cinematic experience was a strong point of this haunt. One of the victims in Maniac begged us to celebrate her birthday with her. She quickly weaved through various mannequins and did not want us to continue. After we escaped a couple of screaming banshees, we encountered a very demanding Bloody Mary, and she denied our passage until we said her name three times!
Dr. Heiter (from Human Centipede) was revamped this year; he had dropped his German vocabulary and morphed into something on the diabolical surgeon side. He also had a stature similar to a wrestler and just as intimidating! The catholic priest from The Exorcist bounced from one wall to the next and continually tried to save our souls from becoming possessed by Pazuzu. The priest was by far one of the most energetic performances of the night; we're not so sure that he hadn't become possessed himself.
A face-to-face encounter with Pinhead from Hellraiser and his demented cenobites made our skin crawl. Eventually, we ended up on the front porch of The Texas Chainsaw Massacre. Once inside the kitchen, Grandpa slung his sledgehammer from the table to the wall. On cue, a very frightened and screen-accurate Sally pleaded for our assistance. Chop Top Sawyer interrupted our exit and gave us a verbally appropriate send-off to our encounter with Leatherface.
Many scareactors were not afraid to invade our personal space with up-close and direct encounters (while maintaining their "no-touch" policy). Every performer was energetic and intense in their actions and interacted with our group of four. Some of them ran across their scenes and slithered across the floor. In addition to their efforts, all of their dialogue was very appropriate for the respective scenes they inhabited.
---
Costuming Score: 9.46
Costuming Scores – By Question

Costuming Review:
The Devil's Attic's team has historically impressed our team with their costuming skills and showed no sign of backing down with this year's presentation. Every fiend we encountered was dressed from head to toe in appropriate attire that matched their surrounding scenes. Not only were intricate masks used throughout, many of the silicone variety, but those who did not wear masks adorned a mixture of airbrush-style or SFX makeup. Some makeup techniques popped or glowed in the theatrical lighting around them.
The Devil matched his exterior counterpart, Orlock, from the queue line as far as costuming, and we could tell he was there to send guests straight into the Devil's hands. Medusa wore a snake headdress, and the vampire vixens had lifelike fangs that flashed to us as we passed through. Dr. Frankenstein and others wore colored contacts to distinguish themselves as creatures of the night. Dr. Frankenstein also had an outstanding makeup job highlighting his need for an eye transplant and how he'd already confiscated some victims' body parts as his own.
You can tell that the haunted attraction owner is a horror movie fanatic, as they pay close attention to detail with all the movie characters' costumes. A few significant standouts would be the Hellraiser and The Texas Chainsaw Massacre crews, with a great mixture of masks and movie replica clothing. Even Sally wore a purple tank top and light-colored bell bottoms to match her character in the movie!
---
Customer Service Score: 9.78
Customer Service Scores – By Question

Customer Service Review:
Our GPS made it easy to find the haunted attraction, and the large banner on the building confirmed we were at the right place. Their well-lit, free parking lot was easy to navigate. There were signs directing customers where they could purchase tickets and marking the general admission and speed pass line entrances.
Every employee we encountered was distinguishable, super friendly, and willing to help us if we had any questions. We showed up before the opening time of the haunt and noticed they were open and letting groups in right at the 8 PM entrance time as listed on their website.
They had a couple of port-a-potties for customer convenience near the parking lot. We recommend using these so that you don't pee your pants inside, although haunts take pride in achieving "code yellows."
Even before the actual haunt season started, The Devil's Attic's website had tons of information updated and ready for patrons to find pertinent information before their visit. Although you can purchase tickets on-site, you can avoid the ticket line wait by pre-purchasing them online.
---
Immersion Score: 9.15
Immersion Scores – By Question

Immersion Review:
Shortly after our arrival, we witnessed a burlap scarecrow scurrying across the parking lot, pitchfork in hand, towards an SUV full of unsuspecting visitors. They weren't as excited about his antics as we were, as their screams escaped the vehicle.
A variety of menacing music and hell-related rock hits were playing outside. The DA hearse parked at the side of the building, a large banner and ghostly apparition peering at us from an upstairs window made it clear we weren't at any ordinary, downtown city building. Orlock and the scarecrow meddled with guests until their departure up the stairs to the Attic's entrance. It never fails; when we get to that front door, and the rule-giver makes her presence known, we know not to trust her and her quick hands. But alas, yet again, we fell victim to her last startle before the haunt began!
Guests can find the complete storyline behind The Devil's Attic on their website. As we stood like lost sheep at the foot of the Devil's throne, he gave us a sinister but short spiel of the storyline. Inside, we did encounter the evil souls he had been collecting inside for centuries. Although the characters of choice didn't make this the most creative storyline we've ever beheld, their performances were done well and on-point with the movies and monsters they depicted.
Upon exiting the attraction, the haunt's merch trailer and a horror-themed art vendor greeted us before we headed to our car. Its placement made us remember to grab the group photo we'd taken in the waiting line. They also had shirts, bags, pins, bottle openers, and other haunt swag.
---
Special FX Score: 9.14
Special FX Scores – By Question

Special FX Review:
Demented voices, sounds of nature, sinister songs, crying, and the screams of tireless victims echoed throughout the Attic's halls. Most of the sounds heard inside were from the characters, but additional ambient sounds accompanied the scenes.
As we made our way through, intricate details and decor gave way to the theme of each area. You may not recognize these if you're unfamiliar with their respective movies or legends. Skull-lined walls, vines, a ghostly display, a tub filled with blood, and an illuminated cut-out diagram of a human centipede were just a few details that helped bring the scenes to life.
There was also a nice variety of effects we hadn't seen at other attractions. We witnessed rotating columns lined with body parts, a swinging pendulum with a bloody surprise, a shaking cellar door, a disturbing display of three people connected by means we'd rather not discuss, and an elaborate display of the Sawyer family residence. They had a replica of the signature 1974 Ford Van and gas station INSIDE the building! The DA's structure is much larger on the inside than it appears on the outside.
The animatronics and larger props were well-placed and hard to predict with appropriate accompanying sounds. In addition, the many body parts, facial skin on display, mutilated corpses, stone bodies, hanging animal skeletons, laboratory equipment, and served dinner table increased the immersion.
An effective green fog swamp surprisingly led to a fog vortex hallway which was an interesting touch. Smells, well-placed multi-colored lights, flickering candles, slithering snakes at our feet, and illuminated cobwebs added an extra dimension as we narrowly passed through.
---
Scare Factor Score: 8.88
Scare Factor Scores – By Question

Scare Factor Review:
As briefly mentioned above, one of the standouts for this category would have to be the scareactors' remarkable ability to target every member of our four-person group. They were also good at capturing our attention while setting us up for a surprise distraction! Tricky they are; don't trust them!
We were subjected to numerous types of scares inside. Distractions, as noted above, were utilized the most. However, they also plunged us into phobias, good hiding spots, intimidating characters, and threatening dialogue. As we approached the door to a few rooms, the characters would meet us face-to-face, which led to us rethinking our life decisions on more than one occasion.
Several double-taps resulted in screams, and the Priest was working so hard to compel us that we were all backing away from him. The Executioner gruesomely growled at us while threatening to chop our heads off, a hissing snake suddenly came up behind us, and many other creatures surprised us with their sudden presence. The caged werewolf was another one that had us all backing into the corner to get away from him.
We were warned that the vampire queens hadn't eaten in 3,462,000 years near the entrance (which probably gives them credit for inventing the use of stone tools) and not to look them in the eyes. We did because we're terrible at following rules like that, and we're pretty sure we lost some blood over it. However, quite the opposite was going on near the finale. The Sawyer family makes a mean Texan chili, and although it was clear they already had a serving or two prepared, it didn't stop Leatherface from chasing us out the exit with his seemingly 6-foot-long chainsaw.
---
Entertainment & Value Score: 8.81
E&V Scores – By Question

E&V Review:
Tickets for The Devil's Attic were priced at $25.00 this year (only a $1.00 increase over last) for general admission and $35.00 for a speed pass. They have a $2.00 coupon and additional group discount information on their website.
While we waited to enter, spooky decor, several roaming actors, and a projector screen playing clips from classic horror movies helped pass the wait time. They also took our photos before we entered, so don't forget to pick those up at the exit.
Our total time in hell lasted 14 minutes. At the GA price, this brings the MPD (minutes of entertainment received per dollar spent) to 0.56. Although this is significantly lower than the industry standard, the quality and realism of the show still make the advertised ticket price a solid deal.
If you're looking for an intense haunted house attraction that doesn't mind breaking the personal space bubble, has realistic characters, and some of the best costumes and actors we see each season, then look no further and pay yourself a visit to the Devil. Make sure you arrive hungry for that Texan chili!
---
View Full Score Sheet
---
Pics We Took From Our Visit:
---
Promo Images:
Click to Enlarge
---
Guest ReviewsGuest Average: 8.63 out of 10
Kendra Hawkins – 10/10 – October 6, 2018This was the best haunt iIhave ever been to. I keep saying I wish Icould find a to scare me and …show more iIfinally did from the actors in line to the ones inside they was all on point. There was a scare around every corner! I will definitely go back can't wait to experience the chaos haunt
Ron Gilbert – 10/10 – October 13, 2017This haunted attraction is by far the best attraction that I have ever been to. I recommend that …show more people witness this great haunt. Great actors, great makeup designs, and a fantastic creepy place to hang out at. Great haunt !!!
Paul – 9.5/10 – September 22, 2018The costumes were very nice and detailed. It was a fun and interactive haunt. You could tell the …show more actors were trying to give a great show.
---
Past Awards
---
2022 Awards
Scariest Actor - Exorcist Priest (Given by: Team Zombillies)
Highest Rated Cast (Given by: Team Zombillies)
Highest Rated Haunt in KY (Given by: The Scare Factor)
Bloody Mary - Andrea Moore (Given by: Team Zombillies)
The Texas Chainsaw Cast (Given by: Team Zombillies)
---
2020 Awards
Best Makeup (Given by: Team Zombillies)
Highest Rated Costuming (Given by: Team Zombillies)
Highest Rated Customer Service (Given by: Team Zombillies)
Highest Rated Theme (Given by: Team Zombillies)
---
2019 Awards
Scariest Duo - The Werewolf Guys (Given by: Team Zombillies)
Best Makeup (Given by: Team Zombillies)
Most Realistic Vampires (Given by: Team Zombillies)
Highest Rated Costuming (Given by: Team Zombillies)
---
---
Past Awards
---
2022 Awards
Scariest Actor - Exorcist Priest (Given by: Team Zombillies)
Highest Rated Cast (Given by: Team Zombillies)
Highest Rated Haunt in KY (Given by: The Scare Factor)
Bloody Mary - Andrea Moore (Given by: Team Zombillies)
The Texas Chainsaw Cast (Given by: Team Zombillies)
---
2020 Awards
Best Makeup (Given by: Team Zombillies)
Highest Rated Costuming (Given by: Team Zombillies)
Highest Rated Customer Service (Given by: Team Zombillies)
Highest Rated Theme (Given by: Team Zombillies)
---
2019 Awards
Scariest Duo - The Werewolf Guys (Given by: Team Zombillies)
Best Makeup (Given by: Team Zombillies)
Most Realistic Vampires (Given by: Team Zombillies)
Highest Rated Costuming (Given by: Team Zombillies)
---