The Devils Attic – Full Review
The Devils Attic is a Haunted Attraction located in Louisville, KY.
647 W Hill Street, Louisville, KY 40208View All Details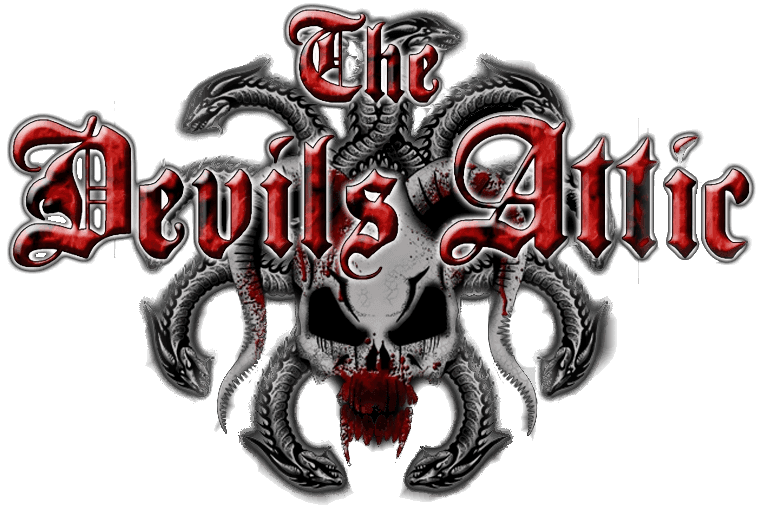 Features:

Free Parking, Food/Concessions, Gift Shop/Souvenirs, Special Events, You may be touched, Movie Characters, Covered Outdoor Waiting Line, All-Indoor Attraction

Most Recent Video from The Scare Factor:
(Scroll for Scores and Written Review)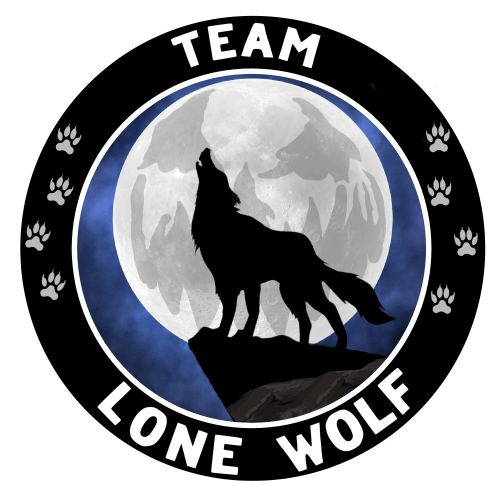 This attraction was reviewed on September 15, 2023 by Team Lone Wolf.
---
About Our Reviews and Rating System
---
Final Score: 9.1
Final Scores – By Category

Final Scores – By Attraction

Summary:
The massive brick building towering before us seems unassuming… at first glance. However, I haven't missed the fiery glow beneath its outer walls, nor the ghostly wraith keeping watch over the crowd below. If only I could say the same for those around me – they mill about, chattering excitedly amongst each other, seemingly oblivious to what's waiting for them. Don't they realize where they are? Glancing over at the nearby stairs, I feel the hair on the back of my neck prickle with apprehension. For up those very stairs lies a collection of the nastiest freaks and fiends to ever exist; a portal to the darkest creations Satan Himself was able to find. So it should come as no surprise that the name given to this secret circle of Hell is very appropriate: we're all getting ready to climb into The Devil's Attic.
Now celebrating 14 years of dragging hapless haunt-goers into the flames, The Devil's Attic has become a staple in the city of Louisville – renowned not only for its theatrical horror scenes, but also high impact scares to back them up! The team behind the haunt is always in search of fresh nightmares to add to The Devil's roster of wicked souls, and after hearing they've made big changes for 2023, I decided to descend into the fire and see what was new.
(Important Note: I experienced this adventure COMPLETELY ALONE and did not enter with any other customers.)
---
Cast Score: 9.41
Cast Scores – By Question

Cast Scores – By Attraction

Cast Review:
Since the dawn of time, The Devil has collected evil souls… we're talking the worst of the worst here! And he had one HELL of a cast of creeps the night of my visit. Some were easily recognizable from scary movies, while others took the form of history's most heinous horrors. As I attempted to brave the fire and brimstone, I found myself facing numerous nightmares around every corner, including The Devil Himself, who decided to get personal when I first showed up. After his initial "welcome", he suddenly charged up to me – "What are thooose?! … You dirty wolf! You bring FLEAS into my attic!" I was promptly kicked out of the room, and sent to the swamp to wash up. (Rude! I don't have fleas!) Progressing a little further, I encountered an imp character who cheerily gave me some ground rules for survival: "Do not look them in the eyes, do not tell any lies… do not touch!" The two lady vampires were among the more difficult monsters to escape, swaying around me in tandem while taunting, "Dinner smells good tonight! Aww, you can't spare just *one* drop of blood?!" Speaking of blood, I foolishly managed to rouse the legendary Bloody Mary from a mirror – cackling, she demanded I scream her name, over and over! Dr. Heiter (The Human Centipede) made great use of his tall, intimidating form, stalking around his room and threateningly brandishing a riding crop at his wheelchair-bound "patient". My attempt to sneak out resulted in my path being blocked, followed by "I don't think you're going anywhere so fast, missy! You're going to be *perfect* for the middle!" Eww… I think not! Chop Top (Texas Chainsaw Massacre) was one of the more interactive characters, speaking to me in a playful Southern drawl and telling me I should ask Franklin about his sister. A word to the wise: don't do that… let's just say I received a rather nasty surprise that sent me running!
Most scenes had enough actors to carry them, minus one that could have used just one more (which I pointed out, and the owner is working on it). What really impressed me, however, was the sheer energy they exhibited while I was going through – it was like they were stoked by the flames they'd been burning in! Several literally ran and leaped around their rooms, and the ones that spoke threw their lines at me with enthusiasm. Every actor's behavior was appropriate to their character, too: some indulged in a little humor, some were stricken with anguish, some were bestial, and others were just straight up wicked. These were truly tormented souls!
The haunt was run like a well-oiled machine, and I did not miss any encounters. Like I mentioned at the start of the review, this is a theatrical attraction and as such, it is scripted, so the actors don't deviate much from their lines and mostly interact with their sets and castmates. I can understand why it's done that way, but I love interaction and wish they had more freedom to ad-lib.
---
Costuming Score: 9.25
Costuming Scores – By Question

Costuming Scores – By Attraction

Costuming Review:
The Devil may have brought these wicked spirits here to burn, but at least he made sure they look good! Every character I encountered wore appropriate costumes; some were fancier than others, but there was never any question of who- or what- the heck you were looking at. The haunt went heavy on silicone, with several characters sporting expensive, detailed masks (The Devil, Orlock, Uncle Frank, etc.), and even the sleeves to go with them! There were several nice accessories, too – the serpent queen Medusa wore a crown of slithery snakes, Pinhead carried the famous puzzle box and utilized it in his act, a lantern burned brightly in the hand of a lurking plague doctor. Multiple actors used FX lenses to make their eyes look freaky; the witches had whiteout ones that gave them a super spooky appearance, and Dr. Frankenstein's one red eye creeped me out so much!
In addition to everything else, I saw some cool makeup looks. The vampires had ghostly pale faces, as did the banshee, who also had dark markings under her eyes. A werewolf's caged victim suffered deep gashes across his face (ouch!). Dr. Heiter's face was painted up to play well with the lighting in his scene, giving him an even more menacing appearance that really brought out the nature of his character. A portion of skin on Chop Top's head had peeled away to reveal his signature metal plate. Dr. Frankenstein's look was probably my favorite: half of his face was covered in markings that looked like he'd been electrocuted! Awesome!
---
Customer Service Score: 9.84
Customer Service Scores – By Question

Customer Service Scores – By Attraction

Customer Service Review:
Rolling in my car down West Hill, it was not immediately obvious I'd found the right place, but the eerie red glow illuminating the building was a pretty strong hint! Upon pulling in, I noticed a large and clear sign on another side of the building with the Attic's name and logo. Parking was free and there was a decent amount of space, though I could see it filling up on busy nights. Fortunately, the owner let me know there are designated overflow lots a short walk away if that should happen. An employee with a glowing wand pointed me in the right direction for parking and when I got out of my car, a bright motion-activated light switched on. Nice!
The rest of the grounds were well lit and I could clearly see the path down to the haunt, as well as any other cars coming. Their ticket booth was also clearly marked, as were the queues for General Admission ($25) and Speedpass ($35). Security was visible on site and I felt very safe while I was there. I was quickly greeted by both the haunt's owner and staff upon arrival, and all of the other non-character employees I met were friendly and professional.
---
Immersion Score: 8.78
Immersion Scores – By Question

Immersion Scores – By Attraction

Immersion Review:
There wasn't a whole lot to the exterior of the building, though its fiery lighting added a nice infernal touch. Classic dark tunes were playing to create atmosphere (I heard Nick Cave during my visit). Horror clips, projected on a screen, provided entertainment to a line of waiting victims while they waited to get down with The Devil. The haunt's signature roamers- the monstrous Orlock and a straw-stuffed Scarecrow- interacted with the crowd and posed for photos. (Allow them to get close at your own risk… you can't always trust them!) Prior to entering, a photo was taken of each group that they'd be able to purchase later – IF they got out alive!
The Devil's Attic has a loose theme; as it is meant to be his collection of the damned, you'll walk through several different scenes and environments. Upon being ejected (literally) from Satan's throne room, I encountered multiple scenes from movies, some well known (Hellraiser) and others a little more obscure (The Human Centipede). Classic horror themes and legends played a role, too. In addition to vampires and werewolves, I had to sneak through Medusa's chamber, the tomb of Imhotep, an impressive foggy laser swamp (where I got a swift reminder I wasn't alone), and much more. A couple of older rooms were swapped for fresh material this year that was definitely in keeping with the haunt's theme. Given my experience with haunts, I could tell they were new- if that makes sense- but the owner informed me they will be fleshed out and more detail added in the near future. What new rooms, you're wondering? Here are some hints: burn the witch… and bring out your dead!
If you were fortunate enough to dodge all of those evil souls and make it to the exit, the ending was intense enough to spit you right out of Hell – and straight on the path leading to their merch trailer. This was where you'd find your souvenir photo, along with merch like apparel, drinkware, and pins.
One thing that temporarily took me out of the experience: I appreciate that the house has a strong security presence, but having them stand out in the open wearing normal clothes detracts from the environment the haunt's team has created. Security should either be hard to notice (yet kept close) or at least costumed.
---
Special FX Score: 8.88
Special FX Scores – By Question

Special FX Scores – By Attraction

Special FX Review:
For being locked away in the underworld, The Devil has such a nice place! So many textures were utilized in each room – you won't find a bare wall anywhere. Stone walls, walls with copious amounts of human remains (!) embedded in them, flayed open bodies and bones strung up like art. (Okay… nice place, but his taste in decor was questionable.) The flame overlay in his throne room was super cool and felt very hellish indeed. An intricate passageway of vines led to a murky green swamp full of heavy fog… did something nasty live there? I never saw it – until it saw me. Lighting was effectively used in every room: warm, cold, dark, and fiery where needed. The Devil's Attic is an actor-driven attraction and you will not see a lot of animatronics, but they did deploy some, along with an actor-matronic surprise! Care was taken in every scene to be true to the theme or movie represented. (For example, you started TCM in the actual Sawyer home.)
Several other neat effects were utilized to play on patrons' senses. Approaching a mirror, I swore I saw the ghostly visage of Bloody Mary flickering in the glass… that had to be her, right? Orange LEDs gleamed within a bundle of wood to provide the appearance of embers, while a plume of fog rose to simulate smoke as a witch was burned alive. Through a busted open wall, the apparition of a wailing banshee disappeared before my eyes… but she wasn't gone for long! Background tracks and sound effects were appropriate for each room, like the echoes of insects and nocturnal critters in the swamp, and the sinister music playing when I faced off with The Devil.
---
Scare Factor Score: 9.1
Scare Factor Scores – By Question

Scare Factor Scores – By Attraction

Scare Factor Review:
As mentioned earlier, the Attic is an actor-driven haunt, and most of the scares in the house came from live monsters. With that said, The Devil has collected some absolutely awful souls, and they were HELL bent on bringing the pain! All manner of creatures and creeps got in my face, threatened and taunted, and were completely unafraid to invade my "bubble" or, given the opportunity, trap me in corners. Two even chased me down hallways – the Exorcist priest in particular totally lost his sh*t, screaming unpleasantries at me while striking out at the walls! Damn! The vampires were a tag team terror, working flawlessly with each other to trap and torment. Going for the gross out, the plague doctor dangled a dead rat in my face (ew!). Cleverly hidden boo doors and a superbly concealed actor-matronic provided additional frights, and they added a distraction scare in one scene that got me SO good. Keeping in mind that this was a more theatrical show, there were brief periods where things slowed down a bit and acting was the focus. But the energy in that house was wild as a whole, and I spent much of my walkthrough fearing for my life!
---
Entertainment & Value Score: 8.5
E&V Scores – By Question

E&V Scores – By Attraction

E&V Review:
It took me approximately 12 minutes to escape from the fires of this underworld, bringing the MPD (minutes per dollars spent) score to 0.48. That may seem incredibly short, but I assure you those were 12 minutes filled with shrieks, shouts… and copious amounts of swearing. (If I wasn't destined for Hell when I first showed up, I definitely was by the time it was over!) There were also moments when the monsters had me literally running to get away, so that's something to consider. Overall, the show was well done, kept my adrenaline pumping, and was very scary – and that was more than enough to make it worth a $25.00 ticket. Outside of the queue entertainment, and being able to buy merch at their trailer, nothing else was included with admission. However, you were welcome to head back up front and grab photos with the line actors.
As big of a jerk as The Devil can be sometimes (part of his charm, I guess), I enjoy coming to see him and I had a blast. If you're not afraid of being sent to Hell for a little while, consider coming up to The Devil's Attic and checking out what he's added to his collection for 2023.
---
View Full Score Sheet
---
Pics We Took From Our Visit:
---
Promo Images:
Click to Enlarge
---
Guest ReviewsGuest Average: 8.63 out of 10
Kendra Hawkins – 10/10 – October 6, 2018This was the best haunt iIhave ever been to. I keep saying I wish Icould find a to scare me and …show more iIfinally did from the actors in line to the ones inside they was all on point. There was a scare around every corner! I will definitely go back can't wait to experience the chaos haunt
Ron Gilbert – 10/10 – October 13, 2017This haunted attraction is by far the best attraction that I have ever been to. I recommend that …show more people witness this great haunt. Great actors, great makeup designs, and a fantastic creepy place to hang out at. Great haunt !!!
Paul – 9.5/10 – September 22, 2018The costumes were very nice and detailed. It was a fun and interactive haunt. You could tell the …show more actors were trying to give a great show.
---
Past Awards
---
2022 Awards
Scariest Actor - Exorcist Priest (Given by: Team Zombillies)
Highest Rated Cast (Given by: Team Zombillies)
Highest Rated Haunt in KY (Given by: The Scare Factor)
Bloody Mary - Andrea Moore (Given by: Team Zombillies)
The Texas Chainsaw Cast (Given by: Team Zombillies)
---
2020 Awards
Best Makeup (Given by: Team Zombillies)
Highest Rated Costuming (Given by: Team Zombillies)
Highest Rated Customer Service (Given by: Team Zombillies)
Highest Rated Theme (Given by: Team Zombillies)
---
2019 Awards
Scariest Duo - The Werewolf Guys (Given by: Team Zombillies)
Best Makeup (Given by: Team Zombillies)
Most Realistic Vampires (Given by: Team Zombillies)
Highest Rated Costuming (Given by: Team Zombillies)
---
---
Past Awards
---
2022 Awards
Scariest Actor - Exorcist Priest (Given by: Team Zombillies)
Highest Rated Cast (Given by: Team Zombillies)
Highest Rated Haunt in KY (Given by: The Scare Factor)
Bloody Mary - Andrea Moore (Given by: Team Zombillies)
The Texas Chainsaw Cast (Given by: Team Zombillies)
---
2020 Awards
Best Makeup (Given by: Team Zombillies)
Highest Rated Costuming (Given by: Team Zombillies)
Highest Rated Customer Service (Given by: Team Zombillies)
Highest Rated Theme (Given by: Team Zombillies)
---
2019 Awards
Scariest Duo - The Werewolf Guys (Given by: Team Zombillies)
Best Makeup (Given by: Team Zombillies)
Most Realistic Vampires (Given by: Team Zombillies)
Highest Rated Costuming (Given by: Team Zombillies)
---
Join ourspookyadventures!
We visit Halloween haunted attractions year-round! Follow us for haunted house walkthrough videos, behind the scenes footage, and more!