Review of The Devils Dungeon Haunted Attraction
Review of The Devils Dungeon Haunted Attraction
Review of The Devils Dungeon Haunted Attraction
The Devils Dungeon – Full Review
The Devils Dungeon is a Haunted Attraction located in Nashville, TN.
510 Davidson Street, Nashville, TN 37213View All Details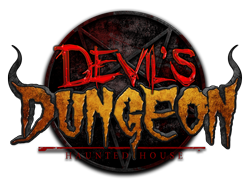 Features:
Free Parking, Restrooms/Porta Potties On-Site, Food/Concessions, Gift Shop/Souvenirs, You will NOT be touched, Uncovered Outdoor Waiting Line, Covered Outdoor Waiting Line, All-Indoor Attraction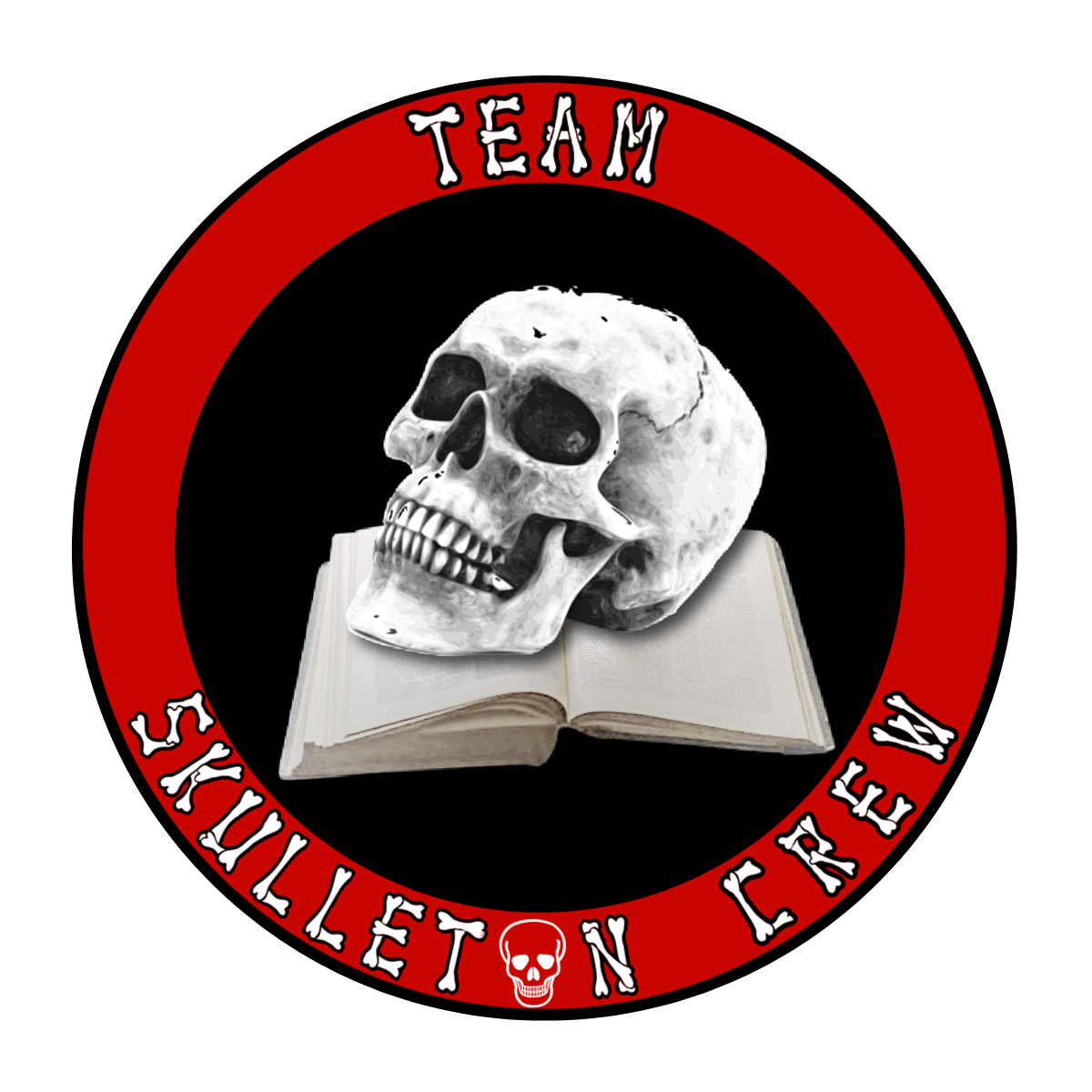 This attraction was reviewed on September 30, 2022 by Team Skulleton Crew.
TL;DR – From the Author
---
Devil's Dungeon is an old-school haunt with screams and scares to unsettle your soul!
---
About Our Reviews and Rating System
---
Final Score: 8.37
Final Scores – By Category

Final Scores – By Attraction

Summary:
Devil's Dungeon, situated just east of downtown Nashville has been scaring unwitting souls in Tennessee for 22 years. Devil's Dungeon has occupied its current location for more than 6 years. Their building overlooks the Cumberland River, and it started its life as a factory, storing and processing cotton in the 1800s. The building has since been renovated and surprisingly has apartments on the first and second floors, right above and beside the haunt! This building has a huge basement which provides an ideal spot for most of the demonic activities at Devil's Dungeon!
---
Cast Score: 8.33
Cast Scores – By Question

Cast Scores – By Attraction

Cast Review:
Devil's Dungeon has an energetic cast that uses a variety of tactics to unnerve and frighten you. Encounters with the characters were not 'cookie-cutter' repetitions. Characters taunt, trail, and tease you from every direction. All of the actors improvise their words and actions in scenarios rather than repeat scripted lines, and their only direction (according to the owner, Patrick) is "to get a reaction out of you … one way or another." The very agile "Crash", for example, threatened to make cow food (grain!) out of us as he deftly scampered and leapt from hidden tunnels to tabletops to make his presence known! He utilized the entirety of his space!
While the cast does not touch you, some come very close! The cast members are very adept at surprising you. for example, one creature crept up and was whispering in our ears before we even knew someone was there!
We encountered the extremely personable clown Harley, who met us in her cinema and escorted us to the dark-walled clown maze and left us to find our way out. She somehow appeared again to 'help' us as we entered a room with 8 identical doors… every door we chose led us back into the same room! (Never trust clowns!) Harley assailed us with flirty and quirky comments as we kept returning to the same room.
The satanic priestess that welcomed us initially was fantastic, freaky, and funny on her high altar! We wish there had been more characters referencing the devil and demons throughout the rest of Devil's Dungeon to continue the theme.
---
Costuming Score: 7.88
Costuming Scores – By Question

Costuming Scores – By Attraction

Costuming Review:
We received the rules of the haunt from the demon priestess in her elaborate, elegant outfit, but many of the demons and or possessed characters didn't leave memorable impressions in terms of costumes. Those characters also tended to make quick appearances as their scares came fast, and there wasn't much time to see what they were wearing, especially since we were screaming and covering our eyes!
In the clown section of the haunt, there was a range of costume and makeup levels, appropriate for the varying levels of derangement for each clown. Harley told us she wanted to look extra pretty for us! And she did not disappoint!
---
Customer Service Score: 9.8
Customer Service Scores – By Question

Customer Service Scores – By Attraction

Customer Service Review:
Your GPS will easily direct you to Devil's Dungeon. The large unassuming gray building could blend in with the industrial buildings around it, but a multi-color flashing light on its top corner will serve as your beacon when you get near the Dungeon! Once you turn onto their street you'll see an imposing giant pumpkin creature with stacked jack-o'-lantern towers that sit in front of the ticket window on the front of the building. While parking is not clearly indicated, we easily found close parallel street parking. There are a number of free spaces to parallel park that are clearly marked right on Davidson Street in front of the haunt, as well as parking lots across the street that allow haunt parking.
The staff at Devil's Dungeon were very friendly and responsive. Two attendants were available to assist with ticket purchases at the window. The ticket booth accepts cash and credit cards (with a $1 fee per credit card transaction). Devil's Dungeon offers regular and speed-pass tickets at the ticket window and in advance on their website. It's usually wise to buy online and avoid the ticket booth line, especially on a busy night. Days and hours of operation are clearly indicated on their website.
There are two lines inside a trailer/shipping container that serves as the entrance cover. Lanes were divided by a rope, but there was no signage to designate the fast-pass lane from the general admission line.
If you need a quick snack or water, the ticket booth also sells water and chips for $1.00 each (cash only).
There are port-a-potties on-site near the ticket booth for your convenience.
---
Immersion Score: 7.49
Immersion Scores – By Question

Immersion Scores – By Attraction

Immersion Review:
After hearing the rules of the haunt in a sort of demon church, you head down dark corridors encountering nuns, funeral processions, and possessed souls. The floor levels change, sending you up and down as you navigate deeper into the basement of the building which enhances the authentic immersive sense that you are heading down to hell.
As you descend into the basement/dungeon, the haunt shifts to various scenes that put you face to face with myriad phobias. Despite the name Devil's Dungeon, the scenes in the dungeon weren't fire and brimstone, and it was sometimes disorienting if you look for logical patterns of progression or story-telling. We would like to see more devilish & demonic characters in Devil's Dungeon!
The authentically old cold basement really lends believability to the scenes downstairs, but plain painted plywood walls in some areas of the building reminded us occasionally that we were still in a haunt.
---
Special FX Score: 7.84
Special FX Scores – By Question

Special FX Scores – By Attraction

Special FX Review:
Devil's Dungeon makes use of many good lighting effects and uses current special effects technology to create illusions and contribute to its scenes. Your eyes will often deceive you!
In the latter portion of the haunt you will encounter a fantastic maze of 3D art that comes alive with the aid of the 3D glasses they give you! Devil's Dungeon found an artist who knows how to layer the UV paint colors to create depth on the many walls and floors of the mind-warping illusion. The combination of painted walls and lurking characters gave an otherworldly feel to this section of the haunt.
From the onset, Devil's Dungeon pipes in sounds and music to enhance each particular scene. For example, once you move into the area with demonic nuns you will note pitch-bending violin sounds to agitate and unsettle…just for good measure. Not all the sound you encounter comes from a speaker. Some of the particularly active creatures pound on metal to startle you and introduce original, authentic sounds into your experience.
---
Scare Score: 8.6
Scare Factor Scores – By Question

Scare Factor Scores – By Attraction

Scare Factor Review:
Devil's Dungeon is an old-school haunt that has a grungy feel. It puts you on edge and gives you a feeling of unpredictability (as opposed to the more produced theme-park-style haunt). With a wide variety of scenes, Devil's Dungeon puts you face-to-face with many fears and phobias. Every visitor is bound to encounter something that plays (preys?) on their fears.
While many of the scares are jump scares which come from various directions, you will encounter a few well-timed surprises. Several times a distraction coupled with a jump scare caused us to leap like frightened rabbits, so stay alert as you navigate the rooms and corridors!
Some attendees will feel a heightened sense of unease when they encounter the maze section of the haunt. There is a certain level of comfort in progressing through an established linear pathway. When Devil's Dungeon takes away that definite path and makes you choose (often wrongly) the sensation of feeling lost may make you wonder if you will ever escape!
---
Entertainment & Value Score: 8.59
E&V Scores – By Question

E&V Scores – By Attraction

E&V Review:
General admission tickets were $25.00. Fast-pass tickets were $35.00. Based on the general admission price, we spent 27 minutes in the haunt, resulting in a value of 1.08 MPD (minutes per dollar). Keep in mind the MPD can vary greatly depending upon how easily/quickly you are able to escape the room with 8 doors. You could be lost and at the mercy of mischievous misdirecting clowns forever! (We doubt they ever take pity on lost souls!)
On the night of our visit, there were no queue line actors roaming the entrance area, but we arrived just before closing on one of their first nights of the season! We know from experience that the activity builds as Halloween nears!
The haunt exits directly into their small gift shop with T-shirts and stickers. In the shop, there is a fun photo-op with a zombie scene and the gift shop cashier was very happy to take photos for us. Once out of the gift shop, take a right and walk back to the front side of the building. There's no signage so we had a moment of wondering which direction to go. Walking in the dark behind the building after being scared out of our wits added a bit more creepiness to the whole experience at Devil's Dungeon!
---
View Full Score Sheet
---
Pics We Took From Our Visit:
---
---
Have you visited this attraction?