The Devils Dungeon – Full Review
The Devils Dungeon is a Haunted Attraction located in Nashville, TN.
510 Davidson Street, Nashville, TN 37213View All Details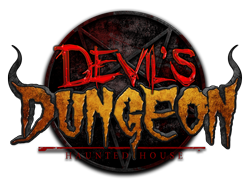 Features:

Free Parking, Restrooms/Porta Potties On-Site, Food/Concessions, Gift Shop/Souvenirs, You will NOT be touched, Uncovered Outdoor Waiting Line, Covered Outdoor Waiting Line, All-Indoor Attraction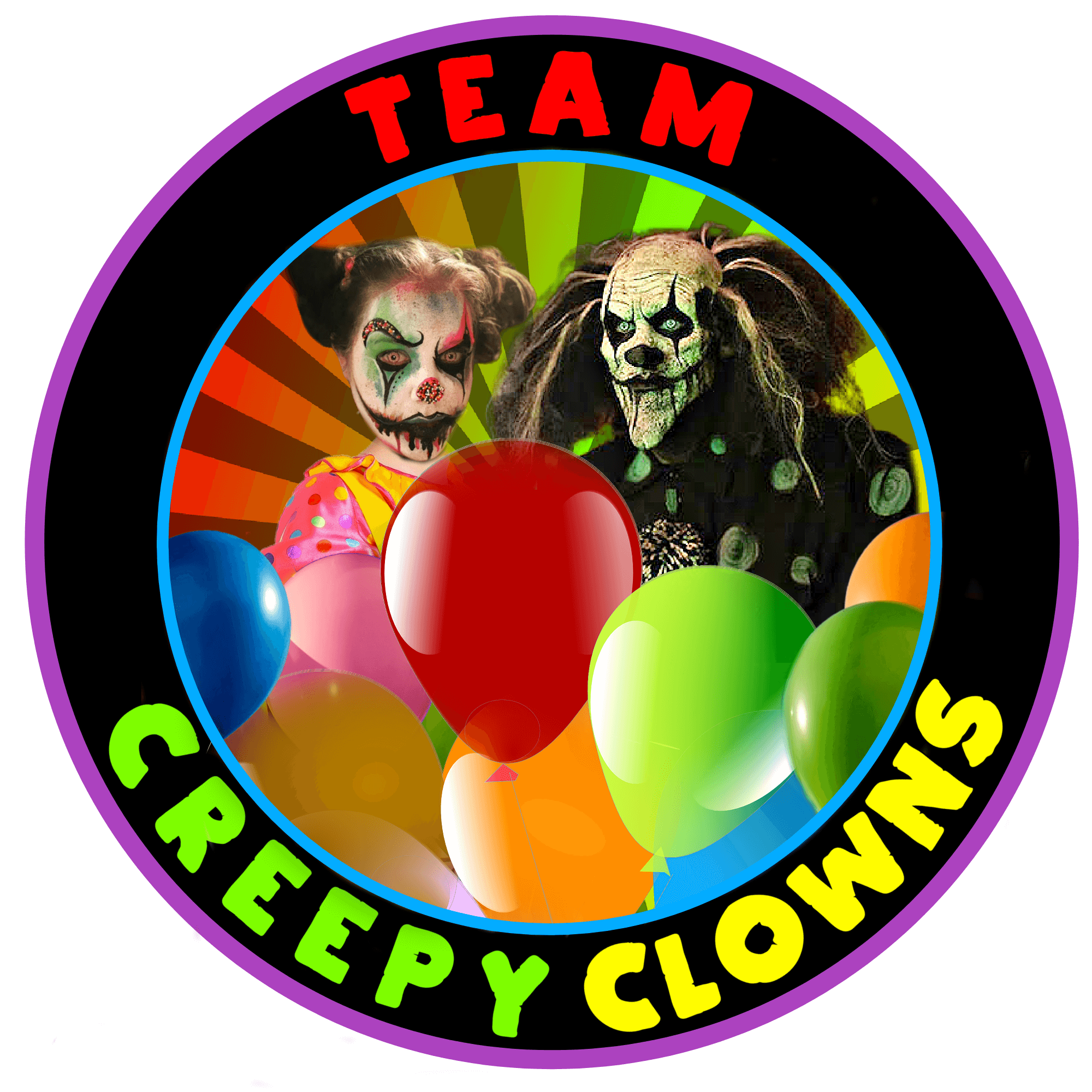 This attraction was reviewed on October 6, 2023 by Team Creepy Clowns.
---
About Our Reviews and Rating System
---
Final Score: 8.62
Final Scores – By Category

Final Scores – By Attraction

Summary:
Since the year 2000, Slashville Haunts has been running Devil's Dungeon, a spine-chilling attraction located just outside Nashville alongside the Cumberland River. Promising a sensory overload with its carefully crafted scenes, dedicated actors, and eerie props, Devil's Dungeon has been haunting Nashville for over 20 years. It seems like a must-visit for thrill-seekers each spooky season.
Have you braved the Devil's Dungeon yourself, or is it on your horror bucket list?
---
Cast Score: 8.5
Cast Scores – By Question

Cast Scores – By Attraction

Cast Review:
The stars of the night were undoubtedly the Devil's Dungeon cast, a group of about 35 actors who ensured that we were in for a scare at every corner of the two-story haunt. Their interactive and dynamic performances kept us on high alert, whether they were discreetly lurking in the shadows or surprising us from behind with a chilling breath on the neck.
What stood out was the seamless integration of each actor into their designated scenes. From Mama in the kitchen offering finger sandwiches to the usher in the theater area guiding us with precision, every character played their part perfectly. Winning eyeballs (our 3D glasses) in the 3D area added an extra layer of surrealism to the experience!
The cast's commitment to staying in character and engaging with visitors added a personalized touch to the horror. Whether encountered in front, sneaking around to catch us from behind, or banging on the walls to create suspense, they kept us on our toes. We met a clown enforcing the rules by cornering us for "cheating" by cutting through open pillars on the path, and then allowing passage after a redo was a memorable twist in the haunt's narrative.
---
Costuming Score: 8.41
Costuming Scores – By Question

Costuming Scores – By Attraction

Costuming Review:
The costuming and makeup in the various scenes at Devil's Dungeon were truly impressive! Although a couple of actors went for the classic white-face-and-hollow-eyes look, that was a minor exception in an otherwise fantastic display of makeup/mask artistry. The 3D clown area took things to another level with paint that seemed to jump out at you.
The costumes were on point, with most actors perfectly fitting the theme of their respective rooms. The masks, especially in the butcher area, added a touch of grotesque realism. Although a couple of masks appeared more basic and store-bought, they were the exception rather than the rule.
One standout was a gory and somewhat meaty-looking mask worn by a gentleman in the butcher area. Using a Ghillie suit in an "outdoor" low-lit area also added a great jump scare. The clowns decked out in bright, glowing, and festive outfits added an extra layer of fun to the eerie atmosphere.
---
Customer Service Score: 10
Customer Service Scores – By Question

Customer Service Scores – By Attraction

Customer Service Review:
Arriving at Devil's Dungeon was a smooth experience thanks to our trusty GPS, and the availability of parking right out front and across the street made it quite convenient. The haunt itself stood out with its unmistakable presence, marked by animatronics, flashing lights, and a soundtrack of heavy rock music that set the mood before even stepping inside. Clear signage ensured everything was clear about being in the right place for a thrilling adventure.
Our first stop was at the ticket booth, where two friendly and helpful women assisted us, along with a chance encounter with the owner, Patrick, who added a personal touch to the visit. Learning a bit about the haunt's history and Patrick's journey as a haunt owner added an extra layer of appreciation for the spooky ambiance. It was easy to see and find all the necessary information, such as ticket prices, dates, hours, and the address on the website before our arrival.
---
Immersion Score: 8.25
Immersion Scores – By Question

Immersion Scores – By Attraction

Immersion Review:
Arriving at Devil's Dungeon was a clear signal that a spine-tingling experience was about to unfold. The exterior was adorned with animatronics, pulsating music, and vibrant lights, setting the stage for the scares to come. Upon joining the line, the entrance, marked by an old shipping container, immediately delivered a jump scare, immersing visitors in the eerie atmosphere.
Once inside, the haunt seamlessly transitioned from scene to scene, starting with a chilling church setting featuring creepy nuns and devilish demons. Each room was meticulously designed, with props and walls extending to the ceiling, creating a fully immersive experience. The attention to detail was evident in the kitchen with its fridge and microwave, the child's room with dolls and a bed, and the asylum with old mattresses and medical equipment. The aged, distressed, and blood-stained appearance of the props added an authentic touch.
Despite the lack of a definite overarching storyline, the transitions from theme to theme were easy to follow, and the descent into the basement, or Hell, added an extra layer of suspense. However, there were some minor issues, such as slight bottlenecking in the maze area, where visitors got lost among the eight doors. Once through, the scares continued. Another notable concern was the visibility of animatronic foot pads on the floor, prompting stops to stomp on them and anticipate the effects. Concealing these foot pads better could enhance the surprise element.
---
Special FX Score: 8.4
Special FX Scores – By Question

Special FX Scores – By Attraction

Special FX Review:
Devil's Dungeon came with impressive sound effects and lighting. The strategic placement of animatronics in scenes that seamlessly fit showcased the crew's attention to detail, with no creepy dolls in the garage or other items out of place. It's reassuring that there wasn't a single prop out of place, contributing to a consistently eerie atmosphere.
The blacklight-lit vortex tunnel experience was disorienting—in a good way! The sparing use of fog and air cannons was different than most other haunts, avoiding the potential drawback of overuse. Our favorite animatronic, the giant possum hanging by its tail, adds a unique and memorable touch. It was quite a sight to see it swing out and growl!
Incorporating music and sound effects tailored to each area is a commendable detail. From rocking chair squeaks to outdoor sounds, the auditory experience was well-crafted. The dynamic use of vibrations and squishy effects on the floors further added to the sensory onslaught.
While the laser feature had its hiccups in one area, it was much more effective in a second attempt, enhanced by a skilled clown actor and slight use of fog. Overall, Devil's Dungeon curated an immersive experience with a near-perfect blend of sensory elements.
---
Scare Factor Score: 8.6
Scare Factor Scores – By Question

Scare Factor Scores – By Attraction

Scare Factor Review:
Devil's Dungeon didn't hold back on the scare factor! Even the toughest individuals couldn't escape the jumps and little whimpers the well-coordinated cast and props induced. It's always a good gauge of scares when you see even the bravest guys getting startled multiple times.
The variety of scares, whether predictable, seen ahead, or completely unexpected, didn't diminish their effectiveness. The cast's commitment to their roles ensured that even if you thought you had it figured out, they still managed to send shivers down your spine. The diverse range of scare tactics, from distractions to actors startling you from close proximity, kept the fear levels high.
The big finale played with your expectations, leaving you in suspense about whether it was truly over or not. And then, just when you thought it might be, the familiar sound of a chainsaw kicked in, taking you by surprise and sending you back to the car at a brisk pace.
---
Entertainment & Value Score: 8.5
E&V Scores – By Question

E&V Scores – By Attraction

E&V Review:
Devil's Dungeon offers a general admission cost of $30 on most Friday and Saturday evenings, with discounts available earlier in the season and on select Sundays, potentially lowering the price to $20. This pricing aligns with other haunted attractions in the Nashville area. During our visit, the wait in line was less than 15 minutes, and the total time spent inside the attraction was approximately 26.5 minutes.
The duration inside can vary, particularly if you find yourself navigating the maze area for longer than we did. Considering the time and cost, the Minutes Per Dollar (MPD) ratio comes to .88, which is about the average range. Unfortunately, there were no queue actors or additional entertainment during the wait, which could have added to the overall experience.
While a local food truck was on-site, we opted not to indulge. However, upon exit, a small gift shop offered tee shirts, hoodies, and other haunt-related items. The shop also stocked bottled drinks, candy, and chips.
---
View Full Score Sheet
---
Pics We Took From Our Visit:
---
---
Have you visited this attraction?
Join ourspookyadventures!
We visit Halloween haunted attractions year-round! Follow us for haunted house walkthrough videos, behind the scenes footage, and more!