The Edge of Hell – Full Review
The Edge of Hell is a Haunted Attraction located in Kansas City, MO.
1300 West 12th Street, Kansas City, MO 64101View All Details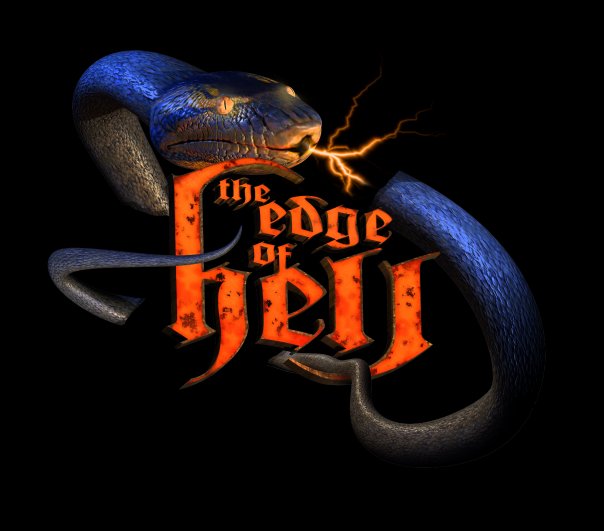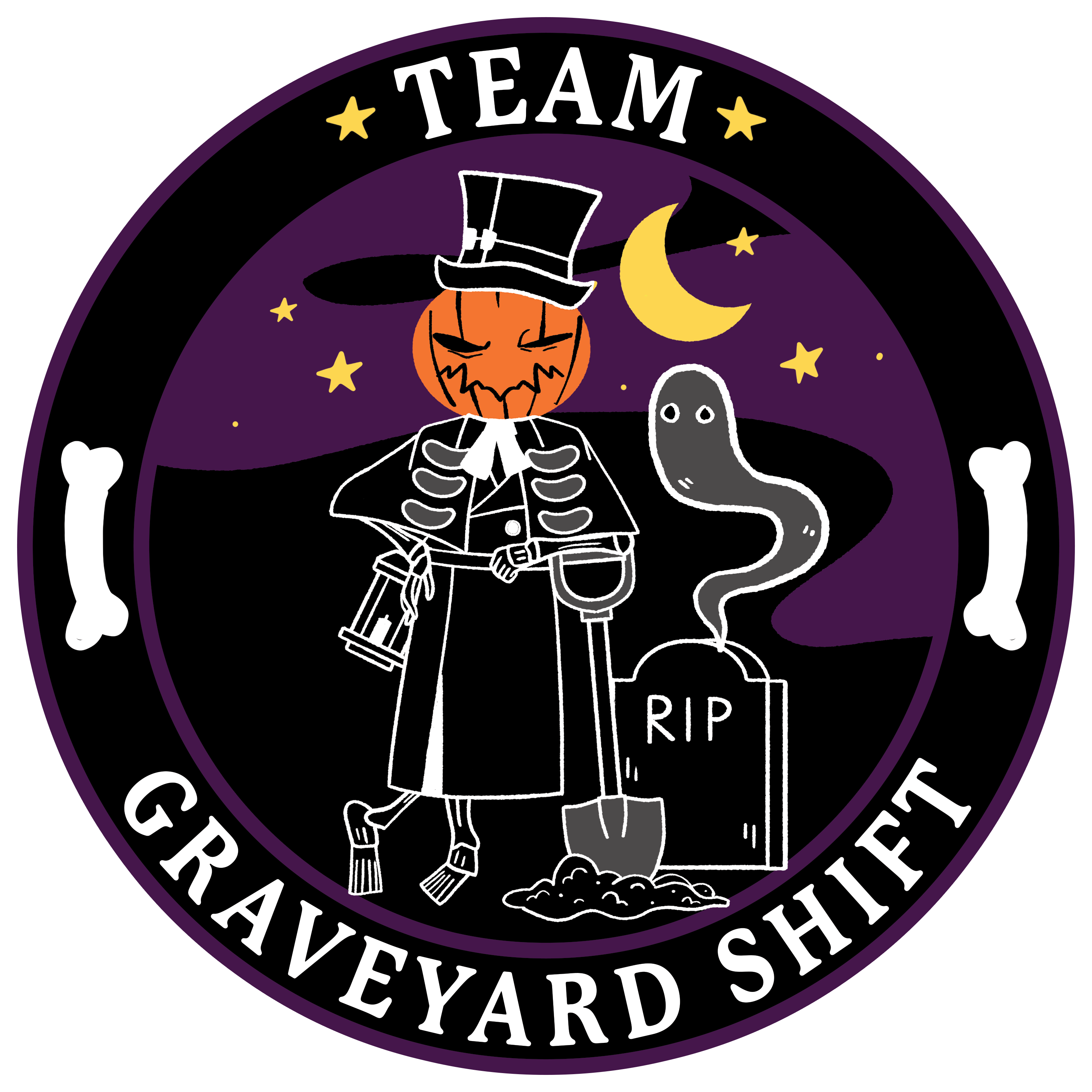 This attraction was reviewed on September 30, 2023 by Team Graveyard Shift.
---
About Our Reviews and Rating System
---
Final Score: 9.36
Final Scores – By Category

Final Scores – By Attraction

Summary:
The Edge of Hell lies within Kansas City, Missouri, and you can expect to be taken on a whirlwind, terrifying roller coaster ride from beginning to end! This was our first time visiting, and it was indeed an unforgettable experience with so many twists, turns, and surprises that would make even the bravest customers scream in horror!
There are so many moments you HAVE to experience firsthand inside this multi-story level attraction, so visit the Edge of Hell for yourself to see what they have in store for you! Otherwise, please keep reading to see our thoughts when we went to purgatory and back!
---
Cast Score: 9.65
Cast Scores – By Question

Cast Scores – By Attraction

Cast Review:
There were so many amazing actors during our visit. The house was well stocked with different types of characters that didn't feel repetitive. Most actors also had unique dialogue/noises instead of just the usual screaming or "get out" line. Even some actors spoke in a different made-up language! It makes the experience more enjoyable when I can connect to the actors working instead of them just staring at me. Everyone had a part to play and used their space.
The queue actor terrorizing the lines was unhinged and loved sneaking up on guests and growling/laughing loudly in their ears. It was fun watching him work for the crowd!
The first actor we saw descend the stairwell at the beginning of the haunt was the Phantom, and we were blown away immediately. It was an entirely different experience up close and personal with him! The Phantom put us under his cape, growled, and made animalistic noises at us! The doll-like girls around him also kept us on edge with their eerily persistent presence. That's certainly what happened while coming across a grimsley dinner scene with a monstrous man growling towards us, while someone behind a curtain was screaming not to look at him, and then mentioned how his mother used to beat him. When I told him he might go to therapy for that, he replied, "No, that's why I date bad girls!"
Another friend we made along the way was the cave dweller Caleb. He slid straight to us and made lovely conversation, explaining how he grew up with the bats in this cave after being seemingly abandoned. Little details like made-up language and having a backstory to tell truly enhanced this attraction and made it a cut above the rest, as no actor was lacking. Even for the ones who did not have dialogue, they were in your face, aggressive, animalistic, bouncing off and climbing up walls, splashing water in your face, lightly grazing your arm and hair, and so much more. Every single actor was energetic and off-the-wall insane, and we adored every moment. There were so many other members of the cast we could talk about, but it would be spoiling such amazing moments. But do expect to come face to face with the most unexpected characters and even a chance to jam out with some of them!
---
Costuming Score: 8.87
Costuming Scores – By Question

Costuming Scores – By Attraction

Costuming Review:
The actors were so well outfitted to their environments. The phantom was so suave and period-correct. Caleb, the cave dweller, certainly looked like he had been down in the dingy caverns, his face, and hair covered in dirt and grime. The occupants of heaven sure looked angelic and holy, unlike us sinners. I genuinely admired the thought and detail in crafting each character and utilizing their look to enhance each space.
Truly, the only Outlander was the black-robed cult member with a stark white skull mask in an environment full of bright neon colors. Besides that minor detail, the costumes were incredibly detailed and realistic and fit their environments. Many actors decorate their costume pieces with rips and tears, camouflage, blood and gore, and dirt where appropriate.
The makeup was also very detailed and realistic here! The makeup of the pale Nosferatu-esque vampire was incredibly on-point!
---
Customer Service Score: 9.68
Customer Service Scores – By Question

Customer Service Scores – By Attraction

Customer Service Review:
If you're new to Kansas City, navigating around for parking may be confusing, but we found a place to park reasonably easily down the street. The building itself is not hard to spot at all, as the great sign at the top of the building could even be seen from the highway! The staff were kind and informative, and were very easy to conversate with while waiting in the queue! We spoke with the manager (Rat Man) at the end of our experience and asked him a couple of questions regarding how long they've been operating and how much they change each season. It was great insight and overall awesome getting to speak with him! One of us lost our debit card, and they were extremely helpful in getting all hands on deck to help us find it!
Safety is not a concern, but this is a haunt you must take your time navigating, as it's very dark in sections and has many moments you need to crawl, duck, or crawl through. The only slight concern was an animatronic bat coming at us while climbing the stairs, which could be a safety issue if someone happened to jump back. All the necessary information could be found on their website or Facebook page!
---
Immersion Score: 9.2
Immersion Scores – By Question

Immersion Scores – By Attraction

Immersion Review:
To say we were truly immersed would be an understatement. We were strapped in on this crazy rollercoaster from beginning to end and came out of it feeling like we barely left alive! A couple of moments took us out of said immersion. While a hellhound was attacking one of us ahead in the line, we could see the person operating the animatronic from behind the curtain. There also was a moment where there was a hole in the wall where we saw some machinery. That being said, those small moments hardly took us out of it. There were many moments where it didn't feel like we were in a haunted attraction- but like we were in a horror movie. Everything flowed nicely between sections. It seamlessly blended from a horror mansion to the forest, an ancient temple, Hell itself, Beyond, and many more scenes in between.
It had so much unspoken storytelling throughout that made this experience trippy and incredible in every aspect. If you ever wanted to experience purgatory firsthand, Edge of Hell is the place to visit.
---
Special FX Score: 9.16
Special FX Scores – By Question

Special FX Scores – By Attraction

Special FX Review:
Edge of Hell offers top-notch special effects that bring this from a simple haunted attraction to a movie set in terms of quality, realism, and immersion. The absolute highlight was the bridge, where running water hit us and an actual drop! At least, it appeared to be a drop or a highly effective optical illusion. Either way, we were shaking while crossing the wobbly bridge! There were quite a few pitch-dark areas, and while we wished we were able to see more, it made up for by us having to rely on using the walls to crawl and climb through, which made for very realistic moments when it felt like we were working our way through caves and underground tunnels. Animatronics were extremely realistic and used EXTREMELY effectively, as some of the animatronics offered the biggest scares of the whole experience.
Other unique special effects included some rooms being colder than others, a running waterfall that lightly sprayed us at times, and fantastic use of lights and sound.
---
Scare Factor Score: 9.31
Scare Factor Scores – By Question

Scare Factor Scores – By Attraction

Scare Factor Review:
Edge of Hell offered some of the best and most effective jumpscares you can find. Animatronics were not here just for show– flying over your heads, coming out of walls to attack you, and bursting through the darkness! Prepare for a mind-bending experience as you work your way through monsters of all shapes and sizes, coming across horrifying and grotesque scenes, crawling through tunnels seemingly underground, and being thrown between the veil of life and death itself.
The monsters lurking within were out to get us on all corners. Some begged you never to leave them, while others were so angry that you even dared to set foot on their territory. Others played with you like food; some even wanted you to be their next meal. We had to huddle to protect each other from hungry beasts, vampires, cave dwellers, demons, clowns, dolls, phantoms, and much more.
The finale will genuinely have you asking the same question we did… "What the hell just happened!?" It was indeed an ending we have never seen done before, and it was something we will be talking about for years to come.
---
Entertainment & Value Score: 9.48
E&V Scores – By Question

E&V Scores – By Attraction

E&V Review:
It took us almost 30 minutes to navigate through Edge of Hell at a steady but slow pace as we carefully worked our way through for the first time. For $30 for a single ticket, with a discount included with the early season, this experience was worth every penny.
You can get a combo ticket with either The Beast or Macabre Cinema for $50-$65 before tax, depending on the day you visit, and all three attractions can range from $75-$100 given the day. Of course, VIP access is available if you want a speed pass. If you already bought a ticket online, you can add a speed pass for $30.
We had an incredible time at the Edge of Hell, and we already know this will be one haunted attraction that will be on our hit list every year going forward! This is their 49th Halloween season, so come out and celebrate by visiting this season!
---
View Full Score Sheet
---
Pics We Took From Our Visit:
---
---
Have you visited this attraction?
Join ourspookyadventures!
We visit Halloween haunted attractions year-round! Follow us for haunted house walkthrough videos, behind the scenes footage, and more!