The Expelled Haunted House – Full Review
The Expelled Haunted House is a Haunted Attraction located in Huntsville, AR.
29555 AR-23, Huntsville, AR 72740View All Details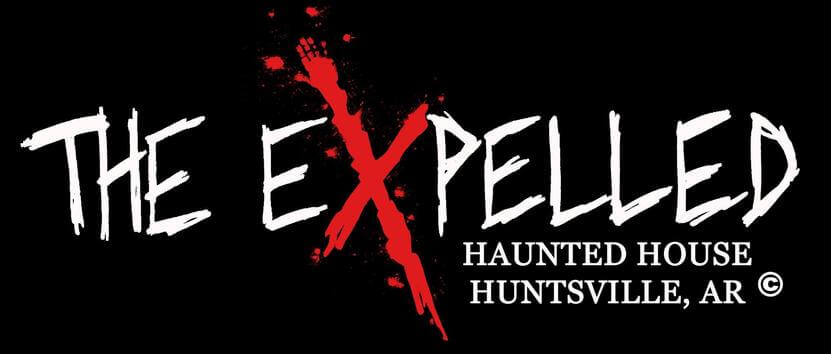 Features:

Gift Shop/Souvenirs, Special Events, You will NOT be touched, Original Characters, Covered Outdoor Waiting Line, Indoor/Outdoor Attraction, Family Friendly

Most Recent Video from The Scare Factor:
(Scroll for Scores and Written Review)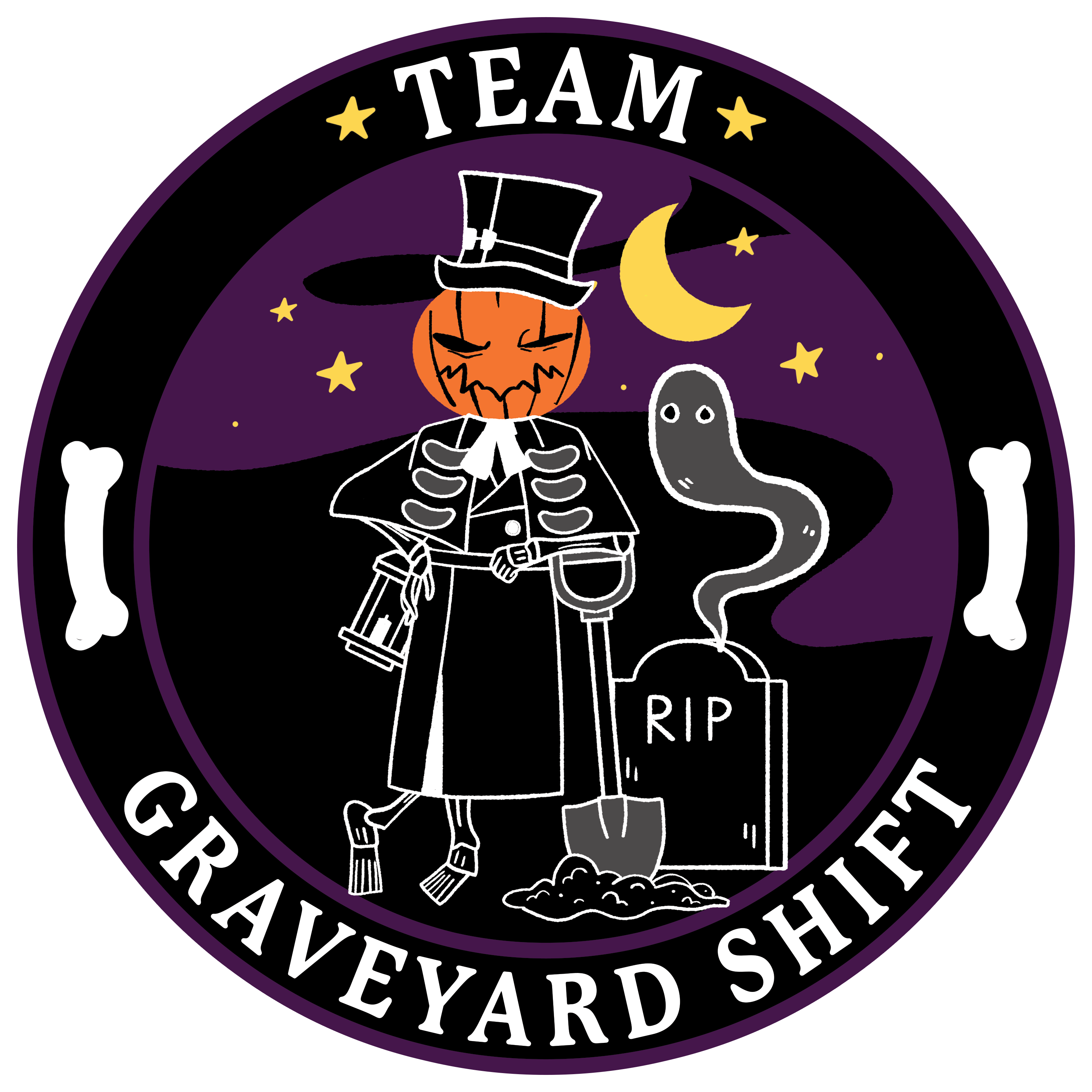 This attraction was reviewed on October 15, 2022 by Team Graveyard Shift.
---
About Our Reviews and Rating System
---
Final Score: 9
Final Scores – By Category

Final Scores – By Attraction

Summary:
Within the small town of Huntsville, AR, resides The Expelled Haunted House! It was our first time visiting this attraction, and we were unprepared for all the surprises and terror in store! The Expelled Haunted House is having its grand reopening in 2022 after being closed in the previous two years due to the COVID outbreak, and they are coming back with a bang! With a high-energy, interactive cast, unique set designs, and non-stop scares from beginning to end, this is a wild experience that you must see for yourself!
Do you think you have what it takes to make it through The Expelled with your life? Read our full review to know what to expect before you visit!
---
Cast Score: 9.46
Cast Scores – By Question

Cast Scores – By Attraction

Cast Review:
Each cast member we came across was intense, interactive, and high-energy, from the non-speaking creatures to the very demented clowns! They also offered a variety of ways to terrify you and never let you know what their next move would be!
The queue actors were simply spectacular. We first met Gorgeous, who was absolutely fabulous and horrifying at the same time and served as a great way to feel excited about going through the haunt. Then we met Carnage the Clown, who we had seen in several ads leading up to our visit, and he did not disappoint. He was hilarious, sarcastic, and highly entertaining as a trickster clown! He begged my teammate for her hair, and while she declined to give it to Carnage, we both snipped a piece of our hair for Esme, The Collector. She told us she collects trinkets of all kinds and had a small jar of hair she kept with her. So, of course, when she presented us with scissors, we both cut off a piece for her collection. By this time, it was our turn to enter the haunt!
From inside, we encountered a ton of freaks, creatures, and monsters of all different types and personalities. After we crawled out of the dark abyss, we entered a slaughterhouse factory where the first butcher we encountered was. He slammed his tool against the metal barrels, tables, and pipes around us before letting the rest of the beasts within know that we were coming. As we watched the morgue rattle and shake, a woman seemingly gone mad appeared out of nowhere, leaning down low as she said, "They can move" repeatedly. Naturally, we didn't want to see what drove her mad, so we moved along quickly.
We made it outside, where a ghoulish woman approached us and asked for our names, announcing mine as loudly as she could when I provided it to her later to get a good jumpscare out of me while I was admiring the gothic cemetery.
Going back into the building, we saw a little girl swinging above the dense fog, shooting daggers through her eyes before jumping off the swing directly at us, screaming and telling us to leave. We let her swing in peace.
Within the cave system, a monstrous creature slid down from a platform and landed on a rock platform, leaning down and clicking at us. Then they used an overhead bar to swing to a new rock platform to continue terrorizing us!! This creature was not afraid to lean in close and get a good smell of you.
We heard a woman screeching down the hall as we approached a testing lab. Hesitantly, we entered where an eccentric scientist greeted us, distracting us long enough for a patient to fly just above our heads on a zipline!!
Promptly, we entered the carnival, where one of the clowns managed the ball pit. I suppose we got on his good side as he let us boop his clown snoot before slamming his fist on the wall and telling us to get going. From there, we ran into another clown who got in my personal space, screaming, growling, and barking as my teammate accused me of not liking clowns. When I explained I didn't like the scary ones, he replied, "Aww, but I'm not THAT scary… AM I?" We ran into his buddies on the way out, mocking and laughing at our fear as we worked our way through the disorientating carnival, getting in our faces as we dropped to the floor in terror and cornering us just before we could escape.
Outside the circus, we ran across goat demons, quietly sneaking up on us and snarling in our personal bubbles. Afterward, a bone collector jumped out from the dark and showed us her collection, showing us the best ones she picked out from her collection. That lowered our guard just enough for the finale of being chased back with a pair of chainsaws!
There are plenty more amazing actors and moments that this attraction has in store. Still, overall the cast provided a well-rounded, intense, and highly interactive experience that will keep us coming back for more!
---
Costuming Score: 9.18
Costuming Scores – By Question

Costuming Scores – By Attraction

Costuming Review:
The Expelled utilizes their original characters to the max, giving them iconic, detailed, and highly realistic looks! It's no wonder so many are used for promotional imagery!
The queue actors, Gorgeous, Carnage, and Esme, are all masterfully created characters dripping with details. Gorgeous's face is completely smooth except for the two slits for eyes and a carved smile, with a beautiful gown covered in blood. The special effects makeup is fantastic! Carnage has equally impressive prosthetic face makeup and a detailed and distressed ringleader costume with gore pouring down the front of his shirt. Finally, Esme is a gothic beauty with her beautiful black gown and corset, with a veil that allows us to see the two other faces protruding from her cheeks. As previously mentioned, she also has a belt that carries various trinkets and oddities as part of her collection. All three are great examples of what The Expelled has to offer, and that level of quality also carries inside the attraction!
Masks and prosthetics were expertly applied that fit each actor very well, with no skin exposed underneath. There was not a single clean article of clothing that we saw in our walkthrough, as they all were distressed, bloodied, and overall made to look like they lived in their environment. The cave creature, in particular, is an excellent example of all of these points, with its head wrapped in bandages with bloodied dark makeup applied around its eyes to conceal them and add to the realism of this terrifying monster. Their clothes also appeared dusty and dirty, like they had been living in this cave and were affected by the environment!
The several evil clowns exhibited how diverse everyone looked from each other, as no actor looked similar to the last. They all had their own look, color palette, and style! The costuming department shows off their amazing professional skills in the cast and has some top-of-the-industry work!
---
Customer Service Score: 9.5
Customer Service Scores – By Question

Customer Service Scores – By Attraction

Customer Service Review:
We had no issues finding The Expelled with the various lights and signs easily spotted from the road. The parking lot staff helped us get through a tight squeeze as it was packed during our visit, but we didn't break a sweat finding a spot! We went right over to the ticket booth, which was easy to locate, and the staff working was very lovely and kind to talk to. All the staff was wearing Expelled merchandise, which helped us figure out who we could go to for questions!
The website has all the necessary information regarding hours, dates, events, ticket prices, address, contact information, and more. They also regularly post on their social media pages as well!
Many pathways are tight and dark, and they let us know about that before we entered. It's advised to watch your step as you're working your way through The Expelled, as there was at least one sudden stair step that we weren't prepared for and didn't see at first within the dimly-lit attraction and a plant pot that was somewhat in the pathway. There were no safety concerns besides making sure we were aware of our surroundings!
---
Immersion Score: 9.23
Immersion Scores – By Question

Immersion Scores – By Attraction

Immersion Review:
The vibe of The Expelled from the outside was a mix of a twisted carnival and a slaughterhouse, which I think accurately depicted what we were about to enter! The queue actors did a great job getting us prepared and in the moment before going in, and the staff let us know what to expect.
The Expelled offers various areas of terror that blend well with each other, even with how diverse they become! One moment we were in a cave, the next in a lab, and then suddenly, a carnival! Each area was highly realistic and detailed, and the quality was consistent throughout to keep us immersed. The dark transition areas helped make the sudden changes less jarring, but they were less decorated and took us out of our immersion a bit when we came across them.
Once we were chased out of the attraction, we found ourselves in front of a large photo-op poster with some queue actors waiting for us to take photos! Right after, the line brought us past the merchandise shop that had everything from shirts and cups to hair ties!
---
Special FX Score: 8.08
Special FX Scores – By Question

Special FX Scores – By Attraction

Special FX Review:
The Expelled has an excellent and movie quality set design, with large areas loaded with massive props that bring each area to life. For example, the slaughterhouse factory had a conveyor belt covered with gore and body parts! The cave area was intricate and very creative with its use of platforms for the actor to utilize! Many areas were also loaded with smaller props, like the bone collector and her expansive collection of bones and scattered corpses.
The gore effects used were very realistic and disturbing! They didn't have just a few random untouched corpses scattered around; it was mainly guts, blood, body parts, and corpses were completely torn open! It just shows how ruthless and dangerous the occupants of this attraction are!
Most of the attraction was silent, with only a handful of screams, music clips, and short eerie atmospheric sound effects. The actors make up for the lack of sound, using their arsenal of different sound effects they can make themselves and the props they use to slam against specific props. While this helped us hear the actors clearly, we could hear other guests and actors talking to guests in front and behind us.
We want to highlight some of the innovative and creative special effects The Expelled uses that we have not seen at any other attraction! Our favorite scene was the ball pit. We were overjoyed getting to traverse through one with a clown! And, of course, we were blown away by the swinging cave creature and the flying patient above our heads! We cannot stress enough how terrified and amazed we were! If you are looking for a unique haunted attraction, this is it! We don't want to spoil everything, but their effects are more than just visual! Watch where you place your hands at the beginning!!
---
Scare Factor Score: 8.42
Scare Factor Scores – By Question

Scare Factor Scores – By Attraction

Scare Factor Review:
We saw a scoreboard while we were at the ticket booth, and from the high number of people on the board who had to leave or peed in the haunt, we knew we were in for a scary treat.
That being said, The Expelled Haunted House delivers on the Scare Factor! You won't know what will happen with so many tricks, twists, and turns! The set design and special effects are realistic, keeping you immersed and on edge. The cast is in your face and unhinged, and they are not afraid to keep lingering along or come up with dialogue on the spot.
As someone who gets easily scared, I get picked on quite a bit by actors commonly. However, scares were distributed equally between my teammate and me and gave us both personalized experiences throughout our whole walkthrough. For example, if one actor talked directly to me, they would still turn to my teammate and make a remark or growl, and vice versa!
They also utilize great moments of distraction to build up for the more intense scares, with the scientist distracting us from the flying patient to the bone collector who made us loosen our guard while directly leading us into a chainsaw chase!
All in all, you are bound to be scared!
The Expelled also hosts "Sissy Nights" on select dates, a night of no scares and no actors! Perfect for little ones or anyone of all ages who wants to admire the set work!
---
Entertainment & Value Score: 9.46
E&V Scores – By Question

E&V Scores – By Attraction

E&V Review:
Our first-time walkthrough took us 18 minutes to complete. The Main Event general tickets are $20 per person, and The Line Slasher ticket for a shorter wait time costs $40 per person.
They were swamped Saturday night when we visited mid-October, so we advise buying tickets online and visiting early for the shortest wait time! This haunt is popular, and for good reason!
Are you looking for a high-energy, high-quality, and aggressive attraction that wants you to have fun and be scared? Then make sure you visit the Expelled Haunted House before the season ends! We had such a great time, and we look forward to seeing more from them in the near future.
---
View Full Score Sheet
---
Pics We Took From Our Visit:
---
Promo Images:
Click to Enlarge
---
Guest ReviewsGuest Average: 9.75 out of 10
Sarah Hibbs – 10/10 – October 28, 2023Literally been to all the haunted houses in NWA and this one is the best we have ever been to. The …show more actors the environment.. it all is 10/10
Tiffany – 10/10 – October 31, 2018This is one of the best haunted houses I've ever been to!
Kristina Hollinger – 10/10 – October 12, 2018I've been to 3 haunted houses this year before this one and have been highly disappointed, Love this …show more one because they are super friendly people and the haunted house was so scary,crazy and intense. We loved it and this is totally worth it. Will be taking friends back.i literally peed a little.
---
Past Awards
---
2022 Awards
Esme the Collector - Makenzie Delgado (Given by: Team Graveyard Shift)
---
---
Past Awards
---
2022 Awards
Esme the Collector - Makenzie Delgado (Given by: Team Graveyard Shift)
---
Join ourspookyadventures!
We visit Halloween haunted attractions year-round! Follow us for haunted house walkthrough videos, behind the scenes footage, and more!