The Expelled Haunted House – Full Review
The Expelled Haunted House is a Haunted Attraction located in Huntsville, AR.
29555 AR-23, Huntsville, AR 72740View All Details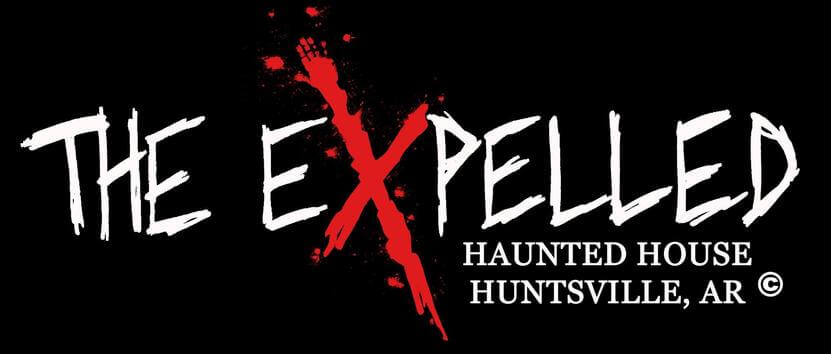 Features:

Gift Shop/Souvenirs, Special Events, You will NOT be touched, Original Characters, Covered Outdoor Waiting Line, Indoor/Outdoor Attraction, Family Friendly

Most Recent Video from The Scare Factor:
(Scroll for Scores and Written Review)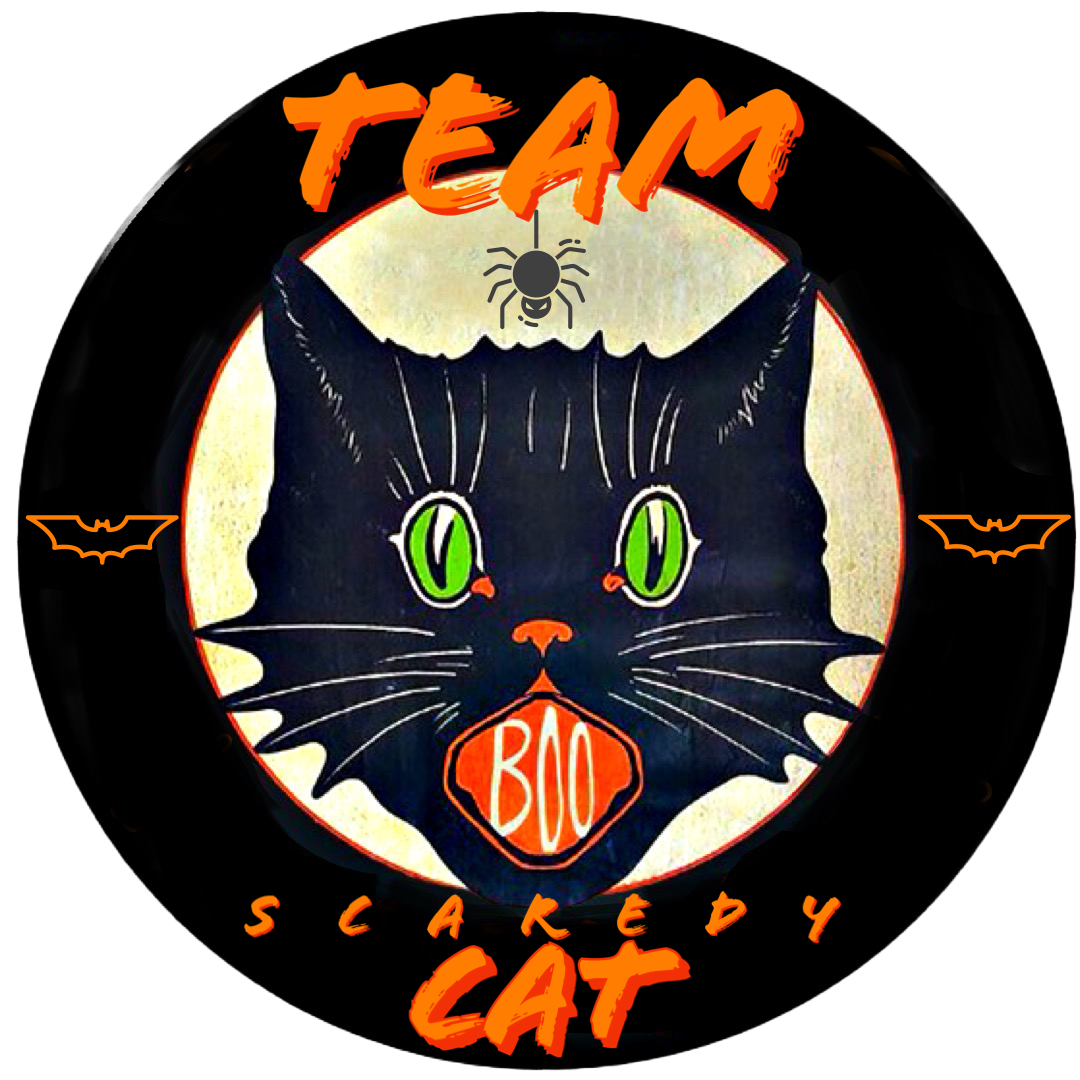 This attraction was reviewed on October 7, 2023 by Team Scaredy Cat.
---
About Our Reviews and Rating System
---
Final Score: 8.96
Final Scores – By Category

Final Scores – By Attraction

Summary:
In the heart of Madison County lies the small, quiet community of Huntsville, Arkansas, home of the beloved haunted attraction, The Expelled Haunted House. If its eerie, seemingly isolated location isn't enough to send chills down your spine, the fact that the haunt occupies a now 10,000-square-foot abandoned slaughterhouse certainly will!
What also stands out about The Expelled is their community-focused heart, as they donate $1 per ticket sale every night in their first week to various nonprofits, including Paws and Claws Animal Shelter, The Huntsville Fire Department, and Meals on Wheels. Don't be fooled; they have a soft spot for charities, but NO ONE will be soft on you! You can expect an actor-driven, immersive, frightening, and spookily entertaining experience from the parking lot and ticket sales to the queue area and haunt!
Even though this is The Expelled's final season, this haunt is a MUST-SEE, as we were completely immersed and in awe of the quality of the set design, the acting, and the overall experience.
---
Cast Score: 8.97
Cast Scores – By Question

Cast Scores – By Attraction

Cast Review:
Your interaction with the cast starts immediately! Cast members can be seen mingling with patrons in the parking lot, ticket booth, queue, and photo op area. You will be visited by Carnage the Clown and Gorgeous, as well as many other characters! Our favorite in-haunt clowns were Tiki, Bubbles, and Paintchips! The pole-dancing clown was a favorite as well and made us nervous and laugh out loud! There was a horrifying actor who jumped from platform to platform and clicked at us the entire time! The actor in the mannequin room gave us the biggest jump scare of the night!
The total cast is approximately 25 actors who completely embody their original characters and fill the haunt with minimal dead space. The entire cast was interactive and perfectly unrehearsed, which added to the authenticity of each character and each individual experience. The entire cast gave 100% character commitment, and we could tell they loved scaring us to death!
---
Costuming Score: 8.73
Costuming Scores – By Question

Costuming Scores – By Attraction

Costuming Review:
High-quality details are also carried through to the costuming and makeup. Carnage the Clown had elaborate prosthetic makeup details, and his ringmaster costume was thoughtfully detailed and deconstructed. All makeup was purposefully applied and character-appropriate. Masks fit well with no exposed skin, and this was especially noted with Esme. It was very apparent each actor developed their own character's overall look with thoughtfulness and pride.
---
Customer Service Score: 9.48
Customer Service Scores – By Question

Customer Service Scores – By Attraction

Customer Service Review:
The Expelled is easy to find in Huntsville, AR! Google Maps had no problem locating it! The building has outside flashing lights as well as a large, well-lit sign! There is a free gravel parking lot to the west of the haunt. All parking areas are well-lit and are within a short walking distance. The ticket booth is at the east end and is well-lit, with a few steps approaching the booth.
The actual attraction itself was very safe. There was no crawling but several crouching or stooping areas and mild inclines or declines. There are a few areas of total pitch-black darkness, uneven floors, and narrow spaces, but we anticipated this as it was mentioned during the haunt rules by Prudence the dead bride! There was one area of standing water in one of the rooms, but this was near a water feature in the haunt.
The non-cast staff members were extremely helpful and accommodating and interacted with the guests. Everyone was friendly, courteous, professional, and excited for the opportunity to scare us! Their website is easy to find, access, and navigate.
---
Immersion Score: 8.82
Immersion Scores – By Question

Immersion Scores – By Attraction

Immersion Review:
The Expelled gives you the feeling of being in a secluded area and looks like a place you should run FROM and not TO! You are immersed in eeriness once you exit your car! The outside lighting and queue actors add so much to the excitement and overall atmosphere, which can only be described as a twisted slaughterhouse full of crazed clowns and their dangerous counterparts.
The waiting line flow moved well, and music was playing in the background. Groups were let in the haunt every 5-7 minutes, but we did have an issue with groups catching up. There were no breaks in character nor anything distracting, such as exposed speakers, incomplete wall design, or personal items. The transitions between rooms were overall short. We would have loved to see more interaction in the outdoor graveyard/funeral scene.
At the end of the haunt, you can pose for a few photos with characters and then stop at the concession stand and merch booth! We purchased a t-shirt, a tumbler, hair ties, and a pin as souvenirs of this haunted night!
---
Special FX Score: 8.74
Special FX Scores – By Question

Special FX Scores – By Attraction

Special FX Review:
What elevates this haunt to the next level is quality props and set designs. There was pre-recorded background audio for most scenes, though there were some moments of dead silence. There was a unique laser swamp area that hid an actor for a perfect jump scare before swinging over the swamp! There were the right amount of lighting changes, including dim and strobe. In one room, there was even a person who flew across the room attached to a ceiling track! How could we forget that ball pit crawling with clowns?
There were no air blasts, sparks, animatronics, or a vortex tunnel, which could potentially add increased scares. However, what elevates this haunt to the next level is the dedicated actors and detailed set designs. We literally felt as if we were viewing horror movie sets, as their attention to large and small details is impeccable.
---
Scare Factor Score: 9.03
Scare Factor Scores – By Question

Scare Factor Scores – By Attraction

Scare Factor Review:
We were completely immersed and in awe of the quality of the set design, the acting, and the entire Expelled experience. This haunt is scary! They keep a tally in the ticket booth of the number of guests that have had to leave, have thrown up, or have wet their pants!
The jump scares, sneak attacks, and unexpected startles, coupled with the location and overall haunt atmosphere, amp up the fear to a new level. One thing that is very apparent about this haunt is how well the cast interacts and works with each other to give each and everyone in the group the biggest scares. You don't ever want to let your guard down in this haunt; the scares build and build until the finale! The Expelled is a must-see haunt to give you the fright night of your life!
---
Entertainment & Value Score: 8.97
E&V Scores – By Question

E&V Scores – By Attraction

E&V Review:
We were extremely satisfied with the entertainment this haunt provided. It took us about 20 minutes to complete. We did not run or even walk fast through any portion, but we felt we were in each room for an adequate amount of time to appreciate the art and the fine details. Ticket prices are regularly $20 per person, and Line Slasher/fast passes are $40 per person. We did purchase fast passes in order to avoid the developing long lines! While we do feel the regular tickets are priced fair and competitively for this area, the fast passes are a little pricey.
There are also the following Special Events with dates listed on the website: The Last Boo-Rah/Kid's Night for $10.00 per ticket, Friday the 13th "My Pet"/Light Touching Night for $20.00 per ticket, The Expelled Unleashed/You will be touched (One night only) for $30 per ticket (18+ to enter and signed waiver), The Expelled Unleashed/You will be touched Line Slasher for $60.00 per ticket (18+ to enter and signed waiver), and a General Admission Season Pass for $75.00 each. Of note, the Season Passes do not include Line Slasher or Unleashed Night.
If you get the chance to get to Expelled before they close, absolutely do not hesitate! You don't want to miss this one!
---
View Full Score Sheet
---
Pics We Took From Our Visit: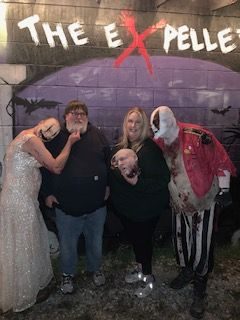 ---
Promo Images:
Click to Enlarge
---
Guest ReviewsGuest Average: 9.75 out of 10
Sarah Hibbs – 10/10 – October 28, 2023Literally been to all the haunted houses in NWA and this one is the best we have ever been to. The …show more actors the environment.. it all is 10/10
Tiffany – 10/10 – October 31, 2018This is one of the best haunted houses I've ever been to!
Kristina Hollinger – 10/10 – October 12, 2018I've been to 3 haunted houses this year before this one and have been highly disappointed, Love this …show more one because they are super friendly people and the haunted house was so scary,crazy and intense. We loved it and this is totally worth it. Will be taking friends back.i literally peed a little.
---
Past Awards
---
2022 Awards
Esme the Collector - Makenzie Delgado (Given by: Team Graveyard Shift)
---
---
Past Awards
---
2022 Awards
Esme the Collector - Makenzie Delgado (Given by: Team Graveyard Shift)
---
Join ourspookyadventures!
We visit Halloween haunted attractions year-round! Follow us for haunted house walkthrough videos, behind the scenes footage, and more!