The Fear Complex – Full Review
The Fear Complex is a Haunted Attraction located in Colorado Springs, CO.
2220 E. Bijou Street, Colorado Springs, CO 80909View All Details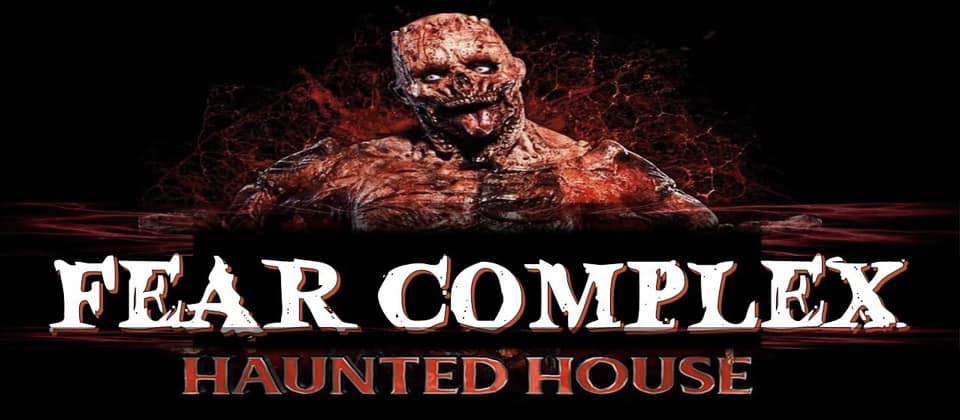 Features:

Free Parking, Restrooms/Porta Potties On-Site, Gift Shop/Souvenirs, "Hi-Tech" Attraction, You will NOT be touched, Original Characters, Uncovered Outdoor Waiting Line, All-Indoor Attraction

Most Recent Video from The Scare Factor:
(Scroll for Scores and Written Review)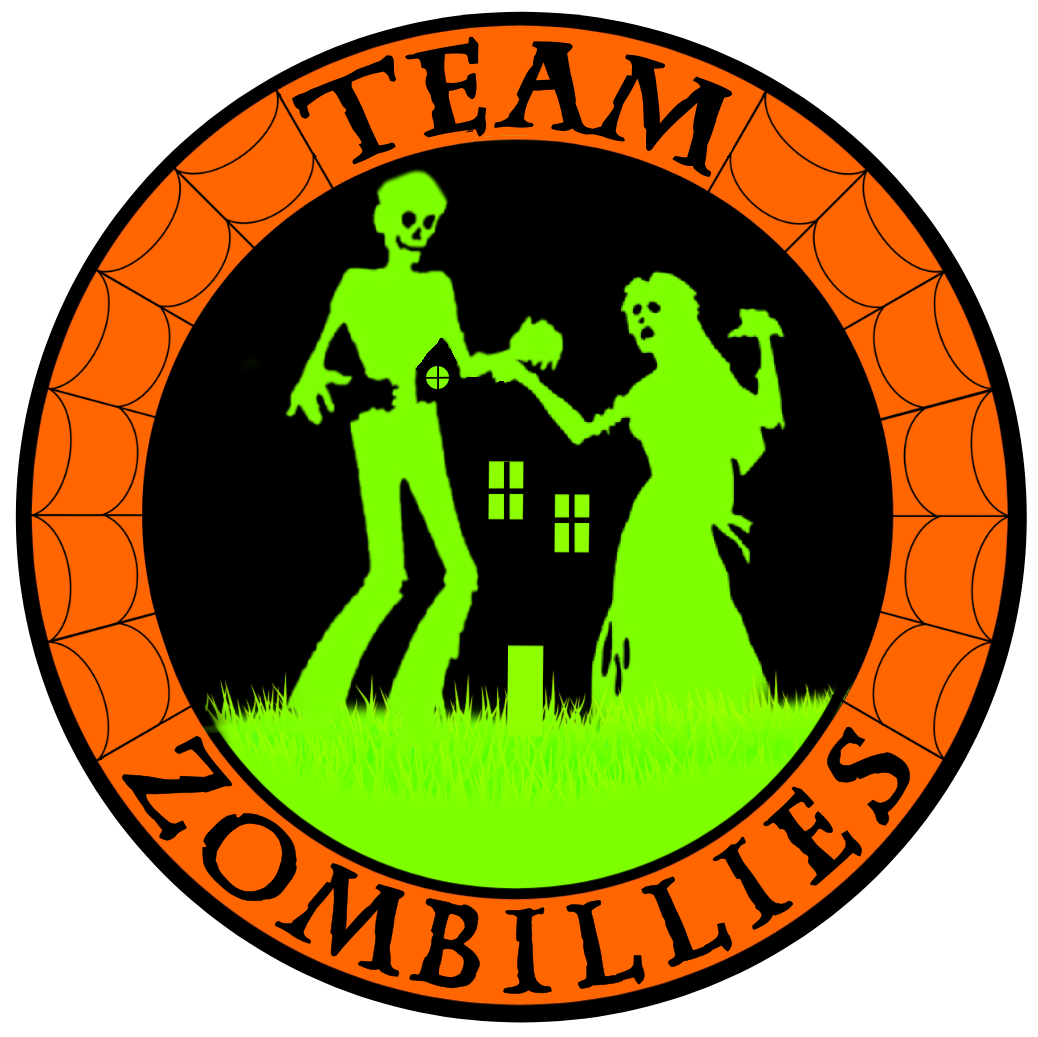 This attraction was reviewed on October 14, 2023 by Team Zombillies.
Co-Reviewed By: Team Creepy Clowns
---
About Our Reviews and Rating System
---
Final Score: 8.72
Final Scores – By Category

Final Scores – By Attraction

Summary:
Deep within an unassuming building, something sinister awaits the brave souls willing to confront their worst nightmares. Gazing up at a fully expanded demonic-winged creature, we couldn't help but wonder: What had we gotten ourselves into? Questions swirled in our minds as we waited at the entrance of The Fear Complex in Colorado Springs.
Fresh from our terrifying experience at their sister attraction, Hellscream, we were eager to confront our fears again. Inside, four distinct themes merged into one massive haunt: Haunted Mines, The Sanitarium, 3-D Carnevil, and Sinister Manor.
Fate guided us past the ominous 'mines closed' warnings, and we embraced the ominous motto: 'Eat the meat or be the meat' that we never knew we needed! Pro Tip: Jump on the meat-eating wagon – trust us!
---
Cast Score: 8.68
Cast Scores – By Question

Cast Scores – By Attraction

Cast Review:
The cast members at the Complex skillfully adorned the scenes, and (although we found some areas devoid of live actors) when we did encounter them, they relentlessly targeted our group.
Many attempted to be distinct in their roles, and some exhibited their energy by hovering over lifeless bodies and scaling set pieces to torment us from above. They unleashed a range of noises, hisses, and sporadic verbal interactions. They stalked, stared, taunted, and threatened, leaving us in suspense about their subsequent actions. The clowns were the most talkative, balancing playfulness with a touch of malice. Trust? Not recommended! One tried to borrow a finger for her costume, while another claimed we smelled like cheese and had a vet recommendation – quite the circus!
Other character interactions were equally bizarre: a dentist promised us spiders (ugh!), a patient attempted to trade a lobotomy for an all-expenses-paid shopping trip (we politely declined), a lady in curlers insisted on our fingers, and a miner sang an unsettling song while threatening to use their real instrument as a weapon. And who could forget the cafeteria guy? He passionately shouted our motto for the night: "Eat the meat or be the meat," all while vigorously cleaning an already spotless metal tray. Indeed, this cast managed to raise our eyebrows numerous times.
Before entering, Carl engaged with us and others while a winged demon, Jack Sparrow, and a few more characters entertained the crowd. And if nature calls, rest assured, they'll ensure everything comes out all right!
---
Costuming Score: 8.64
Costuming Scores – By Question

Costuming Scores – By Attraction

Costuming Review:
The costumes at Fear Complex were a visual feast. Adorned in vibrant neons that seemed to glow in the darkness, the clowns brought a playful yet eerie energy. On the contrary, the miners sported dark, dingy costumes that perfectly suited the Mines theme. The spider-faced dweller, crouching in the corners with all-black eyes, was utterly terrifying. In the Sanitarium, a nurse in blood-stained scrubs with peculiar eyes added a touch of unsettling realism.
Entering the Sinister Manor, we were met (or perhaps cursed) by a towering figure. Cloaked in priestly attire, he wielded a skull-topped staff with a large bird claw for a hand. His mask left us questioning whether he was a bird, a man, or something more sinister. Inside the manor, the grotesque cook, with sweat and dirt-smeared makeup, added a layer of horror to the experience. Further into the haunt, a seemingly lost woman in a blood-soaked robe and nightgown revealed a more gruesome visage upon closer inspection.
Transitioning to The Mines, we stepped into an elevator, guided by a miner in blood-stained overalls, a gas mask, and a hard hat. His presence brought the theme to life as he descended us to the depths below. Among the standout costumes and makeup of the night were the clowns in the 3-D Carnevil. With her black and white costume, Whisper delivered fear with classic "Sad Clown" makeup. Another traditional clown, vibrant in neon colors, showcased meticulous attention to detail, complete with yellow hair and juggling balls.
Different characters seamlessly melded into their respective themes throughout each attraction in the complex, creating a cohesive and immersive experience.
Outside, the winged creature had the night's most intricate costume, complete with retractable wings at the push of a button. When we admired his outfit, he promptly explained they were for pursuing those who tried to escape from him! Yikes!
---
Customer Service Score: 9.3
Customer Service Scores – By Question

Customer Service Scores – By Attraction

Customer Service Review:
Navigating the Fear Complex was a breeze, thanks to our trusty GPS leading us straight to the heart of the eerie excitement. When we heard the chilling announcement, "You have arrived," we were relieved to discover ample parking right on site— a paved lot that eased our pre-haunt nerves. As if that wasn't enough, there was an overflow parking lot conveniently located across the street, plus additional street parking for the fearless souls who dared to venture.
As we embarked on our journey, we did a quick scan for the ticket booth. The parking lot strategically positioned us near the haunt's side or exit, but deciphering the path to the booth proved to be a minor quest. Nevertheless, the booth's friendly specters—erm, employees—were more than willing to lend a hand and guide us on our way.
In the lead-up to our visit, all essential information about the haunt, including dates, times, and pricing, was readily available. Armed with this knowledge, we approached the Fear Complex with a mix of excitement and trepidation, ready to confront the unknown that awaited within its sinister walls.
---
Immersion Score: 8.75
Immersion Scores – By Question

Immersion Scores – By Attraction

Immersion Review:
Upon arrival, the complex presented itself as a nondescript old office building. Yet, as we approached the entrance and the queue area, the haunting transformation began to unfold. Eerie music echoed, an old rusty car loomed, spooky lighting set the atmosphere, and a few line actors emerged, casting an unsettling tone.
Stepping into the haunt, particularly the Sanitarium, revealed that this was no ordinary doctor's office; a wild, unsettling ride awaited. Although the attraction's story wasn't explicitly laid out at the front, visiting the website provided the narrative backdrop, unveiling a tale of evil doctors and government cover-ups. This knowledge enhanced our experience, allowing us to grasp the sinister nature of the Sanitarium and the other attractions that followed.
The flow from one attraction to another was mostly seamless, and the theming remained consistent throughout. A noteworthy aspect was the actors' skill in maintaining the pacing; despite a bustling evening, we never encountered another group, avoiding the dreaded conga line effect. Exiting Fear Complex, we found ourselves in the gift shop. From car air fresheners and earrings to haunt tee shirts and various merchandise, it offered various memorabilia to commemorate our eerie journey.
---
Special FX Score: 9.02
Special FX Scores – By Question

Special FX Scores – By Attraction

Special FX Review:
Each of the four themed areas were filled to the brim with varying effects. Eerie and scene-appropriate lighting brought the corridors to life. Occasionally, the lights flickered, and we observed illuminated tubes, lit-up doll enclosures, flashing colors, and vibrant hues in the illumination. In the Mines, the dim lighting intensified the spooky ambiance.
Enhancing the scenes were a myriad of immersive sound effects, enveloping us in a surreal world. We heard sirens, medical equipment, alarms, and distant conversations broadcast over speakers. At one point, the eerie cries of an unknown, seemingly trapped creature left us puzzled, exchanging bewildered glances—we never did unravel that mystery!
Well-placed and precisely timed animations drew our gaze. An unsettlingly off-kilter nurse with eerie speech and a man-eating plant strategically positioned at the room's center brought us face-to-face with some genuinely creepy encounters; a freezer filled with twitching, bagged bodies and a doubly electrifying encounter injected vitality into our journey.
Though not consistently hyper-realistic, the intricate details immersed us in the thematic experience. We encountered paper-covered walls, utterly chaotic rooms, hints of extraterrestrial life, caged monkeys, gruesome bodies suspended from the ceiling, and trays of simulated bloody brains. The walls were appropriately grotesque, and the 3D artwork was undeniably mind-bending.
We also came across a gruesomely fascinating display featuring a lady with her head split entirely in half. The attraction offered multiple mind-bending illusions (which we adore), distinctive slanted floors, and a massive creature that required us to walk beneath it.
While some of the building's original features were still visible, the special effects department succeeded in whisking us away from Colorado Springs to an entirely different world.
---
Scare Factor Score: 8.38
Scare Factor Scores – By Question

Scare Factor Scores – By Attraction

Scare Factor Review:
The eerie sounds, lighting, and crafty actors created a thoroughly creepy atmosphere. We remained on high alert, anticipating the next surprise assault, heightening the unpredictability of the experience. They took turns targeting each group member, leaving none of us safe.
We encountered sudden screamers, stalkers, snakes, spiders, and sadistic singers, making for a unique and diverse combination of scares, don't you think? A sudden collapsing bridge surprised our entire group, and an unexpected act of victimization added an extra layer of suspense as the assailant broke free from confinement, hot on our heels! A few scares from above and sudden death whistle blows also elicited a few screams.
Among the most effective scares were the surprise snake attacks. We never saw those danger noodles coming, let alone their ferocity!
At the attraction's finale, a crazed clown threatened to "kill us in our sleep" while relentlessly pursuing us and waving a sparking chainsaw! Beware the double-C here (clown with a chainsaw) – this one made things spicier!
---
Entertainment & Value Score: 8.54
E&V Scores – By Question

E&V Scores – By Attraction

E&V Review:
The Fear Complex stands as one of the two haunted houses gracing Colorado Springs this year, its counterpart being the sister location, Hellscream. Come Saturday evening, regular admission will set you back $27, while VIP access, priced at $37, mirrors the rates of the other haunt. For those hungry for more scares, the combo pass—granting entry to both haunted house locations—can be yours for $42, offering a bundled option that's hard to resist. Our recommendation? Go for the combo pass; both haunts are a chilling delight!
With a 26-minute journey within the haunted confines, the minutes per dollar (MPD) calculation hovers at .96, nearing the national average of 1 MPD. For those planning a visit Sunday through Thursday, a discounted rate of $24 awaits.
And here's a unique treat for survivors—free cans of Liquid Death! A refreshing quench for your post-haunt adrenaline rush.
Teams Zombilles and Creepy Clowns embarked on their joint venture to Fear Complex, and it appears the haunt lived up to, if not exceeded, their expectations. The entire crew, costumes, themes, scenes, and special effects seamlessly wove together to create a scream-worthy adventure. The verdict? When we find ourselves back in Colorado, a return visit to Fear Complex is definitely in the cards!
The thrills don't have to stop! Fear Complex is extending its devilish offerings with a lights-out tour on November 3rd and 4th. Prepare for a uniquely eerie experience as the haunt transforms into a realm of darkness, adding an extra layer of suspense and terror to keep the adrenaline flowing. If you dare to brave the shadows, mark your calendar for this special event—it's bound to be an unforgettable journey into the heart of fear!
---
View Full Score Sheet
---
Pics We Took From Our Visit:
---
Promo Images:
Click to Enlarge
---
Have you visited this attraction?
Join ourspookyadventures!
We visit Halloween haunted attractions year-round! Follow us for haunted house walkthrough videos, behind the scenes footage, and more!